If you're planning on spending any time in Vietnam, chances are you will need to eat a meal in the morning. If you are to taste an authentic Vietnamese-style breakfast, however, you will need to be a little more open-minded and adventurous.
Vietnamese cuisine is influenced by its proximity to China as well as by its history as a French colony and as host to a large number of Americans.
Moreover, due to Vietnam's popularity as a tourist destination it can be fairly easy to find Western dishes, but do not be afraid to explore the local delicacies.
Adventurous
If you are interested in trying new things and willing to step out of your comfort zone, look out for the following adventurous and culturally noteworthy dishes.
Eating eggs for breakfast is common enough, but eating a fertilized duck egg with the embryo inside might not be so common.
Balut is sold in most breakfast stalls around the country and can be recognized from the bluish tint of the duck eggs. Often the eggs will be split so that the embryo is revealed; but if you prefer a normal boiled egg, it might be safer to take your first bite slowly.
Mien (Glass Noodles)
Mien is a noodle-based dish served in a light clear broth. The noodles originate from China, but the tangy and sour flavors are distinctly Vietnamese.
This is a good dish for vegetarians as it is rarely cooked with meat, but can have a strong fish flavor as the noodles are made from seaweed, so it should be approached with some caution if eaten in the morning.
Recommended Itinerary
What Our Customers Said
Vietnam & UAE FANTASTIC tour! Thank you Albee Ning!

Albee was INCREDIBLE. She arranged a 9-day private tour of both North and South Vietnam. No stone was left unturned: a private cruise up the Mekong; excellent hotel reservations; personal, caring tour guides;

More

Consumer, Jun 2020

We traveled with Asia Highlights…

My husband and I had an absolutely wonderful 5 1/2 week trip that was organized by the exceptional Ruby Zhao. We have traveled a lot and Ruby is the VERY BEST AGENT we have ever had!

More

Lurinda Smith Barton Barnwell, Mar 2020

We were.very satisfied with Asia…Four Great Weeks in China and Viet Nam

Asia Highlights was very efficient at advising us on what to see and the best routes to take, but they were also very flexible in integrating our own ideas in regard of travel destinations and accommodations.

More

Eva and Jim, Oct 2019

We were.very satisfied with Asia…Four Great Weeks in China and Viet Nam

During our four weeks in China and Viet Nam we experienced excellent guides and drivers who were employees of Asia. Highlights.

More

Eva and Jim, Oct 2019

Trip to Vietnam with Asia Highlights was well above expectations

My 12-day private trip to Vietnam was a very rewarding experience, and every day was fantastic, and well above expectations. My trip was perfectly well prepared and organized by Lissy Syoo from Asia Highlights,

More

cdietp, May 2019

Trip to Vietnam with Asia Highlights was well above expectations

In summary, every day, every hour, every moment that I spent in Vietnam was so beautiful and extraordinary. It was also a great educational experience for me. I was very fortunate to have all the guides I had.

More

cdietp, May 2019

Repeat Customer

We traveled with China Highlights in 2015 and were completely satisfied, so when they emailed that they now were arranging trips to SE Asia we didn't even consider looking at other tour companies.

More

Terry, Feb 2019

Repeat Customer

We spent three weeks in Cambodia, Laos and Vietnam. We were a group of six and had absolutely no issues whatsoever. It would be impossible to list everything we liked about our tour.

More

Terry, Feb 2019
Interesting
If you feel like trying something distinctly Vietnamese but do not feel up to the more adventurous dishes, consider some of these interesting yet less audacious options.
Pho has become synonymous with Vietnamese cuisine. Contrary to its place in western dining culture as a dinner meal, in Vietnam pho is most commonly eaten for breakfast.
The variations of pho are numerous but they all begin with a broth made from beef and pork bones and a large helping of rice noodles.
The broth is light yet flavorful, and can constitute an energizing meal in the morning. Expect fresh mint, basil, and other herbs as garnish and do not be surprised if you receive a very large portion. Pho is affordable and easy eating.
The best way of trying different types of pho is with a local – see the end of this article for tour packages that will provide you with this opportunity.
To the untrained eye a bowl of bun may look just the same as a bowl of pho, but be careful saying as much around a local! Bun is a vermicelli noodle dish that, like pho, is made from rice noodles. Bun, however, has a different kind of noodle and flavor from pho, but you can find just as many variations of the dish.
Bun bo is vermicelli with beef; bun ca replaces beef with fish, and bun oc offers snails. Bun is listed under interesting dishes because of the many choices a hungry tourist may encounter.
Again, asking a guide for advice is the best way to ensure that your bowl of vermicelli comes with the right kind of meat.
For the picky eaters or travelers who need a break from adventurous eating, the following options might be best.
Arguably the most common breakfast food in Vietnam, xoi is a sticky egg and rice dish that can be found at almost every street corner. Look for vendors with large baskets covered in banana leaves, or ask a guide to help you find the best xoi in town.
Like all Vietnamese food, xoi can be ordered in a variety of different forms. All xoi starts with sticky rice, but what is added may vary according to the taste and price preferences of the customer.
Most stalls selling xoi offer eggs, green beans, or peanuts as optional extras. Simply point to what looks good and watch, as the cook prepares your treat to order, right before your eyes.
Typically made of rice and eggs, this is an excellent choice for travelers with sensitive stomachs or delicate palates.
Banh mi or Vietnamese bread is a favorite of Western travelers and locals alike. French colonization in Vietnam may have ended a long time ago, but the French bread culture stayed behind. Banh mi refers generally to the French-style bread served all around the country.
While banh mi is delicious on its own, or with a cup of coffee, members of staff from Asia Highlights also highly recommend trying a banh mi sandwich or two before you head home.
Duck liver paste, lettuce, tomatoes, sliced pork, and fresh basil, is a common combination of ingredients found on a banh mi sandwich. Add sausage, shrimp, mint, or other toppings to create an almost infinite number of variations. It is truly a mix of eastern and western flavors.
Why Travel with Asia Highlights During the Pandemic
Tailor-made experience: All of your ideas/needs will be carefully considered to create your ideal trip.
Worry-free planning: Your 1:1 travel consultant in Asia will take all the uncertainty out of your planning, helping you navigate any travel restrictions. 
No-risk booking: 100% refund policy! (up to 14 days before departure)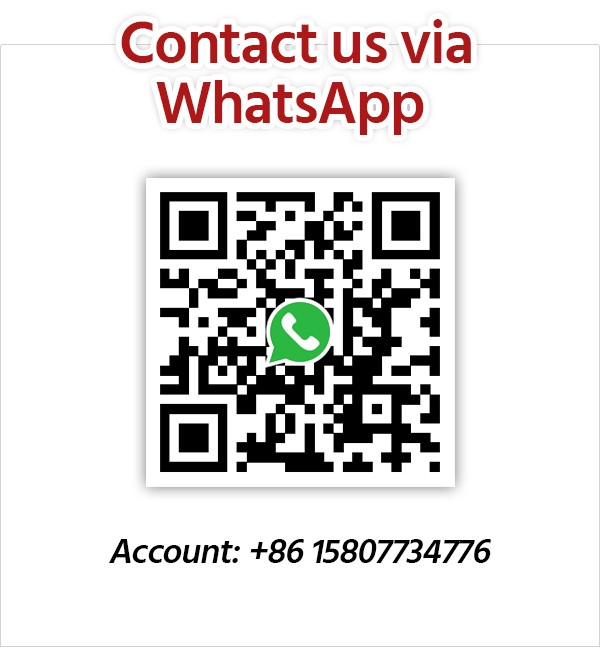 Get Inspired with Our Sample Itineraries
At Asia Highlights, we create your kind of journey — your dates, your destinations, at your pace. You can have any trip tailor made for your travel.
More Travel Ideas and Inspiration