June 21 updates: From July 1, travelers will only need to show proof of either a certificate of vaccination or a negative RT-PCR or professional ATK test result within 72 hours of travel. (The requirements of applying a Thai Pass and purchasing travel insurance are canceled)
Thailand has reopened its borders to international tourists without quarantine whether vaccinated or not. 
Here we provide the latest updates to Thailand's entry policy and travel advisories. We hope it will be helpful for your upcoming Thailand trip. You can also contact us if you have any questions about Thailand travel requirements.
Can I Travel to Thailand? (Thailand Entry Requirements)
Yes. People from any country around the world can now travel to Thailand whether you are vaccinated or not.
If you are fully vaccinated, you can enter Thailand and travel freely without quarantine. RT-PCR test results before departure and arrival tests are not required. 
If you are unvaccinated or not fully vaccinated, you can also enter Thailand and travel freely without quarantine and arrival tests, but you need to provide a negative RT-PCR test or professional ATK test result within 72 hours of departure.  
Recommended Itinerary
What Our Customers Said
We had an amazing trip to Thailand

We had an amazing trip to Thailand with Asiahighlights. Every detail was perfectly organised and we always had an instant customer support service in case of any issues.

More

bugra t, Nov 2022

Great experience!

Bella was very helpful and responsive to all our questions. They handled all the arrangements very professionally and we had a wonderful time! We would definitely recommend and use them again!

More

Christie, Nov 2022

I contacted to Bella from Asia Highlights

I contacted to Bella from Asia Highlights that to buy tickets to Yi Peng Festival in Chiang Mai when i was in my country.She helped me very much.You can trust this agency, and i advice Bella as the best!!

More

Elena, Nov 2022

I had booked Chiang Mai Yi Peng Sky Lantern Festival

I had booked Chiang Mai Yi Peng Sky Lantern Festival with Asia Highlight Travel, my travel advisor was Bella Kiu, the experience was great, got my tickets , communication was seamless.

More

Siskazi Lindeni, Nov 2022

Thank you Iris Wang & Bella Liu

I thought "no hope" in getting the tickets to Yee Peng Festival organize by CAD. Fortunately, together with Bella Liu, I managed to secure all our tickets. No one left behind. This trip to Chiang Mai will be a memorable one.

More

Little Puppy, Nov 2022

Very accommodating and helpful

Bella was super helpful in getting my ticket to the Yi Peng festival exchanged and was very accommodating. Quick and easy transaction and received ticket within 24 hours. Good communication throughout the process.

More

Helen Powell, Nov 2022

Very accommodating and helpful

Asia Highlights as a whole is also very informative and contains helpful advice that has helped me plan my travels in Thailand.

More

Helen Powell, Nov 2022

You are in safe hands

Albee was an absolute pleasure to work with. She responded to my suggestions readily to find suitable alternatives for my 2 week trip to Thailand with my wife. She answered all my questions promptly and thoroughly.

More

RJ, Oct 2022
How to Travel to Thailand (Step by Step)
Thailand is open to international tourists from all over the world. You can check off the following requirements and documents (if relevant) as you prepare for your Thailand trip.
Normal documents needed:
A valid visa (if needed)
A valid passport
An air ticket
Documents needed for current COVID-19 policies:
1. Apply for a Visa (If Needed)
If your country is on Thailand's visa-free policy list (allowing a stay of 30 days), you don't need a visa. There are 64 countries on the visa exemption list, including Australia, Austria, Canada, France, Germany, Norway, the USA, and the UK.
There are currently two types of visa to apply for if your country is not on the visa exemption list. You can apply online here. 
Tourist visa (single entry): for a stay of up to 60 days with a possible one-time extension of 30 days.
Special Tourist Visa (STV): for a stay of up to 90 days with two possible extensions of 90 days.
The Best Southeast Asia Tour for First-timers
2. Book a Flight
International flights to Thailand are sufficient for demand at present. New York, San Francisco, Los Angeles, London, Zurich, Helsinki, Paris, Tokyo, Moscow, and more cities have flights to Thailand, twice or three times a week and some even every day. (Connected flights to Thailand are allowed.)
You need to enter Thailand through a designated airport:
Suvarnabhumi Airport
Don Mueang Airport
Phuket International Airport
Samui Airport
Krabi Airport
Chiang Mai International Airport
Buriram Airport
Hat Yai International Airport
An In-Depth Experience of Southeast Asia at an Easy Pace
3. Purchase Travel Insurance
The US$10,000 health insurance requirement for foreign visitors will be removed from July 1, 2022.
The insurance must cover certain COVID-19 related costs:
Medical expense coverage of 10,000 USD minimum
Hospital isolation
Your insurance policy must be valid for the entire duration of your stay in Thailand
AXA Insurance is a recommended way to buy the travel insurance.
Bonus: If you book a tour with us now, you will get a complimentary travel insurance fund of US$60 per person.  
4. Get a COVID-19 Vaccination Certificate

A certificate of COVID-19 vaccination will be required when booking a hotel and applying for a Thailand Pass.
Your COVID-19 Vaccination Record Card or related document could be acceptable as a certificate of COVID-19 vaccination.
A record card or document (as shown in the right-hand image) can be obtained from the hospital, department of health, or CDC where you were vaccinated.
Travellers 5-17 years of age travelling to Thailand unaccompanied must get vaccinated with at least 1 dose of an approved vaccine at least 14 days before travelling to Thailand. Those travelling with parents are exempt from this requirement.
5. Apply for a Thailand Pass

The Thailand Pass registration scheme will be canceled from July 1, 2022.
How to apply: Visit the Thailand Pass website. Firstly, choose the "No Quarantine" policy, then fill out and upload the information listed below (the website has additional guidelines):
Personal information
Information on COVID-19 vaccination
Accommodation booking information
Medical insurance and additional document details
After you submit all the information, wait for the result. It will take 3–7 workdays for information checking and approval. Then you will be given a Thailand Pass QR code as shown in the picture on the right.
If you have any questions about the Thailand Pass or encounter problems during the application process, you can also contact us for help.  
The Best Choice for the First-Timers to Thailand and Cambodia
Thailand Transit Requirements
International flights with transit/transfer passengers are only permitted at Suvarnabhumi, Don Mueang, and Phuket airports. The time period of each transit/transfer operation must not exceed 24 hours (Phuket Airport shall not exceed 8 hours). Passengers must not go outside the specified airport area.
International transit/transfer passengers must have a health insurance with minimum coverage of US$10,000 or as prescribed by the government which covers treatment throughout the entire duration of stay in Thailand or any other guaranteed documents.
There is no COVID-19 screening or laboratory service at the transit/transfer area in the airports, so it cannot be used for onward travel to countries that require stopover testing before arrival.
Some domestic or international flights or destinations might require a negative ATK test. If you need a negative ATK test certificate when flying from Suvarnabhumi airport, go to Entrance 3 on the ground floor.
A Southeast Asia Overview for a Shorter Vacation
A Professional Travel Agency Can Help a Lot
With the frequent changing of regulations as different regions react to the pandemic situation, having a professional local tour company, like us, in charge of your itinerary and transportation can be a safeguard for your trip. We will:
1. Ensure a smooth trip: Many travel agencies are closed due to COVID-19 hardships, which makes travel itself more difficult without updated travel information. Traveling with us will enable you to plan your trip with the best info and expert suggestions/arrangements.
2. Get tickets booked for you in advance according to the various new CoV-prevention requirements at each tourist attraction.
3. Provide safe transportation: We will provide a private car that is sterilized every day.
Please feel free to contact us if you need any assistance.
A 2-Week Vacation including Peaceful Vietnam and Colorful Thailand
Why Travel with Asia Highlights During the Pandemic
Tailor-made experience: All of your ideas/needs will be carefully considered to create your ideal trip.
Worry-free planning: Your 1:1 travel consultant in Asia will take all the uncertainty out of your planning, helping you navigate any travel restrictions. 
No-risk booking: 100% refund policy! (up to 14 days before departure)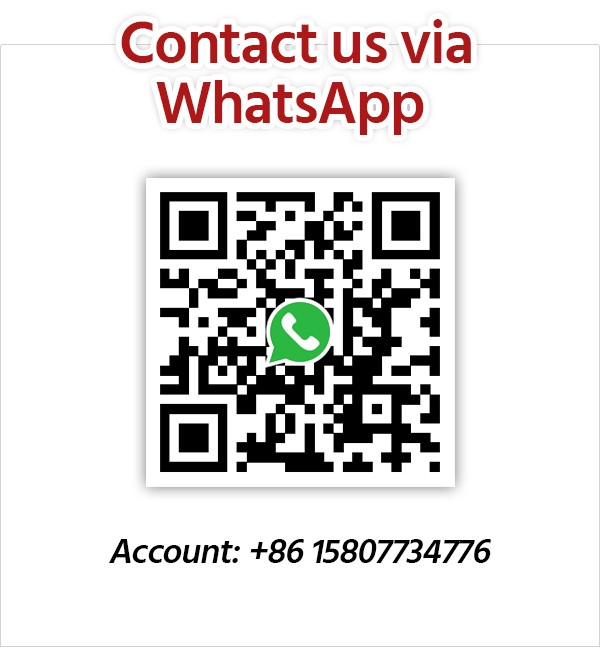 Get Inspired with Our Sample Itineraries
At Asia Highlights, we create your kind of journey — your dates, your destinations, at your pace. You can have any trip tailor made for your travel.
More Travel Ideas and Inspiration