Are you thinking of chilling out in Chiang Mai? Perhaps you're considering a visit to Chiang Rai or Bangkok instead. From afar, the similarities between these three cities can leave you feeling confused. But not to worry, we've got it all figured out for you.
Do you wonder why Chiang Mai is appealing to so many tourists? Yes, it's the biggest city in Northern Thailand and home to wonderful architecture. But, apart from these facts, there are numerous events and fun activities that can only be enjoyed in Chiang Mai.
Below are the top seven reasons you should visit Chiang Mai in 2019.
1. It's a Beautiful City with a Preserved Cultural Heritage
Chiang Mai is naturally blessed with a favorable landscape and beautiful vegetation. If you love being close to nature, then Chiang Mai is the place to be. Nicknamed the "Rose of the North", Chiang Mai features immense greenery and breathtaking architectural structures with designs that are pleasing to the eye.

Although the city is a lot more developed than it once was, it still preserves the ancient structures that once made it the capital of Lanna Kingdom, which ruled Northern Thailand.
The construction of condos and shopping malls have made life more comfortable for tourists. However, ancient carved houses and structures with beautiful ancient architectural designs still remain, preserving its cultural heritage. They are surely a sight to behold!
4-Day Best of Chiang Mai Tour:
Recommended Itinerary
2. Spend Some Quality Time with Elephants in Natural Surroundings
If the only place you have seen elephants is in movies, then you need to pay Chiang Mai a visit. Chiang Mai has the best elephant sanctuary in the whole of Thailand.
The elephants are very big and friendly but please don't ride on one as you can hurt it by doing so and it may become unfriendly at that point. In fact, ethical elephant sanctuaries wouldn't allow this activity. Feeding, bathing, and hanging around these giant beasts is more fun for both you and the animals.

Apart from elephants, Chiang Mai is home to many other species of animals. Tours, such as Chiang Mai Night Safari and Flight of the Gibbon, open you up to sightings of diverse forest-dwelling creatures.
3. Beautiful Ancient Temples in Chiang Mai
The architectural designs of the over 300 temples in Chiang Mai are incredible to behold. Being places of spiritual worship as well as cultural and community study centers, temples are adorned impressively in Chiang Mai. They are often styled with golden stupas and have serpent-lined staircases. The temples were designed to represent the dominating kingdoms throughout the centuries.

Another thrill of visiting the religious complexes is the opportunity to converse with monks. In fact, the monks are always pleased to converse with visitors. Being an informal setting, you can talk about various topics including stories about yourself, your country, or even your favorite color.
You will learn a few things too. The monks teach about the principles of Buddhism, give insights into their monastic life, and tell other monastery tales. It's an opportunity for the monks to brush up on their English speaking skills.
If you're confused about which temple to visit, or you're not a fan of temples, don't miss the visit to Doi Suthep.
6-Day Chiang Mai and Chiang Rai Highlights Tour:
Recommended Itinerary
4. Visit Doi Suthep in Chiang Mai
A Thai saying goes: "If you haven't tasted khao soi or seen the view from Doi Suthep, you haven't been to Chiang Mai". You'll be amazed when you reach the top of the mountain. Standing at a height of about 5,400 meters, the mountain affords you a rare view over the city. What makes this trip more fun is that you will pass through a beautiful route featuring the historic places in Chiang Mai.

The mountain houses one of the most ancient temples in Chiang Mai — Wat Phra That Doi Suthep. In the temple, you will see a replica of the Emerald Buddha and also a white elephant shrine. Note that cable cars are available to transport you if you cannot bear the hike.
5. Awesome Chiang Mai Coffee Culture
Chiang Mai serves the best coffee in the whole of Thailand. Whether you are a coffee lover or not, you will surely fall in love with the coffee culture there. The coffee beans are sourced directly from coffee farmers residing on the mountains so you can enjoy freshly made coffee from freshly harvested coffee beans. How magnificent! You'll find coffee shops on virtually every corner within the city so pop into one to enjoy a drink!

8-Day Northern Thailand Discovery:
Recommended Itinerary
6. Terrific Chiang Mai Food
You cannot go wrong with the variety of dining options available in Chiang Mai. Due to the increasing number of tourists visiting each year, the locals have perfected the preparation of delicious Asian, Western, and Mediterranean dishes.
Foreign cuisine, such as pizza, zucchini fries, chocolate mousse, and other Asian dishes, is not hard to find. You should try out the local dishes too — they will leave you asking for more. Khao soi is a classic northern Thai dish that you can get anywhere in the city. The sumptuous meal features a mix of chicken, curry broth, soft egg noodles, and spicy coconut milk.

If you want to mix with the locals, you can dine out in the open on plastic stools, and you can also enjoy your meal in the air-conditioned Kao Soy Nimman. There are cooking classes if you would like to re-create your favorite meals. With a few hours per day and some trips to the market, you should be able to prepare your favorite Thai dishes in no time.
7. Celebrate Songkran and the Yee Peng Lantern Festival
Although Songkran and the Yee Peng Lantern Festival are celebrated all over Thailand, the city to get the best thrill is Chiang Mai. These festivals, celebrated to mark the new Thai year, are always memorable ones for locals and visitors alike.
The Yee Peng Lantern Festival is a good one to experience. Thousands of lit lanterns are released into the sky, which symbolizes letting go of misfortune. The Yee Peng Lantern Festival occurs every mid-November in Chiang Mai.

During the festival for Songkran, water is splashed onto friends and family, which often symbolizes a wish for blessings for the new year. It is celebrated on April 13th every year.
Another festival worth mentioning is the Chiang Mai Flower Festival. It is a 3-day celebration filled with beauty pageants, ceremonies, and gardens filled with locally bred flowers. It takes place on the first weekend in February.
6-Day Bangkok and Chiang Mai Highlights Tour:
Recommended Itinerary
Why You Should Visit Chiang Mai Over Bangkok
Bangkok is equally a great city with a lot of fun activities to do. So, how do you decide which is the best city to relax and recharge your batteries in? Here are three reasons why Chiang Mai is the better choice.
1. Chiang Mai Has Better Weather Than Bangkok
Chiang Mai is located near the subtropical forest biome, making the city cooler than Bangkok. The average temperature in Bangkok rises to 32 degrees in some months. But Chiang Mai, due to its northern latitude and higher altitude, is a cooler place for tourists to relax. The cool season in Chiang Mai lasts from late November to February (favorable for vacations). However, you should consider taking a jacket or sweatshirt because the temperature drops to about 10 degrees after sunset.

2. Chiang Mai Has Fewer Traffic Issues Than Bangkok
Bangkok is a much bigger city than Chiang Mai. That means more cars, motorbikes, taxi, buses, and songthaews. This, in turn, means busier roads and hectic traffic. Traffic is often at a standstill so many people opt for the Skytrain as a means of transport. You don't want to sit in a taxi during a traffic standstill in Bangkok. It once lasted for over 60 hours in 2016. In comparison, Chiang Mai is a relatively small city. It's very much easier to get around and there are a lot of interesting places you can go to on foot.
3. Chiang Mai Has More Side Trip Options Than You Might Think
No other city in Thailand offers as many fun activities as Chiang Mai. From jungle trekking to bathing elephants, and from hiking, rock climbing, white water rafting, and zip-lining to visiting Doi Inthanon National Park, you have a wider range of activities to choose from than in Bangkok. You may even take a trip to other towns in the Chiang Mai province, such as Chiang Dao, which is also known as the "city of stars". You cannot get tired of the scenery of mountains and bodies of water surrounding Chiang Mai.

Chiang Mai vs Chiang Rai? Definitely Chiang Mai!
This isn't even up for debate. There's not much to see in Chiang Rai aside from the Golden Triangle and the White Temple.
Useful Tips When Visiting Chiang Mai
1. Book your trip with us for a memorable and hassle-free experience.
2. Pack swimsuits, sneakers, and outdoor clothing.
3. Temple clothing: Wear clothing that covers your knees, shoulders, midriff, and cleavage. A long skirt, scarf, and a T-shirt should suffice for ladies.
4. Take a charging station, bug spray, and sunscreen with you.
Visit Chiang Mai with Us
At Asia Highlights, we are dedicated to making your trip a memorable one. We take care of all the paperwork while you focus on enjoying the variety of fun activities Chiang Mai has to offer. For the most thrilling experience, take advantage of our perfectly-planned customizable tours — our tours are tailored to suit your needs and preferences. Contact us now!

Another advantage that Chiang Mai has over Bangkok is its temperature. The body-friendly cool temperature means you can enjoy more hours of fun without getting tired.
Check out our tours below, for inspiration:
13-Day Essence of Thailand Tour
14-Day Myanmar and Thailand Essence Tour
Why Travel with Asia Highlights During the Pandemic
Tailor-made experience: All of your ideas/needs will be carefully considered to create your ideal trip.
Worry-free planning: Your 1:1 travel consultant in Asia will take all the uncertainty out of your planning, helping you navigate any travel restrictions. 
No-risk booking: 100% refund policy! (up to 14 days before departure)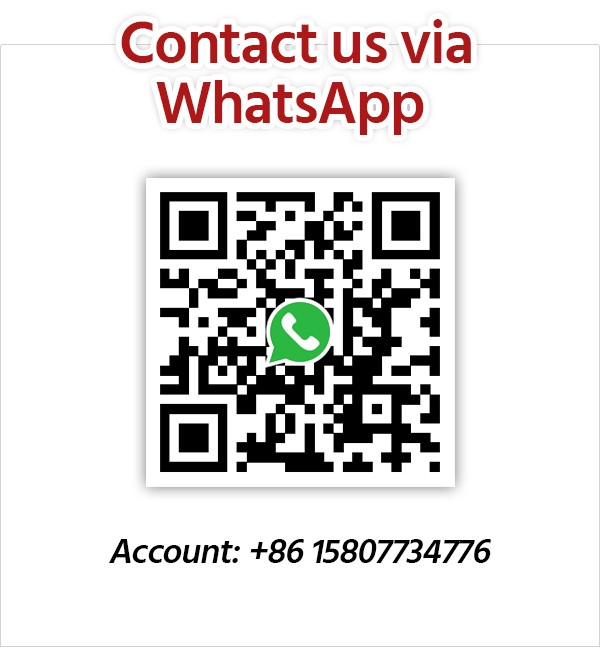 Get Inspired with Our Sample Itineraries
At Asia Highlights, we create your kind of journey — your dates, your destinations, at your pace. You can have any trip tailor made for your travel.
More Travel Ideas and Inspiration