Thailand is also well-known for thousands of miles of pristine coastline and picturesque beaches. Some of these beaches are family-friendly destinations with various activities for active kids and parents, while others feature dramatic cliffs and secluded bays for those who are hoping to get away from crowds of tourists.
From the tranquil beaches in Koh Lanta with water as blue as the sky to the wild and wide surf of the beaches of Koh Samui, there's a beach to suit all tastes and requirements.
To help you decide where to go on your next Thailand beach vacation, we have made a list of the 15 best beaches in Thailand.
1. Freedom Beach, Phuket: One of the Most Popular Beaches in Thailand
Rumored to be the most beautiful beach in all of Thailand, Freedom Beach is a scenic oasis. It is blessed with soft white sand and bright blue water, dotted with granite rocks and surrounded by hills covered by a thick jungle. It is just next to Patong Beach, the busiest beach in Phuket, yet it is surprisingly peaceful and quiet. It is a well-hidden wonder that is only accessible by longtail boat.
In addition to the usual beach-day activities, on the south end of the Freedom Beach shoreline, there's a once-in-a-lifetime experience you truly can't miss: snorkeling. You'll get to see beautiful sights unique to this part of the world.

2. Bang Tao Beach, Phuket: a Beach with Many Luxury Resorts
Stretching more than six kilometers (four miles), Bang Tao Beach (or Bangtao) is the second-longest beach on Phuket. It is home to a famous resort complex known as 'Laguna Phuket', with some of the best resorts of all southern Thailand, such as Banyan Tree Resort, Dusit Thani Laguna Phuket, Angsana Laguna Phuket Resort, and SAii Laguna Phuket Resort.
Guests staying at any of the Laguna Complex resorts can enjoy tons of activities offered by the hotels: sailing, kayaking, archery, immense swimming pools, massages, and amazing spas. There are many local restaurants and bars to enjoy food and drinks.

3. Kata Beach, Phuket: a Beach for Everyone
Kata Beach consists of two parts: Kata Noi and Kata Yai. As it is a great combination of beauty, facilities and activities, it is a popular choice for visitors. From golden sands, clear blue water, sun-bathing, to surfing, snorkeling, family fun, decent nightlife, and endless other activities, it really is everyone's beach.
It is especially loved by families as it offers many family resort options, with activities all around ready to be enjoyed by all ages.
Recommended Itinerary
What Our Customers Said
We had an amazing trip to Thailand

We had an amazing trip to Thailand with Asiahighlights. Every detail was perfectly organised and we always had an instant customer support service in case of any issues.

More

bugra t, Nov 2022

Great experience!

Bella was very helpful and responsive to all our questions. They handled all the arrangements very professionally and we had a wonderful time! We would definitely recommend and use them again!

More

Christie, Nov 2022

I contacted to Bella from Asia Highlights

I contacted to Bella from Asia Highlights that to buy tickets to Yi Peng Festival in Chiang Mai when i was in my country.She helped me very much.You can trust this agency, and i advice Bella as the best!!

More

Elena, Nov 2022

I had booked Chiang Mai Yi Peng Sky Lantern Festival

I had booked Chiang Mai Yi Peng Sky Lantern Festival with Asia Highlight Travel, my travel advisor was Bella Kiu, the experience was great, got my tickets , communication was seamless.

More

Siskazi Lindeni, Nov 2022

Thank you Iris Wang & Bella Liu

I thought "no hope" in getting the tickets to Yee Peng Festival organize by CAD. Fortunately, together with Bella Liu, I managed to secure all our tickets. No one left behind. This trip to Chiang Mai will be a memorable one.

More

Little Puppy, Nov 2022

Very accommodating and helpful

Bella was super helpful in getting my ticket to the Yi Peng festival exchanged and was very accommodating. Quick and easy transaction and received ticket within 24 hours. Good communication throughout the process.

More

Helen Powell, Nov 2022

Very accommodating and helpful

Asia Highlights as a whole is also very informative and contains helpful advice that has helped me plan my travels in Thailand.

More

Helen Powell, Nov 2022

You are in safe hands

Albee was an absolute pleasure to work with. She responded to my suggestions readily to find suitable alternatives for my 2 week trip to Thailand with my wife. She answered all my questions promptly and thoroughly.

More

RJ, Oct 2022
4. Maya Bay, Koh Phi Phi: One of the Best Beaches for Honeymoons in Thailand
Maya Bay is one of the most iconic places to explore when visiting the Phi Phi Islands. It became a world-famous beach because of the Leonardo DiCaprio movie The Beach.
Apart from its gorgeous beaches, dramatic karst cliffs, and fine white sand, the exotic Thailand honeymoon resorts and villas there add luxury and comfort to the idyllic peace that couples get to experience while holidaying there.
See a Guide to the Best Beaches in Koh Phi Phi. 

5. Phra Nang Cave Beach, Krabi: One of the Most Iconic Beaches in Thailand
Phra Nang Cave Beach is known as the landmark of the holiday region of Krabi. It is famous for its spectacular rock formations, green jungles, monkeys in the trees, fine soft sand, and an almost cheesy turquoise-blue sea. Many visitors to Phra Nang Beach simply go there to soak up the sun, laze on the white sand, and admire the stunning Krabi scenery. It is a great spot to swim and snorkel.
See a Guide to the Beaches in Krabi. 

Recommended Itinerary
6. Railay Beach, Krabi: Best Beach for Adventure Seekers
Railay Beach is a secluded and charming tropical beach on Railay Peninsula, cut off from the mainland by soaring cliffs. It is only accessible by longtail boat, and there is no means of transportation on the island but by foot. It means that Railay Beach is tranquil and serene.
It's a rare combination of incredible beaches, breathtaking limestone, and adventure activities. Besides relaxing on the beach, you can do many things including hiking, kayaking, catching the sunset, rock climbing, and island hopping.

7. Chaweng Beach, Koh Samui: Best Alternative to Phuket
Chaweng Beach, stretching for seven kilometers (four miles), is the longest beach on Koh Samui, famous for its glistening azure waters and soft white sands. If you're looking for plenty of water sports opportunities and a chance to dive, then this beach is right for you. But if you want some peace and quiet, this is not your beach.
Chaweng offers more accommodation options than elsewhere on Koh Samui. The beach also has a reputation as a place to party, with bars and restaurants catering to every taste.
See the top beaches on Koh Samui.
Recommended Itinerary
8. Silver Beach, Koh Samui: the Most Beautiful Beach on Koh Samui
Silver Beach is a 250-meter-long tropical beach. It is small, but it is one of the most beautiful beaches on Koh Samui.
It is a tranquil strip of sand, perfect for couples and those looking for a calmer getaway. It offers many laid-back activities, including swimming, snorkeling, Thai massages right is sight of the waves, and sea kayak rentals. The emerald waters of the bay are also perfect for snorkeling, and you're likely to see a variety of fish and marine crustaceans.

9. Lamai Beach, Koh Samui: a Quiet Beach on Koh Samui
After Chaweng, Lamai Beach is Koh Samui's largest and most popular beach. It is a good choice if you are looking for a beach with a slower and more relaxed pace. Lamai still offers plenty of accommodation, dining, and shopping options, as well as some great spas and tourist sights to explore.
Lamai Beach itself has beautiful crystal-clear waters, soft sand, and background of blueish hills, making for picture-perfect scenery.

10. Haad Rin Beach, Koh Phangan: Best for a Full Moon Party
Koh Phangan Full Moon Party is world-famous and its ancestral home is the crescent cove of Haad Rin Beach on the southernmost tip of Phangan Island.
There are two main beaches in Haad Rin — Sunrise Beach and Sunset Beach. They are quiet in the daytime. At night, the place lights up with bars, pubs, and clubs pumping out music. Apart from the music and bars on the beach, a famous feature of Haad Rin, Koh Phangan are the nightly fire shows.
Recommended Itinerary
11. Sairee Beach, Koh Tao: Best for 'Sun-Worshiping-and-Beach-Loving' Couples
Koh Tao is a chilled-out place for nature-loving couples who are looking for a relaxing romantic vacation on a stunning island.
Sairee Beach is the biggest and most popular beach on Koh Tao island. If you're looking for white sand, lazy palm trees, and a great place to watch the sunset, this is the place to go. Sairee Beach is the main hub of the island, and it's lined with good restaurants, hotels, dive shops, and more.

12. Ko Similan, Phang Nga: Best Beach for Snorkeling and Scuba Diving
Ko Similan, island No. 8 among the eleven islands in its archipelago in the Andaman Sea, is the largest and most popular island in this area. It has beaches with soft white sand and a rich underwater world.
Clear, shallow, blue waters, rock formations, coral reefs, and marine life surrounding the island make it famous among the top destinations for diving and snorkeling. Diving around the island, you'll find coral reefs, massive sea fans, barrel sponges, colorful marine life galore, and more.

13. Hua Hin Beach, Best Beach near Bangkok
If you don't have time to travel to the southern islands, Hua Hin beach could be an option for your beach vacation. It is a three-hour drive from Bangkok.
As one of the oldest and most traditional holiday resorts in Thailand, Hua Hin provides a wide variety of activities, such as waterboarding, jet skiing, kiteboarding, and banana boating. With shallow depths and mild currents, the beach is a safe and enjoyable choice for families with young children.

14. Bang Bao Bay, Koh Kood: a Quiet Slice of Paradise in Eastern Thailand
Koh Kood is Thailand's fourth-largest island. Located off the eastern coast of Thailand, close to the Cambodian border, a 6-hour bus ride or a 1–2-hour boat ride from Bangkok, Koh Kood is very quiet and retains its unspoiled beauty.
Bang Bao Bay is possibly number one among the beaches of Koh Kood. It is home to lush coconut trees, white-sand beaches, and crystal-clear waters. It has a number of iconic wooden piers that make it a classic "postcard view". It is an ideal place for beachgoers to just lay back, unwind, and disconnect from the world.

15. Klong Dao Beach, Koh Lanta: One of the Most Family-Friendly Beaches
This beach is a good place to go with small children. The gentle gradient is perfect for paddling. There is a string of kid-friendly bars and restaurants along the beach. Many of them have toys for young kids to play with, and some of them even have slides and hoppers.
The beach is very clean and quiet. With acres of powdery white sand, no jet skis, and no rows of umbrellas, it is clean and pristine. There will be no touts or people hassling you on the beach.
Recommended Itinerary
Have a Beach Holiday in Thailand with Asia Highlights
While in Thailand, the beaches are the favorite part of many travelers. We can't blame them; such wonderful paradises deserve to be fully explored and enjoyed by anyone. You can be the next one! Start planning your next trip to Thailand now with the help of Asia Highlights. Our knowledgeable staff will assist you in crafting a hassle-free vacation for you and your loved ones. See our Thailand tours for inspiration. 
Why Travel with Asia Highlights During the Pandemic
Tailor-made experience: All of your ideas/needs will be carefully considered to create your ideal trip.
Worry-free planning: Your 1:1 travel consultant in Asia will take all the uncertainty out of your planning, helping you navigate any travel restrictions. 
No-risk booking: 100% refund policy! (up to 14 days before departure)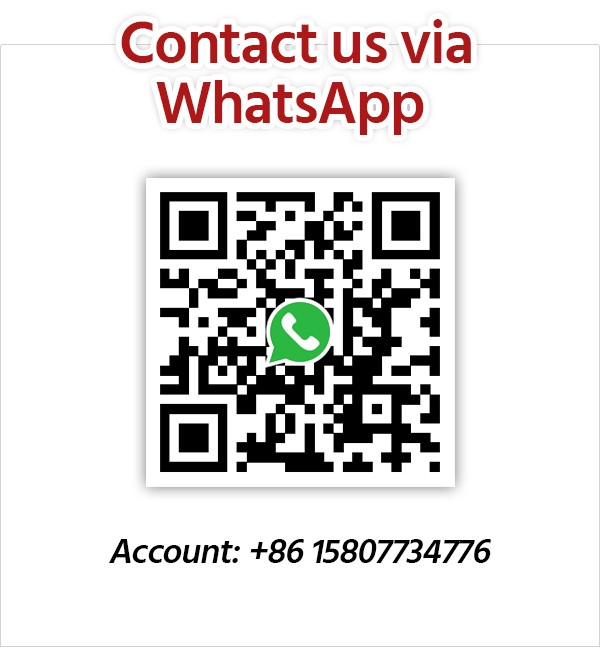 Get Inspired with Our Sample Itineraries
At Asia Highlights, we create your kind of journey — your dates, your destinations, at your pace. You can have any trip tailor made for your travel.
More Travel Ideas and Inspiration