When traveling in Thailand during the rainy season, it is important to be very flexible with your plans and always be prepared for it to rain. It is an especially good idea to have some backup activities in mind that are suitable for rainy weather, when your other plans don't work out.
At Asia Highlights, we've spent a lot of time traveling in Thailand and we have some good ideas for fun activities that are perfect for those rainy days. In this article, we will mention nine great activities you can do when it rains to keep your trip active and fun.
Take a Cooking Class
Thailand's cuisine is famous worldwide for its incredible zesty flavor and mixture of spicy and sweet. What better way to understand more about Thai culture than to learn how to cook some famous dishes.
There are noteworthy cooking schools throughout Thailand that teach participants to cook anything from Pad Thai to Spring Rolls and Tom Yum Soup. Some cooking classes take participants through the entire process of making food, including a trip to the market to buy fresh ingredients. The best part is at the end of each class, when you get to eat your delicious creations.
Bangkok and Chiang Mai have the best selection for cooking courses in Thailand.
Recommended Itinerary
What Our Customers Said
We had an amazing trip to Thailand

We had an amazing trip to Thailand with Asiahighlights. Every detail was perfectly organised and we always had an instant customer support service in case of any issues.

More

bugra t, Nov 2022

Great experience!

Bella was very helpful and responsive to all our questions. They handled all the arrangements very professionally and we had a wonderful time! We would definitely recommend and use them again!

More

Christie, Nov 2022

I contacted to Bella from Asia Highlights

I contacted to Bella from Asia Highlights that to buy tickets to Yi Peng Festival in Chiang Mai when i was in my country.She helped me very much.You can trust this agency, and i advice Bella as the best!!

More

Elena, Nov 2022

I had booked Chiang Mai Yi Peng Sky Lantern Festival

I had booked Chiang Mai Yi Peng Sky Lantern Festival with Asia Highlight Travel, my travel advisor was Bella Kiu, the experience was great, got my tickets , communication was seamless.

More

Siskazi Lindeni, Nov 2022

Thank you Iris Wang & Bella Liu

I thought "no hope" in getting the tickets to Yee Peng Festival organize by CAD. Fortunately, together with Bella Liu, I managed to secure all our tickets. No one left behind. This trip to Chiang Mai will be a memorable one.

More

Little Puppy, Nov 2022

Very accommodating and helpful

Bella was super helpful in getting my ticket to the Yi Peng festival exchanged and was very accommodating. Quick and easy transaction and received ticket within 24 hours. Good communication throughout the process.

More

Helen Powell, Nov 2022

Very accommodating and helpful

Asia Highlights as a whole is also very informative and contains helpful advice that has helped me plan my travels in Thailand.

More

Helen Powell, Nov 2022

You are in safe hands

Albee was an absolute pleasure to work with. She responded to my suggestions readily to find suitable alternatives for my 2 week trip to Thailand with my wife. She answered all my questions promptly and thoroughly.

More

RJ, Oct 2022
Go Shopping in Bangkok
Bangkok is a shopper's paradise with both, high-end luxury malls and sprawling local markets, and they are all interconnected by Bangkok's metro lines. The main mall in Bangkok is a whopping eight stories tall and has luxury goods, as well as technology and souvenirs. Luxury goods are most easily found in the Sukhumvit district which is full of malls.
Thailand's biggest clothing retail sector is in Pratunam where you can find all kinds of garments and clothes. There is also a vintage market in Talat Rot Fai which is a fun place to hunt for treasures.
Watch a Muay Thai Match in Bangkok
Bangkok has plenty of places to check out the famous martial arts fights. The biggest arenas are Lumpinee Stadium and Rajadamnern Stadium, both of which host matches almost every day. If you are very interested in Muay Thai, many tour agencies also offer classes and some training.
You can also see a showier version of the sport by watching the performances at the riverside Asiatique market where they host regular Muay Thai shows and performances.
10-Day Best of Thailand with Koh Samui:
Recommended Itinerary
Hit the Museums and Temples
Most people know that Thailand is full of incredible Buddhist temples, and while during the rains you won't be able to explore the outside, you can still walk through the bigger temples and appreciate the incredible artwork on the inside. In Bangkok, you can check out the Grand Palace and Emerald Buddha Temple.
If you have already seen the temples in the area, you can always check out one of Thailand's many wonderful museums. Art lovers can take a look at the Bangkok Art and Cultural Centre or the Museum of Contemporary Art, to see some local art and culture.
Get a Spa Treatment and Massage
Thailand is famous for their spa treatments and massages. What better activity is there when you are on vacation than taking a day for yourself to get pampered and relax your muscles after traveling.
In the large cities, there are massage parlors on almost every corner and they are great places to escape sudden rains. Street-side parlors are a great place for massages and pedicures, but if you are looking for more of a luxury experience you can check out the spas at the 5-star hotels. Every 5-star hotel has a spa house that is much cheaper than the same services would be in other countries.
8-Day An Idyllic Honeymoon in Thailand:
Recommended Itinerary
Go Whitewater Rafting
The rainy season affects all of Thailand. However, northern Thailand tends to stay drier than the rest of the country. In Chiang Mai during the rainy season, it rains just enough to cause the rivers to rise and flow more quickly, making them perfect for whitewater rafting.
In fact, whitewater rafting is best during the rainy season. All the water that rushes down the mountains after a shower causes the rivers to gush through the rainforest, creating some great rapids.
The most popular whitewater rafting spots are about three hours north of Chiang Mai and most tourist companies can help book and arrange travel.
If you are in Thailand between July 1st and October 31st, then you can check out the Khek River Rafting Festival which runs throughout the rainy season and offers some intense level IV and V rapids over a 5-mile stretch of river.
Watch a Performance
Rich in culture and art, Thailand has plenty of options for beautiful performances that visitors can experience. One great option to check out is the traditional Thai Shadow Puppet shows. These performances use puppets that are elaborately carved and tell the story of famous Thai legends and epics. After the performance, visitors can visit the artisans who carve the puppets, and they can learn more about the process.
In Bangkok you can always see a show at Siam Niramit Theater where performances use incredible costumes, beautiful music, and talented artists to put on a fascinating show. The show is split into three acts and lasts for around two hours.
12-Day Thailand Family Holiday:
Recommended Itinerary
Take a Thai Culture Class
There are endless options available for travelers who want to learn a little more about Thai culture, from classes and workshops to camps. You can learn a little Thai language if you want to impress the locals or you can even join a Muay Thai camp for a week.
If you are interested in the arts, there are also dance classes available where participants can learn traditional Thai dances and movements.
View the Scenery from the Safety of the Train Car
Although the weather in Thailand during the rainy season is quite uncomfortably humid and muggy, one advantage that the rainy season has over the high season is that the rains cause the vegetation and rainforests to come alive and turn a brilliant green.
Although we don't suggest hiking during the rainy season, you can admire the sweeping views of Thailand's lush landscape if you travel between cities by train. Although Thailand's trains run very slowly compared to other means of transportation, they give you time to take in the beauty around you.
The line from Bangkok to Chiang Mai by train is especially beautiful if you have the time for it.
Visit Thailand with Asia Highlights
Want more advice about how to plan your perfect trip during any time of the year? Our experts at Asia Highlights are experienced in creating itineraries that are suitable for each individual traveler. If you want to hear more about our tailor-made trips send us an email to get started.
13-Day Essence of Thailand Tour: Far More beyond Temples
14-Day Myanmar and Thailand Essence Tour: Travel in Smiles
15-Day Myanmar, Thailand and Bali Honeymoon: Creating Memories Together
Why Travel with Asia Highlights During the Pandemic
Tailor-made experience: All of your ideas/needs will be carefully considered to create your ideal trip.
Worry-free planning: Your 1:1 travel consultant in Asia will take all the uncertainty out of your planning, helping you navigate any travel restrictions. 
No-risk booking: 100% refund policy! (up to 14 days before departure)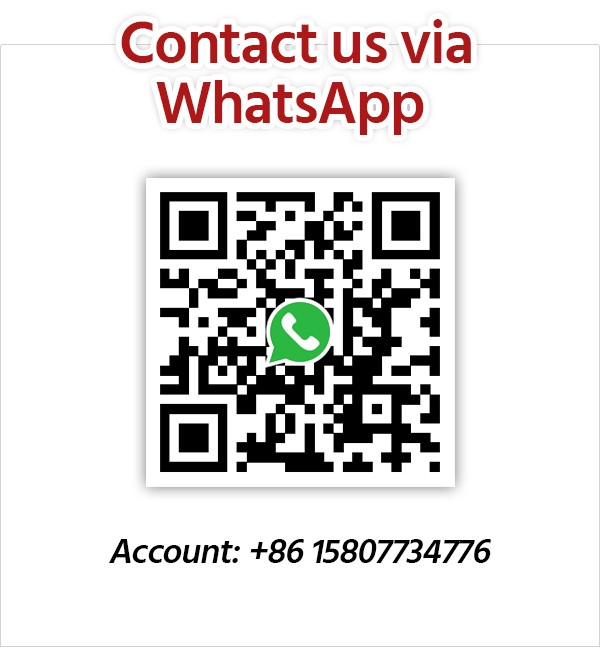 Get Inspired with Our Sample Itineraries
At Asia Highlights, we create your kind of journey — your dates, your destinations, at your pace. You can have any trip tailor made for your travel.
More Travel Ideas and Inspiration