Thailand is renowned for being a prime location for romantic honeymoon/anniversary getaways. The country's diverse locations, stretching from the mountains and rural areas in the north down to the sun-drenched islands in the south, means that it is perfectly poised to cater to a variety of different tastes. Find inspiration for your honeymoon/anniversary holiday in our guide.
How Many Days to Stay for a Thailand Honeymoon?
Thailand can be divided into three main regions for travelers. Recommended stays are slightly different for each region.
Northern Thailand: Historic Relics, Nature, Elephants, And Local Villages.
Chiang Mai (3–5 days): It is rich in historic temples and famous for its elephant sanctuary and night safari. Flying lanterns at the Yi Peng Festival is the top highlight for November travel.
Chiang Rai (2–3 days): A 3-hour drive from Chiang Mai, it shares some similarities with Chiang Mai. But Chiang Rai offers more rustic views. You also can see the border of Thailand, Laos, and Myanmar there.

Take care lovely elephants in Chiang Mai
Central Plains: Bangkok And City Gateways
Bangkok (3–5 days): The capital city boasts The Grand Palace, Wat Phra Kaew, and floating markets. It is also known for shopping paradises, nightlife, and street food. As an international flights hub, you'll have many international flight choices.

Floating Market in Bangkok
Southern Thailand: Great Beaches
Phuket (3–5 days): As Thailand's biggest island, it is easily accessible. If you're looking for a party atmosphere and water activities, Phuket is the ideal island.
Koh Samui (3–5 days): The serenity and picturesque scenery offer a perfect getaway for newlyweds. Its fine dining and luxury resorts deserve a try.
Krabi (2–4 days): Known for its adventurous activities, it offers unspoiled scenery. But its facilities are not as well developed.

Fishing village in Sumui
Most couples spend a honeymoon in Thailand between 7 days and 2 weeks. If you just have a week in Thailand, visiting 1 to 2 regions is better for a relaxing tour pace.
Travelers usually choose a 2-week full exploration of Thailand, or a southeast Asia tour including 5–8 days in Thailand. Thailand-Vietnam, Thailand- Cambodia, and Thailand-Myanmar are good choices.
Recommended Itinerary
What Our Customers Said
We had an amazing trip to Thailand

We had an amazing trip to Thailand with Asiahighlights. Every detail was perfectly organised and we always had an instant customer support service in case of any issues.

More

bugra t, Nov 2022

Great experience!

Bella was very helpful and responsive to all our questions. They handled all the arrangements very professionally and we had a wonderful time! We would definitely recommend and use them again!

More

Christie, Nov 2022

I contacted to Bella from Asia Highlights

I contacted to Bella from Asia Highlights that to buy tickets to Yi Peng Festival in Chiang Mai when i was in my country.She helped me very much.You can trust this agency, and i advice Bella as the best!!

More

Elena, Nov 2022

I had booked Chiang Mai Yi Peng Sky Lantern Festival

I had booked Chiang Mai Yi Peng Sky Lantern Festival with Asia Highlight Travel, my travel advisor was Bella Kiu, the experience was great, got my tickets , communication was seamless.

More

Siskazi Lindeni, Nov 2022

Thank you Iris Wang & Bella Liu

I thought "no hope" in getting the tickets to Yee Peng Festival organize by CAD. Fortunately, together with Bella Liu, I managed to secure all our tickets. No one left behind. This trip to Chiang Mai will be a memorable one.

More

Little Puppy, Nov 2022

Very accommodating and helpful

Bella was super helpful in getting my ticket to the Yi Peng festival exchanged and was very accommodating. Quick and easy transaction and received ticket within 24 hours. Good communication throughout the process.

More

Helen Powell, Nov 2022

Very accommodating and helpful

Asia Highlights as a whole is also very informative and contains helpful advice that has helped me plan my travels in Thailand.

More

Helen Powell, Nov 2022

You are in safe hands

Albee was an absolute pleasure to work with. She responded to my suggestions readily to find suitable alternatives for my 2 week trip to Thailand with my wife. She answered all my questions promptly and thoroughly.

More

RJ, Oct 2022
The 8 Best Honeymoon Destinations in Thailand
Here are 8 best places to visit in Thailand for a honeymoon/anniversary trip. Find the right one for you.
1. Phuket — Most Popular

Islands are the first choice for most honeymoon/anniversary trips in Thailand.
Phuket stands out among so many islands of Thailand for its convenient access, excellent facilities, various options for all kinds of budgets, and of course, its charming tropical sea views.
For honeymoons, you could snorkel together around the Similan Islands, escape to the Phi Phi Islands to enjoy a private time, and watch one of Phuket's most stunning sunsets from Promthep Cape.
If you are looking for some evening excitement, unforgettable party times at Patong Bangla Road cannot be missed.
Recommended stay: 3–5 days
Best times: November to April
Romantic resorts: Chanalai Romantica (adults only, 4 star), COMO POINT YAMU (5-star), Sala Phuket Mai Khao Beach Resort (5-star), Andara Resort and Villas (luxury 5-star)
Romantic dining: Private Beachfront Cabana Dining
Thavorn Beach Village Resort from US$180 per person
Twinkling stars, gentle waves, and soft breezes create a romantic setting. Follow the candle-lit path to your private beach cabana, enjoy your refined dinner with flower decorations and indulge yourself in the world of just you two!
2. Koh Samui — Luxury Honeymoon/Anniversary

If you prefer a quieter vibe for your honeymoon/anniversary and have a higher budget, Koh Samui could be your ideal choice. It provides a natural romantic backdrop along with white sand beaches, palm trees, crystal seas, and golden sunsets.
Sweet experiences for your honeymoon could be to enjoy a couples' spa, have a sunset dinner by the sea, tour Ang Thong Marine Park on a traditional boat, and dive together by nearby Koh Tao.
Recommended stay: 3–5 days
Best times: January to March, July to September
Romantic resorts: Amari Koh Samui (4-star), Banyan Tree Samui (5-star), Sala Samui Chaweng Beach (5-star), Four Seasons Resort Koh Samui Thailand (luxury 5-star)
Romantic dining: Dining on the Rocks
Six Senses Sumei from US$200 per person
At sunset, embrace your beloved, sip a glass of wine, and admire the gorgeous sea views with a colorful sky.
When night falls, enjoy exquisite dishes and share your joy with each other. You're suggested to reserve table 99 or 100 for a private dinner.
Recommended Itinerary
3. Krabi — Adventure Romance

If you enjoy outdoor sports or adventure, Krabi would be a great choice. Compared with Phuket and Koh Samui, Krabi is more affordable.
The quiet surroundings and pristine scenery allow you to focus on each other while enjoy exploring the island together with rock climbing, snorkeling, kayaking, and island hopping. This could be a honeymoon like no other!
Koh Lanta, a nearby island of Krabi, offers a romantic vibe and stunning views to enjoy in your own small, private world.
Recommended stay: 2–4 days
Best times: November to April
Romantic resorts: Twin Lotus Koh Lanta (4-star), Bhu Nga Thani Resort and Spa (4-star), Centara Grand Beach Resort & Villa (5-star), Layana Resort and Spa (5-star)
Romantic dining: The Grotto at Rayavadee from US$120 per person
Featuring a laid-back atmosphere, this beachfront restaurant is hidden under an ancient limestone cliff. Have a leisurely lunch there or a dreamy sunset barbecue set dinner.
Recommended Itinerary
4. Koh Yao Noi — Undisturbed Beach Time
Koh Yao Noi is a secluded and peaceful island in Phang Nga Bay. It is not a famous as Phuket and Koh Samui, but give couples plenty of quiet time to themselves.
Popular honeymoon adventures there include booking a romantic yacht cruise or a relaxing bike ride to explore the surrounding area.
It is within close proximity of Phuket, where there are plenty of tourist attractions, if you care to venture outside of Koh Yao Noi.
Recommended stay: 3–4 days
Best times: November to April
Romantic resorts: Koyao Island Resort (4-star), Koyao Bay Pavilions (4-star), Cape Kudu Hotel (5-star), Paradise Koh Yao (5-star)
5. Chiang Mai — Stunning Natural Views

Yi Peng Festival
Chiang Mai is the most popular northern destination for honeymooners looking for romance and to experience Thailand's rural way of life.
Chiang Mai is ideal for romantic walks, while surrounded by a grand mountainous and hilly landscape. If you venture into the city, you will be able to shop until you drop in one of the many markets, as well as take a tour of one of the numerous city temples.
If you come in November, don't miss the annual Yi Peng Sky Lanterns Festival. This world-class visual feast will definitely bring color to your honeymoon trip.
Recommended stay: 3–4 days
Best times: November to March
Romantic resorts: Cmor Hotel Chiang Mai (3-star), Art Mai Gallery Hotel (4-star), Le Meridien Chiang Mai Hotel Chiang Ma (5-star), Cross Chiang Mai Riverside Resort (5-star)
Romantic dining: Candle-Lit Rice Barn
Four Seasons Resort Chiang Mai from US$130 per person
Try its private dinner or relaxing high tea amid emerald green paddies. Indulge yourselves in peaceful rustic views and undisturbed hours for just the two of you.
Take advantage of the most competitive tour with an awesome sky-lantern-release experience and Chiang Mai highlights
6. Bangkok — Romantic Dinner Cruise

Bangkok, "the city of angels", is not only the capital of the Kingdom of Thailand, but also a center for the arts, fashion, and entertainment, with many cultural landmarks such as countless temples, and with a vivid street life at any time of day or night.
Bangkok is also a good destination for your honeymoon. Get a different glimpse of Bangkok by taking a cultural walk in Chinatown. Enjoy a romantic champagne dinner cruise on the Chao Phraya River and the wonderful night-time views of the city from the boat.
Recommended stay: 3–5 days
Best times: November to February
Romantic resorts: ibis Styles Bangkok Ratchada (3-star), Eastin Grand Hotel Sathorn Bangkok (4-star), Avani+ Riverside Bangkok (5-star), Chatrium Hotel Riverside Bangkok (5-star)
Romantic dining: Rooftop Dinner
SEEN Restaurant & Bar Bangkok from US$150 per person
Immerse in the chill-out beats, soak up with the incredible views over Chao Phraya River, and taste the signature cocktails.
7. Khao Sok — Romance in the Rainforest

If you want to take your honeymoon somewhere a little different, then you can check out Khao Sok National Park — have an adventure together in one of the oldest rainforests of the world.
You can spend your romantic honeymoon trekking through the jungle, meeting wild animals, taking a dip in natural waterfalls, going kayaking, and enjoy a lunch in the rainforest.
Recommended stay: 2–3 days
Best times: January to April
Romantic resorts: Our Jungle House (3-star), Elephant Hill Camp (4-star), Khao Sok Tree House Resort (4-star)
8. Khao Lak — Seclusion Near Phuket

A hundred kilometers from Phuket, Khao Lak is another great option for honeymoons and a popular wedding destination for affluent Thais. It is on the border of five national parks!
Nearby, you will have access to the Surin and Similan Islands where the waters are better than anywhere else in Thailand and the beaches are arguably Thailand's most pristine.
Most honeymooners visit this area for its mixture of diving, snorkeling, sunbathing, waterfall swimming adventures, limestone islands, sea cave exploration, and rainforest adventures.
Recommended stay: 2–3 days
Best times: November to February
Romantic resorts: The Waters Khao Lak by Katathani Resort (4-star), The Sands Khao Lak by Katathani (5-star), JW Marriott Khao Lak Resort & Spa (5-star)
Romantic dining: Private Candlelit Jungle Waterfall Dinner
The Sarojin from US$300 per person
A candlelit dinner is always romantic. But having a candlelit repast beside a jungle waterfall illuminated by hundreds of candles will certainly be more memorable!
Sit aside the cascading jungle waterfall, and taste the delectable Thai cuisine in an Instagram-worthy setting.
Thailand Honeymoon Itineraries
Most couples spend a honeymoon in Thailand of between 7 days and 2 weeks. During the stay, you could visit the highlights of central, northern, and southern Thailand.
8-Day Honeymoon in Thailand
If you prefer nature and quietness, you may be interested in this 8-day itinerary.
Day 1: Bangkok arrival
Day 2: Sightseeing in Bangkok (with a great dinner cruise)
Day 3: Bangkok to Chiang Mai
Day 4: Chiang Mai exploration
Day 5–7: Chiang Mai to Phuket to Koh Yao Noi for beach free time
Day 8: Back to Bangkok
Recommended Itinerary
10-Day Honeymoon in Thailand
If you're more interested in the activities experienced than the number of cities you visit, you can check out this 10-day itinerary.  
Day 1: Bangkok arrival
Day 2: Bangkok city sightseeing
Day 3: Local Bangkok market experience
Day 4: Bangkok to Phuket
Day 5: Unique experience (cave exploration on a canoe, make a traditional Thai floating lantern)
Day 6–9: Phuket free time
Day 10: Back to Bangkok
2-Week Honeymoon in Thailand
This itinerary covers cities, rainforest, and islands with more activities to get closer to each other.
Day 1: Bangkok arrival
Day 2–3: Bangkok sightseeing
Day 4–6: Chiang Mai exploration
Day 7: Chiang Mai to Phuket
Day 8–10: Khao Sok adventure
Day 11–13: Koh Samui touring
Day 14: Back to Bangkok
Recommended Itinerary
All our tours can be adjusted based on your needs. Feel free to contact us.
Cost for a Honeymoon in Thailand
When travelling to Thailand, international flights typically count as more than 50% of your budget. Direct international flights to Bangkok are available from America, the UK, and Australia, which are convenient, but more costly. Making a stopover at popular Asian air hubs (e.g. Hong Kong, Tokyo, or Singapore) may be helpful to save some of the cost.
After landing in Thailand, your costs will vary according to what you choose to experience. You can enjoy a private day trip at about 150 to 200 USD. Or pay just 5–10 USD to hop on a scooter and explore the cities or countryside.
The fine dining in Thailand or Southeast Asia deserves a try. Paying US$200, you'll get better service and more exquisite food than what you would back home.
Best Time to Visit Thailand for Honeymoon

The Grand Palace, Bangkok
November to February is the best time to visit Thailand for a honeymoon, because of the sunny, warm, and dry weather in most areas of Thailand (Bangkok, Chiang Mai, Phuket, Krabi, Khao Lak...). All kinds of activities are at their best time.
Thailand's rainy season usually starts in June and ends in October. While Koh Samui is an exception. It's rainiest and windiest between October and December. So, July to September and January to March are the best times to visit Koh Samui for a honeymoon.
Many travelers may be concerned that the rainy season will affect their travel experience, but, unfortunately, their vacation time falls right in that period. Don't worry about that. The rain is usually just short afternoon/dusk downpours. So, you can still enjoy most of a day without much inconvenience. Our travel expert will also help create a suitable itinerary to minimize the impact of weather on your travel experience. >>>Best Times to Visit Thailand
Thailand Honeymoon Tours
Thailand is a warm and friendly country that is full of life. It is a place for relaxation and having fun. All our tours can be adjusted as much as you like. We aim to create an ideal itinerary based on your interests, trip theme (e.g. honeymoon romance and relaxation), budget, and other requirements. Feel free to contact us.
Why Travel with Asia Highlights During the Pandemic
Tailor-made experience: All of your ideas/needs will be carefully considered to create your ideal trip.
Worry-free planning: Your 1:1 travel consultant in Asia will take all the uncertainty out of your planning, helping you navigate any travel restrictions. 
No-risk booking: 100% refund policy! (up to 14 days before departure)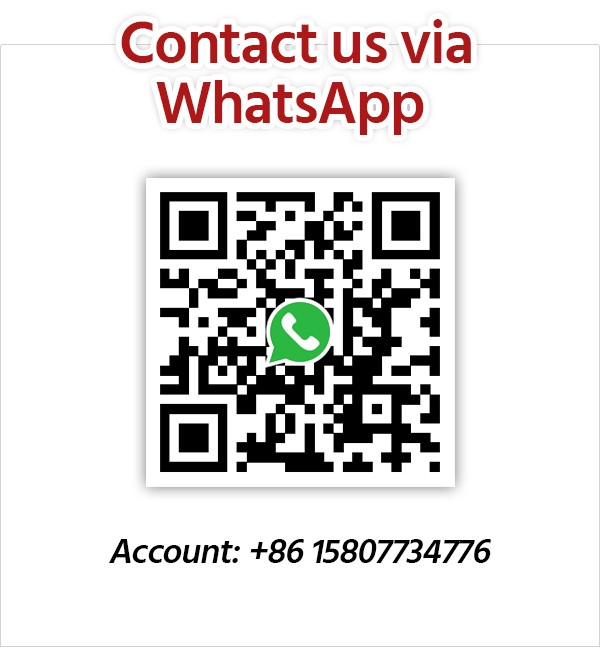 Get Inspired with Our Sample Itineraries
At Asia Highlights, we create your kind of journey — your dates, your destinations, at your pace. You can have any trip tailor made for your travel.
More Travel Ideas and Inspiration