Loy Krathong in Krabi will be held on the 9th of November, 2022. Loy Krathong is one of the most important and awaited festivals that is celebrated every year in Thailand. Roughly translating to "float a basket", during Loy Krathong locals and travelers celebrate by creating a krathong or banana-leaf basket complete with flowers, a candle, and incense to release onto a body of water on the night of the November full moon.
The purpose of this celebration is to release negative energy from the previous year and wish for good fortune in the coming year. While Krabi isn't the most popular place in Thailand to celebrate Loy Krathong, its beautiful scenery and relaxed atmosphere make it a great place to experience the festival without the crowds.

Why Celebrate Loy Krathong in Krabi
Most guidebooks and travel sites tell travelers to experience Loy Krathong in larger cities near rivers such as Bangkok, Sukhothai, and Chiang Mai. While these places do have fantastic festivities, they also neglect the tucked-away beauty of idyllic landscapes such as Krabi.
Krabi town is a small southern Thailand town located in the Krabi province. Home to idyllic scenery such as limestone cliffs and caverns, lush jungles, and a coastline of white-sand beaches, Krabi town is a prime candidate for the indulging traveler.
With fewer tourists and more manageable crowds than cities such as Bangkok and Chiang Mai, Krabi is the ideal place to enjoy Loy Krathong both in relaxation and luxury.
Start planning your tailor-made tour now. Your 1:1 travel consultant will reply within 1 working day.
For a quick conversation, simply reach us via WhatsApp:

+8615807734776
Email:
contact@asiahighlights.com
When is Loy Krathong?
Loy Krathong is always celebrated on the full moon night of the 12th lunar month according to the Thai lunar calendar, so the exact date of the celebrations will change depending on the year. The first full moon of November marks the end of the rainy season for all of Thailand which is celebrated during Loy Krathong where people give thanks to the water goddess.
This year's Loy Krathong in Krabi will be held on the 9th of November, 2022.
Learn more about upcoming Loy Krathong dates.
How to Celebrate Loy Krathong in Krabi 
1. Make an environmentally friendly Krathong
While you're typically able to find pre-made krathongs at street vendors all over the country during Loy Krathong, these floating lanterns may contain pins, rubber, or plastic materials that are hazardous to the environment and marine life.
Because of this, if you plan to release your basket into the river or sea, you'll want to create your own biodegradable version. This is both safer for the environment and will create a more personal experience for you. Many hotels offer krathong-making classes during the celebrations for their guests. You can also learn how to make your own krathong from eco-friendly materials online.
2. Release a Krathong with your loved ones
Releasing a krathong symbolically releases all of the misfortunes you have endured over the year. Thai people believe that krathongs capture these negative experiences and carry them out to sea giving you and your loved ones a happy and healthy start for the next year.
Krathongs typically contain candles, incense, flowers, and coins but you and your family can improve your krathongs by adding personal items. These baskets can be released and enjoyed after sunset and you can watch them float away with your loved ones and take in the scene as thousands of krathongs bob on the ocean together. 
You can also choose to release your krathong midday if you have little ones who may be exhausted later in the evening.
3. Celebrate the magic of the evening with your partner
Thai men and women of the past did not have many opportunities to meet unless it was during a religious holiday. Because of this, Loy Krathong eventually developed into a lovers' holiday where partners could meet and spend time with one other.
Making a krathong with your partner and releasing it together can be an incredibly romantic and spiritually cleansing experience. Many Thai people believe that the krathong can act as a symbol of your future together and your desire to maintain a great relationship in the upcoming year.
7-Day Bangkok and Chiang Mai in Yi Peng Festival:
Recommended Itinerary
Where to Celebrate Loy Krathong in Krabi 
As the festival is celebrated throughout the entirety of Thailand, Loy Krathong is also celebrated throughout the entire Krabi province. The main areas to launch krathongs in Krabi are along the Krabi River which flows throughout Krabi town and on destination beaches such as Ao Nang, Noppharat Thara, and Railay.
You may also choose to celebrate Loy Krathong inside of a beautiful cave. Although it is traditional to wait until midnight to float your krathong on a river or ocean, many Krabi locals float their krathongs during midday inside the Warin Cave in Plai Praya.
Here, locals and guests gather for Loy Krathong festivities around noon alongside the 200-meter long canal inside of Warin Cave. All men, women, and children are all invited to this dark, quiet cave that's atmosphere perfectly mimics the midnight festivities that will occur later on. This is a great option for families who are traveling with young children who can't stay up too late.
Important Tips About Krabi's Loy Krathong
Although it is generally more common to float your krathong at midnight, locals may launch their krathongs throughout the day. So, don't expect a certain time frame for the festivities. This is especially true in Krabi where many choose to shop for krathongs, visit fairs and vendors, and launch the lanterns around noon.
Festival traditions are flexible so don't feel pressured to adhere to every tradition you read about, like including nails or hair in your krathong. These are all optional as one of the goals of Loy Krathong is to personalize the experience. You can personalize your experience just by making your own krathong, or choosing your favorite krathong from the many vendors.
9-Day Thailand East Coast Island Hopping Tour:
Recommended Itinerary
Loy Krathong in Krabi Compared to Bangkok and Chiang Mai
The main advantage that Krabi has during Loy Krathong over Chiang Mai and Bangkok is that the celebrations here are more relaxed. You also have the opportunity to be surrounded by beautiful nature during the celebrations and release your krathong into the ocean.
As Thailand's capital, Bangkok is home to more elaborate celebrations such as luxury boat cruises along the Chao Praya river with dinner and a firework show. Although these activities are sure to be exciting, the restless and crowded atmosphere isn't suitable for travelers who prefer a more relaxed and connected experience.
During Loy Krathong, Chiang Mai also celebrates the local festival of Yi Peng, also known as the Sky Lantern Festival. Yi Peng is an incredible experience but not necessarily for the laid back traveler who is looking to avoid the crowds.
During Loy Krathong, Chiang Mai city typically becomes extremely crowded with some estimating that hundreds of thousands of visitors travel there just to celebrate.
Experience Thailand with Asia Highlights
Asia Highlights welcomes the chance to help you design your perfect trip to Thailand. Whether that includes experiencing Loy Krathong, Yi Peng, another festival, or just some time relaxing on the beach. Check out some of our example itineraries below for inspiration!
Why Travel with Asia Highlights During the Pandemic
Tailor-made experience: All of your ideas/needs will be carefully considered to create your ideal trip.
Worry-free planning: Your 1:1 travel consultant in Asia will take all the uncertainty out of your planning, helping you navigate any travel restrictions. 
No-risk booking: 100% refund policy! (up to 14 days before departure)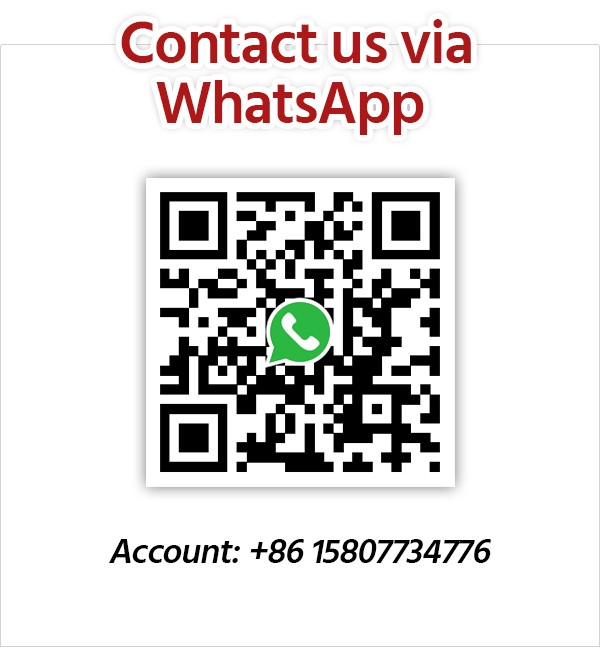 Get Inspired with Our Sample Itineraries
At Asia Highlights, we create your kind of journey — your dates, your destinations, at your pace. You can have any trip tailor made for your travel.
More Travel Ideas and Inspiration