Loy Krathong is one of the most important and anticipated festivals celebrated in Thailand every year. It also draws travelers from around the world who come to join in the beautiful ceremony by creating a krathong, or banana-leaf lantern, to release on waterways throughout the country. The release of these floating lanterns represents getting rid of bad energy and cleansing yourself for the new year.
You've probably already researched Loy Krathong and seen the beautiful and fascinating pictures, but now you may be wondering:
Is Loy Krathong worth it?
Well, Loy Krathong is not only aesthetically beautiful with its thousands of flickering lanterns bobbing on waterways but is also culturally significant and offers visitors a chance to really dig into local values and religious traditions. Below you'll find all the reasons why travelers love Loy Krathong and also some reasons they don't and how to prevent bad experiences.

Why Everyone Should Experience Loy Krathong in Thailand
How do you know if Loy Krathong is the festival for you? Take a look at the following benefits of experiencing the festival in Thailand below. If they sound like a great time, then you'll probably love Loy Krathong.
1. Gain a greater understanding of Thai culture

One of the joys of Loy Krathong, is having the chance to really dive into Thai culture and learn about its religious beliefs and ancient rituals.
Part of the celebration is dedicated to appreciating water as a source of life-giving energy that has the power of spiritual cleansing. During the festival, millions of people gather at waterways and lakes in Thailand to pay respect to the water goddess, thank her for the rains, and apologize for any contamination of the water.
Along with being used as an offering of thanks to the water goddess, the floating lanterns are also used to cleanse the spirit by releasing the unhappiness and negative energies from the previous year. When you release your krathong under the full moon, you can also make a wish. Locals also use the holiday to wish for good fortune in the coming year—either for themselves, for a relationship, or for their families—through their personalized krathongs.
The celebrations of Loy Krathong also includes many other events that travelers can participate in to learn more about Thailand from parades and people dressed in traditional clothing to street food markets and beauty competitions.  
Recommended Itinerary
2. Witness the Mass Sky Lantern Release in Chiang Mai
If you choose to visit Chiang Mai for Loy Krathong, you can also experience the local festival of Yi Peng, also known as the Sky Lantern Festival. Yi Peng is another of Thailand's lantern festivals, but instead of releasing lanterns on the water during Yi Peng they are released into the night sky.

Because Chiang Mai celebrates both holidays within the same week the city can become crowded. But if you don't mind the busy streets, watching a mass release of the lanterns in Chiang Mai is an unforgettable experience. There are multiple events that offer mass lantern releases for Yi Peng.
Our favorite is the one at CAD Airsports Farm because you can't beat over 5000 illuminated flying lanterns being released at once.
Start planning your tailor-made tour now. Your 1:1 travel consultant will reply within 1 working day.
For a quick conversation, simply reach us via WhatsApp:

+8615807734776
Email:
contact@asiahighlights.com
3. See the Ancient Capital of Sukhothai at its Most Beautiful.

If you are interested in Thai history and ancient monuments, then Loy Krathong is a must-see in Sukhothai which was once its own kingdom and it is the birthplace of the festival.
While other cities celebrate the festival for one night, Sukhothai celebrates Loy Krathong for five days with many activities and events held in the enchanting Sukhothai Historical Park. Loy Krathong begins with locals and visitors offer dry food to monks in order to gain merit and ends on the fifth day with spiritual rituals and a light show to accompany the release of krathongs.
Because Sukhothai is where the festival began 800 years ago, this is the Loy Krathong experience at its most authentic and captivating.
Fly Your Sky Lantern for an Awesome Experience
4. Release your Negative Energy During This Ancient Ceremony.

The purpose of releasing krathongs is to symbolically release all of the misfortunes you have placed inside of your basket.
The common belief in Thailand is that a krathong holds all the bad luck and negative experiences you've over the year and carries them out to sea, giving you a fresh start for the next year. Krathongs typically contain candles, incense, flowers, and coins, but you can add personal items that represent specific memories to your krathong.
We recommend creating your own krathong to add more of yourself into the ritual. These baskets can be released after sunset with your loved ones and can be used to wish for good fortune in relationships and families as well.
5. Have an Unforgettable Experience with a Loved One

In the past, rules for single Thai men and women were quite strict and lovers did not have many opportunities to meet unless it was during a religious event. Because of this, Loy Krathong developed into a lovers' holiday, like Valentine's Day, where partners could spend time with each other.
Because Loy Krathong also provides a magical atmosphere with the thousands of lanterns twinkling on rivers and lakes, it's no wonder that couples still use the festivities to get closer to one another. Many couples choose to release a krathong together and it's also a popular time to propose. 
In Bangkok, we recommend taking a boat ride on the Chao Praya river where you will be surrounding with illuminated krathongs while eating a nice meal together and even release a krathong yourself. 
Thailand Group Tour
What Some Travelers Don't Like About Loy Krathong and How to Avoid a Bad Experience
One thing that some travelers don't like about Loy Krathong is the hotel celebrations that are made to feel authentic but aren't necessarily. During the festival, many hotels host their own celebrations for travelers using either swimming pools to release krathongs or helping guests launch their krathongs to the sea.
While celebrating at a hotel is convenient, it loses some authenticity. A quick fix to this problem is opting to go to a local celebration instead. Some great options include celebrating at one of Bangkok's many riverside temples, at a mass lantern release in Chiang Mai, or at the Sukhothai Historical Park in Sukhothai.
Some travelers may experience the opposite problem and feel that the more "authentic" Loy Krathong spaces are too crowded. To avoid this in Bangkok, travelers can ditch the riverside for luxury boat cruises on the Chao Praya River. The cruise will include dinner, releasing krathongs, and a firework show all from the comfort of a boat away from the crowds.
Chiang Mai mass lantern sky lantern releases can also be crowded events, although most organizers work hard to make sure there is enough space for everyone to relax and watch the events. During mass releases, the crowds work in your favor by making for thousands of illuminated lanterns in the sky. However, if you'd like to avoid the crowds at these events, you can watch releases from most areas of the city or even schedule a private release at your hotel.
Another aspect of the celebrations that can bother travelers is the environmental concerns for both Yi Peng and Loy Krathong. While it's easy to find pre-made krathongs sold at street vendors during the festival these baskets may contain materials like styrofoam, rubber, or plastic that are hazardous for the environment and marine life.
A way to solve this problem is to make your own krathong out of biodegradable materials. Traditional Thai krathongs are made from banana leaves and bark and decorated with flowers.
When celebrating Yi Peng, you can make sure that your sky lantern is made from rice paper and bamboo, also never release a sky lantern in areas that forbid it. Chiang Mai is one of the only cities that allows the release of sky lanterns, and only in designated safe locations. 
Recommended Itinerary
Experience Thailand with Asia Highlights
Asia Highlights welcomes the chance to help you design your perfect trip to Thailand. Whether that includes experiencing Loy Krathong, Yi Peng, another festival, or just some time relaxing on the beach. Check out some of our example itineraries below for inspiration!
Why Travel with Asia Highlights During the Pandemic
Tailor-made experience: All of your ideas/needs will be carefully considered to create your ideal trip.
Worry-free planning: Your 1:1 travel consultant in Asia will take all the uncertainty out of your planning, helping you navigate any travel restrictions. 
No-risk booking: 100% refund policy! (up to 14 days before departure)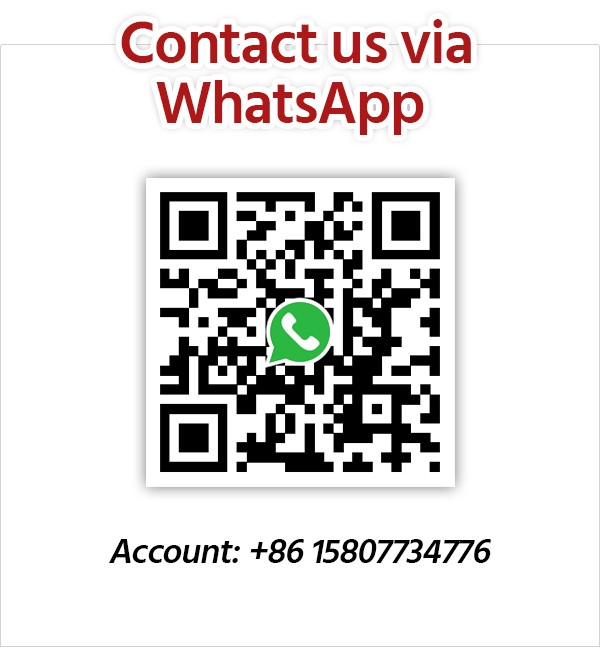 Get Inspired with Our Sample Itineraries
At Asia Highlights, we create your kind of journey — your dates, your destinations, at your pace. You can have any trip tailor made for your travel.
More Travel Ideas and Inspiration