Loy Krathong - Thailand's famous lantern festival is held on the full moon day in November each year. This year, Loy Krathong will fall on November 8th, so there is not long left to decide where you should celebrate. Two of the best places in Thailand to observe the local people releasing their lotus-shaped, candle-filled baskets down the river are Chiang Mai and Sukhothai in Northern Thailand. But which city is the best choice for you to visit?
This article will look at both places in detail to help you make the right decision.

Chiang Mai or Sukhothai for Loy Krathong: Summary
Both Chiang Mai and Sukhothai are incredible locations to experience Loy Krathong. Check out the information below to decide which one is best for you. If you"d like to experience both, you can arrange a tour to both cities plus Bangkok during the lantern festival to see not only the beauty of Yi Peng but the rich cultural history of Loy Krathong.
Choose Chiang Mai for Loy Krathong if:
You are interested in experiencing both Loy Krathong (the floating lantern festival) and Yi Peng (the sky lantern festival) in the same city.
You understand that Loy Krathong is the busiest time of year to visit Chiang Mai and don"t mind the crowds.
You are looking for a place that has plenty of other things to do like visiting elephant sanctuaries, hiking, and nightlife.
You want to experience a mass sky lantern release like those at CAD and Maejo University.
See detailed information about Celebrating Loy Krathong in Chiang Mai. 
Choose Sukhothai for Loy Krathong If:
You want a more traditional and cultural Loy Krathong experience with events and performances spanning a week.
You are interested in history and want to see the Loy Krathong celebration in the beautiful ruins of the Kingdom of Sukhothai.
You don"t mind missing the Yi Peng sky lantern festival and only want to see Loy Krathong.
You aren't"t as interested in nightlife and are more interested in exploring ancient monuments.
See detailed information about Celebrating Loy Krathong in Sukhothai. 
Choose Both if:
You want to travel to more than one city in just a few days.
You want to experience both the rich cultural side of Loy Krathong and the stunning views of Yi Peng in one trip.
In only 10 days, enjoy Thailand's Lantern Festival celebrations as well as plenty of beach relaxation and culture exploration:
What Our Customers Said
We had an amazing trip to Thailand

We had an amazing trip to Thailand with Asiahighlights. Every detail was perfectly organised and we always had an instant customer support service in case of any issues.

More

bugra t, Nov 2022

Great experience!

Bella was very helpful and responsive to all our questions. They handled all the arrangements very professionally and we had a wonderful time! We would definitely recommend and use them again!

More

Christie, Nov 2022

I contacted to Bella from Asia Highlights

I contacted to Bella from Asia Highlights that to buy tickets to Yi Peng Festival in Chiang Mai when i was in my country.She helped me very much.You can trust this agency, and i advice Bella as the best!!

More

Elena, Nov 2022

I had booked Chiang Mai Yi Peng Sky Lantern Festival

I had booked Chiang Mai Yi Peng Sky Lantern Festival with Asia Highlight Travel, my travel advisor was Bella Kiu, the experience was great, got my tickets , communication was seamless.

More

Siskazi Lindeni, Nov 2022

Thank you Iris Wang & Bella Liu

I thought "no hope" in getting the tickets to Yee Peng Festival organize by CAD. Fortunately, together with Bella Liu, I managed to secure all our tickets. No one left behind. This trip to Chiang Mai will be a memorable one.

More

Little Puppy, Nov 2022

Very accommodating and helpful

Bella was super helpful in getting my ticket to the Yi Peng festival exchanged and was very accommodating. Quick and easy transaction and received ticket within 24 hours. Good communication throughout the process.

More

Helen Powell, Nov 2022

Very accommodating and helpful

Asia Highlights as a whole is also very informative and contains helpful advice that has helped me plan my travels in Thailand.

More

Helen Powell, Nov 2022

You are in safe hands

Albee was an absolute pleasure to work with. She responded to my suggestions readily to find suitable alternatives for my 2 week trip to Thailand with my wife. She answered all my questions promptly and thoroughly.

More

RJ, Oct 2022
Celebrating Loy Krathong in Chiang Mai
What Events and Activities Does Chiang Mai Have for Loy Krathong?

The biggest advantage that Chiang Mai has over Sukhothai is that in Chiang Mai, there are two lantern festivals celebrated at the same time: Loy Krathong and Yi Peng.
Loy Krathong and Yi Peng will both take place from November 7th to 9th, 2022. Loy Krathong involves releasing a krathong, or floating lantern made from banana leaves, down the river.  Yi Peng is also known as the Sky Lantern Festival where thousands of flying lanterns are released into the night sky.
In the week leading up to the festivals, lanterns can be seen hanging all around the city but most notably at the famous Thae Pae Gate and Three Kings Monument. If you want to see the Loy Krathong celebrations, head to the Ping River or Narawat Bridge.

Alongside the floating light ceremonies, there are also parades, fireworks, and cultural performances involving the local Lanna people of Chiang Mai.
The best places to watch the Yi Peng Festival in 2022 are at the Chiang Mai CAD. Learn more about where to celebrate Loy Krathong and Yi Peng in Chiang Mai.
Advantages of Going to Chiang Mai for the Loy Krathong Festival
1. Two Festivals in One
One of the main advantages of heading to Chiang Mai for Loy Krathong is the fact that you can take in two festivals in the same week. Yi Ping festival is unique to Chiang Mai so if you want to observe the amazing lanterns lighting up the night sky, Chiang Mai is the place to go.
2. Easy Transport Options
Chiang Mai is one of Thailand's most visited cities and boasts an international and regional airport, with flights arriving and departing from all over Thailand and surrounding countries. This makes it a lot easier to get to Chiang Mai than Sukhothai, as you don't have to connect through Bangkok. If you are on a tight schedule or you plan to fly to another country after Loy Krathong, this is something to consider.
On top of the numerous flight options, you can also travel up to Chiang Mai from Bangkok on the new sleeper train. This is a perfect option for anyone who prefers not to fly. Rooms on the sleeper train include wifi, plug sockets, a washbasin, bench seats that convert into beds, a mirror and a 14 inch personal LCD touch screen displaying the route and satellite information in English.
3. More Things To Do in Chiang Mai
Chiang Mai is Thailand's 4th biggest but 2nd most visited city. This means that it is well primed for tourism. If you are planning to spend a few extra days after or before Loy Krathong/Yi Peng checking out the local sites, then Chiang Mai is the better option.
Here is a list of things you can also do in Chiang Mai after experiencing Loy Krathong.

(1) Spend time with the elephants at the Chiang Mai Elephant Sanctuary
Chiang Mai is leading the way in elephant welfare with a number of fantastic ethical elephant sanctuaries to visit. For nature lovers, Chiang Mai a must-visit destination.
(2) Attend a Thai Cooking Class
Northern Thailand is known for having some of the best local dishes in the kingdom so what better place to learn to cook the famous Lanna food than in Chiang Mai itself?
(3) Visit the Doi Inthanon, the tallest mountain in Thailand
Doi Inthanon is the tallest mountain in Thailand and is located in the Chom Thong District of Chiang Mai. The mountain grounds contain impressive waterfalls as well as the famous Royal Twin Pagodas. 
(4) More Nightlife Options
For those who enjoy heading out in the evenings, Chiang Mai is by far the better choice. There are various options in the city to keep you entertained from live shows to rooftop bars and nightclubs. There is a little something for everyone in Chiang Mai after dark. Learn more about top things to do in Chiang Mai.
Take advantage of the most competitive tour with an awesome sky-lantern-release experience and Chiang Mai highlights
Disadvantages of Choosing Chiang Mai over Sukhothai
1. It Can Get Busy
With Chiang Mai being such an important city for Thailand"s tourism industry, it can get very busy, especially during rush hour around the main moat. During the lantern festivals, there are a lot of people in Chiang Mai. If you don't like crowds or are looking for a more relaxing vacation, Sukhothai may be the better option.
However, if you want to meet other travelers and make new friends, then Chiang Mai is the best spot.
2. You Have To Travel To Make The Most of It
Chiang Mai is a large province and a lot of the lantern festival activities are located outside of the city, sometimes 1-2 hours drive from the main gate.
This means that if you want to make the most of your time there, you will have to travel by car or van. We feel that the amazing things you will see will justify the travel but it's something to bear in mind if you have limited time and prefer everything to be in one place.
Cost: Yi Peng mass lantern releases start from 122$ for the CAD Air Sports Farm entrance fee (pick-up, transportation included, dinner, 2 khom loi, and 1 krathong included).
Note: Tickets of several event spots in Chiang Mai often sell out rapidly since the Thai government only allows the issue of a limited number of seats every year.
Event ticket availability: Contact us for up to date availability
Celebrating Loy Krathong in Sukhothai 
What Events and Activities Does Sukhothai Have for the Loy Krathong Festival?

Loy Krathong in Sukhothai commences in the early evening after the sun goes down, leaving the daytime free for visitors to explore the incredibly beautiful Sukhothai Historical Park. You can take a tram tour around the park but in our opinion, the best way to explore the area is to hire a bicycle for the day and take a quiet ride around the ancient ruins and surrounding countryside.
This year in Sukhothai, for Loy Krathong, there will be a "Light and Sound" show also called the "Sukhothai Candle festival' performance every night for around a week in the stunning Mahathat Temple Courtyard. Over 300 professional actors will come together to create a magical experience in the heart of the ancient city.
On top of the Light and Sound festival, visitors will be able to enjoy numerous parades, a floating procession of large krathongs from 17 northern provinces, a Krathong design contest, the Miss Noppamas Beauty Contest, a Sukhothai arts and cultural performance, traditional fireworks, a night bazaar, and many more activities as well as the main event of releasing the krathongs at the stunning Wat Sa Si Pond.
Many hotels in Old Sukhothai provide bicycles for guests or you can hire one from just outside the entrance to the Historical Park. If you are in the Sukhothai for at least a few days, make sure to take the trip out to the quieter, but equally beautiful, Si Satchanalai Historical Park.
Make Thailand's Lantern Festival part of a unique proposal, honeymoon, or anniversary celebration
Advantages of Going to Sukhothai for Loy Krathong Festival
1. You will be celebrating in the birthplace of Loy Krathong

Loy Krathong Festival in Thailand
Although Loy Krathong festival is now celebrated throughout the whole of the country, the ritual originated in Sukhothai city during the ancient Sukothai Kingdom, which was the first capital of Thailand. This makes watching Loy Krathong in Sukhothai a magical experience, where you will feel like you've stepped back in time to centuries gone by. Learn more about the legend of Loy Krathong festival.
2. Amazing Scenery
There aren't many more spectacular sights in Thailand than the old Khmer temples that make up Sukhothai Historic Park. The fact that the park is the backdrop to the Loy Krathong festival makes celebrating here even more incredible. The floating of the krathongs at Wat Sa Si Pond is one of the most beautiful scenes you can observe in the whole of Thailand.
3. Slow-Paced Local Life
Sukhothai runs at an altogether slower pace than Chiang Mai. If you want to avoid the crowds and see local Thai village life, there aren"t too many better ways to do it than on a leisurely bike ride around Sukhothai's beautiful countryside.
4. All Attractions and Events are just in one park
The main advantage that Sukhothai has over Chiang Mai is that no matter if you are staying in the old town or 'new Sukhothai', they are only 12km away from each other. All the main attractions are centered around these two places, meaning you won't have to travel more than 20 minutes to reach either one.
Recommended Itinerary
Disadvantages of Choosing Sukhothai
1. There Isn't That Much To Do Outside Of The Parks
Apart from the Sukhothai Historical Park, a few markets, and local villages, there isn't as much to see in Sukhothai when compared with Chiang Mai. If you like a quieter vacation, this won't be a problem but if you want a more modern city with a wider range of activities, you may be better suited to Chiang Mai.
2. No Yi Peng Celebrations in Sukhothai
With Yi Peng festival being exclusive to Chiang Mai, travelers aren't able to enjoy the flying lantern festival if they choose Sukhothai over Chiang Mai.
3. Fewer Travel Options
Sukhothai has a lot fewer flight options per day than Chiang Mai and you will also have to transfer via Bangkok to get to the ancient city. If you are planning a trip to Bangkok, then this won't bother you but if you want to skip the capital, Chiang Mai is a better option.
4. Not Much Nightlife
Sukhothai isn't known for its booming nightlife. Aside from a few local bars, there isn't too much going on when the sun goes down, especially if you are staying in Sukhothai's old city. There are a few more options in the new city but still far less than in Chiang Mai.
Cost: 600/900/1200 baht per ticket depends on your seat type ; (around 20-40$)
Event ticket availability: Contact us to get a free quotation of 8-day tour for experience Lantern Festival at both Chiang Mai and Sukhothai or to secure a seat at Sukhothai light show.
Why Travel with Asia Highlights During the Pandemic
Tailor-made experience: All of your ideas/needs will be carefully considered to create your ideal trip.
Worry-free planning: Your 1:1 travel consultant in Asia will take all the uncertainty out of your planning, helping you navigate any travel restrictions. 
No-risk booking: 100% refund policy! (up to 14 days before departure)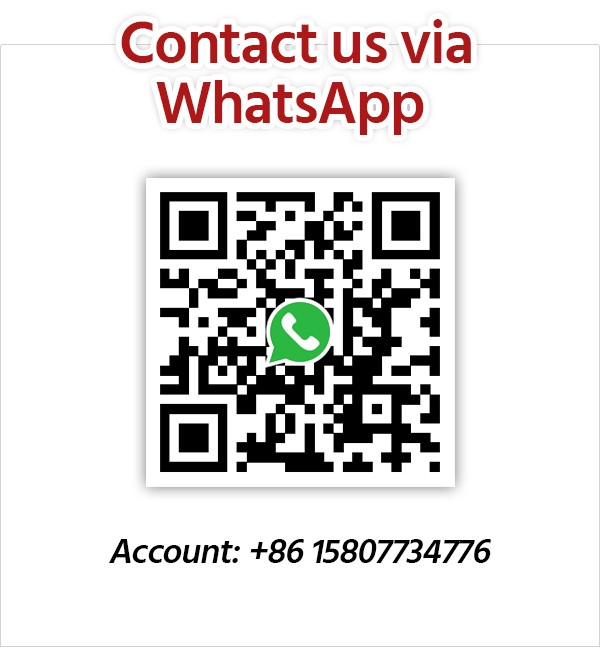 Get Inspired with Our Sample Itineraries
At Asia Highlights, we create your kind of journey — your dates, your destinations, at your pace. You can have any trip tailor made for your travel.
More Travel Ideas and Inspiration