The Lan Na kingdom ("kingdom of a million rice fields") ruled over northern Thailand from the 13th to the 18th century. The north of Thailand, different from the rest of the country, started to develop its culture long before the birth of Lan Na.
The Lan Na kingdom emerged as a strong power in the 15th century, fighting against the neighboring kingdom of Ayutthaya. During its long history, Lan Na knew a long period of prosperity around the 14th century, when most of the Chiang Mai religious monuments were built, and an equally long period of being dominated by Burma, one of the most powerful kingdoms during the 18th century.
Knowledge of the history of Lan Na will help to understand the great power that gave birth to the amazing cities of Chiang Mai and Chiang Rai, which attract many travelers in Thailand.
Quick Facts
The Lan Na kingdom ruled over the north of Thailand for about 5 centuries
Get to know more about the kingdom that shaped the north of the country
Learn the history of Chiang Mai, one of the most popular destinations in Thailand
The past glory of its neighbor Chiang Rai, with its temples and natural sightseei
13-Day Essence of Thailand Tour:
Recommended Itinerary
What Our Customers Said
We had an amazing trip to Thailand

We had an amazing trip to Thailand with Asiahighlights. Every detail was perfectly organised and we always had an instant customer support service in case of any issues.

More

bugra t, Nov 2022

Great experience!

Bella was very helpful and responsive to all our questions. They handled all the arrangements very professionally and we had a wonderful time! We would definitely recommend and use them again!

More

Christie, Nov 2022

I contacted to Bella from Asia Highlights

I contacted to Bella from Asia Highlights that to buy tickets to Yi Peng Festival in Chiang Mai when i was in my country.She helped me very much.You can trust this agency, and i advice Bella as the best!!

More

Elena, Nov 2022

I had booked Chiang Mai Yi Peng Sky Lantern Festival

I had booked Chiang Mai Yi Peng Sky Lantern Festival with Asia Highlight Travel, my travel advisor was Bella Kiu, the experience was great, got my tickets , communication was seamless.

More

Siskazi Lindeni, Nov 2022

Thank you Iris Wang & Bella Liu

I thought "no hope" in getting the tickets to Yee Peng Festival organize by CAD. Fortunately, together with Bella Liu, I managed to secure all our tickets. No one left behind. This trip to Chiang Mai will be a memorable one.

More

Little Puppy, Nov 2022

Very accommodating and helpful

Bella was super helpful in getting my ticket to the Yi Peng festival exchanged and was very accommodating. Quick and easy transaction and received ticket within 24 hours. Good communication throughout the process.

More

Helen Powell, Nov 2022

Very accommodating and helpful

Asia Highlights as a whole is also very informative and contains helpful advice that has helped me plan my travels in Thailand.

More

Helen Powell, Nov 2022

You are in safe hands

Albee was an absolute pleasure to work with. She responded to my suggestions readily to find suitable alternatives for my 2 week trip to Thailand with my wife. She answered all my questions promptly and thoroughly.

More

RJ, Oct 2022
Early history (13th century)
Magrai, the 25th king of Ngoenyang (today Chiang Saen), created a unified kingdom for all the mueangs (pre-modern principalities in Indochina) and made an alliance with the kingdom of Phayao.
In 1262, Magrai moved his capital to Chiang Rai, and then in 1281 he expanded southwards. In 1296, after moving his capital several times and facing heavy flooding, he finally settled in Chiang Mai, which became the capital of the kingdom.
Chiang Rai and Chiang Mai are nowadays two of the most popular attractions in Thailand. Chiang Rai is a small city with a relaxed atmosphere.
Among Chiang Rai's many attractions are the Night Bazaar, a night market in the center of the town, the perfect place to buy souvenirs and local products; Lion Hill, a Buddha cave perfect for hikers; and Wat Rong Khun, an unusual modern temple, entirely white, that opened to tourists in 1997.
Chiang Mai ("New City") is the largest city in northern Thailand. It is full of temples dating back to the Lan Na period, and is a popular destination among nature lovers, because of the nearby national parks of DoiInthanon and Pha Daeng.
The city is also famous for festivals like Yi Peng (or Loi Kratong), a light festival held in October/November, when thousands of lanterns are released into the night sky; and the three-day Chiang Mai Flower Festival held in February, when tropical flowers are blooming.
Prosperity (14th century)
Magrai died in 1311, and he was succeeded by his second son, Grama. After the death of Magrai, the royal family saw some internal struggles for succession and the capital was moved again and again, until Pha Yu, one of Magrai's grandchildren, finally restored the capital to Chiang Mai around 1350.
During subsequent years, Theravada Buddhism flourished, and the kingdom knew a period of peace under Saenmuengma. Borommaracha I tried to invade Lan Na but failed and Lan Na also faced invasions from Ming dynasty rulers in China.
Chiang Mai is full of religious monuments from this period. The city's most famous temple, Wat Phra That Doi Suthep, was built in 1383. The site hosts pagodas, statues, bells, and a museum. There is a model of the Emerald Buddha and a statue of Ganesh, a Hindu god.
The oldest temple in town is Wat Chiang Man, built in 1297. It hosts many different chapels and Buddha statues.
In 1297 Wat Umong was also built, against the mountain of Doi Suthep. The complex (15 acres) is famous for its tunnels and its large stupa (a typical Hindu hemispherical structure, containing relics).
In 1345, King Phayu began the construction of the Wat Phra Singh, hosting an important eponymous Buddha statue that, during Songkran, is carried around the streets of Chiang Mai in a religious procession, with thousands of spectators sprinkling water on it to receive a blessing.
7-Day Bangkok and Chiang Mai in Yi Peng Festival:
Recommended Itinerary
Reign of Tilokkarat (15th century)
Under Tilokkarat (1441-1487), the influence of the Lan Na Kingdom reached its peak. He seized the throne from his father in 1441, but his brother rebelled and asked for help from Borommaracha II, the king of Ayutthaya. Borommaracha sent troops to Lan Na in 1442, but he was defeated, and the rebellion came to an end. In 1456, Tilokkarat moved to attack the Kingdom of Payao.
Around 1450, Tilokkarat claimed Pitsanulok, beginning the war between Ayutthaya and Lan Na over the Kingdom of Sukhothai. The war ended in 1475, when Tilokkarat sued for peace.
During his reign, Tilokkarat built and restored many notable temples, as he was a strong patron of Theravada Buddhism. He enlarged Wat Chedi Luang, built in the 14th century, and now in the historic center of Chiang Mai.
In 1800, the city pillar of Chiang Mai was moved there. Every year in May, a festival is convened for about 8 days in honor of the city pillar.
Among the temples built by Tilokkarat are Wat Pa Daeng (1452), a center for forest-dwelling monks, where the parents of the king were cremated; and Wat Chen Yot (ca. 1450), a peaceful temple with seven spires representing the seven weeks Buddha spent in meditation after finding enlightenment. The temples incorporate influences from China, Laos, and India, an interesting combination of styles.
Decline (16th century)
With the death of Tilokkarat, the kingdom was unable to defend itself against powerful neighbors. Tilokkarat's grandson, Paya Kaew, tried and failed to conquer Ayutthaya, and it was invaded in 1513. In 1523, Lan Na also lost control over Kengtung State, and it became weaker and weaker.
Chiraprapha, Paya Kaew's granddaughter, became queen regent around 1545. The kingdoms of Ayutthaya and Burma decided to take advantage of Lan Na's difficulties. After a few invasions, Lan Na was forced to become a vassal state of Ayutthaya.
The queen abdicated, and her nephew, Chaiyasettha, took power as Setthathirath. After Setthathirath, Mekuti became king.
10-Day Thailand Honeymoon Tour:
Recommended Itinerary
Burmese Domination (16th-17th century)
Bayinnaung, the Burmese king, decided to invade Lan Na from the north, and in 1588 Mekuti surrendered. He had revolted during the Burmese-Siamese War (1563-64), but he was captured and sent to the Burmese capital.
A royal lady named Visuttidevi became the regent of Lan Na and after her death in 1579, the king was Nawrahta Minsaw, son of Bayinnaung.
When the Burmese king died, his kingdom knew a period of chaos, and Siam took the opportunity to revolt. Lan Na declared independence in 1596, and King Nawrahta Minsaw became a vassal of Naresuan, the king of Siam.
When Naresuan died, Siam's control over Lan Na ended. However, the Burmese came back and seized power, and Lan Na was governed by someone of Burmese descent for almost a century.
In 1727, due to high taxation, Chiang Mai revolted, and after a fierce war against the Burmese army, became independent – only to become dependent again in 1757. It revolted one last time in 1763, but failed.
Birth of the Chiang Mai Kingdom (18th century)
At the end of the 18th century, Burma was extremely powerful. It defeated Siam and China, and its commanders became arrogant and repressive. This behavior caused a rebellion in Lan Na, and the local governor of Chiang Mai became extremely unpopular.
In January 1775, a local chief of Chiang Mai, Kawila of Lampang, captured the city, and this ended the long period of Burmese domination. Kawila then became king of Lampang, and Praya Chaban, a Lan Na prince, became king of Chiang Mai.
Burma tried to regain Lan Na three times, but failed each time. Kawila conquered Chiang Saen and Luang Prabang, but failed to take some of Burma's states at the beginning of the 19th century. The Kingdom of Chiang Mai, subservient to the state of Siam, was then born.
The Asia Highlights Experience
Visit Thailand with Asia Highlights and get to know the amazing cities of Chiang Mai and Chiang Rai, witnesses to the past glory of the Lan Na kingdom. Our knowledgeable staff can craft for you an ideal itinerary, so you won't miss any of the wonderful attractions the north of Thailand has to offer.
Check out the following links and get to know more about our tours:
13-Day Essence of Thailand Tour
14-Day Myanmar and Thailand Essence Tour
15-Day Myanmar, Thailand and Bali Honeymoon
You might like to read
Why Travel with Asia Highlights During the Pandemic
Tailor-made experience: All of your ideas/needs will be carefully considered to create your ideal trip.
Worry-free planning: Your 1:1 travel consultant in Asia will take all the uncertainty out of your planning, helping you navigate any travel restrictions. 
No-risk booking: 100% refund policy! (up to 14 days before departure)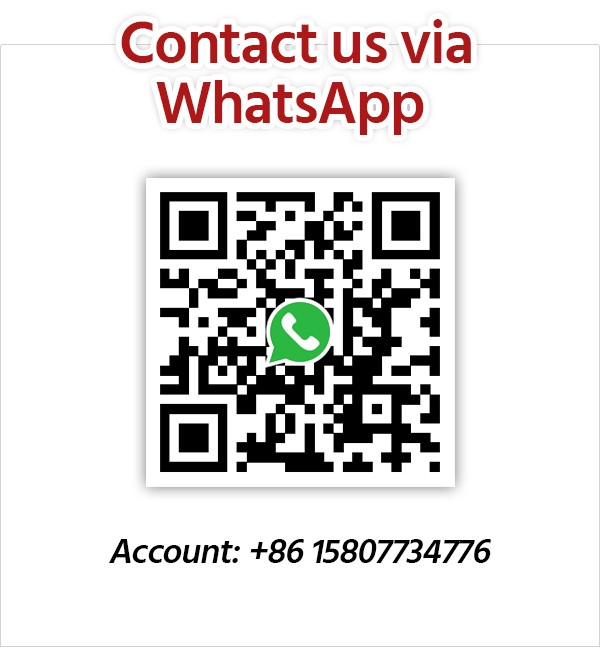 Get Inspired with Our Sample Itineraries
At Asia Highlights, we create your kind of journey — your dates, your destinations, at your pace. You can have any trip tailor made for your travel.
More Travel Ideas and Inspiration