Full of luxury resorts, beach parties, bars, markets, and temples, Koh Samui has just about everything you could want from a Thailand vacation.
If Koh Samui is a destination you would like to cross off your bucket list, this guide will give you some great advice on how to plan your Koh Samui trip, including how you can maximize your time whether visiting for 3, 4, or up to 7 days.
Things to Do in Koh Samui

Compared with Phuket and Krabi, Koh Samui is quieter and more elegant.
Koh Samui offers various ocean activities. Water sports include snorkeling, diving, island hopping, sea fishing, parasailing, wind surfing, motorboating, banana boating, kayaking, and more.
There are also some adventurous and cultural activities inland like Jungle Flight, Jungle ATV, an elephant sanctuary visit, temple tours, and more.
You can find some special things to do in Koh Samui, such as top-class spas and massages experiences, yoga classes, Muay Thai classes, Thai cooking classes, meditation classes, and there's more!
Interesting further reading:
How Many Days are Enough for Koh Samui?
At least 3 days
4 days is the most popular choice
5–7 days is ideal
At the bare minimum, you should be planning for at least 3 days in Koh Samui. You will be able to at least tick off the major attractions and activities. Four days gives you a bit more flexibility while 5–7 days allow for more time-consuming activities, such as island-hopping, or a more relaxed schedule.
3 Days in Koh Samui

Ang Thong National Marine Park
A 3-day itinerary requires you pick out some of the main attractions that you would like to see and sacrifice some others. 
Our suggestion for an itinerary is:
Day 1: Sightseeing (markets, temples)
Day 2: Ang Thong National Marine Park
Day 3: Beaches, spas
4 Days in Koh Samui

Koh Tao
Spending 4 days in Koh Samui gives you a little bit of legroom with regard to seeing all the sites and generally enjoying what the fabulous island has to offer. In fact, this is the average length of stay among visitors to Koh Samui.
Here is our suggestion for a 4-day itinerary:
Day 1: Sightseeing (beaches, markets, temples)
Day 2: A day tour to Koh Tao with snorkeling
Day 3: A day tour to Ang Thong Marine Park with kayaking
Day 4: Relax in a resort with spa, yoga, or massage experience
You can customize your trip with us! We will create a trip for you based on your interests, group size, budget, and other requirements.
5–7 Days in Koh Samui
Four days is probably enough to cram in all of the major attractions, but if you don't want to feel rushed when visiting Koh Samui and want to spend a bit more time relaxing, you can stay for a few days more.
If you are staying for 5–7 days, this is the itinerary that we suggest:
Day 1: Arrival + night markets
Day 2: A day tour to Koh Tao with snorkeling
Day 3: A day tour to Ang Thong Marine Park with kayaking
Days 4–6: Free exploration (beaches, temples, spas/massages, shopping, waterfalls, etc.)
Recommended Itinerary
Where to Stay in Koh Samui?

Koh Samui's Beach Map
Koh Samui's hotels are most concentrated in the three beach areas: around Cha Weng, Bophut, and Maenam beaches.
Cha Weng Beach is the most recommended area to stay — it's Koh Samui's most lively and famous beach. It has excellent infrastructure, convenient amenities, and plenty of activities.
If you want to find a quieter beach to stay at, you can consider Bophut Beach and Maenam Beach.
Bophut Beach has a peaceful vibe. You can go swimming, try exciting water sports, or just spend an afternoon on the beach enjoying the sea breeze.  
Maenam Beach is where you can find Koh Samui's traditional locals and rural lifestyle areas. Water sports include sailing and swimming. Sunrises there are stunning.
>>>A Guide to the Beaches in Ko Samui
Best Times to Visit Koh Samui
Although Koh Samui is a year-round destination, the best times to visit Koh Samui weather-wise are from December to February. The weather is not-so-hot and mostly sunny, which is very suitable for sightseeing and water sports.
Another best time to visit Koh Samui is from July to September. Thailand's west coast (e.g. Phuket) suffers from monsoon storms during that period, while the east coast, where Koh Samui is located, is far less affected. Thus, Koh Samui is preferred by beachgoers for traveling in those months.
See more on Best Times to Visit Koh Samui & Its Rainy Season.
An In-Depth Experience of Southeast Asia at an Easy Pace
How Much Will It Cost in Koh Samui?

Beach Front Meals
Compared with other islands in Thailand, Koh Samui is relatively expensive.
Aside from flights and accommodation, you will probably need about:
3,000 baht / $90 per day in the shoulder season
5,000 baht / $150 per day in the peak season
Koh Samui offers great service and experiences that can match its costs for value.
You can find many high-end beachfront resorts, awesome beaches, top-class yoga and spa experiences, and high-quality restaurants in Koh Samui.
Taxi is the main way to travel on the island, which raises Koh Samui's costs.
While you could probably get away with spending less than we have suggested above, if you want to make the most of your Koh Samui vacation, that is how much we suggest you budget for.
See more on How Much Does a Thailand Trip Cost?
Recommended Itinerary
Some Things to Bear in Mind
1. October and November are Koh Samui's rainiest months. If you travel around that period, you'll have much less chance to enjoy water activities.
2. Sun protection is important. Pack sunscreen and a hat. You'll find these things are several times more expensive in Koh Samui.
3. Mototaxis can be dangerous. You will see many motorbikes on the side of roads waiting for passengers. Though they are cheap, they drive very fast and there may be safety problems.
Popular Koh Samui Tours
We can create an ideal Koh Samui trip for you based on your group size, time, budget, interests, preferences, and other requirements.
Or you may want to use one of our popular itineraries as a starting point: 
Why Travel with Asia Highlights During the Pandemic
Tailor-made experience: All of your ideas/needs will be carefully considered to create your ideal trip.
Worry-free planning: Your 1:1 travel consultant in Asia will take all the uncertainty out of your planning, helping you navigate any travel restrictions. 
No-risk booking: 100% refund policy! (up to 14 days before departure)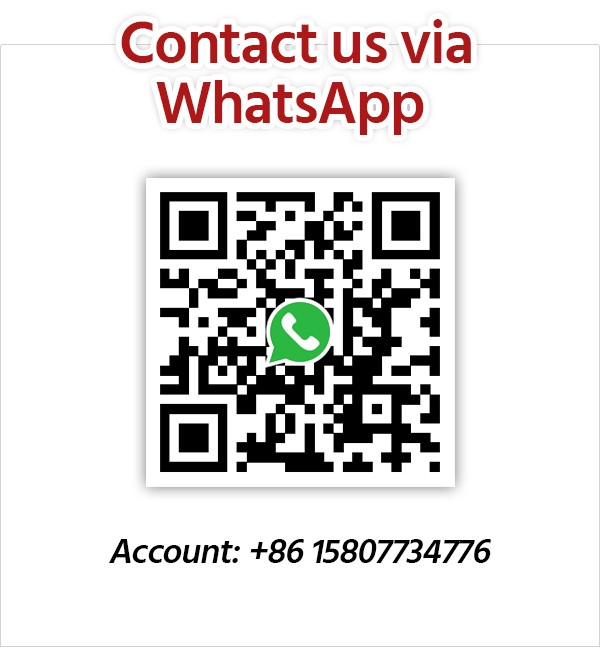 Get Inspired with Our Sample Itineraries
At Asia Highlights, we create your kind of journey — your dates, your destinations, at your pace. You can have any trip tailor made for your travel.
More Travel Ideas and Inspiration