The Similan Islands, the famous world-class diving site, is located in the Andaman Sea, off the west coast of Thailand, near Phuket. This island group is protected as Similan Islands National Park to maintain its original tropical beauty.
Similan is Malay, meaning 'nine', which refers to the original nine islands making up the Similan Island group. Later, two more islands joined Similan Islands National Park. Now, the following 11 islands make up the Similan Islands, offering ultimate natural beauty and diving experiences to their visitors.
Island 1: Ko Huyong (for turtle breeding)
Island 2: Ko Payang (for turtle breeding)
Island 3: Ko Payan (for turtle breeding)
Island 4: Ko Miang (the Visitor Center location)
Island 5: Ko Ha (diving nearby permitted; no landing on the island)
Island 6: Ko Payu (diving nearby permitted; no landing on the island)
Island 7: Ko Hin Pousar (diving nearby permitted; no landing on the island)
Island 8: Ko Similan (biggest island, can be visited)
Island 9: Ko Ba-ngu (diving nearby permitted; no landing on the island)
Island 10: Ko Bon (diving nearby permitted; no landing on the island)
Island 11: Ko Tachai (diving nearby permitted; no landing on the island)

What Our Customers Said
We had an amazing trip to Thailand

We had an amazing trip to Thailand with Asiahighlights. Every detail was perfectly organised and we always had an instant customer support service in case of any issues.

More

bugra t, Nov 2022

Great experience!

Bella was very helpful and responsive to all our questions. They handled all the arrangements very professionally and we had a wonderful time! We would definitely recommend and use them again!

More

Christie, Nov 2022

I contacted to Bella from Asia Highlights

I contacted to Bella from Asia Highlights that to buy tickets to Yi Peng Festival in Chiang Mai when i was in my country.She helped me very much.You can trust this agency, and i advice Bella as the best!!

More

Elena, Nov 2022

I had booked Chiang Mai Yi Peng Sky Lantern Festival

I had booked Chiang Mai Yi Peng Sky Lantern Festival with Asia Highlight Travel, my travel advisor was Bella Kiu, the experience was great, got my tickets , communication was seamless.

More

Siskazi Lindeni, Nov 2022

Thank you Iris Wang & Bella Liu

I thought "no hope" in getting the tickets to Yee Peng Festival organize by CAD. Fortunately, together with Bella Liu, I managed to secure all our tickets. No one left behind. This trip to Chiang Mai will be a memorable one.

More

Little Puppy, Nov 2022

Very accommodating and helpful

Bella was super helpful in getting my ticket to the Yi Peng festival exchanged and was very accommodating. Quick and easy transaction and received ticket within 24 hours. Good communication throughout the process.

More

Helen Powell, Nov 2022

Very accommodating and helpful

Asia Highlights as a whole is also very informative and contains helpful advice that has helped me plan my travels in Thailand.

More

Helen Powell, Nov 2022

You are in safe hands

Albee was an absolute pleasure to work with. She responded to my suggestions readily to find suitable alternatives for my 2 week trip to Thailand with my wife. She answered all my questions promptly and thoroughly.

More

RJ, Oct 2022
What Are the Similan Islands Famous For?
With crystal sea, white beaches, a variety of precious marine life, and stunning underwater landscapes, the Similan Islands attract a large number of tourists every year, especially diving enthusiasts.  
A Diving Paradise

A sea turtle seen during a dive in Simian Islands
Regarded as one of world's top ten diving sites, the Similan Islands offer excellent diving conditions.
The water is blue and clear, with good underwater visibility of up to 30 meters (100 feet). Under the water, huge granite boulders balance, one on top of another, creating spectacular arches and steep slopes covered with numerous gorgeous, soft, coral reefs.
The crystal-clear blue water is filled with a great profusion of marine life. Spotting turtles, various clownfish, batfish, bluefin trevally, tuna, and other tropical fish is not a problem. If you are lucky enough, some rare fish like harmless leopard sharks and manta rays are a diver's treat.
Unspoiled Beauty

The Similan Islands were designated a national park in 1982 and the Thai government continues to make efforts to maintain and protect these pristine islands.
You will be impressed by their charm of rough, rocky coastlines and white sandy beaches under bright blue skies. Piles of rocks, some of them as big as houses, lie on the shore. Dense tropical forests grow freely, surrounded by incredible waters.
To protect the underwater creatures, at each diving site there are fixed buoys set up by the Thai Navy for diving boats. Other ships are not allowed to anchor.  
What to Do
Diving and snorkeling are absolutely the main activities at the Similan Islands. Besides, you can also land on some islands for sightseeing and taking photos.
Diving and Snorkeling

Scuba diving at the Similian Islands requires an intermediate diving certificate. Ordinary visitors may only swim or snorkel. Each snorkeling spot is 5–10 meters (16–33 feet) deep, and you can clearly see the yellow and blue fish and beautiful coral below.
There are over 20 diving sites around the Similan Islands. East of Eden (near Ko Hin Pousar), Turtle Rock and Elephant Head (near Ko Similan), Christmas Point (near Ko Ba-ngu), Ko Bon, Ko Tachai are the best places for diving or snorkeling.
Visit Sailing Boat Rock

Sailing Boat Rock
Sailing Boat Rock on Island 8 (Koh Similan, the largest island in the group) is the landmark of the Similan Islands. You can get wide-angle views of it from the beach, or you can land on the island and hike up the mountain to get a 360-degree view from the highest point of the island.  
Best Times to Visit the Similan Islands
The best times to visit the Similan Islands are from December to March, when there is less rain, but they are only open from November to April. In order to protect eco systems on the Similan Islands, the Thai government closes the islands to tourists from May to October during the monsoon season.
Tours to the Similan Islands: Day Trip or Stay Overnight

Day trips to the Similan Islands or staying overnight (on a liveaboard boat) are both feasible.
Spending a night near the Similan Islands is not a must-do. For most visitors, we suggest a day trip. It is enough to experience the fun of snorkeling and take in the island views during daylight hours.
If you are a diving enthusiast or want to join a diving class, you may consider the liveaboard option.
The Similan Islands are not open to independent travelers. The only way to visit is to join an approved travel group. Most travel groups depart from Phuket or Khao Lak.
You can book a trip to the Similan Islands by asking at the front desk of your Phuket area hotel, at a travel agency, or on the Internet.
Accommodation near the Similan Islands
Now visitors are not allowed to live on the islands. The original accommodation of tents and bungalows on the Similan Islands has been closed.  
The only way to stay overnight there is on liveaboard boats. This is popular among diving enthusiasts. Some diving outfits offer boat accommodation and meals while taking you to different Similan Island dive sites.
How to Get There

Boats to the Similan Islands usually depart from Phuket or Khao Lak. As only registered (diving) trip providers are allowed to the Similan Islands, the most convenient way is to book a trip with hotel transfers. The island tour company will pick you up at your hotel and take you to their departing pier, returning you to your hotel after the trip.
From Phuket to the Similan Islands
Boats from Chalong or Patong (closer to the islands) bring you to the Similan Islands within 2–4 hours, depending on which island you visit. Koh Tachai (the furthest one) takes up to four hours and Koh Similan only two or three. It is possible to book a day trip from Phuket to the Similan Islands.
From Khao Lak to the Similan Islands

Khao Lak Beach
Boats from Khao Lak to Phuket depart from Tab Lamu Port. It takes about 3 hours to get there on a slow boat and about 70 minutes on a speedboat. A Similan Islands day trip from Khao Lak is very feasible.
From Bangkok to the Similan Islands
If you are travelling from Bangkok to the Similan Islands, the fastest way is flying to Phuket and taking a boat from there to the Islands.
The most economical way is by bus and boat. You can take a night bus to Khao Lak, and then catch a boat from there to the Similan Islands. However, this will take at least 12 hours.
Travel Tips
Only islands 4 and 8 permit land visits. Visitors are not allowed to wear shoes on the islands!
To protect its eco systems, nothing on the islands can be taken away, like shells, stones, sand, etc.
Mobile reception is limited on the islands.
Meal options are limited on the islands. There is the only one restaurant at the Visitor Center located on Island 4 (Ko Miang). If you join a day trip, we suggest packing some sandwiches, drinks, etc.
Recommended Phuket Tours 
All our tours can be customized. We can create an ideal Thailand trip for you based on your group size, time, budget, interests, preferences, and other requirements. Contact us.
Why Travel with Asia Highlights During the Pandemic
Tailor-made experience: All of your ideas/needs will be carefully considered to create your ideal trip.
Worry-free planning: Your 1:1 travel consultant in Asia will take all the uncertainty out of your planning, helping you navigate any travel restrictions. 
No-risk booking: 100% refund policy! (up to 14 days before departure)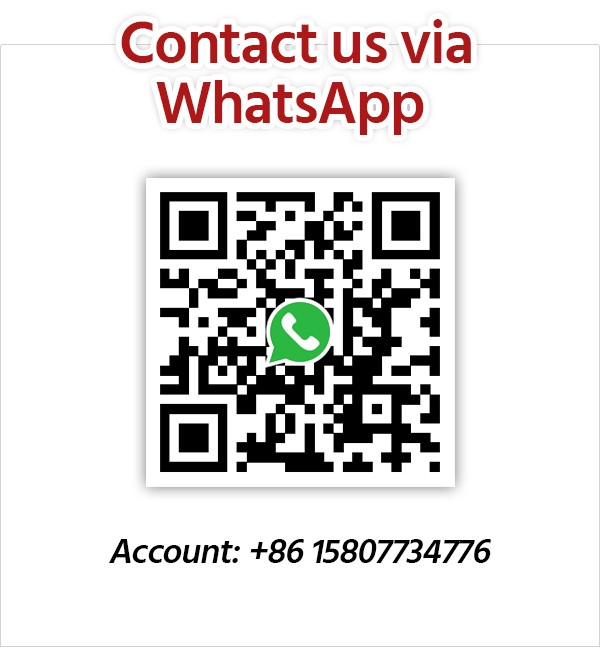 Get Inspired with Our Sample Itineraries
At Asia Highlights, we create your kind of journey — your dates, your destinations, at your pace. You can have any trip tailor made for your travel.
More Travel Ideas and Inspiration