Patong Beach is Phuket's most bustling and popular beach. This 3-kilometer (2-mile) beach is lined with abundant restaurants, cafés, bars, and hotels. Patong Beach is also known for its nightlife, with various bars, clubs, and cabaret shows.
6 Top Things to Do in Patong Beach
From the plenteous water activities hosted from the beach to the night markets and party hours in the bars at night, Patong Beach won't let you down.
1. Enjoy All Kinds of Water Sports

Patong Beach has plenty of water activities. Parasailing and jet skiing are the most popular activities. Enthusiastic operators will scout for customers on the beach and ask if you want a go.  
Other activities include swimming, banana boats, wakeboarding, kayaking, and windsurfing.
For snorkeling, you can go to the northern part of Patong Beach where there are less people and better underwater scenery.
2. Sunbathe

You will find sun loungers placed on some areas of the beach. These loungers need to be paid for. You can also choose to lay down your own mat or towel anywhere along the beach to enjoy the sunshine.
Stalls selling a wide variety of food, drinks, snacks, and ice cream to accompany your sunbathing are easy to find under the palm trees along the beachside.
3. Discover Phuket's Nightlife in Bangla Road

Bangla Road is a synonym for nightlife for night owls in the know. The ultimate joy there speeds up as the sun sets. The street is packed with exciting music, partying boys and girls, street shows, and dazzling lights.
Both sides of the street are lined with pubs, clubs, discos, go-go bars, and strip clubs, witnessing numerous crazy Patong nights.
4. Watch Shows and Thai Boxing
Patong's nights are also filled with exciting shows:
Simon Cabaret is the most famous ladyboy cabaret show in Phuket, located by Patong Beach.
The boxing hall on Sai Nam Yen Street near Bangla Road offers a feast of Muay Thai.
5. Shop at Shopping Malls and Markets

For shopaholics, Patong Beach also won't let you down. There are two large shopping malls near Patong Beach:
Central Patong: A new high-end shopping mall has big promotions every year (June to July; mid-December to January).
Jungceylon: Closer to Patong Beach, the biggest shopping mall in Patong That's Siam, on the ground floor, sells a variety of Thai arts and crafts.
Besides shopping malls, Phuket's markets are worthy of a visit. Various Thai traditional snacks and crafts are the major offerings.
Banzaan Fresh Market hosts a collection of almost every Thai street food: mango glutinous rice, coconut ice cream, barbecue, seafood...
Malin Plaza features a lot of amazing Thai food and also sells T-shirts, jeans, beachwear, handbags, bags, spa products, mobile phone accessories, trinkets, and souvenirs.
OTOP Patong Night Market is dominated by electronics, accessories, clothing, footwear, and delicious food.
>>>Top 20 Lively Night Markets in Phuket
6. Experience Thai Massage & Spa

How can you visit Thailand without experiencing a Thai massage? You will feel your full body stretched and get an ultimate relaxation experience after a massage/spa. Most of Phuket's best massage and spa centers are located in the Patong Beach area.
Let's Relax Spa: Best for premium treatment
So Thai Spa: Best for couples
In Balance Spa: Best for families with kids
Ryn Spa — Best for a luxury experience
>>>The Top 10 Massages and Spas in Phuket 2022 (First-Timers' Guide)
Beaches near Patong Beach
There is a cape at the southern point of Patong beach, which brings out some secluded small sandy bays: Paradise Beach, Freedom Beach, and Tri Trang Beach. These places are more suitable for simple swimming, paddling, or sunbathing while enjoying incredibly soft white sand and clear blue waters.
Hotels in Patong Beach
Staying in Patong Beach is the top choice for most first-timers due to its popularity and convenience. Patong Beach offers a wide choice of accommodations from Luxury resorts to economic hotels. Here are some recommendations:
5-star: Phuket Marriott Resort & Spa, Merlin Beach (best for families), Burasari Resort (best for the senior generation), Amari Phuket (a one-minute walk to the beach)
4-star: Patong Merlin Hotel (best for couples, good location), Holiday Inn Express Phuket Patong Beach Central
3-star: Lokal Phuket
>>>Where to Stay in Phuket: 10 Best Areas to Stay In 
Recommended Itinerary
How to Get to Patong Beach?
From Phuket Airport to Patong Beach: 46 km (29 miles), 1 hour's drive by taxi
From Phuket Town to Patong Beach: 15 km (9 miles), half an hour's drive by taxi
Is Patong Beach for You?
Although Patong Beach is the most popular beach in Phuket, it may not be suitable for you.
Patong Beach is the earliest developed area for tourism in Phuket, so it has the soundest facilities and offers the most convenience for tourists. That is to say, on the other hand, Patong Beach is more commercialized.
If you like plenty of entertainment, then Patong Beach should probably be your first choice.
However, too many people make Patong Beach's quality inferior to that of other Phuket beaches. If you are looking for a beach with more natural scenery and a quieter vibe, Patong Beach may not be suitable for you. You can consider Kata Beach or Khao Lak Beach. For more, see 16 Best Beaches in Phuket.
Beach Holidays in Phuket
All our tours can be customized. We can create an ideal Thailand trip for you based on your group size, time, budget, interests, preferences, and other requirements. Contact us.
Why Travel with Asia Highlights During the Pandemic
Tailor-made experience: All of your ideas/needs will be carefully considered to create your ideal trip.
Worry-free planning: Your 1:1 travel consultant in Asia will take all the uncertainty out of your planning, helping you navigate any travel restrictions. 
No-risk booking: 100% refund policy! (up to 14 days before departure)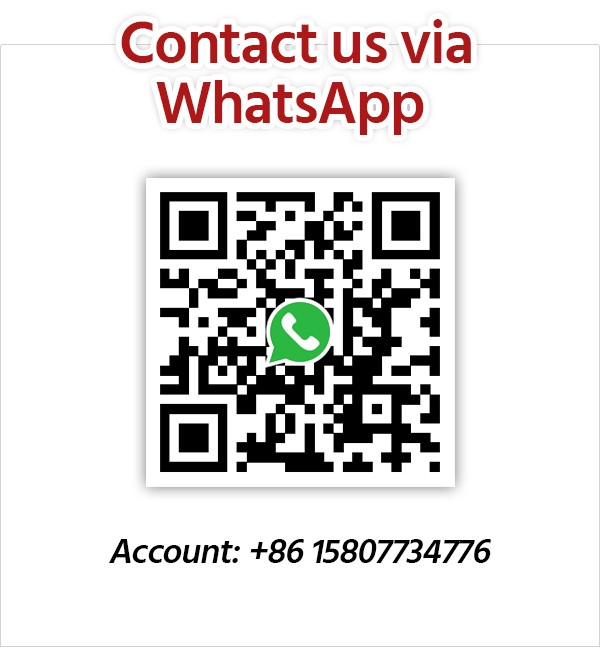 Get Inspired with Our Sample Itineraries
At Asia Highlights, we create your kind of journey — your dates, your destinations, at your pace. You can have any trip tailor made for your travel.
More Travel Ideas and Inspiration