Although there are many fun activities to enjoy in Phuket, Thai massages are up there at the top of every list.  For those who want to experience Thailand's massage culture in Phuket, especially first-timers, you may want to find out what you can expect and where you can get the best massage experience. This article will give you the answers.  
What to Expect from Your First Massage in Phuket
In Phuket, there are mainly three kinds of massage: foot massage, Thai traditional massage, and Thai spa.
Foot Massage — a Simple Taste
Time: 30 minutes – 1 hour
Price: from 200 THB (~6 USD)

Foot massage in Phuket is one of the most common styles. If you just want to have a simple taste of a massage with no other requirements, a foot massage is a convenient choice.
Before the massage, you won't need to prepare anything special. You are usually asked to lie on a recliner. Your feet will be cleaned first. The masseuse will then moisturize your feet with lotion or essential oils, wrap one foot up in a towel and go to work on the other.
You can easily find a foot massage shop in the downtown, in a market, in a pedestrian street, on the beach, and even in a shopping mall.
Thai Traditional Massage — Uniquely Thai
Time: 1–2 hours
Price: from 300 THB (~9 USD)

This is probably the one you want to know about the most, as it is generally recognized as the most Thai-style option.  
Before the massage, you need to change into the clothes prepared for you. Showering is not necessary. You will need to soak your feet before the massage.
The massage therapist will be using his/her body to manipulate yours into various yoga poses. No oils or lotions are used; you will just be put into different positions on the mat. This could be when face down, lying on your back, or even on your side.
You may feel pain in the process, especially if you are doing it for the first time. Many massage therapists will often ask if you are okay with the pressure, so please be honest with your response. They will continue in a gentler manner if needed. >>>Everything You Want to Know about the Thai Massage
Thai Spa — Ultimate Relaxation
Time: 1–3 hours
Price: from 400 THB (~12 USD)

Thai spa is more gentle than Thai massage. In general, you need to make an appointment in advance to choose the spa package you want to experience and the start time.  
Before the spa, you will clean your feet (a shower would be better), change into the disposable underpants prepared for you, and put on a bath towel.
The bath towel will be removed during the spa. Spa therapists will use essential oil along with music, warm ambient lighting, and fragrances to massage your body. The whole process is relaxing, enjoyable, and comfortable.
Other Massage Styles in Phuket
Phuket has some interesting or special massages like fish spa. People sit with their feet in a fish tank. The small fish eat dead skin and suck out grease and bacteria that remain in the pores of the skin.  
Maybe you've heard of Phuket's sex massage. If you are wondering and want to explore, have a thorough understanding of it online first.
Recommended Itinerary
Tips on Finding a Quality Massage Center in Phuket
1. Pay attention to the center's location. You are bound to enjoy better service at a spa located in a modern resort or on a main street than in one located on a back alley.
2. A good standard massage center will provide uniforms for its staff. Also, massage therapists doubling as cleaners is a red flag. It is important to note whether the massage therapists are professional masseurs/masseuses or just regular workers working double shifts.

3. Take a look at their interior décor. The quality of décor is almost always proportional to the quality of service.
4. Also, you want to be sure of the availability of private rooms and showers.
5. Consider the prices of their packages, and also note that the cheapest spa isn't the best spa (and the most expensive spa may not be much better than a mid-range one).
10 Best Massages and Spas in Patong Phuket
Phuket has some of the best massage and spa centers in Thailand, and most of Phuket's best are located in the Patong Beach area. The following Patong centers cover many services including foot massage, Thai traditional massage, and Thai spas.
1. Let's Relax Spa: Best for Premium Treatment
Price range: US$25–260
Opening hours: 11am to 11pm daily
Website: www.letsrelaxspa.com
The Let's Relax Spa has successfully built a reputation as one of Phuket's premier massage and spa brands. They operate multiple spas in the city.
Each of its spa locations offers similar menus consisting of a wide range of massage and spa treatments administered by skillful massage therapists. Reasonably priced and professional, a treatment session at Let's Relax Spa will register among the highpoints of your visit.
2. Sweet Lemongrass Massage: Best Value for Money
Price range: US$25–69
Opening hours: 11am to 10pm daily
Although they are a relatively small spa brand, they have consistently delivered high-quality treatments ranging from 2-hour natural oil massages and facial combos to 4-hour body scrubs.
Clients of Sweet Lemongrass Massage are more often than not left wondering how they provide such quality services at such affordable prices. Owing to their growing popularity among tourists, they have commissioned the opening of an additional massage parlor.
A 2-Week Vacation including Peaceful Vietnam and Colorful Thailand
3. Orientala Spa: Best for Mid-Range Spenders
Price range: US$17–120
Opening hours: 10am to 12pm every day
Website: www.orientalaspa.com
True to their promise, Orientala Spa provides spa treatment and massages that relax the mind and revitalize the body. They provide affordable massage sessions lasting 1 hour and above.
Their prime offering is a combination of a body scrub, Thai massage, aromatherapy massage, and foot massage that costs no more than US$74.92 — a reasonable deal considering how much these services cost at other spas.
4. Mulberry Massage: Best for Thai Massage
Price range: US$16–49
Opening hours: 11am to 11pm every day
Mulberry Massage offers massages, body treatments, mani-pedis, and beauty treatments, all at reasonable prices. The professionalism of their staff is constantly remarked on by their clients and they have gained a reputation as one of the best spas in Phuket. They are also well-known for being one of the best places to get a traditional Thai massage.
5. Spa Burasari Phuket: Best for Comfort
Price range: US$26–135
Opening hours: 9am to 11pm every day
Website: www.spa.burasari.com
This uniquely serene, luxurious spa is located in the 5-star Burasari Hotel and promises as much comfort as you can pay for. Apart from the traditional body scrub, waxing, and therapies, they also offer signature treatments like the Burasari purification ritual, alternative healing therapies, and milk baths.
6. So Thai Spa: Best for Couples
Price range: US$24–215
Opening hours: 9am to 10pm every day
Website: www.sothaispa.com/phuket
So Thai Spa in Phuket promises total relaxation for the body and mind.  Their sessions range from 1-hour aromatherapy and Thai massages to their 4-hour luxury package.
They offer special packages for couples which include private rooms. You might want to check it out if you're looking to enjoy a memorable and relaxing massage with your significant other.
7. Breeze Spa: Best Natural Scenery
Price range: US$42–165
Opening hours: 11am to 8pm daily
Website: www.breeze-spa.com/amari-phuket/
This spa is located in the deluxe wing of the Amari Phuket. Nestled in the hills, it offers a unique view of the ocean. With a non-smoking and mobile-device-free zone surrounded by lush greenery; the tranquility of this spa is second to none.
Breeze Spa offers a range of services between 30 minutes and 2½ hours in length.
8. In Balance Spa: Best for Families with Kids
Price range: US$27–183
Opening hours: 10am to 7pm every day
Website:www.novotelphuketvintagepark.com/in-balance/
In Balance Spa by Novotel Phuket Vintage Park is a 10-minute walk from Patong Beach. It offers a variety of spa treatments including Thai massage, Thai spa, as well as their Thai Herbal Facial and more.
If you travel with kids, In Balance offers a special "My Mommy and Me" session. You and your kids will enjoy the relaxed feeling of having a massage in the same room for 30 minutes.
9. Ryn Spa — Best for a Luxury Experience
Price range: US$45–336
Opening hours: 9am to 10pm every day
Website: grandmercurephuketpatong.com/activities/ryn-spa/
Ryn Spa is located in the Grand Mercure Phuket Patong Resort & Villas, one of Phuket's best five-star hotels.
Whether you're looking for a simple relaxation, an in-depth treatment, or a professional traditional Thai massage, you'll find a suitable package there.
10. Healthland Massage Patong — Local Thai Vibe
Opening hours: 11am to 11pm every day
Website: www.healthlandmassage.com
This shop specializes in traditional Thai massage including traditional Thai massage, foot reflexology massage, neck and shoulder massage, and more.
Besides massages, there are also some beauty services, such as nail treatment and hair braiding.
A Southeast Asia Overview for a Shorter Vacation
Massages and Spas in Phuket Town and the Other Beach Areas
If you want to go somewhere outside Patong for your massage, here are some of the best massages and spas in Phuket Town, Bang Tao Beach, Kamala Beach, Karon Beach, Cape Panwa, and Nai Yang Beach.
Sansabai Massage & Spa: Thai Massage (Phuket Town)
Opening hours: 10:30am to 9:30pm every day
Website: www.facebook.com/sansabaimassage.phukettown/
Sansabai Massage & Spa is located close to Junceylon Department Store. It has a friendly atmosphere and a great massage experience, offering Thai massage, foot massage, aroma therapy, and nail art.
Oasis Spa: Best Immersive Experience (Bang Tao and Kamala Beaches)
Price range: US$43–185
Opening hours: 10am to 8:30pm every day
Website: www.oasisspa.net
Oasis spas in Phuket are just some of the brand's many salons scattered across Thailand. They all have the same menu, boasting a wide range of options including special options like Ayurveda, Sabai Stone, and Magical Four Hands. The Oasis Spa experience has been consistently described by reviewers as one of pure bliss.
Amatara Spa: Best Ocean View (Cape Panwa)
Price range: US$58–290
Opening hours: 10am to 8pm daily
Website: www.amataraphuket.com  
Amatara Wellness Resort is located on the cliffs, with an unimpeded view of the Andaman Sea. It provides a rich bouquet of options including Turkish baths. The crown jewel of their operations is their latest offering — The Thai Hamman — which is an exclusive blend of Turkish and Moroccan bathing techniques. Their other excellent Thai spa treatments include exfoliation, massage, and sauna.
Coqoon Spa: Best for Luxury (Nai Yang Beach)
Price range: US$72–445
Opening hours: 8am – 8pm every day
Website: www.theslatephuket.com/coqoon-spa
This spa, located at the Slate Resort, gives you much more than your money's worth. It has a 5-star rating and isn't cheap, but a session at Coqoon Spa is an enchanting experience you won't soon forget.
Their signature offerings are the Rebirth and Awakening massages. They feature professional therapists using age-proven techniques that are tailored to rejuvenate your body and leave you feeling pleasantly awakened. They also offer traditional Thai treatments, massages, facials, and exfoliation.
Recommended Phuket Tours
All our tours can be customized. We can create an ideal Thailand trip for you based on your group size, time, budget, interests, preferences, and other requirements. Contact us.
Why Travel with Asia Highlights During the Pandemic
Tailor-made experience: All of your ideas/needs will be carefully considered to create your ideal trip.
Worry-free planning: Your 1:1 travel consultant in Asia will take all the uncertainty out of your planning, helping you navigate any travel restrictions. 
No-risk booking: 100% refund policy! (up to 14 days before departure)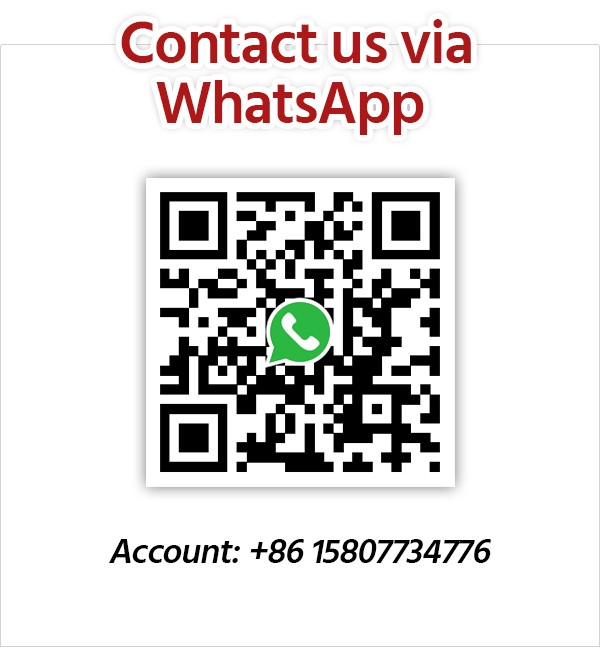 Get Inspired with Our Sample Itineraries
At Asia Highlights, we create your kind of journey — your dates, your destinations, at your pace. You can have any trip tailor made for your travel.
More Travel Ideas and Inspiration