Phuket, Thailand's biggest island, is among the world's finest beach destinations, with fine white sands, palm trees, glittering sea, and lively towns. Which of Phuket's many beaches is right for you? Read on to find out the answer.  
Beaches in Phuket: Quick Facts
The three main beaches in Phuket are Patong Beach, Kata Beach, and Karon Beach.
The best beaches for families are Karon Beach, Kata Beach, Bang Tao Beach, Surin Beach, Kamala Beach, and Nai Thon Beach.
The best beaches for couples/honeymooners are Karon Beach, Kamala Beach, Bang Tao Beach, Kata Noi Beach, Mai Khao Beach, and Nai Harn Beach.
The best beaches for swimming are the Karon, Kata, Nai Harn, Hai Thon, Freedom, and Banana beaches.
The best beaches for snorkeling are the Kata, Yanui, Freedom, and Banana beaches.
The best beaches for tranquility (few crowds) are Mai Khao, Khao Lak, Nai Harn, Nai Yang, and Banana beaches.

1. Patong Beach (Best for Families)

Features: most popular beach; rich in activities; abundant accommodation options
Crowding: ★★★★★ (the middle part is most crowded)
Patong Beach is the heart of Phuket where most first-time visitors to Thailand choose to stay.
The original success and popularity of Patong Beach revolve around two of its features: its rich variety of beach activities (parasailing, sunbathing, banana boats, windsurfing, yachts...) and its nightlife. It is also convenient for shopping and eating. Both adults and kids have things to do.
However, one of the downsides of the popularity is that it is quite commercialized, and the quality of the water and sand is not so good.
2. Karon Beach (Best for Families and Couples)

Features: popular, but less crowded; soft sand; plenty of activities; a surfing spot, easy to book hotels
Crowding: ★★★
Karon is probably the most family-friendly part of Phuket. It has a very long beach with plenty of activities, a great choice of family resorts, nice restaurants, and a modest nightlife.
The major activities at Karon Beach are swimming and sunbathing. In the evening, it's nice to take a walk on the beach and enjoy the sunset. On the other side of the beach, there is an art community with studios and galleries.
The monsoon season (May to October) can produce rougher waves in Karon, so if you see red warning flags, you should not enter the water due to dangerous rip tides.
3. Kata Beach (Best for Families, Couples, Swimming, Snorkeling)

Features: popular among tourists; palm-lined beach; white sand; easy to book hotels
Crowding: ★★★
Kata, along with Patong and Karon, makes up the three main beaches of Phuket. Kata Beach is a pleasant bay, just a few minutes south of Karon Beach.
It entices and charms many visitors with its white sands and clear waters. This beach is very popular with families on vacation, because you can find great restaurants, lively but not raucous nightlife, and varied accommodation options — all close to the beach.
You can do lots of things, from sunbathing or swimming to adrenaline sports like surfing, snorkeling, and kayaking.
It's also a great place to watch the sunset in Phuket. Many of the pictures on Phuket postcards were taken there.  
4. Bangtao Beach (Best for Families and Honeymooners)

Features: many luxury resorts, many activities, clear water
Crowding: ★★★
Bangtao has probably the most five-star hotels of anywhere in Phuket, especially in the Laguna complex. From luxurious villas to expansive resorts, it's the absolute lap of luxury. Each resort and villa has its own private beach, which is only accessible to its guests. This is excellent for couples on honeymoon and for families with children.
Bangtao Beach offers horse-riding lessons and rides for the whole family. You can also play golf and mini-golf and go wakeboarding. Sunbathing and swimming are always good options, and so is relaxing at a beach club.
5. Surin Beach (Best for Families and Surfing)

Features: luxury resorts, among Phuket's most beautiful beaches
Crowding: ★★★
Surin beach is a millionaire's haven, but also a beautiful beach to visit. This place is simply amazing, with a vast selection of huge millionaire villas and five-star resorts. It is known to be a celebrity hot spot. The properties, set on the hillside overlooking the Andaman Sea, are some of Phuket's finest.
Sulin Beach is close to the Indian Ocean. The waves crashing against its cliffs have a long fetch, making it perfect for skilled surfers.  
Surin Beach has the second oldest golf course in Thailand. It is also one of the best places to enjoy Phuket's sunsets. The peaceful and relaxing atmosphere make it ideal for leisurely holidays.
6. Khao Lak Beach (Best for Quietness)

Features: new, suitable for walking and relaxing
Crowding: ★★
Khao Lak is a relatively new beach destination, in an area that previously had virtually no local population or nearby villages and towns. It's a relatively quiet beach resort area for Thailand, ideal for those who want some peace and quiet, but not suitable for those who need entertainment and activity at night. Swimming and sunbathing in a peaceful place are the top things to do there.
7. Kamala Beach (Best for Couples and Families)

Features: less commercialized, beautiful sunsets, scenic spots nearby, cost-effective hotels
Crowding: ★★★
Kamala beach is Phuket's only pristine beach, where you can see fishermen casting. There's nothing better than lying on a hammock facing the vibrant sea and emptying yourself of stress. Enjoying the sunset while eating at a beach-side restaurant is a romantic or dreamy attraction.  
The south side of the beach is good for snorkeling. To the east is the famous Fanta Sea, known as the Disney of Thailand.
8. Kata Noi Beach (Best for Couples/Honeymooners)

Features: beautiful sunsets, beach bars, many activities
Crowding: ★★★
Clear water, fine sand, and a good atmosphere make Kata Noi Beach ideal, especially if you want to find a beach that doesn't have many people. The northern end of the beach is a popular spot for surfing. The southern end is best for snorkeling. Fun activities like banana boating, parasailing, and jet skiing will keep you from getting bored.
You will find beachfront resorts offering stunning sunset views and panoramic views of the bay.
9. Mai Khao Beach (Best for Couples/Honeymooners)
Features: turtles you can see, excellent for photos, many attractions nearby
Crowding: ★★
What makes Mai Khai special is the unique spectacle of turtle egg laying — an arribada ('arrival') of sea turtles come to burrow and lay their eggs from November to March each year.  
Every year on April 13, the day of hatching baby turtles heading for the sea attracts a huge crowd of tourists.  
Surfing is also an exciting activity on Mai Khao Beach. There are many other attractions near the beach like Sirinat National Park, Splash Jungle Water Park, Turtle Village, and Wat Mai Khao (a Buddhist temple).
10. Nai Yang Beach (Best for Quietness)
Features: near Phuket Airport, beautiful sunsets
Crowding: ★★
Naiyan Beach is part of a national park and is a turtle sanctuary. There are few tourists on the beach. Most of them are groups of young Thais playing on the beach, or families taking advantage of the cool evening to have a picnic on the beach or take a walk at sunset.  
Due to the long coast, you can see magnificent sunsets. Sometimes aircraft crossing the sky decorate the sunset scenes.  
11. Nai Harn Beach (Best for Couples and Swimming)

Promthep Cape
Features: great sunsets, soft sandy beaches
Crowding: ★★
The southernmost part of Phuket is Nai Harn Beach. Soft sand and smooth waves make it suitable for all kinds of water activities.
To the east is the Promthep Cape, where you can immerse yourself in Phuket's most stunning sunset views.
12. Rawai Beach (Best for Eating)
Features: seafood, good for fishing
Crowding: ★★
Also at the southernmost tip of Phuket, near the Phuket fishing port, it is rich in seafood and cheap.
But because there are many coral-clad rocks in the sea, it is not suitable for swimming, so there are fewer tourists.    
Resorts and hotels can be found on the beach which have a peaceful environment. It is suitable for people who like to relax. Coral Island is nearby.  
13. Nai Thon Beach (Best for Families and Swimming)

Features: primitive, secluded, crystal-clear water
Crowding: ★★★  
Nai Thon is a great spot to enjoy a quiet swim due to its non-development. Great food stalls with street food, fruits, and shakes can be found on the beach road.
The shallow sea with tame waves makes it suitable for children. Kids can play in the shallows and build sand castles on the beach. There is a lot of space in the shade of the palm trees, which is ideal for relaxation.
During the rainy season from May to October, however, it can be blowy with big waves.
14. Freedom Beach (Best for Swimming and Snorkeling)
Features: secluded beaches, clear water with a lot of fish
Crowding: ★★★
Freedom Beach is just a few minutes away from Patong Beach, but almost undisturbed by the bustle of beachgoers.
It is hidden by hills covered by a thick jungle and only accessible by long-tail boat.
The water is amazingly blue and green with a lot of fish. If you are looking for a quiet beach and clear water to have fun in, it is right for you. The northern side of the beach is the best place to go for sunbathing.
15. Yanui Beach (Best for Snorkeling)

Features: very clean water, lots of fish to see, good for quiet water "sports"
Crowding: ★★★
Yanui is a small but beautiful beach nestled between Rawai and Nai Han beach. The clear water is perfect to snorkel or scuba dive or kayak in. There are lots of fish to see there. There are also some shady spots to lay down and relax in. Plenty of shells on the soft beach could be your (kids') collector's items.
16. Banana Beach (Best for Snorkeling and Swimming)
Features: little-known, beautiful, and secluded beach
Crowding: ★★
Banana Beach is situated between Bang Tao Beach and Nai Thon Beach. It is not big in size, but quiet with cool looking rocks. Swimming in its clear blue shallow water is pleasant enjoyed by its few visitors. You can relax in the shade of large trees and enjoy peaceful moments.
Beach Holidays in Phuket
Arranging your holiday to Phuket can be confusing and can lead to problems. Book your next trip with us and let us handle the hassle, so that you can focus on what matters most. Please contact us if you have any questions.
You might like to read
How to Get in and around Phuket
Why Travel with Asia Highlights During the Pandemic
Tailor-made experience: All of your ideas/needs will be carefully considered to create your ideal trip.
Worry-free planning: Your 1:1 travel consultant in Asia will take all the uncertainty out of your planning, helping you navigate any travel restrictions. 
No-risk booking: 100% refund policy! (up to 14 days before departure)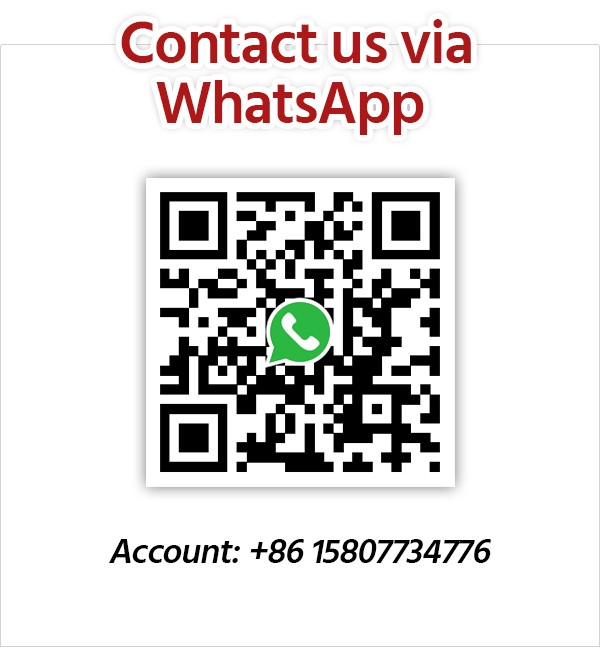 Get Inspired with Our Sample Itineraries
At Asia Highlights, we create your kind of journey — your dates, your destinations, at your pace. You can have any trip tailor made for your travel.
More Travel Ideas and Inspiration