The Phi Phi Islands are located 740 km south of Bangkok between the large island of Phuket and the Straits of Malacca in Thailand's Andaman Sea.
The islands are officially part of Krabi Province, and you can access Phi Phi easily from either Phuket or Krabi. Koh Phi Phi is a small island and easy to navigate on foot, by boat or by bicycle.
In this article, we will detail your options for transportation so that you know how to get in and around the Phi Phi islands.
Get to Phi Phi Island by Boat — the Only Way

Getting to Phi Phi Islands is pretty straightforward. The distance from the islands is around 46km from Phuket and around the same distance from Krabi.
To get to Phi Phi, you have two options; taking a ferry or a speedboat. The ferry is the most popular choice by far for tourists to reach the Phi Phi islands.
Ferry to Phi Phi
A ferry ride takes two hours from Phuket and around 90 minutes from Krabi. To get good seats in the high season, we advise you to arrive well in advance. In low season, arriving half an hour before departure is usually fine.
Ferries are the comfortable option if you get seasick.
The ferry has air-conditioned rooms and a small shop selling food, snacks, and cold beers and soft drinks. You could spend a little more on a VIP ticket, which gets you a more comfortable air-conditioned spot on the middle-deck.
The ferries can get extremely crowded during high season, which is something to consider when making your choice.
 Ferry Schedule to Phi Phi
 From
To
Departure
Arrival
Phuket
Koh Phi Phi
 8:30am
 10:30am
 9am
 11am
 1:45pm
 3:45pm
 3pm
 4:45pm
Koh Phi Phi
Phuket
 9am
 10:45am
 10am
 1pm
11am
1pm
2:30pm
4pm
3pm
5pm
Krabi
Koh Phi Phi
 9:30am
 11:30am
9:45am
11:30am
Koh Phi Phi
Krabi
 3:30pm
 5:45pm
3:30pm
6pm
Recommended Itinerary
Speedboat to Phi Phi
The speedboat is more expensive than the ferry, but you do save a lot of time as the journey only takes around 45 minutes to an hour.
If you are travelling in a large group, splitting the cost of a private speedboat can represent excellent value. With a private boat, you can also get dropped straight to your chosen hotel, which will save you even more time.
 Speedboat Schedule to Phi Phi
 From
To
Departure
Arrival
Phuket
Koh Phi Phi
 8:30am
 9:30am
 9am
 10am
 9:30am
 12:30pm
 12:30pm
 1:20pm
 1:30pm
 2:30pm
Koh Phi Phi
Phuket
 8:20am
 10am
 8:30am
 9:30am
9am
10am
10:30am
12pm
11am
12pm
1:30pm
2:30pm
2pm
3pm
3pm
4pm
Krabi
Koh Phi Phi
 9:15am
 10:15am
10am
10:50am
11:40am
12:30am
Koh Phi Phi
Krabi
 1pm
 2pm
2pm
2:50pm
3pm
3:45pm
Phuket to Phi Phi Islands
The main departure/arrival port in Phuket is called Rassada, located near Phuket Town, at the far south of the island. It is a 1-hour journey by private transfer or taxi from the airport in Phuket.
Once you arrive at the pier, you can take a ferry or speedboat to Phi Phi Islands.  >>>How to Get to Phi Phi Island from Phuket?
Recommended Itinerary
Krabi to Phi Phi Islands
You can take a ferry or speedboat to Phi Phi Islands from many Krabi's many piers, like Nopparat Thara Pier and Railay East. The journey from Krabi airport to the docks takes around half an hour by private transfer or taxi.
Departing from Krabi does save time as Krabi is closer to Phi Phi Islands and the ferry port in Krabi is closer to the airport than the ferry terminal in Phuket is.
Further reading: How to Get in and around Krabi.
Bangkok to Phi Phi Islands

If you are travelling from Bangkok, you need to get to one of the piers mentioned above - either at Phuket or Krabi to catch the ferry or speedboat to Phi Phi.
The recommended way to get to Phuket or Krabi is to fly. The jouney takes about 1½ hours. There are no trains to Phuket or Krabi, and a bus or minivan from Bangkok takes around 12 hours to reach either city.
After arriving at the airport, you can take a taxi or a local bus to get to the ferry terminal. 
The Best Southeast Asia Tour for First-timers
Koh Samui to Phi Phi Islands
Given the fact that The Phi Phi islands are located in the Andaman Sea, on the opposite coast from the Gulf of Thailand, a combined trip is required.
You need to get to Phuket or Krabi from Koh Samui first then catch a ferry/speedboat there to Koh Phi Phi.
Flying to Phuket/Krabi is the quickest and most comfortable. Bangkok Airways are the only airline that flies directly between Koh Samui and Phuket/Krabi, and this is by far the most convenient way of reaching Phi Phi.
But if you don't want to fly, you can choose overland travel and boat combo to get to Phi Phi. It takes about 8-10 hours.
How to Get around Phi Phi Island
By Boat

Longtail Boats
One of the best ways to get around Phi Phi is to rent a traditional longtail boat with a driver. The cost is around 3000 baht, and you can comfortably fit up to 8 people on the boat.
Not only can you explore different parts of the island, but you'll get the chance to visit places like Bamboo Island, Monkey Bay, Mosquito Island, and Maya Bay, with excellent snorkelling opportunities along the way.
There are also longtail 'taxi' boats that will take you anywhere on the island for a fee. However, if you plan on making a few trips, and you are in a group, private boat rental can actually end up being the cheaper option.
Walking
Although Koh Phi Phi is a large-ish island, the inhabited parts are not. Walking is a great way to see a lot of the island. You can stroll around the main town to do some shopping and grab a bite to eat and at one of the many restaurants and bars in the town.
By Kayak
One of the most popular (and cheapest) ways to get around Koh Phi Phi is on a kayak. Most of the resorts on the island are happy to organise a trip for you.
It's a great way to explore the island at your own pace, and you get the opportunity to get into all the little nooks and crannies like small caves that the boats can't get to.
By Bicycle
Bicycles are not very common on Phi Phi Island, but they can be found. You can hire bikes at a few of the hotels and resorts in the main town.
You are limited to where you can ride in Phi Phi as there aren't a lot of suitable roads on the island, but cycling can be a great way of getting from your hotel to the town and main beach at Tonsai Bay.
Plan Your Holiday with Asia Highlights
Why not let us take the hassle out of your next holiday and help you plan your trip to Phi Phi. We can put together your dream trip, giving you a tailor-made itinerary to suit your interests. Please feel free to contact us  if you have any questions. We're here to help.
Why Travel with Asia Highlights During the Pandemic
Tailor-made experience: All of your ideas/needs will be carefully considered to create your ideal trip.
Worry-free planning: Your 1:1 travel consultant in Asia will take all the uncertainty out of your planning, helping you navigate any travel restrictions. 
No-risk booking: 100% refund policy! (up to 14 days before departure)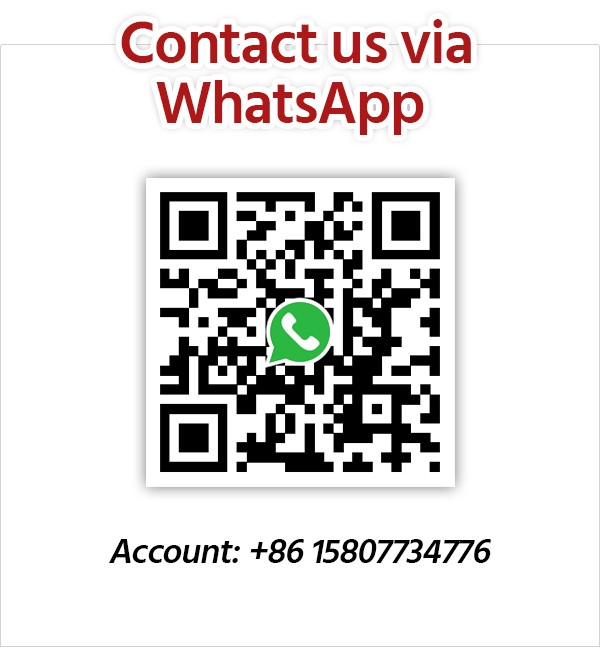 Get Inspired with Our Sample Itineraries
At Asia Highlights, we create your kind of journey — your dates, your destinations, at your pace. You can have any trip tailor made for your travel.
More Travel Ideas and Inspiration