An important concept in many countries in Asia is 'face'. It is similar to 'reputation', having to do with the way other people perceive us, our actions, and our lives. Leading a good life, doing good deeds, respecting elders, institutions, and guests, are all extremely important for 'saving face'.
Losing face is a disgrace that everyone wishes to avoid. Thai etiquette is built upon the concept of face. Thai follow such etiquette in order to show respect to other people. As travelers, all our mistakes will be forgiven, but learning how to behave is still a good way of honoring the country that is hosting us.
Daily life etiquette
When you travel in Thailand, you will have the chance to interact with locals on a daily basis, and knowing how to behave in public is really important. Even if Thailand is a distant country with a different lifestyle and culture, its etiquette is easy to learn and understand. Common sense will often suffice.
Greetings
The Thai greeting is called wai. People greet each other pressing the palms of their hands together as if they were praying, and bowing slightly.
To show even more respect, people usually put their hands up higher, and bow less. The word spoken with the gesture is sawatdi (followed by kha when addressed to females, khrap for males).
You should return a wai as a sign of respect. Usually, an elder will wait for a younger person to greet first, and then will return the wai.
Body parts
Most of the following customs are common in many Southeast Asian countries. For example, pointing at someone with your finger is considered extremely rude, a huge don't. Thai usually point with their chin.
You should also avoid pointing your feet at someone. Feet are considered dirty and impure. Putting them on a chair is considered rude. When you sit down, you should tuck your feet under your legs, or at least sit in a way that hides the bottom of your feet.
The feet are the dirtiest part of the body, but the head is its purest part. Never touch someone's head (or hair), and don't ever put your feet above someone else's head.
Public behaviour
Showing strong emotion in public is not much approved (as in other Asian countries). You should always try to keep your cool. Gaining others' respect is fundamental, and if you can stay calm even when things go wrong, you will be respected for doing so.
When you hand something to someone, don't toss it. Take your time to walk towards them, look at them and hand them your object with both hands, to show your respect.
The King of Thailand is revered by his subjects, and every act of lese majeste is considered extremely serious. Do not disrespect the king (even on Thai currency), and do not disrespect the flag. You can be arrested for such disrespect.
Visiting someone
As already mentioned, feet are considered the dirtiest part of our bodies, so before entering a house, it is mandatory to take off your shoes (as you would when entering a temple). When entering the house, do not step on the threshold. Thai believe that will bring bad luck to the whole family.
It is good to bring a small gift (flowers, fruit, etc) when visiting. If your host offers something to eat or drink, accept it, even if it's just a small amount.
What Our Customers Said
We had an amazing trip to Thailand

We had an amazing trip to Thailand with Asiahighlights. Every detail was perfectly organised and we always had an instant customer support service in case of any issues.

More

bugra t, Nov 2022

Great experience!

Bella was very helpful and responsive to all our questions. They handled all the arrangements very professionally and we had a wonderful time! We would definitely recommend and use them again!

More

Christie, Nov 2022

I contacted to Bella from Asia Highlights

I contacted to Bella from Asia Highlights that to buy tickets to Yi Peng Festival in Chiang Mai when i was in my country.She helped me very much.You can trust this agency, and i advice Bella as the best!!

More

Elena, Nov 2022

I had booked Chiang Mai Yi Peng Sky Lantern Festival

I had booked Chiang Mai Yi Peng Sky Lantern Festival with Asia Highlight Travel, my travel advisor was Bella Kiu, the experience was great, got my tickets , communication was seamless.

More

Siskazi Lindeni, Nov 2022

Thank you Iris Wang & Bella Liu

I thought "no hope" in getting the tickets to Yee Peng Festival organize by CAD. Fortunately, together with Bella Liu, I managed to secure all our tickets. No one left behind. This trip to Chiang Mai will be a memorable one.

More

Little Puppy, Nov 2022

Very accommodating and helpful

Bella was super helpful in getting my ticket to the Yi Peng festival exchanged and was very accommodating. Quick and easy transaction and received ticket within 24 hours. Good communication throughout the process.

More

Helen Powell, Nov 2022

Very accommodating and helpful

Asia Highlights as a whole is also very informative and contains helpful advice that has helped me plan my travels in Thailand.

More

Helen Powell, Nov 2022

You are in safe hands

Albee was an absolute pleasure to work with. She responded to my suggestions readily to find suitable alternatives for my 2 week trip to Thailand with my wife. She answered all my questions promptly and thoroughly.

More

RJ, Oct 2022
Temple etiquette
Temples are sacred places, and we should behave accordingly, as if inside a church.
Visiting temples
General rules are:
Turn off your phone;
Take off your shoes (and hats or sunglasses);
Dress in a modest way that doesn't show too much skin;
Do not eat or smoke.
The two main areas of the temple are the ordination hall (bot) and the prayer hall (viharn). The ordination hall is usually reserved for monks, while visitors go to the prayer hall, where the Buddha images are.
When visiting smaller and quieter temples, be sure to enter only the rooms where you are permitted: look for signs in English, donation boxes, and other people besides monks.
For women, it is strictly forbidden to touch a monk. If touched by a woman (even accidentally), a monk will have to endure a lengthy process of purification.
Buddha images
The most sacred areas of the temple are those with Buddha images. Remove your shoes before entering these areas. It is forbidden to touch any sacred object, or to point at Buddha images (especially with your feet). You can sit in front the images for as long as you like.
Something you must avoid at all costs is posing for a picture in front of the Buddha. Taking photos of the Buddha, however, is permissible.
Table manners
If breaking etiquette in the general run of our daily lives can sometimes be overlooked, bad table manners are often difficult to ignore. We eat meals with others, sharing the same table and the same joyful experience.
Respecting table manners is a way to assure a pleasant experience for everyone and to show respect to our tablemates.
6-Day Bangkok and Chiang Mai Highlights Tour:
Recommended Itinerary
Dinner etiquette
Meals are shared, and the host usually orders for everyone. All dishes will be served at the same time on the center of the table. Your tablemates will serve themselves, putting the food in their own bowls/plates along with plain rice. It is rude to take any food you are not going to finish.
Chopsticks are not really used. Thai people use a fork and spoon. Hold the spoon with your right hand, and the fork with your left.
Use your fork to push food onto your spoon, and do not put the fork directly in your mouth. The fork should be used only to eat food like chunks of fruit. There will be no knives on the table; if you need to cut something, use the side of your spoon.
If there is sticky rice (typically with northern dishes from the Isaan region), it should be eaten with your fingers. You will see Thai people picking a small amount of rice and rolling it into a small ball to dip into sauce. To do this, use your right hand. You should try to avoid using your left hand throughout the meal.
Respect your hosts
Before starting the meal, wait for your host or the eldest person sitting at the table. Once they have been served and started eating, you can start as well.
When it is time to pay, follow the same rule: usually, the most senior person at the table (or the host) is expected to pay. Don't argue over the bill and don't try to cover some of the expenses. Tips are uncommon, but always appreciated.
Further reading: Thailand Dining Etiquette - Eat like a Thai Local
The Asia Highlights Experience
Learning about other countries' etiquette can be fascinating, but nothing tops first-hand experience. Our guide will help you learn and practice the etiquette when visiting, and will explain the customs to give you a deeper understanding of the country's culture.
13-Day Essence of Thailand Tour
14-Day Myanmar and Thailand Essence Tour
15-Day Myanmar, Thailand and Bali Honeymoon
You might like to read
Everything You Need to Know about Thai Buddhism
Why Travel with Asia Highlights During the Pandemic
Tailor-made experience: All of your ideas/needs will be carefully considered to create your ideal trip.
Worry-free planning: Your 1:1 travel consultant in Asia will take all the uncertainty out of your planning, helping you navigate any travel restrictions. 
No-risk booking: 100% refund policy! (up to 14 days before departure)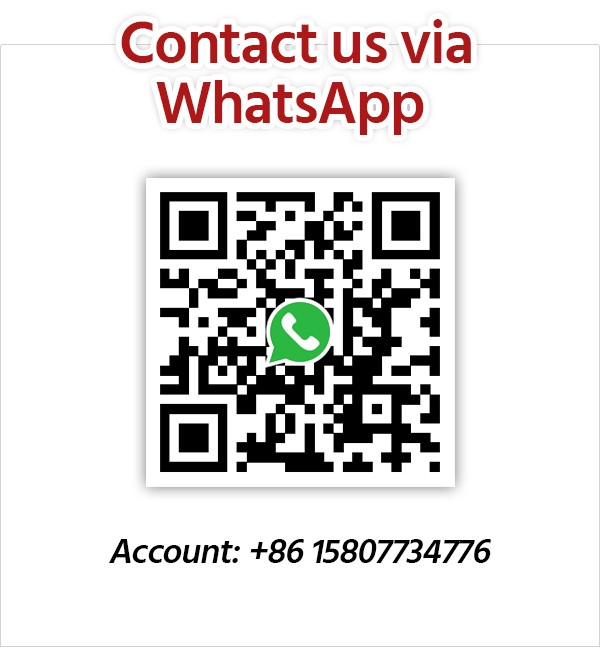 Get Inspired with Our Sample Itineraries
At Asia Highlights, we create your kind of journey — your dates, your destinations, at your pace. You can have any trip tailor made for your travel.
More Travel Ideas and Inspiration