One of the greatest pleasures of travelling in Thailand is to experience its incredibly rich cuisine. Thai dishes are light, but aromatic and spicy. Fresh ingredients, attention to detail, and bright colors characterize Thai cuisine, which emphasizes a harmonious combination of different elements.
Thai people want to get the best out of every meal. For dinner, it is common to order many different dishes for a taste of many different flavors all at once. Eating in Thailand will keep your taste buds really busy.
Eating in Thailand
Eating in a restaurant and from a street vendor will give you a glimpse of two different aspects of Thai cuisine. Restaurants offer a more formal ambience, with complete service and higher prices. The dishes they offer are more complicated, and sometimes they try to modernize traditional recipes.
Eating from a street vendor is quick and inexpensive, and is sometimes the best choice for traditional and simple food. For example, pad thai and mango salad will create a delicious dinner. Many locals have breakfast on the streets; fried rice, noodles, or omelet.
Restaurants
The ambience of restaurants in the major cities is similar to what you might find in the West (warm, cozy, welcoming, professional, etc), but it never departs from the traditional characteristics of Thai culture. Big cities like Bangkok have hundreds of restaurants to choose from. Some specialize in traditional dishes, while others try to combine traditional dishes with a touch of modernity.
Big cities like Bangkok have hundreds of restaurants to choose from. Some specialize in traditional dishes, while others try to combine traditional dishes with a touch of modernity.
Menu and how to order
Menus are usually organized according to the kind of dish, the main ingredient, or the cooking method. You will find headings like 'Curry', 'Stir-Fried', 'Seafood', etc.
If you are in Bangkok and decide to head to Err: Urban Rustic Thai, you will find headings like 'Preserved', or 'Pickled', with dishes like Isaan Sausages, or Siamese Pickled Pincho; 'Charcoal Grill', with plenty of roast meat; 'Wok Wok', for dishes like stir-fried morning glory; and 'Clay Pot', with different braised dishes.
The names of the dishes may be in Thai or English, but there is always an English explanation of the ingredients and the cooking methods. Prices are in Thai baht.
Serving
In the past, Thai food was usually eaten directly by hand. Today, Thais use a fork and a spoon. Chopsticks are used mostly for Chinese dishes (like noodle soups).
Khluk is an important word in the context of Thai cuisine: it means to mix flavors and textures of different dishes with the rice in one's bowl. When eating soup, many families or restaurants will use a traditional ceramic spoon.
A Thai meal consists of rice and many dishes served at the same time. A meal following the khluk principle mentioned above usually consists of five elements: a dip for raw vegetables; chili sauce like nam phrik; a clear soup (like tom yam); a curry or stew; and a deep-fried or stir-fried dish.
In restaurants, you won't usually find chopsticks. Thai people use knives and fork[Above it says they use a fork and spoon.]s for their meal, and their right hand to eat sticky rice.
Must-try dishes
Thai cuisine has hundreds of dishes to choose from. When travelling in Thailand, the best thing to do is to try different kinds of dish, to experience all kinds of Thai flavor. In addition, there are some must-try dishes we strongly recommend.
Tom Yum Goong: the main ingredient of this amazing soup is shrimp. The bright red soup is prepared with lemongrass and is usually quite spicy.
Pad Thai: an extremely common street food. Rice noodles are stir-fried with eggs, tofu, tamarind pulp, fish sauce, and seafood.
Som Tam: som tam is a salad originating in Laos, made with unripe papaya. It combines all the tastes of Thai cuisine: palm sugar, hot chili sauce, savory fish sauce, and sour lime. It is refreshing with an amazingly rich flavor.
Massaman Curry: this curry is the Thai interpretation of a Persian dish. It is a mild curry using spices uncommon to Thai cuisine, like cardamom, cinnamon, star anise, and cumin. These are combined with other ingredients like cilantro and lemongrass, to create a flavor that is unique and rare in Thailand.
Dining costs
Eating in a restaurant is usually inexpensive. You can get a complete meal for about US$ 15 per person. Service fee is extra, at about 17% of your total consumption. It costs more in Bangkok, especially at a tourist restaurant. Some restaurants charge a much higher price for tourists.
Street food
Street food in Thailand is amazing and well-known the world over. Every tourist should try the street food, especially in Bangkok.
We recommend choosing only the cleanest places: observe how they prepare the food for other clients and then decide. Usually, the ingredients are fresh, but we recommend checking how they store food, if possible.
Menus and how to order
Street vendors usually have a menu in English. If not, just choose your food from the pictures.
Street vendors sell almost every Thai dish. Many will specialize in a few dishes (even one or two); while others will offer you a complete menu.
All the Thai dishes you will find on the street are quick to prepare: stir-fried rice dishes like kaphrao mu (pork with basil) or phat khana (stir-fried gailan); or curries like pladuk phat phet (fried catfish with red curry paste).
Noodles are perhaps the most popular street food, often eaten for a quick lunch. Som tam (green papaya salad), usually eaten together with grilled chicken, is popular as well.
Other popular street foods are: kap klaem, grilled dishes like sun-dried squid, meat or skewers, perfect with a refreshing drink. Street carts will sell sliced fruit or steamed buns with meat or sweet beans (called salapao).
If you like desserts, we recommend you try the roti: fried dough filled with bananas, egg, or chocolate. Other desserts are coconut cassava cake, flavored jellies, and coconut cream jelly
Street food cost
To pay the bill, prepare some small change in Thai baht. Meals are inexpensive; you can get a meal for about US$ 3-5 per person.
10-Day Best of Thailand with Koh Samui:
Recommended Itinerary
Drinking in Thailand
Thailand offers a wide range of drinks to go along with its delicious food and for finding refreshment after a long day under the sun; from juice made with delicious fresh fruit, to the coffee heritage of French influence, to national whiskeys and beers.
Fresh juice
Fresh juice will help you escape the Thai heat. It will be prepared before your eyes, and there is plenty of room for experiment. Juice is usually sweet, so we recommend trying pomegranate juice for a change. It is extremely healthy, with almost no sugar.
Orange juice is one of the most popular, and can be found everywhere. It combines two different flavors, salty and sweet, a combination you can't miss.
Finally, if you like strong flavors don't miss the incredibly sweet sugarcane juice, with a powerful taste that will surprise your taste buds.
Coffee and tea
Thailand doesn't really have a tea culture, but more and more people are drinking tea, mostly grown near Chiang Mai.
If you want to taste some Thai tea, cha yen is an excellent choice. This iced tea is made from strong black tea, and usually sweetened with sugar or condensed milk. It has some possible refinements: it can be flavored with lime, prepared without milk, or served hot.
If you love coffee, we recommend oliang, the Thai iced coffee. To prepare oliang, Thai people will put a bag of coffee inside a filter and let it steep for about ten minutes in hot water. This coffee, popular in every Thai restaurant, is sometimes served with condensed milk or syrup.
Beer and whiskey
Beer-lovers should try beer made by the traditional sato method, using starchy sticky rice and served at room temperature. The method, originating in the north of the country, is used to make the famous lao hai, a popular Thai beer fermented inside big jars. Read more about Thai Beer.
Something stronger is the Mekhong whiskey, made by the distillation of sugar cane and rice. It is produced in Bangkok, and is the first domestically produced spirit in Thailand.
The Asia Highlights Experience
Eating is one of the biggest pleasures of travelling; we get to discover new flavors and dishes we would have never imagined. Visit Thailand with Asia Highlights and start your journey through its rich food culture. Our knowledgeable staff will assist you 24 hours a day, crafting the ideal itinerary for you.
13-Day Essence of Thailand Tour
14-Day Myanmar and Thailand Essence Tour
15-Day Myanmar, Thailand and Bali Honeymoon
You might like to read
12 Interesting Facts About Thai Food
Why Travel with Asia Highlights During the Pandemic
Tailor-made experience: All of your ideas/needs will be carefully considered to create your ideal trip.
Worry-free planning: Your 1:1 travel consultant in Asia will take all the uncertainty out of your planning, helping you navigate any travel restrictions. 
No-risk booking: 100% refund policy! (up to 14 days before departure)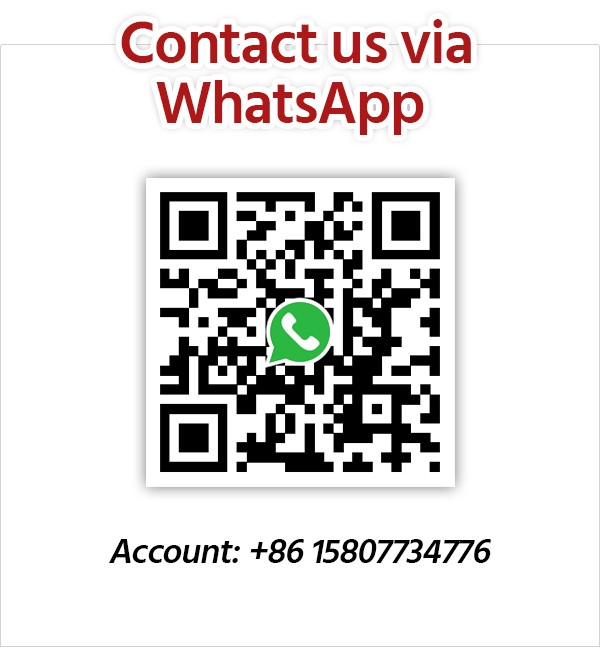 Get Inspired with Our Sample Itineraries
At Asia Highlights, we create your kind of journey — your dates, your destinations, at your pace. You can have any trip tailor made for your travel.
More Travel Ideas and Inspiration