Thailand is not only well-known for its flavorsome Thai cuisines, but also its traditional desserts. If you travel to Thailand, then you must try these delicious desserts…
1. Coconut Ice Cream
If you are a lover of ice cream, then you must try coconut ice cream in Thailand. It is the best choice to combat the heat of Thai summers. The mixture of coconut milk, palm sugar, white sugar, and salt gives you a special sweet and cooling ice cream taste.
2. Mango Sticky Rice

Mango Sticky Rice
If you are asking what the most traditional dessert is in Thailand, then the answer must be mango sticky rice. It is quite simple to make this delicious paste. Ingredients include chopped mangoes, sticky rice, coconut milk, brown sugar, and salt. Firstly, cook the sticky rice, then add the other ingredients into it, and mix them. Then you can eat this sweet Thai dessert.
3. Sweet Pancakes
When you are feeling tired or bored while walking the streets of Thailand, then you should try this special street food: Thai sweet pancakes. The fried pancake wraps are filled with chopped bananas, strawberries, coconut milk, and sugar. Fold the ends of the pancake up to hold the filling in, and take a big bite. It will make you happy for the rest of the day!
4. Coconut Milk Sticky Rice Balls
Sticky rice balls are also known as bua loy in Thailand. They are a sweet and warming dessert. Some hot water is added to sticky rice flour to make little rice-dough balls, which are then cooked in boiling water. The balls are placed in a bowl and coconut milk, sugar, and salt are added. Voila! — a bowl of delicious sticky rice balls in coconut milk.
5. Banana Sticky Rice
Banana sticky rice is called khao tom mud in Thai. Making this great creamy dessert requires sticky rice, bananas, coconut milk, sugar, and salt. The bananas are covered with sticky rice, then some sugar, coconut milk, and salt are added. Then the cake is wrapped with bananas leaves and steamed for half an hour to produce flavorsome banana sticky rice.
6. Mango Coconut Jelly

Mango Coconut Jelly
Similar to the jelly of other places, Thai mango coconut jelly is usually covered with different ingredients. The dessert is mainly made up of agar powder (a gelatinous substance made from red ocean algae), water, sugar, and coconut milk. The mixture is boiled until the sugar has dissolved, then mango puree is placed on the top of the mixture, and some salt is added before it is stirred into a cake shape. This is Thailand's classic mango coconut jelly. Coconut and mango are a theme of Thai desserts!...
7. Coconut Mango Tapioca Pudding

Mango Coconut Pudding
It is easy to make this flavorful pudding just with a few simple steps. The main ingredients of this delicious dessert are edible tapioca pearls, coconut milk, mangoes, sugar, vanilla, and salt. Firstly, soak the tapioca pearls into some coconut milk, then add some sugar, vanilla, and salt and boil for a few minutes. Cool the mixture down and add some chopped mangoes. And now you get the coconut mango tapioca puddings.
8. Mango Coconut Pudding
The tropical flavor of coconut mango pudding is the favorite of many Thai people. Fresh of mangoes are made into a mango puree and some coconut milk is added to make the essential mixture. After boiling and dissolving the gelatin powder, the mango-coconut mixture as well as some sugar is added. The mixture is placed in a refrigerator for 15 minutes, and then you have a delicious pudding. It is even more attractive when decorated with chopped mangoes on top.
9. Fried Banana Fritters
Bananas can be used to make many different desserts, including fried banana fritters. They are made with a batter of bananas slices, dried coconut flesh, rice flour, sugar, baking powder, toasted white sesame seeds, and a cup of water. The thick batter is then heated in a 190°C (374°F) hot oil until the banana turns golden brown. If you want crispier fritters, they should be fried for longer.
10. Thai Rolled Ice Cream
Thai rolled ice cream is also called stir-fried ice cream in Thailand. Its two ingredients make it simple to make it at home. The recipe is… Mix condensed milk and cream in a bowl and add other ingredients you like (chopped fruit, chocolate…) into the mixture and freeze it for more than 5 hours. Then use a spatula to make an ice cream spiral shape in a small cup — the traditional way of serving this dessert. Then you can eat Thailand's delicious rolled ice cream.
11. Thai Steamed Banana Cake
If you are looking for a vegan dessert in Thailand, then steamed banana cake is a good choice. Coconut cream, potato flour, rice flour, sugar, as well as banana slices are mixed then mashed until they are smooth. The mixture is put into a shaped bowl and steamed for half an hour on high heat. Once cooled, a tasty banana cake is produced.
12. Banana Spring Rolls

Banana Spring Rolls
You may have eaten spring rolls in other Asian countries, but Thai banana spring rolls will treat you to a different flavor. Half a banana is wrapped in a spring roll wrapper then some palm sugar is added to it. The wrappers are fried in hot oil until they turn golden brown. Both sides are fried to make them crispier, and they are best served warm.
13. Sweet Grilled Pineapple
Sweet grilled pineapple is another Thai dessert that you can easily make at home. The main ingredients are butter, palm sugar, lemon juice, and pineapple, and the recipe is as follows... Fry the pineapple slices on melted butter in a pan. Then sprinkle some palm sugar and lemon juice on them. Flip the pineapple slices to fry the palm sugar until it turns brown. It tastes best when it is served warm, fresh from the pan.
14. Thai Sweet Rice Cakes
Sweet rice cake is another homemade Thai dessert. It is quite sweet and easy to make. The main ingredients are including cooked rice, sugar, coconut milk, and some drops of pandan (screwpine or "Asian vanilla"). Firstly, mix the cooked rice, sugar, and coconut milk in a cake pan. Then sprinkle the pandan liquid on the mixed rice. The rice will turn green after the pandan is dissolved. You can make layers of green and white rice with the use of pandan.
15. Thai Coconut Pudding
Coconut is not only useful for its milk, but also for its coconut meat. Thai people use coconut meat to make a special dessert — coconut pudding. To make it, break an egg, and mix it with some sugar. Then add some coconut milk as well as its meat, and mix them to make a creamy batter. Put it on a baking tray for about half an hour on high heat. When the top is brown, a traditional Thai coconut pudding is ready.
16. Thai Fruit Salad

Thai Fruit Salad
Thailand is rich in all kinds of tropical fruits. Fresh fruits are cheap and easy to buy all year round. Fruit salad is a popular dessert that Thai people often eat. A mixture of sugar, coconut milk, and lime juice is first heated. Then, if you're making one, add all your favorite Thai fruits into the mixture and flip it all around. Many Thais add some spicy pepper or salt according to their tastes!
17. Thai Coconut Cake
If you want to make a cake that isn't too sweet, then you can try Thai coconut cake. The main ingredients are coconut milk, coconut flakes, potato flour, sticky rice flour, sugar, and eggs. Mix the dried ingredients with some water in a big bowl until well combined. Then, place the mixture onto a baking tray and bake for 20 minutes on high heat. Serve your cake when it is still warm.
18. Mung Bean Pudding
Mung bean is a common ingredient in Thai food. Mung bean pudding is a common Thai dessert, which can be easily made at home. The main ingredients are mung beans, tapioca flour, coconut milk, salt, and sugar. Firstly, boil some mung beans for 30 minutes, then add tapioca flour, coconut milk, salt, and sugar and dissolve them in the heated pan. Serve the mixture in a cup or bowl to enjoy this tasty pudding.
19. Mango Ice Cream

Mango Ice Cream
Mango ice cream is one of the most popular Thai desserts during the hot summers in Thailand. You will see many people holding this yellow dessert on the streets in summer. It is made by putting mango slices, yogurt, and lime juice into a blender and blending until they are smooth and combined fully. Then the mixture is frozen into favorite ice cream shapes. It is a tasty way to allay the heat of summer.
20. Thai Shaved Ice

Thai Shaved Ice
Thai shaved ice is another Thai dessert that you might want to try in a hot summer in Thailand. Dried basil seeds are soaked in warm water for half an hour, then put in a cup. Sugar and ice are added to the cup in layers. Finally, some milk is poured in the cup, and then you have it — a delicious Thai shaved ice.
Why Travel with Asia Highlights During the Pandemic
Tailor-made experience: All of your ideas/needs will be carefully considered to create your ideal trip.
Worry-free planning: Your 1:1 travel consultant in Asia will take all the uncertainty out of your planning, helping you navigate any travel restrictions. 
No-risk booking: 100% refund policy! (up to 14 days before departure)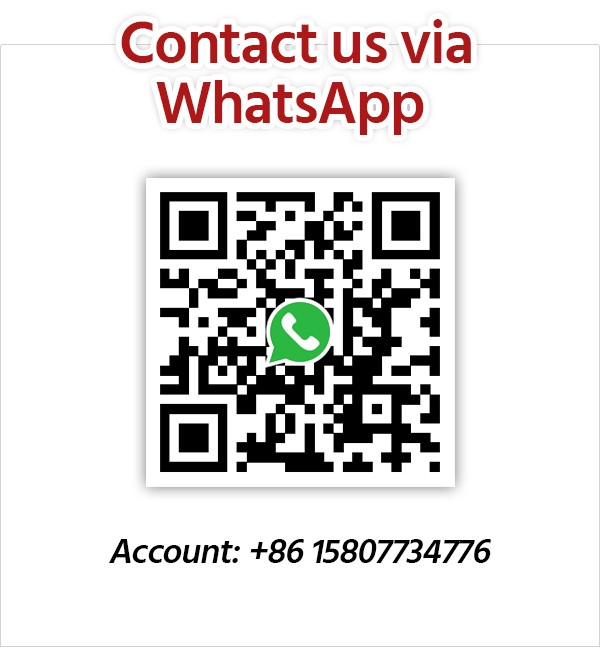 Get Inspired with Our Sample Itineraries
At Asia Highlights, we create your kind of journey — your dates, your destinations, at your pace. You can have any trip tailor made for your travel.
More Travel Ideas and Inspiration