Out of all Asian cuisines, Thai food makes the cut onto the international culinary billboard. Its special features are: Light sauces, authentic ingredients cooked to preserve pureness, opulent use of fresh seafood, fruit and fragrant herbs. You might want to learn how to recreate this delicious food back home. Then, taking a cooking class is the right choice.
During this fun activity you will learn more about Thai food. It isn??t surprising that many travelers choose to include a cooking class during their trip in Thailand. Learning from a professional Thai chef is not something that happens every day.
Here we are sharing the fun about cooking classes and what we consider to be the best choices.
Highlights
8-Day Thailand West Coast Island Hopping Tour:
Recommended Itinerary
What to expect from a cooking class in Thailand
Thailand is famous all over the world for its passion about food and for the rich flavors of its dishes. Taking a cooking class in Thailand is an experience full of passion, discovery, and quality time; an immersion in one of the most important aspects of Thai culture: Food.
Immerse yourself in local lifestyle and cultures
A cooking class in Thailand is the choice of many because it offers hands-on experience.
Cooking classes often come with a market tour to buy the fresh ingredients you need for your dishes. The chef will guide you through the many street vendors, explaining how to choose only the best ingredients. It is an amazing opportunity to learn about how locals shop and to see a different aspect of the culinary culture.
Good quality time with your families
Classes are suitable for kids and adults. Share this amazing experience with the people you love, stay focused together on one thing while trying to complete one of the most rewarding tasks of everyday life: Cooking.
What Our Customers Said
We had an amazing trip to Thailand

We had an amazing trip to Thailand with Asiahighlights. Every detail was perfectly organised and we always had an instant customer support service in case of any issues.

More

bugra t, Nov 2022

Great experience!

Bella was very helpful and responsive to all our questions. They handled all the arrangements very professionally and we had a wonderful time! We would definitely recommend and use them again!

More

Christie, Nov 2022

I contacted to Bella from Asia Highlights

I contacted to Bella from Asia Highlights that to buy tickets to Yi Peng Festival in Chiang Mai when i was in my country.She helped me very much.You can trust this agency, and i advice Bella as the best!!

More

Elena, Nov 2022

I had booked Chiang Mai Yi Peng Sky Lantern Festival

I had booked Chiang Mai Yi Peng Sky Lantern Festival with Asia Highlight Travel, my travel advisor was Bella Kiu, the experience was great, got my tickets , communication was seamless.

More

Siskazi Lindeni, Nov 2022

Thank you Iris Wang & Bella Liu

I thought "no hope" in getting the tickets to Yee Peng Festival organize by CAD. Fortunately, together with Bella Liu, I managed to secure all our tickets. No one left behind. This trip to Chiang Mai will be a memorable one.

More

Little Puppy, Nov 2022

Very accommodating and helpful

Bella was super helpful in getting my ticket to the Yi Peng festival exchanged and was very accommodating. Quick and easy transaction and received ticket within 24 hours. Good communication throughout the process.

More

Helen Powell, Nov 2022

Very accommodating and helpful

Asia Highlights as a whole is also very informative and contains helpful advice that has helped me plan my travels in Thailand.

More

Helen Powell, Nov 2022

You are in safe hands

Albee was an absolute pleasure to work with. She responded to my suggestions readily to find suitable alternatives for my 2 week trip to Thailand with my wife. She answered all my questions promptly and thoroughly.

More

RJ, Oct 2022
What a cooking class is like in Thailand
The point of a cooking class is to teach you how to shop at a local market for the freshest ingredients and how to cook some traditional Thai dishes, assisted by a professional chef that can reveal to you the little secrets behind the recipes.
Many classes have different menus every day, so if you want to learn how to cook a particular dish you need to schedule a particular day. Usually, classes are for groups between 5 and 15 people, but you can also find private classes where you and your loved ones are the only guests.
Cooking classes in Thailand are all organized pretty much in the same way:
Recommended Itinerary
Top cooking classes in Thailand
Cooking classes can be found in many places across Thailand, but picking the right one can be somewhat challenging without the proper knowledge. Here is a list of the top-rated cooking classes in five of the most popular tourist destinations of Thailand.
They combine intimate service with knowledgeable guidance, taking care of their customers and making sure they enjoy their time while learning the secrets behind the amazing flavors of Thai cuisine.
Bangkok: Silom Thai Cooking Class with Local Market Tour
The course (held twice a day, in the morning and in the afternoon) offers a fun introduction to Thai cuisine and it will guide you through every step for the preparation of Thai dishes. It will start with a visit to a local market, where you will buy all the raw ingredients you need for your recipes and learn how to pick the best ones.
Back at the school, the teacher will instruct you about mixing the ingredients together and getting ready to cook. Every student will have his/her own wok, and he/she will be guided step by step through the cooking process. The best part is at the end: Eating your creation!
The course costs around 1,000 BHT (US $33) and includes five dishes (special arrangement will be made for vegetarians). There is a different menu for each day of the week, and you will prepare dishes like Pad Thai, Sweet Sticky Mango Rice, Masaman Curry, Tom Yun Goong, or Som Tam.
Location: 68 Silom Soi 13, Bangkok
Chiang Mai: Pantawan Cooking
Just 20 minutes away from the town of Chiang Mai, Pantawan Cooking is waiting for you. Located in a beautiful garden with its own organic farm, the school offers 12 luxurious cooking stations inside a Thai style teak house. The school is run by a family of locals, and it tries to replicate the high-quality food you would find in a Thai restaurant.
There are two sessions: lunch (9:30am ?C 1:30pm) and dinner (4pm ?C 8:30pm). After being picked up at the hotel, the lesson will start with a tour at the local market to buy all the fresh ingredients you will need. Once at the school, a drink made from herbs grown locally will welcome you, and then you will start cooking.
The school will provide you with the ingredients and the cooking utensils you might need, as well as a recipe book. A chef will instruct you, showing each part of the preparation and, at the end of the course, you will be awarded with a certificate of graduation.
There is a different menu every day: Northern Dishes, Healthy Dishes, Royal Thai Cuisine, Chef??s choices?? all including lovely dishes you will be anxious to recreate at home.
Location: 201 Moo 2 Mae HIA Market, Muang Chiang Mai, Amphoe Mueang Chiang Mai
Chiang Rai: Cooking with Ann
Maybe there is no better place for a private cooking class than a local homestay. In Ann??s Greenhouse in Chiang Rai you can learn all the secrets to make a delicious Thai meal for just 1,100 THB per person. Ann, the owner of the school, will assist you while you are cooking every dish from scratch, step by step.
After meeting at 9:30 in the kitchen of the Greenhouse, you will decide what dishes you want to cook. For example, if you are a couple, you can choose to share two main courses and a dessert or to cook four separate dishes each (the shared option is more manageable).
After this, you will be taken to the local market by Ann and you will choose the freshest ingredients for your dishes. You won??t need to buy vegetables or fruit, as Ann has her own lovely garden where you can pick everything you need (papaya, banana leaves, lemon grass, etc.).
You will need to prepare all the ingredients (while Ann takes care of some small things like fish sauce), and then you will calmly proceed to cook all the dishes, and then finally eat them!
Location: 73 Moo 20 Sahamit Road, Chiang Rai
Phuket: Dusit Laguna Phuket
Dusit Laguna in Phuket is a luxurious resort that offers a top-quality cooking class with the chef of their Ruen Thai Restaurant.
The four course menu you will prepare consists of traditional Thai dishes, including appetizers, soups, salads, main dishes and desserts. The professional chef will assist you when preparing high-quality versions of traditional dishes such as Khao Pad Gai (chicken fried with rice), Massaman Lamb Shank Curry, Pad Thai Goong (Stir-fried noodles with prawns). You can choose the three dishes you want to cook.
At the end of the class, there will be a dinner where you will eat the dishes you cooked, and you will be awarded with a certificate, a recipe book, and an apron with the official logo of the resort. There are classes on Tuesday, Thursday, and Saturday, from 3 to 5pm.
Location: 390 Moo 1 Srisoontorn Road, Cherngtalay, Thalang, Phuket
Samui: Cooking Class at Chef's Table Restaurant
Chef??s Table Restaurant, inside the Sareeraya Hotel, located near the sea surrounding Koh Samui, offers a good opportunity not only to learn about Thai cuisine, but also how to carve fruit and vegetables to make simple decorations.
For the Thai cooking class, you can choose two dishes from their menu, and prepare them assisted by their professional chef. The chef will lead you through the entire process, and at the end of the class you will receive a certificate, a Sareeraya cooking apron, and a CD-ROM with Thai recipes.
Part of the class is dedicated to food carving. The chef will patiently teach you this amazing skill, showing you how to carve fruit and vegetables in a simple yet beautiful way. No previous experience is required, and it is guaranteed that you will go back home with this amazing new skill.
Courses are held any day except Monday and Thursday. You can choose the time you prefer between 12pm and 6pm (a class usually lasts about 2 hours).
Location: 100/1 Moo 2 Chaweng Beach Road, Sareeraya Villas & Suites, Chaweng, Bophut, Ko Samui
6-Day Bangkok and Chiang Mai Highlights Tour:
Recommended Itinerary
Tips for taking a cooking class
Taking a cooking class is relaxing and enjoyable, and the offer is wide. Here is a handful of tips that can help when choosing the right cooking class for you.
Reading online reviews is a good way to know what other customers think of the class before signing up.
Since many schools have different menus each day of the week, check their schedule if you wish to learn a particular dish.
Check what??s included in the package and how long it will take, so that you can fit the class in your schedule.
Book with Asia Highlights
Thailand makes a great leisure holiday and no matter when you are traveling or who you are traveling with, a cooking class is always an ideal experience. Let us know how we can help you shape your holiday in Thailand, and we will choose the most suitable course for you.
Start here now:
13-Day Essence of Thailand Tour
14-Day Myanmar and Thailand Essence Tour
15-Day Myanmar, Thailand and Bali Honeymoon
You might like to read
Entertainment and Nightlife in Bangkok
Why Travel with Asia Highlights During the Pandemic
Tailor-made experience: All of your ideas/needs will be carefully considered to create your ideal trip.
Worry-free planning: Your 1:1 travel consultant in Asia will take all the uncertainty out of your planning, helping you navigate any travel restrictions. 
No-risk booking: 100% refund policy! (up to 14 days before departure)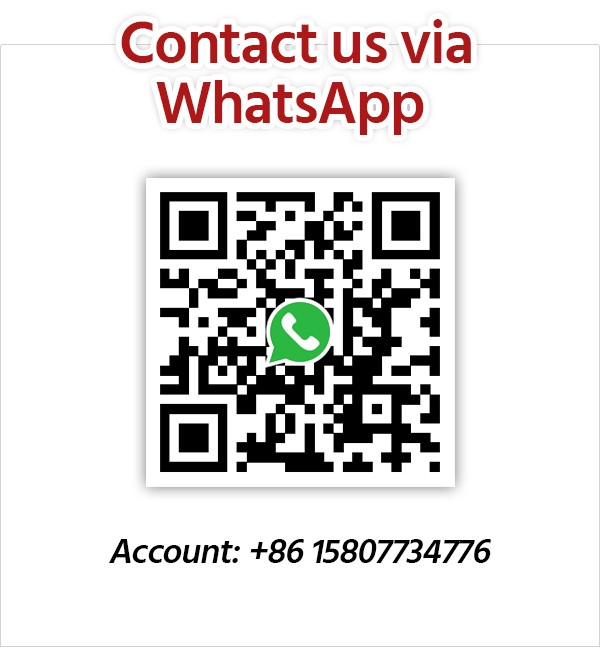 Get Inspired with Our Sample Itineraries
At Asia Highlights, we create your kind of journey — your dates, your destinations, at your pace. You can have any trip tailor made for your travel.
More Travel Ideas and Inspiration