In Chiang Mai you'll discover a range of northern Thai food (Lanna cuisine) that will hit your taste buds in new and exciting ways, and a series of dishes that are drastically different from southern and central Thai food. Besides street-side eateries, many restaurants also offer a cultural experience, whether through the ambience, interior décor, entertainment, history or food.
Gateway to northern Thailand, Chiang Mai, offers visitors a wealth of cultural experiences, including some amazing traditional cooking, with a modern international twist. Here we have collected information about the local cuisine and beverages you should try when visiting Chiang Mai.
Quick Facts
Food in Northern Thailand is a bit different than in any other place in the country
Try the uniqueness of Khao Soi (egg noodle curry)
Enjoy the sweet and famous Thai tea!
Try our handpicked restaurants for the real experience of the local cuisine
Head to one of the pubs to taste the local brew
6-Day Chiang Mai and Chiang Rai Highlights Tour:
Recommended Itinerary
Flavors of Chiang Mai
Chiang Mai, although tucked away in the remote northwest region of Thailand, does not let you forget that it is a destination for travelers from every corner of the globe. Some of Thailand's most delicious food hails from the North. Northern Thai food, is influenced by the Yunnan, Shan and Burmese cuisines.
The food is usually characterized by mild (or hot), salty and sour flavors. There is Khao Niao (sticky rice), this is the main staple at every meal and goes very well with a range of Nam Prik (chili dips) unique to the northern cuisine.
The dishes that come to mind when we think of Thai food — rich and sweet curries, jasmine rice, salads made with tropical fruit — actually only represent a subsection of what the country's cuisine has to offer. We've compiled a list of some of the most popular northern Thai dishes for you to try.
Food in Chiang Mai
The food found in northern Thailand is a different thing entirely from the country's southern cuisine. Northern Thai cuisine is probably the most seasonal and least spicy of Thailand's cuisines, often relying on bitter or other flavors resulting from dried spices.
Khao Soi (Egg Noodle Curry)
Khao Soi is a Burmese-inspired coconut curry noodle soup. You can find this type of food almost everywhere in Chiang Mai. Note that usually the portion is quite small, so you might end up ordering another bowl to fill your stomach.
Available in chicken, beef, pork or vegetarian variation, this mouthwatering dish consists in a rich coconut curry base and boiled egg noodles, and it is garnished with deep-fried crispy egg noodles, pickled mustard greens, shallots, lime and ground chilies fried in oil. Khao Soi should be on every traveler's 'must eat' list in northern Thailand.
Red and Green Chili Dip
Northern Thailand is renowned for its chili dips. This green and red chili dip duo is the most well-known among all the northern-style chili dips. Made with roasted chili spur peppers, the green chili dip, or nam prik nume, is fiery and will leave your tongue burning after only the first bite.
The red chili dip, or nam prik ong, tastes slightly milder, with a tomato-based paste, mixed with ground pork, chopped coriander, spring onion and dried bird's eye chilies. Both are usually eaten with crispy pork skin, steamed vegetables, or sticky rice.
Laab (Spicy Salad)
Laab is a northeastern-style salad with meat or mushrooms and mint which originates in the northeastern province of Isaan. Laab comes in a variety of styles including chicken, pork, or mushrooms. It is not recommended for those who can't handle spice.
Flavored with fish sauce, lime juice, padaek, roasted ground rice and fresh herbs. The meat can be either raw or cooked; it is minced and mixed with chili, mint and, optionally, assorted vegetables. Roughly ground toasted rice (khao khoua) is also a very important component of the dish. The dish is served at room temperature and usually with a serving of sticky rice and raw vegetables.
Miang Kham (Leaf Wrapped Bites)
Miang Kham is the perfect way to sample the flavors of northern Thailand. This Cha Plu leaf snack is customizable with sweet, sour, salty and hot flavors to suit your taste-buds. Ingredients usually consist of shallot onion, chilies, ginger, peanuts, coconut and lime bits, culminating in the perfect northern Thai taste sensation.
In Thailand, Miang Kham is usually eaten with family and friends. It is also popular in the Central Region of Thailand. This dish is mostly eaten during the rainy season, for it is then that cha plu leaves are abundantly available, as the plant grows new leaves and shoots. Before wrapping, the filled leaves are topped with palm syrup or sugar cane syrup which often has been cooked with lemongrass, galangal, ginger and fish sauce.
Kaeng Hang Le (Northern Pork Curry)
Kaeng Hang Le is usually made from belly pork but you can also change to chicken, beef or fish. It may contain sugar, tamarind juice, ginger, garlic, peanuts and hang le powder to make it tastier. The soup paste typically includes dried pepper, guinea pepper, shallots, lemongrass, peanuts, pineapple, water and shrimp paste.
Like other Thai curries, there are two main ingredients which are the paste and the curry. The paste includes dried chilies, salt, lemongrass, galangal, shallots, garlic, fresh turmeric, shrimp paste (kapi) and masala spice mix. The curry consists of meat, pineapple, ginger, shallots, sweet soy sauce, masala powder, sugar, and fish sauce.
4-Day Best of Chiang Mai Tour:
Recommended Itinerary
Drinks in Chiang Mai
After a long stroll around a market, refresh yourself with a glass of fresh juice. It is made with fresh tropical fruit which is, of course, a healthy choice. For beer fans, try the local brew they offer. Beer is a slightly upmarket drink in Thailand, so the quality is also better.
In Chiang Mai, great coffee shops have sprung up all over the city, looking to entice passers-by with their aromatic cups of coffee or if you like tea. Thai tea is a very well-known drink around the globe.
Tea
One of Thailand's most characteristic drinks is Thai iced tea. Instantly identifiable thanks to its lurid orange color, which comes from adding ground tamarind seed (or, these days, artificial color) during the curing process. The iced tea is always very strong and very sweet, and usually served with a dash of condensed milk.
Coffee
Today, it's difficult to walk a block in Chiang Mai without bumping into someone peddling coffee — weather in a fancy, glass-encased building with copious AC and wifi, or from a cart parked on the street corner. Big chains like Starbucks are also represented, but there are dozens of quaint spots that can be found along the way.
Fruit Juice
Juice is pretty easy to get in Chiang Mai. You can get a glass of fresh juice from a stall on the street, a juice bar or even in a restaurant or café. Fruit juices are very popular with Thai people as well as visitors. There are various types of juice available, like orange, berries, durian, or you can mix fruit too!
Beer
Most upmarket pubs in touristy areas will have at least a couple of imported beers available along with the usual local brands; either on draught, in bottles or both. Belgian and German beers can often be found, as well as Irish stouts and ales.
Handpicked Restaurants in Chiang Mai
There are lots of restaurants in Chiang Mai. We have picked these restaurants based on their food rating, service, quality and ambience. So you can taste the real flavor of the cuisine of Northern Thailand.
Ruen Tamarind Restaurant
After a long day, you need to fill up your tank and refill your energy; Ruen Tamarind is worth a try. You can dine indoors or outdoors on the pool deck, and take in the ambience of this cozy café-style restaurant.
Satisfy your craving for something deeply delicious with their signature menu which also boasts a selection of authentic northern Thai dishes.
Opening Hours: 11am-10.30pm, daily
Address: Tamarind Village, 50/1 Th Ratchadamnoen, Chiang Mai, Thailand
Phone: +66 53 418 896
Aum Vegetarian Restaurant
Escape the crowded touristy places and satisfy your taste-buds in Aum Vegetarian Restaurant. If you are looking for something a little bit different, this restaurant is a good place to sit, with some interesting traditional Thai food that is a bit more exciting than what you see on a normal menu, such as fried pumpkin with mushrooms and tempeh.
There is a pretty large menu with mostly Thai food but also western food. There is a range of vegan and vegetarian sushi on offer in the menu which is worth a try!
Opening Hours: 10.30am - 8.30pm
Address: 1/4 Suriyawong Road Haiya, Chiang Mai, Thailand
Phone: +66 53 278 315
Discover the Flavor of Chiang Mai with Asia Highlights
There are many local restaurants in Chiang Mai; deciding where to eat can be stressful! Try our handpicked restaurants for a taste of the real Northern Thai cuisine. Please send us an email if you have any questions, and our experience staff will be happy to help you out!
13-Day Essence of Thailand Tour
14-Day Myanmar and Thailand Essence Tour
Why Travel with Asia Highlights During the Pandemic
Tailor-made experience: All of your ideas/needs will be carefully considered to create your ideal trip.
Worry-free planning: Your 1:1 travel consultant in Asia will take all the uncertainty out of your planning, helping you navigate any travel restrictions. 
No-risk booking: 100% refund policy! (up to 14 days before departure)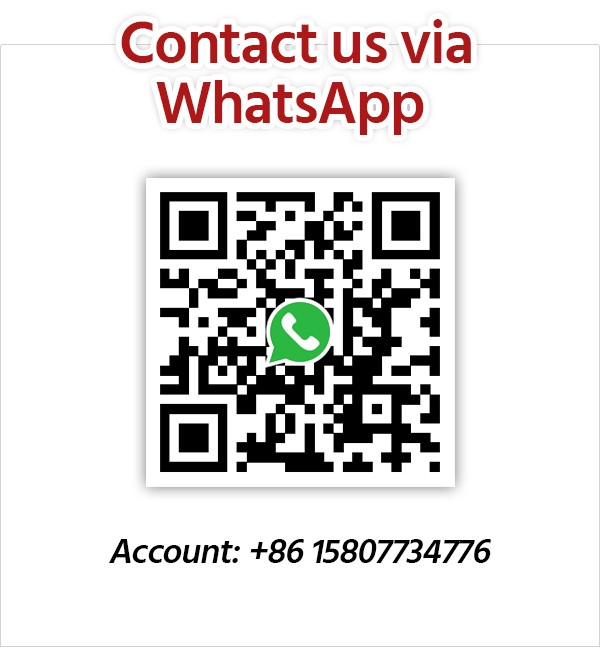 Get Inspired with Our Sample Itineraries
At Asia Highlights, we create your kind of journey — your dates, your destinations, at your pace. You can have any trip tailor made for your travel.
More Travel Ideas and Inspiration