As one of the characteristic attractions of Thailand, Thai massage is a "must-experience" during your trip to Thailand. The capital city Bangkok is a great place to experience a Thai massage.
What are the types of massage in Bangkok? How does a Thai massage work? How much does it cost, and where can I get a good experience in Bangkok?  Here you will find the answers.
What Types of Massage Are Found in Bangkok?
Basically, there are three main types of massage in Bangkok:
1. Foot Massage

Time: 30 minutes – 1 hour
Price: from 200 THB (~6 USD)
Foot massage in Bangkok is perhaps the most common style. It can be very simple, just need a masseuse, a recliner, and a basin. So, you will find there are many recliners in the night markets or by the pedestrian street.
Of course, if you want better environment and service, a professional massage shop is the best choice.
The masseuse will press specific areas of your soles, which correspond with different organs of the body in reflexology theory. The pressure on these points is believed to release toxins and improve its functioning.
2. Thai Traditional Massage

Time: 1–2 hours
Price: from 350 THB (~10 USD)
World-renowned for its dynamic style, Thai traditional massage will leave an impression on you. Using both static and rhythmic pressure, you will be compressed, pulled, rocked, and stretched.
Every part of the body is involved, from cracking your fingers and toes (releasing the gas build up in the joints) to applying pressure to the base of your skull and even massaging your eyebrows. >>>Everything You May Want to Know about Thai Massage
3. Thai Spa

Time: 1–3 hours
Price: from 600 THB (~17 USD)
A Thai spa contains many programs, like facial care, body care, oil massage, aromatherapy, etc. A Thai spa is more gentle than Thai massage.
The whole process is accompanied by music, warm ambient lighting, and fragrances — it's relaxing, enjoyable, and comfortable.
How Much Does a Thai Massage Cost in Bangkok?

The cost of massage in Bangkok varies according to the massage program and the store you choose.  
The cheapest massage stalls are usually in the night market at 150–200 baht (4–6 USD) with a rudimentary environment. The massage will be carried out on a mat or chair set on the side of the road.
A better massage shop will cost around 350–800 baht (10–23 USD). They are usually a one-room storefront on the street, and very few have a whole building with experienced local masseurs.
A high-quality experience may cost around 600–3,000 baht (17–87 USD) according the program you try. They are usually located away from the downtown area in individual buildings or in a hotel with specialized facilities (private rooms, music, ambient lighting, fragrances...).
Things to Know for First Timers When Doing a Massage

1. You will need to change into the clothes prepared for you before a Thai traditional massage/spa.
2. In most cases, you are naked when experiencing a spa. You can cover your private parts with a towel.
3. In general, you need to make an appointment in advance to choose the spa package you want to experience and the start time.  
4. You may feel pain in the Thai massage process, especially if you are doing it for the first time. Many massage therapists will often ask if you are okay with the pressure, so please be honest with your response. 
5. A tip of 50 to 100 baht to the massage therapist is suitable. You can give more if you are very satisfied.
Recommended Itinerary
Where to Enjoy a Thai Massage in Sukhumvit
Sukhumvit — the most prosperous district in Bangkok — has all kinds of massage and spa businesses gathered in one place and is one of the best areas in Bangkok to enjoy a Thai massage/spa.
1. Oasis Spa: Best for Service
Price range: US$19–191
Website: //oasisspa.net/destination/bangkok/
Oasis Spa is one of the most popular spas in Thailand. Oasis Spa ensures there is something for you, whatever your style. The location at Sukhumvit boasts a secret garden with outdoor showers, lotus ponds, and waterfalls. As its name suggests, their goal is to create a peaceful oasis for you to relax yourself in.  
2. Health Land: Best Choice for a Variety of Treatments
Price range: US$11–117
Website: www.healthlandspa.com/en/home
Known for its cleanliness, diversity of treatments, couples' packages, and reasonable price range, Health Land was described by CNN as one of the 15 happiest places on Earth.
Choose between a variety of Ayurvedic (Hinduist alternative medicine) massages, herbal compresses, aromatherapy, or even a four-hand massage. The couples' spa packages offer the opportunity to treat a loved one and both leave in a state of total bliss.
3. So Spa at Sofitel: Best for Luxury
Price range: US$44–279
Website: www.so-bangkok.com/wellness-bangkok/sospa/sospa/
Drawing inspiration from the mythical Himmapan Forest, So Spa combines its massage service with treatments from only the best in French cosmetology. You only have to walk into the reception area to feel the weight of the modern world drift away. This spa is for those who want to treat themselves to something a little special.
4. Asia Herb Association: Best for Aromatherapy
Price range: US$15–117
Website: //asiaherbassociation.com/en/
Using 2,500-year-old techniques developed from the doctrines of Buddha himself, the Asia Herb Association massages espouse the concept of a 'compassionate heart'. Famed for its organic, herbal ball presses that are made fresh every day, this experience will appeal to all of your primordial senses.
5. Divana Spa: Best for Brand
Price range: US$50–300
Website: //www.divanaspa.com/
Divana is representative of Bangkok's upscale spa chains. It was featured on CNN and has also won Asian Luxury SPA awards.
Among its five locations in Bangkok, the Divana Nurture Spa in Sukhumvit is its most distinctive, featuring all-natural products.  
6. Urban Retreat: Best for Value of Money
Price range: US$14–88
Website: //asiaherbassociation.com/en/
Urban Retreat offers luxury spa treatments such as body scrubs, masks, and massages at an affordable price.
The interior decoration is based on warm cream-colored backgrounds, and the environment is very comfortable.
Recommended Itinerary
Other Massages and Spas in Bangkok
Wat Pho Traditional Medical School: Best for Authenticity
Price range: US$8–23
Website: //asiaherbassociation.com/en/
Adjacent to the Grand Palace, Wat Pho is the center for traditional Thai medicine and the birthplace of Thai massage.
After paying 100 baht to enter the temple, there is the opportunity to explore the famous reclining Buddha before experiencing the most authentic of Thai massages.
If you are very interested in it, you can get professional massage courses there, taking 5–10 days.
Please note that if you visit a holy temple, it is a requirement that you dress conservatively and cover your shoulders, arms, and legs.
Perception Blind Massage: Best for a Unique Experience
Price range: US$13–52
Website: //perceptionblindmassage.com/
Opened 5 years ago with the aim of empowering the visually impaired, Perception Blind Massage offers a more touch-focused experience than your usual spa. Being blind or almost blind, your masseuse's sense of touch is greatly heightened. Coupled with the dark-tone interior that is designed to inhibit your own sense of sight, this is one of the most intense, yet relaxing, massages in the city.
Shewa Spa: Best Value for Money (Khao San Road)
Price range: US$6–58
Website: www.shewaspa.com/index.html
This is the one-stop shop of spas and has facilities for all of your self-pampering needs. As well as massage rooms, Shewa Spa has beauty and hair salons attached and offers a wide variety of treatments and massage courses.
It often offers promotions on its package deals so be sure to inquire what the specials are that month.
Recommended Bangkok Tours
All our tours can be customized. We can create an ideal Thailand trip for you based on your group size, time, budget, interests, preferences, and other requirements. 
Why Travel with Asia Highlights During the Pandemic
Tailor-made experience: All of your ideas/needs will be carefully considered to create your ideal trip.
Worry-free planning: Your 1:1 travel consultant in Asia will take all the uncertainty out of your planning, helping you navigate any travel restrictions. 
No-risk booking: 100% refund policy! (up to 14 days before departure)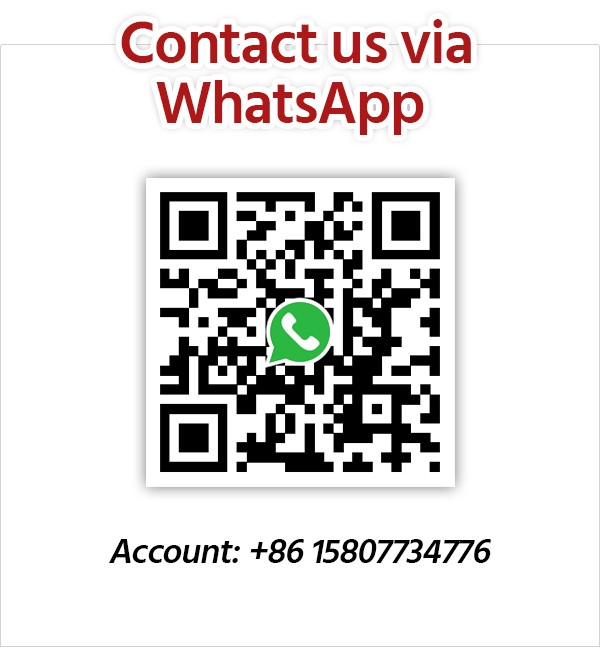 Get Inspired with Our Sample Itineraries
At Asia Highlights, we create your kind of journey — your dates, your destinations, at your pace. You can have any trip tailor made for your travel.
More Travel Ideas and Inspiration