Aung San Suu Kyi has been the real holder of power in Myanmar (Burma) since 2016. She is the Minister for Foreign Affairs, the incumbent State Counselor, and leader of the National League for Democracy (NLD).
She is a Nobel Peace Prize winner, the voice for outsiders to learn about Myanmar, and the most famous woman of Myanmar.
Most Important Experiences
She promoted the process of non-violent democratization in 1988 and formed the National League for Democracy. This led to her winning the Nobel Peace Prize.
Aung San Suu Kyi was placed under house arrest for a total of 15 years between 1988 and 2010 because she was accused of threatening the vested interests of the military government.
She is the leader of the National League for Democracy, which has won the parliamentary elections twice. The first time, in 1990, was declared invalid by the military government and the second time, in 2015, was when Aung San Suu Kyi began to organize the new government and took office.
Recommended Itinerary
What Our Customers Said
Excellent planned and executed Myanmar excursion

Asia Highlights and their local Myanmar partner "mAsia" did an excellent job in planning and execution of a one week trip to Myanmar.The various tour guides and drivers had good knowledge and good command over English.

More

Gerd, Jan 2018

Excellent planned and executed Myanmar excursion

They never failed to be at the agreed locations and on time. Cars provided spacious and in very good condition. Hotels booked met our expectations - especially Yangon, Bagan, Lake Inle.

More

Gerd, Jan 2018

A truly magical experience

You measure the quality of a tour company with how they handle the bumps along the way. Encountering unexpected baggage fees from Cambodia Angkor Air in Siem Reap.Albee without hesitation agreed to cover this cost.

More

Bob Bosshard, Mar 2020

A truly magical experience

We have just returned from an amazing trip to Laos, Cambodia and Vietnam. Our travel adviser Albee Ning prepared a wonderful itinerary taking us to great locations with creative activities highlighting local culture.

More

Bob Bosshard, Mar 2020

Great trip with Asia Highlights

We had already booked two trips in China with China Highlights. Both trips were a great experience. So when planning our trip to Cambodia we immediately thought of Asia Highlights because they offer a trip to Vietnam

More

Frank & Nadia, Nov 2019

Asia Highlights is perfection

My husband and I just returned from an 8 week trip thoughout China- Laos, Cambodia, Vietnam and also Singapore and Phuket. I worked with Ruby of Asia Highlights for months designing my dream independant private trip.

More

Barb, May 2019

Asia Highlights is perfection

I have travelled for years personally and professionally and I have to say that Ruby and Asia Highlights are one of the best operators I have ever encountered.

More

Barb, May 2019

Wonderful vacation with Asia Highlights

We traveled with Asia Highlights 14 days through Cambodia and Myanmar. Leo from Asia Highlights made the itinerary and organized everything perfect ! We really enjoyed the tour, the hotel selection was great !

More

Stefan H, Feb 2019
Recent Status
After her house arrest was lifted, Aung San Suu Kyi became an MP in the 2015 election and led her party to win a landslide victory.
Although she was prohibited from becoming the new president due to a clause in the constitution – the president and her/his family should be Burmese (her late husband and children are foreign citizens) – she assumed the position of State Counselor and four ministries to manage the country indirectly.
President Htin Kyaw, one of Aung San Suu Kyi's most important partners while she organized the NLD and gave publicity to democracy, was once her driver.
Early Experiences
Aung San Suu Kyi was born in 1945. She got her name Aung San from her father, Suu from her grandmother, and Kyi from her mother.
Aung San Suu Kyi's father is revered as the most famous hero in the realization of modern Myanmar. He led thirty other heroes to obtain the independence of Burma from British rule, but he was assassinated by his political opponents in 1947 before independence was achieved.
Recommended Itinerary
Before Political Participation
Aung San Suu Kyi was only two years old when her father died, and her father's assistant U Nu then succeeded him as Prime Minister. However, his lack of prestige caused a rebellion; therefore, Prime Minister U Nu had to seek help from the army.
General Ne Win helped to defend against the rebellion but he also seized the chance to grab the power and began his dominion for 26 years from 1962 to 1988.
In order to clear obstacles while gaining power, General Ne Win sent Aung San's widow to India as a diplomat. Aung San Suu Kyi went to India with her mother when she was 14, where she went to junior and senior high school. Then she went to Oxford to study in England.
For 28 years, she visited her mother in Burma for a short time each year, and stayed in England most of the time. During this time, at the age of 27, she married Michael Aris, a British man who was an expert in Tibetan culture and served for a long time as a teacher to the Bhutanese royal family.
For a long time after marriage, she was just a housewife but, after her children went to primary school, she began to study the history and culture of Burma. She even went to Japan to collect her father's material to write a biography. During that time, she felt a sense of mission for Burma.
Since Political Participation
In 1988, when she went back to Burma to take care of her mother, who had suffered a stroke, the "8888" (August 8, 1988) student event broke out. The people of Burma launched a protest against the military government but were brutally suppressed by the army and the police.
The military government was forced to agree to multiparty elections. Many victims, radicals, and retired senior officers asked Aung San Suu Kyi to lead the democratic movement.
Mahatma Gandhi's theory of non-violence had deeply influenced Aung San Suu Kyi. She became involved in politics and was committed to promoting democracy, which led to her being elected to form the opposition party.
On September 27, 1988, Aung San Suu Kyi formed the National League for Democracy (NLD), and served as its chairman and general secretary. The NLD grew quickly to become the largest opposition party in Burma, which was a huge threat to the military government.
On July 20, 1989, the military government arrested Aung San Suu Kyi on charges of inciting riots, which was to prevent her from participating in the 1990 election and election propaganda. For the next 20 years, she refused all the conditions to regain her freedom by deporting and leaving her country.
Recommended Itinerary
Three Instances of Detention
As mentioned above, Aung San Suu Kyi was arrested on July 20, 1989, and placed under house arrest. Most of the core members of the NLD were put in prison to prevent her from participating in the 1990 elections.
Being released in 1995, she continued to promote democracy and gave speeches in Burma, before being placed under house arrest again in 1996.
In 2002, she was released due to negotiations between the United Nations and the military government. However, in May 2003 she was arrested for the third time.
According to the country's law, an arrest warrant is only allowed for a maximum of five years, so the third period of arrest should have ended in 2008. However, it was "illegally" extended, and in May 2009, an American man went to her house and stayed there for two nights.
After this incident, Aung San Suu Kyi was convicted of illegally harboring an American, so the house arrest was extended for another 18 months. She finally regained her freedom on the evening of November 13, 2010.
Aung San Suu Kyi's Article: Freedom from Fear
"It is not power that corrupts but fear. Fear of losing power corrupts those who wield it and fear of the scourge of power corrupts those who are subject to it. "
Most Burmese are familiar with the four a-gati, the four kinds of corruption. Chanda-gati, corruption induced by desire, is deviation from the right path in pursuit of bribes or for the sake of those one loves. Dosa-gati is taking the wrong path to spite those against whom one bears ill will, and moga-gati is aberration due to ignorance.
"But perhaps the worst of the four is bhaya-gati, for not only does bhaya fear, stifle, and slowly destroy all sense of right and wrong, it so often lies at the root of the other three kinds of corruption."
Visit Myanmar with Asia Highlights
We provide tailor-made tours to Myanmar. Tours typically start or end in Yangon or Mandalay and last approximately 9 days; visiting Yangon, Bagan, Mandalay and Inle Lake.
You might like:
14-Day Myanmar and Thailand Essence Tour
You might like to read
Why Travel with Asia Highlights During the Pandemic
Tailor-made experience: All of your ideas/needs will be carefully considered to create your ideal trip.
Worry-free planning: Your 1:1 travel consultant in Asia will take all the uncertainty out of your planning, helping you navigate any travel restrictions. 
No-risk booking: 100% refund policy! (up to 14 days before departure)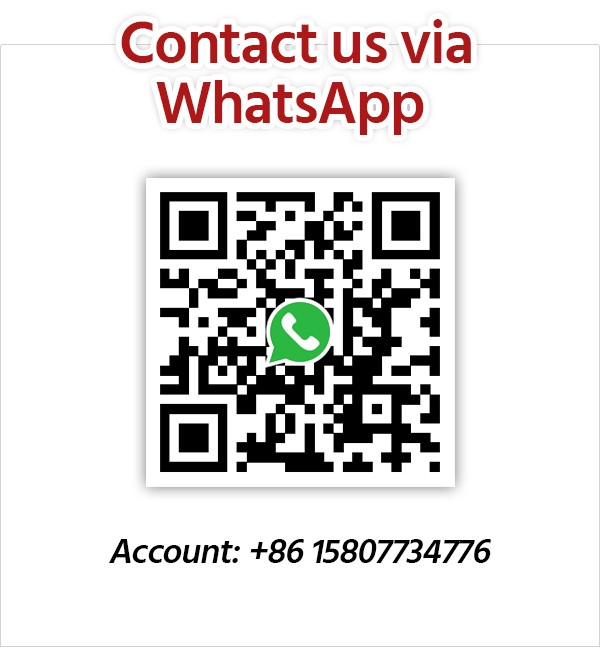 Get Inspired with Our Sample Itineraries
At Asia Highlights, we create your kind of journey — your dates, your destinations, at your pace. You can have any trip tailor made for your travel.
More Travel Ideas and Inspiration