Which are the top restaurants in Myanmar? Those that present local cuisine, have good dining ambiance, and are reasonably priced, can fit the bill.
When in Rome, do as the Romans do. When you are traveling to an exotic land, a good restaurant doesn't always have to be a fancy one, but a place that brings out the best from the local food. If you are looking for top restaurants in Myanmar, consider this article as a starting-point, based on feedback from Asia Highlights' customers.
Although Myanmar cuisine doesn't enjoy the same high reputation as that of its neighbors Thailand and India, eating in Myanmar is also a great chance to experience local lifestyles.
What's more, as the country is home to over 50 ethnic groups and each has its own interpretation of what's really delicious, local Burmese cuisine is certainly something you shouldn't dismiss if you really want to know about the people.
Below is a list of good restaurants selected by Asia Highlights for discerning travelers.
Top Restaurants in Yangon
Being the biggest city in Myanmar and an important port, Yangon offers plenty of choice for dining experiences, ranging from street-side vendors to high-end restaurants.
Most well-known restaurants can easily be found when wandering around the streets of downtown Yangon, specifically 19th Street where you will find Chinatown, and Mahabandoola Road. The city was originally centered round Sule Pagoda, and that is also home to many good restaurants. No matter what flavor you feel like trying, Yangon will have it on offer.
Padonmar Restaurant
Widely-known for its healthy cooking, Padonmar Restaurant stands out for its authentic Burmese food, with light use of oil and salt, friendly to those whose palates prefer mild. The garden setting, away from the hustle and bustle of downtown Yangon, is also a plus, for a fine dining experience.
Shan Yoe Yar
Located in Lanmadaw Township, this restaurant is near the National Museum and creates a good post-museum-visit dining experience. Its menu mainly features Shan food, which is lighter in spice and focuses more on releasing the original taste of the ingredients themselves.
Le Planteur
Le Planteur, as evidenced by its name, boasts a choice of French and European food, as well as some Asian options. It has a great location in the garden of a large villa overlooking a lake, and service is professional and friendly. A wonderful wine list is a bonus, for a special dinner in Yangon.
For more details about top restaurants in Yangon, read our article: Top Restaurants in Yangon.
Recommended Itinerary
Top Restaurants in Mandalay
Mandalay does not have as many restaurants as Yangon, and most are scattered all over the city. As the city is located where lower Burma and upper Burma meet, dining in Mandalay offers an opportunity to try out something different.
The busiest region, around the Royal Palace, is always the go-to place when you are looking for something to fill your stomach. Traveling beyond Mandalay sometimes means you would have to "surrender to" local food even though you might be craving a cheese burger. However, nice views and friendly villagers can compensate for any sacrifices.
Mingalabar Restaurant
Boasting good Burmese food, Mingalabar would provide a nice dining experience for the day of your city tour of Mandalay. It is close to the palace and the food comes in good portions, with side dishes and desserts included. Gluten-free and vegetarian options are also available.
Spice Garden
Located in a two-story wooden building inside the Red Canal Hotel, Spice Garden originated as an introduction to Indian food, enriched by Burmese inspiration. Some key ingredients and spices, as well as a tandoor (a hot oven for roasting chicken), are brought straight from India.
Bistro At 82nd
Certainly a winner, if you would like to indulge your palate with some western food. The homey feeling of this tavern-like restaurant is inviting, as is its long list of western food, including schnitzel, burgers, steak, compote and a wide range of wine.
Want to know more about the eating options in Mandalay? Check out our list on Top Restaurants in Mandalay.
Top Restaurants in Bagan
Also an important destination in the Mandalay Region, Bagan often seems to be the biggest reason why people travel to Myanmar in the first place. Besides its mirage-like pagoda scene, Bagan is also a good place for finding creative cuisine, both western and local. The longest list of restaurants is in Nyaung U, the main town of Bagan, followed by Old Bagan and then the recent settlement of New Bagan.
Sanon
Sanon is a member of the international NGO Tree ALLIANCE, so dining there is dining for a good cause. Providing training and working opportunities for local youngsters, Sanon will be a special treat on your trip to Bagan. Shan Khauk Swe (spicy rice noodles with chicken, tomatoes, radish, coriander and peanuts) is its specialty.
Bagan Zay
Proudly advertising itself as creative modern Burmese, Bagan Zay is absolutely a delight if you are in the mood for something different. Hip and chic, first impressions of Bagan Zay draw you in. Expect fresh and tasty food, as well as widely-popular drinks made with local rum. Vegetarian dishes are also available.
Kyaw Kitchen
Owned by a French man and run by Kyaw his Burmese wife, this homey garden-restaurant caters for travelers who are willing to "waste" time finding it, in a hidden alley of New Bagan.
The menu is international, with some Burmese options. Members of staff speak good English and are eager to share their stories. Their seafood risotto is considered top notch.
For more information about eating in Bagan, see Top Restaurants in Bagan.
Recommended Itinerary
Top Restaurants at Inle Lake
Nestled in the highlands and surrounded by mountains, during British rule Inle Lake used to be a summer resort, and it is still a vacation destination with fine hospitality on offer. Most restaurants at the lake focus on Shan-style cuisine but you can also find some international alternatives with a good reputation.
A majority of resorts and hotels are built around the lakeshore, and so are the restaurants. A view of the floating restaurants is a bonus, in addition to the organic, home-grown ingredients.
Golden Kite Restaurant
This is a good option for dining outside your hotel. The chefs were trained by Italians and they bring out the real authentic taste of pasta, along with traditional Burmese cuisine.
The restaurant has three branches, one in Nyuang Shwe, one in Indein and one in a floating house near the Phaungdaw Oo Pagoda. Whether you are on a sightseeing boat tour or exploring on your own, one of these restaurants will be easy to get to.
Eyeful Lake
The biggest attraction of this restaurant, besides its well-cooked food, must be its awesome view of the lake. The deck of the restaurant is built on a floating house, from where you can watch the busy river traffic and see stilted houses in the distance. The menu is Burmese; fish and fried tomatoes is recommended.
Green Chilli Restaurant
Green Chilli, true to its name, focuses on Asian food, and especially spicy food. Don't run away so fast, however, because it has more to offer: grilled fish or jungle curry for example, and a cool beer as an excellent conclusion to a good meal.
The restaurant's location, on the way from the airport to the lake, gives it an advantage as a suitable introductory venue, as you begin your stay at the lake.
For more ideas about restaurants at Inle Lake, please see our article: Top Restaurants at Inle Lake.
Top Restaurants at Ngapali Beach
Ngapali Beach was nominated by CNN as one of Asia's Top 25 Beaches and it is certainly an ideal destination for a rest, after a long trip in the high temperatures of Myanmar.
Unlike many other beaches in Asia, Ngapali is vulnerable to monsoon weather and shuts down from May to September, when typhoons and rainstorms violently shake the coast.
Hence, hotels and restaurants run their businesses for just for a few months at a time and no effort is spared in providing the best possible service. Seafood is the dominant theme for all restaurants.
Pleasant View Islet Restaurant
This would certainly create a highlight from your vacation at Ngapali Beach! Pleasant View Islet Restaurant offers an exclusive, picturesque and up-market dining experience, with its superb location on a rock in a fishing village.
Hardcore foodies wade their way through shallow water to get to the islet, or take a free boat at high tide. Enjoy a seafood platter, followed by a scrumptious main course at sunset. This is the kind of vacation you deserve.
Catch
Catch is the name of the restaurant at Bayview Beach Resort. Most meals, however, are served at the sunset bar; especially dinners, at which an amazing sunset view on the ocean comes along with the hot plates of food.
Catch serves western-inspired food, with a wide range of wine and cocktails. Soft music plays in the background and customers are caressed by tender ocean breezes. What else could you ask for?
Ngapali Kitchen
Smaller and more unassuming, Ngapali Kitchen is a family-style restaurant by the main road. Besides seafood, its specialty is traditional Burmese food. Despite its small scale, dining tables for 2 and 4 people are well separated, to ensure everyone feels comfortable.
See other dining options at Ngapali Beach in our article Top Restaurants at Ngapali Beach.
Before you embark on a trip to Myanmar, keep in mind that the country is still on its way to becoming a world-class leisure destination. Respect and understanding will be highly appreciated at every point of your Myanmar trip, especially while dining in Myanmar.
For any special requests, such as pure vegan, gluten-free or halal, we will do our best to make it happen for you. Not only on the food front, every detail of your Myanmar trip should be and can be done in your own way. Talk to our travel advisor and tailor-make your trip now!
Visit Myanmar with Asia Highlights
We provide tailor-made tours to Myanmar. Tours typically start or end in Yangon or Mandalay and last approximately 9 days; visiting Yangon, Bagan, Mandalay and Inle Lake.
You might like:
14-Day Myanmar and Thailand Essence Tour
You might like to read
Top 5 Destinations to Visit in Myanmar
Why Travel with Asia Highlights During the Pandemic
Tailor-made experience: All of your ideas/needs will be carefully considered to create your ideal trip.
Worry-free planning: Your 1:1 travel consultant in Asia will take all the uncertainty out of your planning, helping you navigate any travel restrictions. 
No-risk booking: 100% refund policy! (up to 14 days before departure)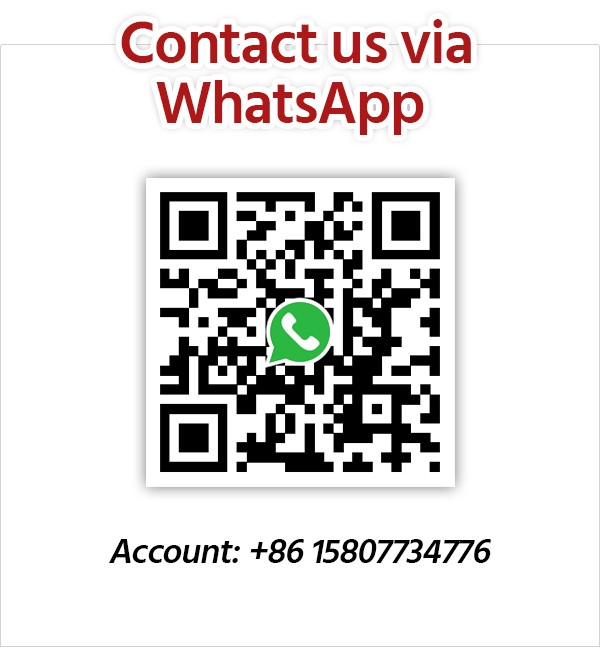 Get Inspired with Our Sample Itineraries
At Asia Highlights, we create your kind of journey — your dates, your destinations, at your pace. You can have any trip tailor made for your travel.
More Travel Ideas and Inspiration