Accommodation may be one of the most important factors affecting travel experience, so how to choose a good hotel is clearly an important issue.
Compared to other neighboring countries in Southeast Asia, the value-for-money of hotels in Myanmar is low. For the same standard of hotel, the price in Myanmar is 20%-30% higher than that in Vietnam, Thailand or the Philippines; which is one of the main reasons why traveling in Myanmar is more expensive than in other Southeast Asian countries.
Reasons for the Higher Cost of Accommodation
Less Competition
In contrast to other countries where tourism is better developed, Myanmar's tourist industry began to develop only in recent years, and the number and quality of the hotels is growing only slowly. So during the peak season, hotels are in short supply, and they don't need to reduce prices to attract tourists.
High Costs
Most hotels were built during the period when military government was in power. The government controls land and commercial interests, and especially before 2015, western countries clamped economic sanctions on Myanmar, leading to increased prices of all goods.
Over the past few years, Myanmar has built a lot of new hotels, so that the hard-to-find-a-room situation which occurred during the years 2013 to 2015 does not exist anymore. If, however, your travel is planned any time from November to March, we would still recommend for you to book as early as possible.
Start to Create Memories Together in This Honeymoon Trip
Comparison Between Different Cities
Inle Lake and Ngapali
Among 5 major tourist cities (Yangon, Mandalay, Bagan, Inle Lake and Ngapali), Inle Lake and Ngapali, as Vacation-type destinations, have relatively better hotels than the other destinations, mainly reflected in hotel facilities and service, and the surrounding environment. The main hotel types of these two cities are resorts and resort hotels.
Bagan
Hotels in Bagan have their own style. Hotels and temples are scattered around on the plain. The architectural styles and colors of most hotels are similar to the pagodas. When night comes, you may feel like you are surrounded by pagodas and temples.
Most hotels offer good rooms, great service and a swimming pool (which can be a good touch since the afternoons in Bagan are hot).
Yangon and Mandalay
The hotel styles of these two cities are similar. Most downtown hotels, such as Sedona Hotel Yangon, meet the needs of both leisure and business travelers. Near Inya Lake, though it is a leisure zone, most hotels have many meeting rooms, and room facilities are hardly different than in the cities.
Some suburban, lakeside or riverside hotels, however, such as the Rupar Hotel Mandalay, can provide resort-level services and facilities.
Suggestions on Where to Stay
Yangon
You are recommended to stay near the Shwedagon Pagoda or the Kandawgyi Lake Area. These areas used to be the commercial and political centers when Yangon was still the capital. Staying near them gives you access to some fine restaurants and major attractions. Downtown Yangon has some good places for nightlife and drinks.
Whether you are on an annual vacation or a romantic getaway, you will enjoy these perks.
Recommendations: Novotel Yangon Max, Sedona Hotel Yangon

The bar of Novotel Hotel
Mandalay
Mandalay city is not as attractive as the others, and there are not many nightlife activities. With this background, your choice of hotel will be more about overall services than location.
Most travelers spend 2 days in Mandalay. Staying at a hotel near Mandalay Palace, at the heart of the city, gives you easy access to major tourist sites. For some travelers with longer vacations, it might also be nice to stay outside the city, where there are some nice boutique hotels to choose from.
Recommendations: Mandalay Hill Resort, Rupar Resort, Sedona Mandalay

A room of Rupar Resort
Bagan
Nyuang U is the airport town of Bagan and is home to a lot of budget-friendly hotels; Old Bagan gives perfect access to the archaeological zone and mid-range to luxury hotels are found there; New Bagan is 20 minutes from Old Bagan by car, a place where you can find budget and mid-range hotels and restaurants.
For an enjoyable stay at good value, we'd recommend Old Bagan, as it is easy to explore the temple complex from there and at some hotels you can have an amazing view of the pagodas at sunset.
Recommendations: Aye Yar River Resort, Bagan Lodge, Aureum Palace Hotel & Resort Bagan

The garden of Aye Yar River View Resort
Inle Lake
The hotel area can be simply divided into "in the town" and "near the lake". Accommodation in the town is generally guesthouse-style with simple facilities, and it is easy to find. Renting a bike or an electric vehicle, and dining are also easy in the town.
Hotels with good standards and facilities are located on either side of the lake, fewer on the west than on the east.
Recommendations: Pristine Lotus SPA and Resort, Aureum Palace, Inle Princess Resort, Inle Resort & Spa
Ngapali
Thandwe airport is closer to Ngapali Beach than it is to Thandwe Town. The short 15-minute airport shuttle bus makes it seem less important to choose a "location-first" hotel. About 70% of mid-range and high-end hotels and resorts are beside the beach.
Ngapali Beach is shut down during the monsoon season (roughly May to September), when it remains off the radar for tourists. From October to April there is a rush of Westerners on their annual vacations or family trips, with the influx hitting its peak in December and January. So if you want a quiet and comfortable holiday, it is important to choose a hotel or resort with its own private beach.
Though the pristine beach attracts much custom, restaurant choice is limited. The reason is that most locals are fishermen and farmers; some run restaurants or cafés part-time, catering to westerners for only a few months. So you may wish to choose a hotel or resort with an on-site restaurant.
Recommendations: Aureum Resort & Spa, Bayview - the Beach Resort
Recommended Itinerary
Top List
Best Hotels in Yangon
Belmond Governor's Residence
Reconstructed beside the most famous local building, the original governor's house, this hotel has now become the most prestigious in Yangon. Besides, Belmond's management is also very professional.
The Strand Hotel
This is one of the oldest hotels in Yangon and even in Myanmar. It is a local landmark building that was renovated and refurbished to create a luxury hotel.
Novotel Yangon Max
Novotel is the best among the hotel chains currently in Yangon. This hotel has one of the best French restaurants in Yangon, along with a tennis court and a beautiful swimming pool. From a deluxe room or executive room here, you can see the Shwedagon Pagoda.
Sedona Yangon
Good value-for-money recommended. This is the best four-star hotel in Yangon. The hotel is in the Inya Lake area, and from the top floor you can see the former residence of Aung San Suu Kyi. The hotel is located equidistant from the city center and the airport, so transport is very convenient.
More on Top Hotels in Yangon
Best Hotels in Mandalay
Rupar Mandalar Resort
This is located on the outskirts of a quiet resort and the rooms are very comfortable. The family suite, which can accommodate 6-9 people, incorporates three bedrooms.
Mandalay Hill Resort
Located at the foot of Mandalay Hill, this hotel has a large estate and is close to a golf course.
Mandalay City Hotel
This is a 3* hotel, good value-for-money recommended. Although located on the street, a long corridor inside the hotel makes it very quiet. The breakfast here offers a lot of fresh fruit and fruit juice.
Bagan King Hotel
This is a 3*+ hotel with special decorative style. The service, room and breakfast are widely acclaimed by guests.
More on Top Hotels in Mandalay
Best Hotels in Bagan
Aureum Palace Hotel
This is located on the Bagan plain and is just beside the famous landmark Watch Tower. From the hot-air balloon, you can see that the hotel covers a large area. The hotel villa room is really nice.
Aye Yar River Resort
This hotel's location is very good, and if you take the room near the river, you can enjoy a magnificent sunset from the room. Besides, the garden is also great.
Bagan Lodge
This is a pleasant and comfortable resort. The French design style is very attractive, and cold blue mixed with warm colors stands out when compared to other hotels. The rooms and the swimming pool are also beautiful.
Arthawka Hotel
High value-for-money recommended. This is the best three-star hotel in Bagan.
More on Top Hotels in Bagan
Best Hotels in Inle Lake
Pristine Lotus SPA & Resort
This hotel has an exclusive entrance on the west side of Inle Lake. It is divided into the villa area leaning against the mountain and the floating area by the water. The swimming pool is built in the same architectural style as the hotel. The villa room has a loft, which will be popular with your children.
Inle Princess Resort
This is the first luxury resort at Inle Lake. The resort built a bridge for locals leading to the market.
Novotel Inle Lake Min Myat
This is a new resort with good management. Sitting at the sunset bar and ordering a cocktail to enjoy the sunset, you will feel like your trip is complete.
Inle Resort SPA
Good value-for-money is recommended. This resort is bigger than a public park and has rooms near the pond or the lake. Please do not get lost in the resort!
More on Top Hotels at Inle Lake
Best Hotels in Ngapali
Aureum Resort Spa
The Aureum group is a company with 20 years of history, and its hotels in Myanmar are very well managed. This hotel has an outdoor swimming pool, but guests at the executive cottage can enjoy a private pool.
Bayview - the Beach Resort
You can see many humane designs (wheelchair access) and environmental protection designs in this hotel. The hotel can arrange various extra activities (such as BBQ, for an extra cost upon demand).
When you eat in the restaurant here, not only can you enjoy the stunning sunset but you can also see fishermen bringing the fish home.
Sandoway Resort
This villa is amazing, with fantastic decorations and excellent sea views. It is so charming and cultured it makes you feel like you're at home. Every room has its own assigned beach beds! Every detail is well-conceived.
Pleasant View Resort
This resort is in a good location facing the sea. It is well designed and on one of the best stretches of beach. The resort's proximity to the fishing village helps you realize you are still in Myanmar and it is great for taking photos.
The spa and all the massages here are excellent. You can go out on the street at the back for cheaper massages, but it is worth it to pay a little bit extra in the resort.
More on Top Hotels at Ngapali Beach
Visit Myanmar with Asia Highlights
We provide tailor-made tours to Myanmar. Tours typically start or end in Yangon or Mandalay and last approximately 9 days; visiting Yangon, Bagan, Mandalay and Inle Lake.
You might like:
14-Day Myanmar and Thailand Essence Tour
You might like to read
Why Travel with Asia Highlights During the Pandemic
Tailor-made experience: All of your ideas/needs will be carefully considered to create your ideal trip.
Worry-free planning: Your 1:1 travel consultant in Asia will take all the uncertainty out of your planning, helping you navigate any travel restrictions. 
No-risk booking: 100% refund policy! (up to 14 days before departure)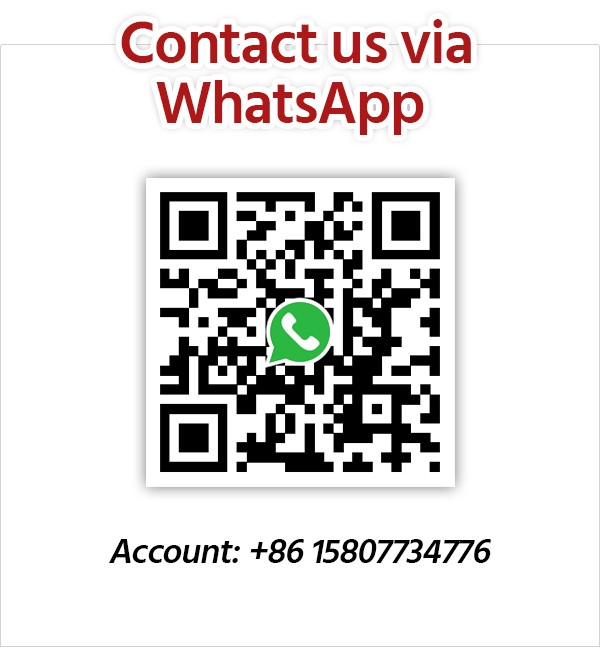 Get Inspired with Our Sample Itineraries
At Asia Highlights, we create your kind of journey — your dates, your destinations, at your pace. You can have any trip tailor made for your travel.
More Travel Ideas and Inspiration