Planning a trip to Myanmar, especially the first trip, can be a major task. The first question you may want to ask yourself is: How many days should I spend in Myanmar? This article might help you decide.
Do Some Homework before Planning
Myanmar is the largest country in Southeast Asia. It opened up to the outside world in 1996, yet it's only in recent years that the country has seen greater numbers of visitors, after the junta's tight rule loosened up in 2003.
Much of the country still remains underdeveloped. Road conditions are not uniformly good; flights can be cancelled at short notice; although it looks fun, nostalgic and maybe budget-friendly, train travel is not necessarily comfortable, due to the run-down rail system.
It's a large country with relatively little modern convenience, meaning that if you were thinking to squeeze it all into one visit, you'll probably need to think again and restrain your unfettered ambitions.
Various destinations are connected by flights, but bear in mind that most flights depart very early. Not just "7 o'clock early", for there's a chance you may get onboard at 6 am and fly for half an hour.
One good thing about the early flights is that you will have a full day in your next destination. Nevertheless, you can also be worn out if you plan to hop between destinations from day by day. The smart move is to allow yourself some free time to relax at each destination before moving on.
What You Like Will Determine Where You Should Go
Your interests will decide how much time to spend at one locale. Major tourist destinations are located in the central and southern parts of Myanmar, namely Mandalay, Inle Lake, Bagan, Ngapali Beach and Yangon. (Refer to our Myanmar tourist map for a better understanding.)
Attractions at a city-level destination can be visited within one day, but an extra day for a trip to adjacent attractions - for instance, Mingun of Mandalay - would be required.
For history buffs and culture diggers, one full day in both Yangon and Mandalay introduces you to the country's past and present.
Visiting all the pagodas in Bagan is Mission Impossible and not really necessary when you can take in the highlights within a day.
Natural landscape and local lifestyles around Inle Lake are worth a 2-day stay at a riverfront resort. Consider adding one more day if you feel like trekking in Kalaw.
Between October and April, Ngapali Beach welcomes beach-goers who prefer a more tranquil vacation, and its pristine beach deserves at least a 2-day stay.
Some holiday-makers will add one or two extra days to their itineraries if they are taking a 2-day cruise from Mandalay to Bagan.
Unlike its neighbor Thailand, Myanmar never sells itself as a leisure destination; unlike Cambodia or Vietnam, it never boasts of world heritage sites.
What Myanmar offers is a journey back in time, back to when skyscrapers and McDonald's have not yet taken over the cities, when people live out what they really believe and when you can see twinkling stars in the clear night sky. If that is what you are looking for, start your Myanmar planning now!
Recommended Itinerary
9 Days Is Ideal for a First-time Trip
After thorough study of the needs and interests of our customers, Asia Highlights offers some practical tips in planning your first trip to Myanmar for 9 days. Must-go destinations, namely Yangon, Bagan, Mandalay and Inle Lake, are included, with 2 days at each.
Day one, arrive in Yangon
It's probably easiest to take an international flight to Bangkok and then connect with Yangon, as there are over 10 flights a day from Bangkok and choices range from budget to international airlines.
Flights to Yangon mostly take off from Bangkok in the afternoon and you will arrive in the late afternoon. After check-in, take a couple of hours to walk around near your hotel.
Day two, take a Yangon city tour
Shwedagon Pagoda, mentioned in every guide book, is the most important attraction in Yangon. Usually it is jammed with locals and travelers alike. This pagoda will give you your first impression of how Buddhism impacts the lives of local people.
One other place you should visit is the house where Myanmar politician Aung San Suu Kyi was held under house arrest, for nearly 15 years between 1989 and 2010. Take a walk around the house and around Bogyoke Aung Suu Market, named after Suu Kyi's late father, to learn about what the lady has done for her motherland. s
Day three, take an early flight from Yangon to Nyuang U, the airport town near Bagan
You will have an opportunity to visit a lovely village in Bagan just as the locals start their daily life. And the rest of today could be free for you to do as you please.
Choose a hotel near the Bagan Archaeological Zone and you will have a chance to see the sunset over the Bagan Plain, with shadows of a thousand pagodas.
Day four, take an early morning hot-air balloon flight over Bagan, before the real visit starts
Most of the pagodas in Bagan are not accessible, being in need of renovation, so your tour guide will choose some for you to visit, probably Ananda Pagoda, Dhammayangyi Pagoda and Maha Bodhi Pagoda, and you will have a chance to climb a pagoda for another good sunset view.
Day five, make your way to Mandalay in the morning and get to one of its adjacent towns
Towns around Mandalay, such as Mingun, Inwa (or Ava), Amarapura, or Saigaing all boast a long history, even longer than Mandalay itself, very closely related to the ancient kingdom. A visit to one of these would provide a great opportunity to learn about Burmese royal history.
What we suggest is a morning visit to Mingun to observe the great buildings built by King Bodawpaya. Then proceed to Amarapura for a sunset boat trip, to view the famed U Bein Bridge.
Day six, an introduction to Buddhist culture
Mandalay is the premier educational center for Buddhism and today's visit should include the Shwenandaw Monastery, Kuthodaw Pagoda and the World's Largest Book, all near Mandalay Palace. Stretch your legs to the top of Mandalay Hill and watch as the city slowly descends into darkness.
Day seven, fly to Nyuangshwe, the airport town of Inle Lake
The climate seems to change here at Inle Lake because now you can feel a refreshing breeze. This calls for a refreshing boat trip to Indien, where you can see numerous ruined pagodas sprouting from the water. Villages around Inle Lake organize a 5-day rotation of market days. Ask your tour guide if there is a market today and if so, go and have a blast.
Day eight, savor the real treat of Inle Lake
Floating houses, floating gardens, floating restaurants and floating markets… take a boat trip to observe the fascinating lifestyle on Inle Lake. Step into a teak-wood monastery built over the water and watch how fishermen row their boats using only one leg.
Day nine, fly back to Yangon and return home
It's convenient that the flight to Yangon from Inle Lake is an early-morning flight and you can easily connect with your international departure flight.
Tailor your trip to Myanmar
To cover the four major destinations in Myanmar, you will only need nine days. That said, the country has more to offer. October to April is the best time to escape to Ngapali Beach; and also the hikers' favorite, the Kalaw trekking trail with less-traveled remote villages; extend your stay in Yangon to the legendary Gold Rock, layered with pure gold…
With Asia Highlights' expertise, it's easier than you might think to tailor-make a Myanmar trip with your own personalized focus. And certainly, you will enjoy every bit of the planning.
Visit Myanmar with Asia Highlights
We provide tailor-made tours to Myanmar. Tours typically start or end in Yangon or Mandalay and last approximately 9 days; visiting Yangon, Bagan, Mandalay and Inle Lake.
You might like:
14-Day Myanmar and Thailand Essence Tour
You might like to read
Why Travel with Asia Highlights During the Pandemic
Tailor-made experience: All of your ideas/needs will be carefully considered to create your ideal trip.
Worry-free planning: Your 1:1 travel consultant in Asia will take all the uncertainty out of your planning, helping you navigate any travel restrictions. 
No-risk booking: 100% refund policy! (up to 14 days before departure)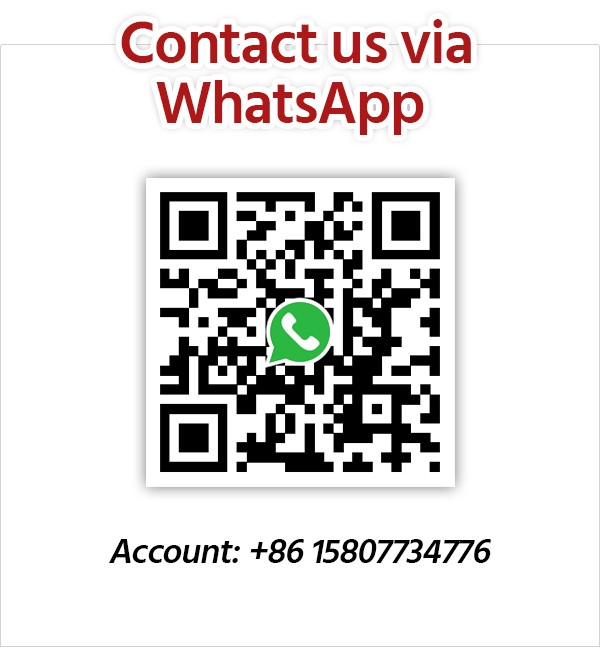 Get Inspired with Our Sample Itineraries
At Asia Highlights, we create your kind of journey — your dates, your destinations, at your pace. You can have any trip tailor made for your travel.
More Travel Ideas and Inspiration