Myanmar Water Festival, also known as the Thingyan Festival, is the most important traditional festival in Myanmar. It is also one of the most popular Burmese festivals among foreigners.
The Water Festival is Celebrated Just Before the New Year
Some people may misunderstand the Water Festival to be the same as New Year in Myanmar. It would be more accurate, however, to say that the Water Festival is one of the activities to celebrate Myanmar's New Year. New Year in Myanmar falls on the day after the Water Festival ends.
Because it is a Buddhist festival, the date of the festival follows the Myanmar lunar calendar, so it is not on the usual January 1st. The Water Festival and Myanmar New Year are around mid-April every year and the celebration lasts for 4 to 7 days.
Recommended Itinerary
What Our Customers Said
Excellent planned and executed Myanmar excursion

Asia Highlights and their local Myanmar partner "mAsia" did an excellent job in planning and execution of a one week trip to Myanmar.The various tour guides and drivers had good knowledge and good command over English.

More

Gerd, Jan 2018

Excellent planned and executed Myanmar excursion

They never failed to be at the agreed locations and on time. Cars provided spacious and in very good condition. Hotels booked met our expectations - especially Yangon, Bagan, Lake Inle.

More

Gerd, Jan 2018

A truly magical experience

You measure the quality of a tour company with how they handle the bumps along the way. Encountering unexpected baggage fees from Cambodia Angkor Air in Siem Reap.Albee without hesitation agreed to cover this cost.

More

Bob Bosshard, Mar 2020

A truly magical experience

We have just returned from an amazing trip to Laos, Cambodia and Vietnam. Our travel adviser Albee Ning prepared a wonderful itinerary taking us to great locations with creative activities highlighting local culture.

More

Bob Bosshard, Mar 2020

Great trip with Asia Highlights

We had already booked two trips in China with China Highlights. Both trips were a great experience. So when planning our trip to Cambodia we immediately thought of Asia Highlights because they offer a trip to Vietnam

More

Frank & Nadia, Nov 2019

Asia Highlights is perfection

My husband and I just returned from an 8 week trip thoughout China- Laos, Cambodia, Vietnam and also Singapore and Phuket. I worked with Ruby of Asia Highlights for months designing my dream independant private trip.

More

Barb, May 2019

Asia Highlights is perfection

I have travelled for years personally and professionally and I have to say that Ruby and Asia Highlights are one of the best operators I have ever encountered.

More

Barb, May 2019

Wonderful vacation with Asia Highlights

We traveled with Asia Highlights 14 days through Cambodia and Myanmar. Leo from Asia Highlights made the itinerary and organized everything perfect ! We really enjoyed the tour, the hotel selection was great !

More

Stefan H, Feb 2019
Why Do People Celebrate by Splashing Water?
There are many accounts of the origin of the Water Festival and one of them is from a Hindu myth.
One day, the King of Brahmas, Arsi had a dispute about astrology with the King of Devas, Śakra. After constant disagreement, they decided to descend to earth to undergo arbitration from the master of astrology. And they agreed that the loser should be punished by having his head cut off.
In the end, Śakra was declared the winner, but he didn't want Brahmas to cut off his head. In order, however, to comply with the agreement, Brahmas cut his head off. But Brahmas' head was still amazingly powerful and it couldn't be placed anywhere or bad things would happen there, so Śakra ordained for 7 fairies to take turns to hold Brahmas' head. Each turn lasted one year on the earth. Later, Śakra brought an elephant head and splashed water on it, causing Brahma to come back to life.
Ever since, before a new year, people splash water on each other to wash away the sins and the bad fortune of the previous year, and to wish each other good luck.
What Do People Do to Celebrate the Festival
Generally, the Water Festival and New Year celebration together last 4 to 7 days. The New Year public holiday in Myanmar lasts 10 to 15 days, and begins before the Water Festival.
Thingyan Eve
The first day of the festival, also called Thingyan Eve, is called a-kyo nei in Burmese. During the daytime there are many religious activities, including almsgiving and offerings, washing figures of Buddha and cleaning the temples. Each family puts myrtle branches on their front door, to ward off disaster and bad luck.
At night, the real merrymaking begins, with song and dance. Many pavilions and stages appear, well-decorated with wood and bamboo. Showgirls dress in colorful tops and skirts, and tinsel and garlands of flowers form a beautiful backcloth for the nighttime fun.
Water Carnival
The second day of the festival is called a-kya nei and is considered to be the real start of the Water Festival. In Hindu myth, this day is when Thagyamin, the highest-ranking nat in traditional Burmese Buddhist belief and the king of the second heaven above Catumaharcika, made his descent from his celestial abode to earth. Symbolic cannon fire starts the day.
In the rural areas of Myanmar, locals soak sprigs of thabyay (jambul) in a silver bowl to create scented water, and gently sprinkle this water on others.
But in the big cities like Yangon and Mandalay, the celebration is much crazier. In addition to traditional bowls and cups, hoses, huge syringes, water pistols and other devices are widely used by locals and foreigners. Many who live near the cities drive their families in to take part in the city water carnivals.
If you think you can only splash water during the festival, think again; performances by puppeteers, orchestras, dance troupes, comedians, film stars and singers, including modern pop groups, create feasts for the eyes.
The fourth day, also the last day of the Thingyan Festival, is called a-tet nei. It is the day when Thagyamin goes back to heaven. During this day, people eat a kind of traditional snack called mont lone yei baw (glutinous rice balls with palm sugar). It's good fun joining the young men and women to make this. But please be careful when you eat it, since just for fun some pranksters sometimes put chili inside instead of palm sugar.
New Year's Day
The day just after the end of Thingyan is New Year. The first day of the New Year is very important, and people avoid doing immoral things on that day, otherwise bad luck will follow them the whole year long. On the other hand, if you do good deeds on that day, good luck will be your companion throughout the year.
So on that day, people present alms and offerings everywhere. Young people visit their elders, pay obeisance and wash hair for them with shampoo beans (Acacia rugata) and bark. People also pray as they release birds into the sky or fish into the rivers or lakes. Many people observe precepts and listen to scriptures in the temples.
On New Year"s Day, people also make food donations at various places. They typically provide free food to those participating in the New Year"s celebrations. Various live performances can also be enjoyed on the day.
Start to Create Memories Together in This Honeymoon Trip
Advice for the Festival
Book air tickets and hotels well in advance to avoid disappointment.
Respect the local culture and customs.
Do not bring valuables, especially electronic products, with you during the festival, otherwise they will be soaked. Alternatively, keep your phone, camera and other valuables in a waterproof bag.
Don"t wear high-heels and for convenience tie up your long hair.
Don"t splash old people, monks, pregnant women or drivers.
Take care to protect your skin in the heat.
Do not wear thin clothes, or you will feel embarrassed when you get wet.
Do not throw water balloons straight at someone's head or face.
During the four days of the festival, many banks, restaurants and shops will be closed. So if you need to withdraw money or buy some snacks, you should plan to do so in advance.
Visit Myanmar with Asia Highlights
We provide tailor-made tours to Myanmar. Tours typically start or end in Yangon or Mandalay and last approximately 9 days; visiting Yangon, Bagan, Mandalay and Inle Lake.
You might like:
14-Day Myanmar and Thailand Essence Tour
You might like to read
Why Travel with Asia Highlights During the Pandemic
Tailor-made experience: All of your ideas/needs will be carefully considered to create your ideal trip.
Worry-free planning: Your 1:1 travel consultant in Asia will take all the uncertainty out of your planning, helping you navigate any travel restrictions. 
No-risk booking: 100% refund policy! (up to 14 days before departure)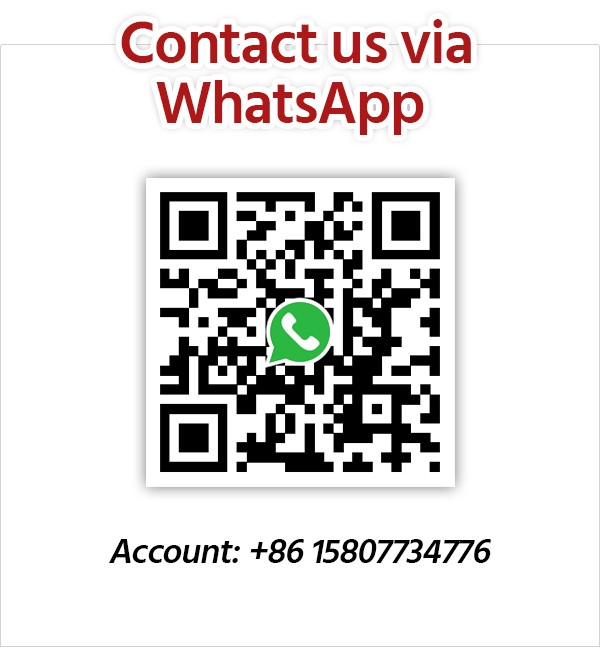 Get Inspired with Our Sample Itineraries
At Asia Highlights, we create your kind of journey — your dates, your destinations, at your pace. You can have any trip tailor made for your travel.
More Travel Ideas and Inspiration