Mandalay is an enchanting city, replete with horse-drawn-carriage taxis and with stupas dotting the horizon.
You can climb to the top of many of the ruins, and a few of the larger structures provide amazing views of the landscape. You might feel as if you are looking at an ethereal sepia photograph, unsure where nature ends and the work of man begins.
Every year, many make the pilgrimage to see Mandalay's wonders. Here are some of our favorite sites:
Mahamuni Pagoda - Radiant Buddha Likeness
Located in the southern region of Mandalay, the Maharani Pagoda is home to one of the most popular Buddhist statues in the world. Having made a journey itself back to Mandalay in 1784, the idol is a beloved stop along the pilgrim's road.
Both tourists and devotees are drawn to this 3.82-meter statue. It is layered in gold, patiently washed by monks each morning, and one of only five sculptures made of the Buddha while he was alive. The shining likeness wears a crown of diamonds, rubies and sapphires and is a majestic sight.
Recommended Itinerary
What Our Customers Said
Excellent planned and executed Myanmar excursion

Asia Highlights and their local Myanmar partner "mAsia" did an excellent job in planning and execution of a one week trip to Myanmar.The various tour guides and drivers had good knowledge and good command over English.

More

Gerd, Jan 2018

Excellent planned and executed Myanmar excursion

They never failed to be at the agreed locations and on time. Cars provided spacious and in very good condition. Hotels booked met our expectations - especially Yangon, Bagan, Lake Inle.

More

Gerd, Jan 2018

A truly magical experience

You measure the quality of a tour company with how they handle the bumps along the way. Encountering unexpected baggage fees from Cambodia Angkor Air in Siem Reap.Albee without hesitation agreed to cover this cost.

More

Bob Bosshard, Mar 2020

A truly magical experience

We have just returned from an amazing trip to Laos, Cambodia and Vietnam. Our travel adviser Albee Ning prepared a wonderful itinerary taking us to great locations with creative activities highlighting local culture.

More

Bob Bosshard, Mar 2020

Great trip with Asia Highlights

We had already booked two trips in China with China Highlights. Both trips were a great experience. So when planning our trip to Cambodia we immediately thought of Asia Highlights because they offer a trip to Vietnam

More

Frank & Nadia, Nov 2019

Asia Highlights is perfection

My husband and I just returned from an 8 week trip thoughout China- Laos, Cambodia, Vietnam and also Singapore and Phuket. I worked with Ruby of Asia Highlights for months designing my dream independant private trip.

More

Barb, May 2019

Asia Highlights is perfection

I have travelled for years personally and professionally and I have to say that Ruby and Asia Highlights are one of the best operators I have ever encountered.

More

Barb, May 2019

Wonderful vacation with Asia Highlights

We traveled with Asia Highlights 14 days through Cambodia and Myanmar. Leo from Asia Highlights made the itinerary and organized everything perfect ! We really enjoyed the tour, the hotel selection was great !

More

Stefan H, Feb 2019
Shwenandaw Monastery - Embossed Teakwood Beauty
Shwenandaw means "Golden Palace" because it was once part of the Royal Palace. No longer plated in gold, this monastery still exhibits intricately carved 19th-century architecture.
As you walk through, you will see stories told in the beautiful relief carvings. All around the walls and roofs are shapes or designs etched into the beautiful teak. The main shrine houses a gilt statue of the Buddha.
Kuthodaw Pagoda - Peruse the World's Largest Book
Built in 1857, the exterior of this temple is completely covered in gold. The real treasure, however, is in the 730 marble structures that comprise the 'book' containing the whole of the Buddhist canon.
As you meander through these rows of stupas, you will see that each tablet contains approximately 100 lines. When completed in 1868, the words on each stone were plated with gold. The gold was looted several decades later, but the tablets remained and are recognized as the world's largest book.
Recommended Itinerary
Mandalay Hill - Sunset Sanctuary
For a breath-taking view of the sunset, Mandalay Hill is the place to go. The climb on this pilgrim's route is an easy one and well worth it for the resulting panoramic view of the countryside. If you prefer a more leisurely time, there is an elevator to take you to the top, but you will miss some of the sights along the way.
En route you will see a giant standing-Buddha and a statue of Sanda Muhki, both of whom help depict prophecies of the holy man.
Once you reach the top of the hill, there are two temples, the Sandamuni and Sutaungpyei Pagodas. Here, at this tranquil site, pilgrims often present offerings and pray.
Mandalay Palace - A Regal Piece of History
Mandalay Palace sits nestled safely inside a walled perimeter and is surrounded by a beautiful moat. The original palace was destroyed during WWII, but this is a replica of the home of King Mindon and his family in the late 19th century.
Stroll the extensive grounds and enjoy the shady, ancient gardens, playgrounds, and swimming pools. For those interested in its military aspects, security ports for soldiers, horses, and archers can be viewed.
You will also encounter sheds for the royal animals, audience halls and a monastery. Royal clothing is on display and can even be worn for photos.
Recommended Itinerary
U-Bein Bridge in Amarapura - Splendor from Dawn to Dusk
For a nice change of pace, stroll across Taungthaman Lake on the longest teak bridge in the world. The water levels vary according to the season, but the lake will always give you a sense of serenity.
If you rise early, you might see local monks and villagers beginning their day with a journey to the opposite side. You can shop on the bridge for handicrafts and other souvenirs. At sunset, the lake takes on an orange hue, silhouetting both the bridge and pedestrians against a magical backdrop.
The Ancient City of Inwa - Travel to the Past on a Horse and Buggy
Go back in time on a horse-drawn carriage to this ancient city. The enchantment here is the glimpse of history you get from a city which was destroyed by invasions and earthquakes, and later rebuilt.
This is the former capital of the country, and its oldest buildings date back to the 14th century; but each renovation brought a new style of architecture. The splendor of the past can be seen in the huge fort walls, standing ever-vigilant around the old buildings.
Here you can also see the Maha Aung Mye Bonzan monastery. Unlike its counterparts, this marvel was made of brick. The entrance is guarded by stone chinthes and its ornate design makes it a must-see for any traveler.
Recommended Itinerary
Sagaing - Dazzling Pagodas Shining Amidst Verdant Hillsides
Sagaing is situated on lush, green hills just opposite Inwa. It boasts numerous monasteries and pagodas, ranging from gold to silver and white. Their gold spires can best be seen from Sagaing Hill.
There is an annual festival in November that draws both locals and tourists alike, and includes marionette shows and other cultural delights.
The Soon U Ponya Shin Pagoda, built in the 14th century, is located here as well. It once housed Buddhist relics and is rumored to grant 14 wishes.
Mingun - Immense Temple with Spectacular Views
This temple is located on the Ayeyarwady River. At nearly 150 meters, its awe-inspiring size is truly a wonder, giving it spectacular panoramic views of the countryside.
What differentiates this superstructure from others is that it was never finished. An astrologer predicted that King Bodawpaya would die upon its completion, so the project was abandoned. Had it been finished, the stupa atop the behemoth would have been the largest in the world.
Today, a model of this stupa is located nearby, and contains the Mingun Bell. Originally commissioned for the temple, it is now said to be the largest unflawed bell in the world.
Experience the Wonders of Myanmar with Asia Highlights
Let Asia Highlights take the worry out of your travel. When you choose one of our tour packages, you get an authentic experience in one of the most pristine and undiscovered countries in Asia. We will arrange all of your travel needs and can customize your trip to ensure you have the best experience possible. Begin your carefree getaway by clicking on the link below!
Visit Myanmar with Asia Highlights
We provide tailor-made tours to Myanmar. Tours typically start or end in Yangon or Mandalay and last approximately 9 days; visiting Yangon, Bagan, Mandalay and Inle Lake.
You might like:
14-Day Myanmar and Thailand Essence Tour
You might like to read
Top 7 Things to Do in Mandalay
Why Travel with Asia Highlights During the Pandemic
Tailor-made experience: All of your ideas/needs will be carefully considered to create your ideal trip.
Worry-free planning: Your 1:1 travel consultant in Asia will take all the uncertainty out of your planning, helping you navigate any travel restrictions. 
No-risk booking: 100% refund policy! (up to 14 days before departure)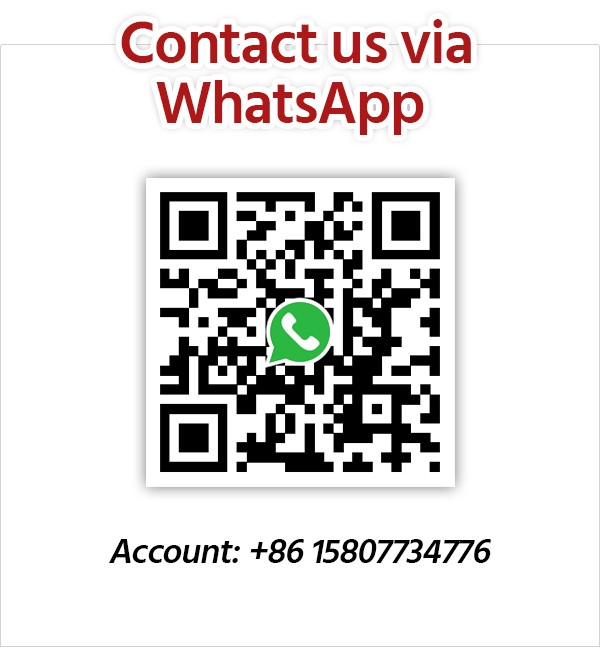 Get Inspired with Our Sample Itineraries
At Asia Highlights, we create your kind of journey — your dates, your destinations, at your pace. You can have any trip tailor made for your travel.
More Travel Ideas and Inspiration