Weather: October is the month when the transition between rainy and dry seasons in Mandalay takes place. There is heavy rainfall in the first half of October and lovely dry weather during the second half of the month.
The average maximum daytime temperature in Mandalay in October is a hot 32°C (90°F), with high humidity. There is about 125 mm (5 inches) of rainfall during the first half of October, with 9 days of heavy rain.
Levels of ultra-violet radiation are very high at midday (10 on the ultra-violet index), when the skies are clear. The average night-time temperature is a warm 24°C (75°F).
Clothing: The average daytime temperature in October is a hot 32°C (90°F), so T-shirts or vests will be useful. As there are high rates of precipitation during the first half of October, please don't forget to bring an umbrella or raincoat and wear water-proof sandals during this time.
In the second half of October, the days become sunny. So you should pay attention to sun protection, and bring sun hats and glasses when going out.
Other Tip
There's still a major difference in temperature between day and night. Please bring a coat when going out at night.
What Our Customers Said
Excellent planned and executed Myanmar excursion

Asia Highlights and their local Myanmar partner "mAsia" did an excellent job in planning and execution of a one week trip to Myanmar.The various tour guides and drivers had good knowledge and good command over English.

More

Gerd, Jan 2018

Excellent planned and executed Myanmar excursion

They never failed to be at the agreed locations and on time. Cars provided spacious and in very good condition. Hotels booked met our expectations - especially Yangon, Bagan, Lake Inle.

More

Gerd, Jan 2018

A truly magical experience

You measure the quality of a tour company with how they handle the bumps along the way. Encountering unexpected baggage fees from Cambodia Angkor Air in Siem Reap.Albee without hesitation agreed to cover this cost.

More

Bob Bosshard, Mar 2020

A truly magical experience

We have just returned from an amazing trip to Laos, Cambodia and Vietnam. Our travel adviser Albee Ning prepared a wonderful itinerary taking us to great locations with creative activities highlighting local culture.

More

Bob Bosshard, Mar 2020

Great trip with Asia Highlights

We had already booked two trips in China with China Highlights. Both trips were a great experience. So when planning our trip to Cambodia we immediately thought of Asia Highlights because they offer a trip to Vietnam

More

Frank & Nadia, Nov 2019

Asia Highlights is perfection

My husband and I just returned from an 8 week trip thoughout China- Laos, Cambodia, Vietnam and also Singapore and Phuket. I worked with Ruby of Asia Highlights for months designing my dream independant private trip.

More

Barb, May 2019

Asia Highlights is perfection

I have travelled for years personally and professionally and I have to say that Ruby and Asia Highlights are one of the best operators I have ever encountered.

More

Barb, May 2019

Wonderful vacation with Asia Highlights

We traveled with Asia Highlights 14 days through Cambodia and Myanmar. Leo from Asia Highlights made the itinerary and organized everything perfect ! We really enjoyed the tour, the hotel selection was great !

More

Stefan H, Feb 2019
Things to Do— Visit Pyin Oo Lwin
Pyin Oo Lwin, at an altitude of 1,070 meters, was the summer capital for the British colonial administration until the end of British rule in 1948. This city offers visitors cool days and nights, peaceful rural roads and tracks for walkers and cyclists, and trekking in the countryside.
Below are some further attractions.
The Botanical Gardens
The Botanical Gardens constitute a large English-type park in the middle of a lovely Burmese town. Officially named the National Kandawgyi Gardens, the Botanical Gardens were opened in 1915 and are still beautifully maintained.
Highlights include the petrified wood museum, the swamp walkway, the covered aviary and the viewpoint over the gardens. The beautiful flowers and vast jungles of trees will help relax both eyes and mind. The gardens are a good place for a picnic.
If you need a day to relax, read, take a beautiful walk, have a nice lunch, or learn some history, this is your place. You can definitely immerse yourself in the natural beauty of the surroundings.
Recommended Itinerary
Waterfalls
The best time to explore the waterfalls is during the wet season. But in Myanmar, wet season means rainy days, when it's not advisable to do many outdoor activities.
The middle of October, however, is the perfect time for visiting waterfalls, when you can enjoy the vigorous waterfalls on a sunny day. Here are several famous waterfalls for your reference.
The fishermen stand at the stern of their boat on one leg and use the other leg to row, making it possible for them to free both hands to cast their nets, and to spot the location of fish more easily, underneath the reeds and algae.
Pwe Kauk Falls
Pwe Kauk Falls are a series of small waterfalls served by large quantities of water from the hills. They are a popular place for locals to hang out, particularly during the holidays. You can trek on nice walkways and paths to the falls and the surrounding landscape is very beautiful.
This is a pleasant place to relax. You can find simple restaurants in the area for refreshment. It takes around 15 minutes to get there by road from Pyin Oo Lwin.
Anisakan
The path to the waterfall is rough and stony, but when you see the waterfall, you will forget any sense of inconvenience. The water here is fresh and clear.
You can easily spend a whole day near the waterfall in the shadow of trees and listening to the sounds of water, birds, insects and the jungle.
At the bottom, you are rewarded not only with a nice waterfall but also an inviting natural swimming pool, a small temple and a cafe.
You can swim in the lake, but don"t go too far.
The Peik Chin Myaung Cave
It's interesting to explore this cave, which is not like traditional caves, in that you do not see much of the actual cave formation but mainly see all the Buddha's statues filling the cave.
You can also see a mini waterfall at the entrance to the cave. Inside, you may see people praying and worshipping Buddha, donating money and moving on to relax. It's quite fascinating.
It is well worth exploring the cave walkways and enjoying the coolness of the air. Do remember to take off your shoes and socks when entering.
Visit Myanmar with Asia Highlights
We provide tailor-made tours to Myanmar. Tours typically start or end in Yangon or Mandalay and last approximately 9 days; visiting Yangon, Bagan, Mandalay and Inle Lake.
You might like:
14-Day Myanmar and Thailand Essence Tour
You might like to read
Why Travel with Asia Highlights During the Pandemic
Tailor-made experience: All of your ideas/needs will be carefully considered to create your ideal trip.
Worry-free planning: Your 1:1 travel consultant in Asia will take all the uncertainty out of your planning, helping you navigate any travel restrictions. 
No-risk booking: 100% refund policy! (up to 14 days before departure)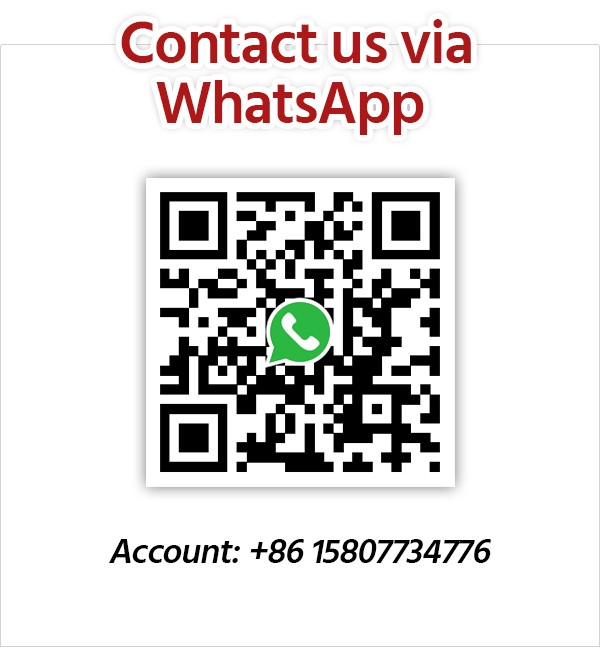 Get Inspired with Our Sample Itineraries
At Asia Highlights, we create your kind of journey — your dates, your destinations, at your pace. You can have any trip tailor made for your travel.
More Travel Ideas and Inspiration