Weather:August is still the rainy season, but it's near the end, and is not as hot as before. Just like July, although August is still in the off-season, some western tourists will come for a summer holiday. Heavy rainfall, however, may have an impact on tourism, causing flight delays, difficult road conditions and less pleasant landscapes.
The average maximum daytime temperature in Mandalay in August is 28℃ (82℉), feeling cool and humid. There is about 136 mm (5.3 inches) of rainfall across the whole of August, including 16 days of heavy rainfall.
Ultra-violet levels are extremely high (11+ UV index) at midday, when the skies are clear. The average night-time temperature is a warm 24℃ (75℉).
Clothing:The average daytime temperature in August is a cool 28℃/82℉; T-shirts and thin coats are the order of the day. As there are high rates of precipitation, when going out please don't forget to bring an umbrella or raincoat and to wear water-proof sandals.
During the rainy-season months, there is a higher rate of dengue fever. If you cover your skin, especially in the grass, this will help to avoid mosquito bites. If going for outdoor activities, you should wear a thin long-sleeved shirt.
Other Tips
1. Rainy as it is, ultra-violet radiation is still strong.
2. Heavy rainfall may trigger a series of geohazards. Please keep an eye on the weather forecast and the local news.
3. It's a little cool at night. Please bring a coat when going out.
What Our Customers Said
Excellent planned and executed Myanmar excursion

Asia Highlights and their local Myanmar partner "mAsia" did an excellent job in planning and execution of a one week trip to Myanmar.The various tour guides and drivers had good knowledge and good command over English.

More

Gerd, Jan 2018

Excellent planned and executed Myanmar excursion

They never failed to be at the agreed locations and on time. Cars provided spacious and in very good condition. Hotels booked met our expectations - especially Yangon, Bagan, Lake Inle.

More

Gerd, Jan 2018

A truly magical experience

You measure the quality of a tour company with how they handle the bumps along the way. Encountering unexpected baggage fees from Cambodia Angkor Air in Siem Reap.Albee without hesitation agreed to cover this cost.

More

Bob Bosshard, Mar 2020

A truly magical experience

We have just returned from an amazing trip to Laos, Cambodia and Vietnam. Our travel adviser Albee Ning prepared a wonderful itinerary taking us to great locations with creative activities highlighting local culture.

More

Bob Bosshard, Mar 2020

Great trip with Asia Highlights

We had already booked two trips in China with China Highlights. Both trips were a great experience. So when planning our trip to Cambodia we immediately thought of Asia Highlights because they offer a trip to Vietnam

More

Frank & Nadia, Nov 2019

Asia Highlights is perfection

My husband and I just returned from an 8 week trip thoughout China- Laos, Cambodia, Vietnam and also Singapore and Phuket. I worked with Ruby of Asia Highlights for months designing my dream independant private trip.

More

Barb, May 2019

Asia Highlights is perfection

I have travelled for years personally and professionally and I have to say that Ruby and Asia Highlights are one of the best operators I have ever encountered.

More

Barb, May 2019

Wonderful vacation with Asia Highlights

We traveled with Asia Highlights 14 days through Cambodia and Myanmar. Leo from Asia Highlights made the itinerary and organized everything perfect ! We really enjoyed the tour, the hotel selection was great !

More

Stefan H, Feb 2019
Things to Do
There will be persistent and high precipitation in August. Since there is heavy rain more than half the month, indoor activities are more advisable than outdoor ones. Going shopping at the traditional markets may be a good option.
Visit the Jade Market
The best jade in the world comes from Myanmar and usually passes through Mandalay. So the Jade Market in Mandalay is a place you just cannot miss. It's popular among locals as well as tourists.
Foreigners need to pay a $1 admission price to the market. If you prefer, you could sit outside and observe craftspeople cutting and polishing jade nearby.
The market is divided into different sections depending on the type of jade and the process. It is very interesting to watch the dealers judging the wares and buying or discarding them, checking the quality with LED-flashlights, and haggling over prices.
The jade appears in all sorts of states from rough rock to fine jewelry. Even if you don"t appreciate jade, this place is still interesting to many.
Visit Zegyo Market
Zegyo Market, the oldest and most important market in Mandalay, is in downtown Mandalay. It is a distribution center for vegetables, fruit and other fresh products, as well as a major market for jewelry and handicrafts.
In this, one of the largest markets in Myanmar, you can really feel the pulse of the people as you stroll around. There are many shops and stalls even on the perimeter of the market. The products for sale flood every corner of the place. Fruit, apparel, household items, souvenirs, and prayer items are all highly visible and for sale.
Unlike the "touristy" local markets often listed on travel websites or in books, this market does not cater to foreigners. No one will hassle you here and you'll be free to browse. Even if you are not planning to shop, this is a very interesting place to explore, to get a feel for the local culture.
Recommended Itinerary
Visit Myanmar with Asia Highlights
We provide tailor-made tours to Myanmar. Tours typically start or end in Yangon or Mandalay and last approximately 9 days; visiting Yangon, Bagan, Mandalay and Inle Lake.
You might like:
14-Day Myanmar and Thailand Essence Tour
You might like to read
Why Travel with Asia Highlights During the Pandemic
Tailor-made experience: All of your ideas/needs will be carefully considered to create your ideal trip.
Worry-free planning: Your 1:1 travel consultant in Asia will take all the uncertainty out of your planning, helping you navigate any travel restrictions. 
No-risk booking: 100% refund policy! (up to 14 days before departure)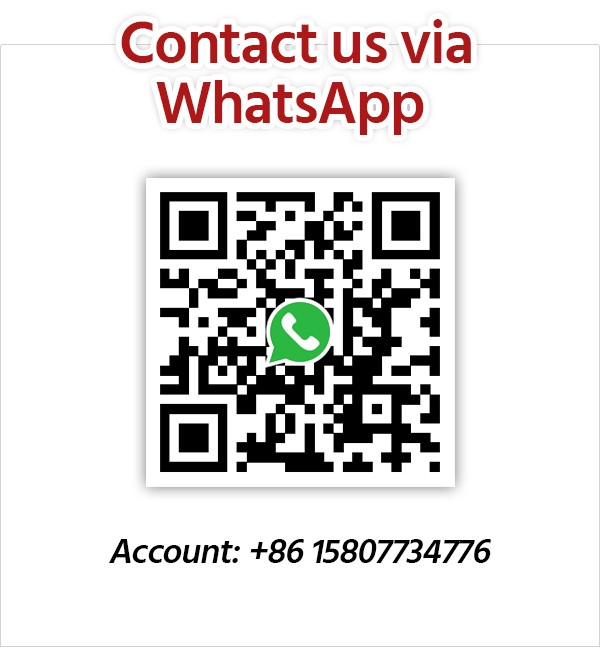 Get Inspired with Our Sample Itineraries
At Asia Highlights, we create your kind of journey — your dates, your destinations, at your pace. You can have any trip tailor made for your travel.
More Travel Ideas and Inspiration