Traveling in Myanmar (Burma), you will encounter some different ways of life or living habits, which are totally different from yours. So if you are planning a trip to Myanmar, this article will give you some tips to avoid some unnecessary embarrassment or trouble while traveling.
Men in Longyi Skirts and Flip-Flops
When you arrive at the airport, you will see that the men are all wearing a skirt and flip-flops, including the customs staff. When your guide picks you up at the airport and is wearing the same, please do not feel that he is disrespecting you; on the contrary, that's the way the Myanmar people show their respect.
This is their original long skirt, called "longyi". It is held in place by folding fabric over without a knot. It is also sometimes folded up to the knee for comfort.
When you walk along the streets in Myanmar, you will notice that men in longyi can also ride a bike easily. In 2013, when President Thein Sein met U.S. President Barack Obama, that's what he wore.
Avoiding Wild Dogs
Myanmar is a Buddhist country and the Myanmar people believe in Ahimsa (nonviolence), so you can see wild dogs everywhere from downtown Yangon to the remote villages at Inle Lake.
Be sure to stay away from them and, when you sit down and have a rest, make sure there are no dogs under the chair or the table otherwise you are likely to get bitten.
According to the general manager of Novotel Inle Lake Myat Min, warnings of a number of tourists having been bitten by dogs have been received. There is no rabies vaccination in the vicinity of Inle Lake and the wounded have to go to a hospital in the city of Taunggyi, which is 40 kilometers away from the lake.
Therefore, we recommend that you have a rabies vaccination in advance before you travel to Myanmar.
Avoiding Hot Floors in Temples at Noon
Myanmar has a tropical climate, so the most suitable season for traveling is during the dry season (hot season). But during the dry season, the average temperatures can reach above 30°C.
If you visit a temple at noon, you might find the temple is empty. Why? You can take off your shoes and try to walk on the ground — then you will know why. You will feel like you are barbecuing yourself.
In Myanmar, when visiting a temple, you should always take off your shoes and socks, including in the main hall of the temple and the surrounding area.
You will find your travel schedule is usually arranged to start early and end late. This is because the sunrise and sunset are very beautiful and it's too hot to do any activities at noon, so going back to your hotel to rest or have lunch at a restaurant is a better choice at this time of day.
Recommended Itinerary
Small-Scale Domestic Flights
Except for Yangon International Airport, airports in other cities are small like a bus station. They usually have only one runway, and your luggage will be delivered directly to you from just 20 meters away, next to the plane.
As there are no displays or broadcasts at the airport, it is easy to miss the boarding time. You'd better take your boarding pass to the staff and confirm this.
There is no fixed seat on the flight and you can sit anywhere you want to. The flight attendants will help passengers to arrange their seats as reasonably as possible.
The efficiency of getting on and off the plane may be the highest of all other countries. When all the passengers have boarded the plane, the hatch door will be closed immediately and the plane is ready to take off. And when the plane arrives and stops, the back door will be opened at once.
Some air companies only have one plane and fix their flight route, such as Yangon – Inle Lake – Bagan – Mandalay. So if your travel schedule is the same as this one, please do not feel confused when you get the boarding pass with the same flight number.
Talkative Guides
Being a tour guide is a very good job in Myanmar, and the most talented young people want to be a tour guide. At the same time, they also cherish their work and learn to enrich themselves.
In Myanmar, the knowledge of the tour guides is very profound. They can talk about anything from a license number to the changes of the car buying system, from a signboard to the details of a festival. So traveling with a guide is the best way for you to learn about this country.
But be careful not to talk too much about politics with them. Under the period of military government rule, the words and deeds of tour guides were monitored. Although the control is relatively loose nowadays, they take it as a taboo.
Lack of Street Lighting
No matter which city or destination you are in, the night lighting is not enough. In particular, if you are at Inle Lake and don't have a driver, you'd better go back to your hotel before dark, or it will be hard for you to see the road clearly and it's very easy to get lost.
Public transportation in Myanmar is not as common as you may expect.
Currency Confusion
In Myanmar, new U.S. dollars (without folds or damaged corners) are the most popular currency. In January 2017, the exchange rate in Mandalay International Airport was about US$1=1,356K. The 1,000K (about $0.73) and 10,000K ($7.30) are the most common denominations.
Small restaurants and shops usually prefer to accept kyats. You will need a calculator to have a general concept of price. However, larger restaurants, shops, and hotels also accept dollars, but the exchange rate is much lower than at the airport.
Recommended Itinerary
Hop-On and Hop-Off Transport
City buses and the Yangon Circular Train do not close their doors. You can get on and off anytime you want. The speed of the Yangon Circular Train is only 5 kph to 10 kph, so it is not much faster than walking.
In many cities, you can see young people standing on the outsides of the cars or even sitting on the roof. Although it seems interesting, we do not recommend you do that.
All Kinds of Traffic Together
Outside Yangon, especially at Inle Lake and Bagan, you are likely to encounter carriages, oxcarts, and tricycles. They share the roads together with other vehicles in harmony.
Visit Myanmar with Asia Highlights
We provide tailor-made tours to Myanmar. Tours typically start or end in Yangon or Mandalay and last approximately 9 days; visiting Yangon, Bagan, Mandalay and Inle Lake.
You might like:
14-Day Myanmar and Thailand Essence Tour
You might like to read
Is It Safe to Travel to Myanmar
Why Travel with Asia Highlights During the Pandemic
Tailor-made experience: All of your ideas/needs will be carefully considered to create your ideal trip.
Worry-free planning: Your 1:1 travel consultant in Asia will take all the uncertainty out of your planning, helping you navigate any travel restrictions. 
No-risk booking: 100% refund policy! (up to 14 days before departure)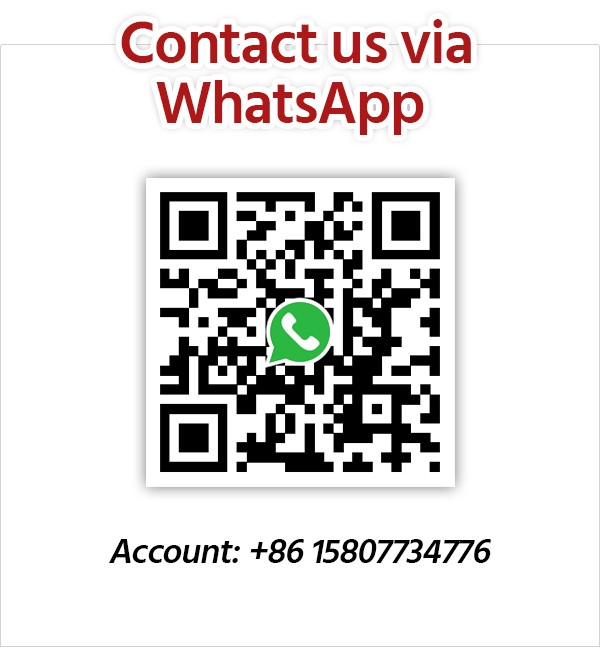 Get Inspired with Our Sample Itineraries
At Asia Highlights, we create your kind of journey — your dates, your destinations, at your pace. You can have any trip tailor made for your travel.
More Travel Ideas and Inspiration