A number of ethnic minority populations reside in the hills surrounding Inle Lake, including the Shan, Pa-O, Taung Yo, Danu, Kayah and Danaw peoples. The unique crafts produced in their villages are showcased daily on the lake through the many floating markets.
While visitors here won't be able to find the modern malls or commercial shopping areas available in large cities, they will not be disappointed with the vast array of exquisite goods available for purchase at Inle Lake.
Hand-woven textiles made of silk and lotus root, items from gold and silversmith workshops, and yet more ethnic crafts await shoppers.
Asia Highlights promises that guests will never be taken on unexpected or undesired shopping detours. Our organization is dedicated to providing quality, customized travel experiences, carefully tailored to meet your demands.
Markets
Because there are no large supermarkets or shopping centers in the area, the local Inthar people purchase everything they need in the markets set up around the lake. For travelers in the Inle Lake area who are looking to bring home some authentic souvenirs, your shopping needs will be satisfied with a trip to one of the many markets available here.
Merchants from the nearby villages travel down to the water in order to conduct business, frequently hawking wares directly from their boats. In fact, the markets are such a central part of daily life here that the canals sometimes experience heavy boat-to-boat traffic jams.
Markets may be held on the shore areas surrounding the lake, but are most vibrant and alive when held on the lake itself.
Recommended Itinerary
What Our Customers Said
Excellent planned and executed Myanmar excursion

Asia Highlights and their local Myanmar partner "mAsia" did an excellent job in planning and execution of a one week trip to Myanmar.The various tour guides and drivers had good knowledge and good command over English.

More

Gerd, Jan 2018

Excellent planned and executed Myanmar excursion

They never failed to be at the agreed locations and on time. Cars provided spacious and in very good condition. Hotels booked met our expectations - especially Yangon, Bagan, Lake Inle.

More

Gerd, Jan 2018

A truly magical experience

You measure the quality of a tour company with how they handle the bumps along the way. Encountering unexpected baggage fees from Cambodia Angkor Air in Siem Reap.Albee without hesitation agreed to cover this cost.

More

Bob Bosshard, Mar 2020

A truly magical experience

We have just returned from an amazing trip to Laos, Cambodia and Vietnam. Our travel adviser Albee Ning prepared a wonderful itinerary taking us to great locations with creative activities highlighting local culture.

More

Bob Bosshard, Mar 2020

Great trip with Asia Highlights

We had already booked two trips in China with China Highlights. Both trips were a great experience. So when planning our trip to Cambodia we immediately thought of Asia Highlights because they offer a trip to Vietnam

More

Frank & Nadia, Nov 2019

Asia Highlights is perfection

My husband and I just returned from an 8 week trip thoughout China- Laos, Cambodia, Vietnam and also Singapore and Phuket. I worked with Ruby of Asia Highlights for months designing my dream independant private trip.

More

Barb, May 2019

Asia Highlights is perfection

I have travelled for years personally and professionally and I have to say that Ruby and Asia Highlights are one of the best operators I have ever encountered.

More

Barb, May 2019

Wonderful vacation with Asia Highlights

We traveled with Asia Highlights 14 days through Cambodia and Myanmar. Leo from Asia Highlights made the itinerary and organized everything perfect ! We really enjoyed the tour, the hotel selection was great !

More

Stefan H, Feb 2019
Schedule
Most markets are open five days a week and change location every day, so finding them can sometimes be tricky for tourists traveling without guides. Generally, the markets rotate every five days between Nyaungshwe, Heho, Taunggyi, Minethauk, and Shwenyaung, respectively.
Asia Highlights works closely with our partners in the local communities to ensure an easy, hassle-free shopping experience for our clients, so that your only job is to relax and shop.
Mine Thauk Market
One of the most popular five-day markets, the Mine Thauk is a vibrant market where Inthar people come to purchase daily necessities, such as fresh fruit and vegetables, which are usually carried in from the surrounding hill tribe areas.
Guests will enjoy browsing through the lacquerware crafts, and Buddhist sculptures which can also be found here.
Nampan Market
This market is especially lively and boasts an array of colorful crafts produced by ethnic minority villagers who dwell in the surrounding hills. Travelers will especially appreciate being able to see the Pa-O people dressed in their traditional garb as they display their wares.
Nampan Market is another market that works on the five-day rotation schedule, so shoppers should remember to check its location for the day, before setting off.
Ywama Floating Market
This floating market in Ywama village is the largest and one of the most popular shopping destinations in the area. An abundance of fresh food, as well as a variety of unique souvenirs, can be found here. Remember to make an early morning start when visiting this market, in order to avoid the worst of the crowds.
Hand-Woven Textiles
Textile weaving has been a traditional craft for generations of people who live around Inle Lake. Local craftsmen and women use bamboo looms to produce an array of gorgeous fabrics that are usually made out of lotus root, which grows naturally in the lake itself.
Inn Paw Khon Village
Guests wishing to explore this tradition and purchase some handcrafted textiles should visit Inn Paw Khon village. Located west of Nampan village, this area is home to the most skilled weavers in the area and is one of the most unique shopping destinations that Inle Lake has to offer.
Shoppers here will be able to observe the process of local artisans using silk and lotus root carefully to weave shawls, sarongs, tapestries and other fabrics. The high-quality materials produced through these traditional practices may be a bit pricier than other textile materials in Myanmar.
However, purchasing some textiles is recommended if guests wish to support the local economy and take home a piece of authentic Myanmar culture, purchased directly from source.
Gold and Silversmith Workshops
Gold and silversmithing are also traditional crafts in the Inle Lake area. Travelers will enjoy being able to observe the process of gold and silver metals being processed into jewelry and other crafts at one of the local workshops.
The best place to witness this tradition is Ywama village, where the craft is most alive and accessible. Silversmith shops can be found at most markets in the areas surrounding Inle Lake.
Recommended Itinerary
Further Shopping
The Rural Development Society Shop is the retail branch of the Rural Development Society, which aims to improve quality of life of individuals living in the Shan and Pa-O tribal regions around Inle Lake.
Visitors to the RDS can purchase goods such as hand-made paper, clothing and fabric produced by local people, all the while supporting growth in the surrounding community.
The Asia Highlights Experience
Responsible Travel
Asia Highlights is committed to responsible travel so that guests will be guaranteed a positive travel experience. We will tailor your trip in order to suit your interests, schedule and budget.
Our organization also works to foster positive development in the regions we tour. Asia Highlights tours visit many welfare projects and restaurants, so that guests have the opportunity to engage with the local community.
For Travelers
We remind guests to research the political situation of their destination countries, in order to be respectful travelers. Our guides will also gently remind you of any customs that need to be observed when traveling through Myanmar.
Visit Myanmar with Asia Highlights
Asia Highlights is committed to responsible travel so that guests will be guaranteed a positive travel experience. We will tailor your trip in order to suit your interests, schedule and budget.
Get a head start on planning your dream vacation today.
You might like:
14-Day Myanmar and Thailand Essence Tour
You might like to read
Top 9 Things to Do at Inle Lake
Why Travel with Asia Highlights During the Pandemic
Tailor-made experience: All of your ideas/needs will be carefully considered to create your ideal trip.
Worry-free planning: Your 1:1 travel consultant in Asia will take all the uncertainty out of your planning, helping you navigate any travel restrictions. 
No-risk booking: 100% refund policy! (up to 14 days before departure)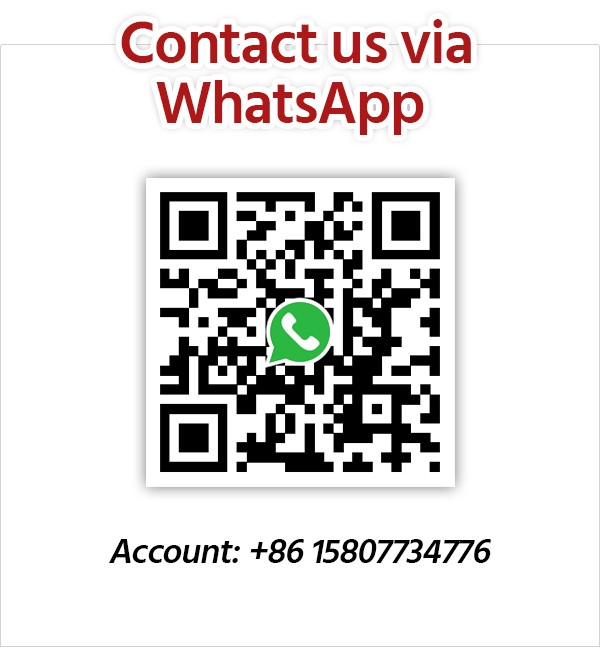 Get Inspired with Our Sample Itineraries
At Asia Highlights, we create your kind of journey — your dates, your destinations, at your pace. You can have any trip tailor made for your travel.
More Travel Ideas and Inspiration