When you hear of Myanmar, what comes to mind? Maybe its military rule? Its political struggle? Aung San Suu Kyi? While these may be what we hear most often about the country, there is a vast and rich history beyond these topics.
In fact, in the past this land was referred to as the Golden Land, reflecting its former glory. When you visit the Shwedagon Pagoda, which is said to be more than 2,500 years old, you will see glimpses of its past glory.
It's plated with gold and decorated with numerous precious stones including diamonds and rubies.
Pagan Dynasty (1044–1287)
The history of civilization in Myanmar goes back a long way, but what we know as Myanmar was mainly formed in the Pagan Dynasty in the 11th century. King Anawrahta, who reigned at the time, united Burma under his monarchy. He promoted a common language – Burmese – and also promoted the practice of Buddhism.
It was during this time that many pagodas and temples were built in the city of Pagan (Bagan), which at that time was the capital city of the Burmese kingdom.
The area now boasts over 2,200 ruins of temples and pagodas and is listed as a World Heritage Site although it is said that there used to be more than 10,000 pagodas and temples there.
An invasion by the Mongols ended this dynasty. After they left, the kingdom had been broken up and the power centers were scattered, eventually becoming several kingdoms. The following era was marked by a series of wars and instability.
Start to Create Memories Together in This Honeymoon Trip
What Our Customers Said
Excellent planned and executed Myanmar excursion

Asia Highlights and their local Myanmar partner "mAsia" did an excellent job in planning and execution of a one week trip to Myanmar.The various tour guides and drivers had good knowledge and good command over English.

More

Gerd, Jan 2018

Excellent planned and executed Myanmar excursion

They never failed to be at the agreed locations and on time. Cars provided spacious and in very good condition. Hotels booked met our expectations - especially Yangon, Bagan, Lake Inle.

More

Gerd, Jan 2018

A truly magical experience

You measure the quality of a tour company with how they handle the bumps along the way. Encountering unexpected baggage fees from Cambodia Angkor Air in Siem Reap.Albee without hesitation agreed to cover this cost.

More

Bob Bosshard, Mar 2020

A truly magical experience

We have just returned from an amazing trip to Laos, Cambodia and Vietnam. Our travel adviser Albee Ning prepared a wonderful itinerary taking us to great locations with creative activities highlighting local culture.

More

Bob Bosshard, Mar 2020

Great trip with Asia Highlights

We had already booked two trips in China with China Highlights. Both trips were a great experience. So when planning our trip to Cambodia we immediately thought of Asia Highlights because they offer a trip to Vietnam

More

Frank & Nadia, Nov 2019

Asia Highlights is perfection

My husband and I just returned from an 8 week trip thoughout China- Laos, Cambodia, Vietnam and also Singapore and Phuket. I worked with Ruby of Asia Highlights for months designing my dream independant private trip.

More

Barb, May 2019

Asia Highlights is perfection

I have travelled for years personally and professionally and I have to say that Ruby and Asia Highlights are one of the best operators I have ever encountered.

More

Barb, May 2019

Wonderful vacation with Asia Highlights

We traveled with Asia Highlights 14 days through Cambodia and Myanmar. Leo from Asia Highlights made the itinerary and organized everything perfect ! We really enjoyed the tour, the hotel selection was great !

More

Stefan H, Feb 2019
Taungoo Dynasty (1510–1752) and Konbaung Dynasty (1752–1885)
In the 16th century, the Taungoo Dynasty reunified the empire and initiated significant economic and administrative reforms. These developments were then continued by the Konbaung Dynasty.
The Mingun Pahtodawgyi, the world's largest unfinished stupa, is a relic from this period of time. The project was started by King Bodawpaya, the sixth king of the Konbaung Dynasty.
This project is seen as a reflection of the eccentricities of King Bodawpaya. Its building took a huge toll on the people and was shrouded with superstition. Once the king died, the project was stopped. It now serves mainly as an attraction rather than a religious site.
Colonial Rule (1825–1948)
The First Anglo-Burmese War (1824–26) was the beginning of the century long British colonial rule in Burma. By 1885, the British succeeded in occupying the area and established it as a province of British India.
You will be able to see remnants of this period in the "Colonial District" in downtown Yangon. Colonial-era buildings, such as the High Court Building (built in 1914) and the Strand Hotel (built in 1896), serve as a reminder of the British's former presence in Myanmar.
While the Burmese economy grew during this period, the wealth and power were mainly concentrated amongst the Indian migrants and British firms. The ethnic Burmese were largely left out. Japan partially invaded Burma in 1942, but the British troops were able to regain control over most of the colony by 1945.
Recommended Itinerary
Post-Independence (1948–1962)
Aung San, the father of Aung San Suu Kyi, was credited as the engineer of the country's independence, and referred to as the "Father of the Nation" of modern-day Myanmar, but he was assassinated 6 months before the independence declaration on January 4th, 1948.
The first years following Burma's independence were unstable and marked by successive insurgencies by various factions.
Military Rule
In 1962, the military staged a coup and took over the state. It turned out to be the beginning of a long and dark period of time where Burma shied away from the rest of the world. Ne Win took leadership of the country and made efforts to transform Burma into a socialist state.
Burma's economic development continued to suffer, so much so that it was classified as the "Least Developed Country" by the UN in 1987. Erratic leadership of the government was at fault.
For example, in September 1987, Ne Win suddenly canceled most currency notes, allowing only those divisible by nine due to superstitious belief. This caused a huge downturn in the economy.
In early 1990, Aung San Suu Kyi, the daughter of the assassinated Aung San, stood against the military rule. For this act, she was awarded the Nobel Peace Prize, but she was also put under house arrest by the government for 15 years. The house is now an attraction site for tourists.
Recommended Itinerary
2011 to Now
In 2011, things started to change through democratic reforms. One of the reforms included the release of Aung San Suu Kyi. Changes have accelerated since then and, in 2016, the first non-military president of the country since 1962 was elected, while Aung San Suu Kyi herself assumed the role of State Counselor.
It is hoped that this will be the beginning of the restoration of Myanmar's past glory.
Visit Myanmar with Asia Highlights
We provide tailor-made tours to Myanmar. Tours typically start or end in Yangon or Mandalay and last approximately 9 days; visiting Yangon, Bagan, Mandalay and Inle Lake.
You might like:
14-Day Myanmar and Thailand Essence Tour
You might like to read
Why Travel with Asia Highlights During the Pandemic
Tailor-made experience: All of your ideas/needs will be carefully considered to create your ideal trip.
Worry-free planning: Your 1:1 travel consultant in Asia will take all the uncertainty out of your planning, helping you navigate any travel restrictions. 
No-risk booking: 100% refund policy! (up to 14 days before departure)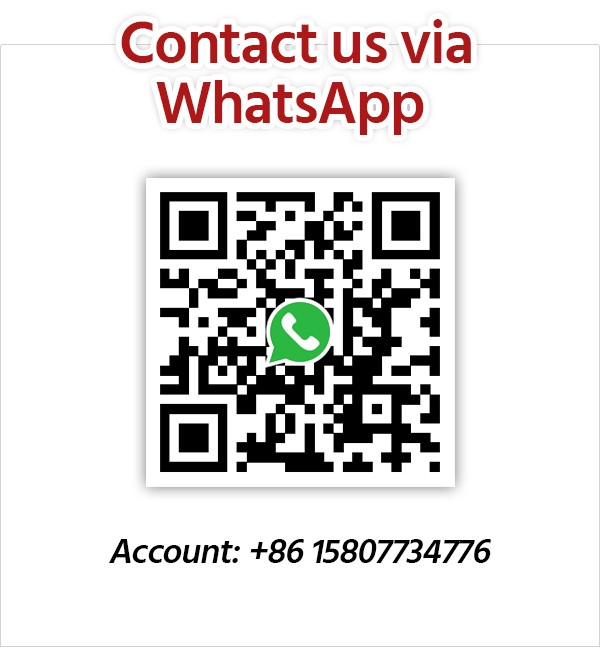 Get Inspired with Our Sample Itineraries
At Asia Highlights, we create your kind of journey — your dates, your destinations, at your pace. You can have any trip tailor made for your travel.
More Travel Ideas and Inspiration