The four best ways of travelling around Myanmar are by air, boat, bus or rail. Flying between cities is popular among westerners, while cruising is enjoyable. Buses are cheaper, simpler and faster than trains. Train travel may be exciting for younger travelers; both terrific and (possibly) terrifying.
Flights – Fast and Best-Value
Flying in Myanmar is almost comparable to taking a bus in western countries. It is fast and cheap to travel long distances, such as between Mandalay and Bagan or Yangon. A beach holiday can always be arranged at the other end of a flight.
Myanmar's airlines consist of several private airlines and the state-run Myanmar Airways. Note that Myanmar Airways and Myanmar Airways International (MAI) are two different companies.
We recommend Air KBZ for its good safety record and relatively new aircraft. Avoid Air Bagan with its old aircraft and Myanmar Airways for its poor safety record.
The busiest route is a 2-hour flight between Yangon and Mandalay, with eight flights per day. It costs around $110. The four international airports are located in Mandalay, Yangon, Bagan and the capital Naypyidaw.
Note: All April flights are booked early because of the Thingyan Water Festival and Myanmar New Year. It is wise to book with a travel agent well in advance.
Recommended Itinerary
What Our Customers Said
Excellent planned and executed Myanmar excursion

Asia Highlights and their local Myanmar partner "mAsia" did an excellent job in planning and execution of a one week trip to Myanmar.The various tour guides and drivers had good knowledge and good command over English.

More

Gerd, Jan 2018

Excellent planned and executed Myanmar excursion

They never failed to be at the agreed locations and on time. Cars provided spacious and in very good condition. Hotels booked met our expectations - especially Yangon, Bagan, Lake Inle.

More

Gerd, Jan 2018

A truly magical experience

You measure the quality of a tour company with how they handle the bumps along the way. Encountering unexpected baggage fees from Cambodia Angkor Air in Siem Reap.Albee without hesitation agreed to cover this cost.

More

Bob Bosshard, Mar 2020

A truly magical experience

We have just returned from an amazing trip to Laos, Cambodia and Vietnam. Our travel adviser Albee Ning prepared a wonderful itinerary taking us to great locations with creative activities highlighting local culture.

More

Bob Bosshard, Mar 2020

Great trip with Asia Highlights

We had already booked two trips in China with China Highlights. Both trips were a great experience. So when planning our trip to Cambodia we immediately thought of Asia Highlights because they offer a trip to Vietnam

More

Frank & Nadia, Nov 2019

Asia Highlights is perfection

My husband and I just returned from an 8 week trip thoughout China- Laos, Cambodia, Vietnam and also Singapore and Phuket. I worked with Ruby of Asia Highlights for months designing my dream independant private trip.

More

Barb, May 2019

Asia Highlights is perfection

I have travelled for years personally and professionally and I have to say that Ruby and Asia Highlights are one of the best operators I have ever encountered.

More

Barb, May 2019

Wonderful vacation with Asia Highlights

We traveled with Asia Highlights 14 days through Cambodia and Myanmar. Leo from Asia Highlights made the itinerary and organized everything perfect ! We really enjoyed the tour, the hotel selection was great !

More

Stefan H, Feb 2019
Boats – Scenic and Enjoyable
Boating is a great alternative to flying; ranging between overnight cruising and 1- or 2-hour boat trips.
The most popular cruise for travelers is downstream on the Irrawaddy River (also spelt Ayeyarwady or Ayeyarwaddy), passing five major cities, including Bagan and Mandalay.
Most travelers prefer the fast 9-hour boat journey between Bagan and Mandalay, at USD $43 per trip. But locals usually prefer to take the slow 14-17 hour boat at USD $10. Fast boats are clean, comfortable and quick, while slow boats are always filled with merchandise.
Notes: Fewer boats are available during the dry season (March to May) on the Irrawaddy River. Always book in advance. Bagan has two wharfs, located in Old Bagan and Nyaun-U. Boats will be docked in different wharfs according to the water levels.
Buses — Simple and Cheap
Traveling by bus is the simplest and cheapest way to get around Myanmar. Without a private car, buses are also the only way to get to certain areas. Buses are cheaper and faster than trains. Ticket prices usually do not exceed K300.
Road conditions, however, may be terrifying and buses frequently break down. Many buses are reject vehicles from Japan, without TV and toilet. Seats are uncomfortable, but the cost is low.
Most buses are for both passengers and goods. It is common for passengers to sit on the top of the buses and buses are often behind schedule.
The good news is that new fancy VIP express buses have been introduced and have been used in recent years on major roads, as the country develops better provisions for tourism. It is worth paying the extra money for a better bus experience.
| Destinations | Bus Type | Availability | Travel Time |
| --- | --- | --- | --- |
| Yangon–Bagan | 48-seat AC / 27-seat VIP | early / overnight | 9 hours |
| Yangon–Mandalay | 48-seat AC / 27-seat VIP | early / overnight | 9 hours |
| Yangon– Inle Lake | 48-seat AC / 27-seat VIP | early / overnight | 11 hours |
| Mandalay–Bagan | 48-seat AC / 19-seat medium- sized | early / overnight or day-time | 5 or 6 hours |
| Inle Lake–Bagan | 48-seat AC / 27-seat VIP | early / overnight | 9 hours |
Note: If traveling a long distance, with over 8 hours on the bus, flying would be a better alternative. Buses may stop running during the Thingyan Water Festival (April 14 to April 16); only a few still operate then. Private cars are then the best alternative.
Recommended Itinerary
Trains – Adventurous and Time-Consuming
Traveling by train in Myanmar can be regarded as the most adventuresome option. It takes a long time (16 hours between Yangon and Mandalay) and may be very uncomfortable, with small seats. Travelers on a low budget or seeking a scenic journey are the most likely to choose rail.
The most reliable train route is the express between Yangon and Mandalay. Other routes are less reliable and much slower than taking a bus. Train issues include dealing with flooded tracks and mechanical problems. Train travel times vary dramatically.
There are five seat classes: ordinary class, first class, upper class, standard sleeper and special sleeper. Ordinary class seats are offered on every train while other classes are only available on certain routes. Even the upper class seats are sometimes smelly and dirty.
Each train route has an associated number and trains are classified as either up (heading north) or down (heading south).
Tickets should be purchased at railway stations at least one day in advance. Sleepers can be booked a week or more before the trip. Tickets cost around K1,000 or K10,000, depending on the seat class and journey length.
Notes
Upper class tickets are free for Myanmar monks, who are interesting to converse with.
During the Thingyan Water Festival in April, all trains are fully booked. Book as early as you can for that period.
Since 2014, railway tickets have been paid for in kyat at the same rate for both locals and foreigners.
Local Journeys – Special and Fun
Taxis are cheap and plentiful in most cities. A short ride costs less than K5,000 (USD $5). Taxis have no meters, so bargain with the driver before you actually take the taxi.
Tuk-tuks are even cheaper and possibly even more fun! Motorbikes are available for getting around, except in Yangon where they are illegal.
Private cars with local drivers are the most comfortable and convenient way to travel between major locations. Most of our customers choose to use private cars.
Cycling and trekking are popular activities for foreign travelers. Kalaw is the most popular trekking region. Some travelers enjoy cycling between Bagan and Mandalay.
Visit Myanmar with Asia Highlights
We provide tailor-made tours to Myanmar. Tours typically start or end in Yangon or Mandalay and last approximately 9 days; visiting Yangon, Bagan, Mandalay and Inle Lake.
You might like to read
Myanmar Visas and How to Apply for
Why Travel with Asia Highlights During the Pandemic
Tailor-made experience: All of your ideas/needs will be carefully considered to create your ideal trip.
Worry-free planning: Your 1:1 travel consultant in Asia will take all the uncertainty out of your planning, helping you navigate any travel restrictions. 
No-risk booking: 100% refund policy! (up to 14 days before departure)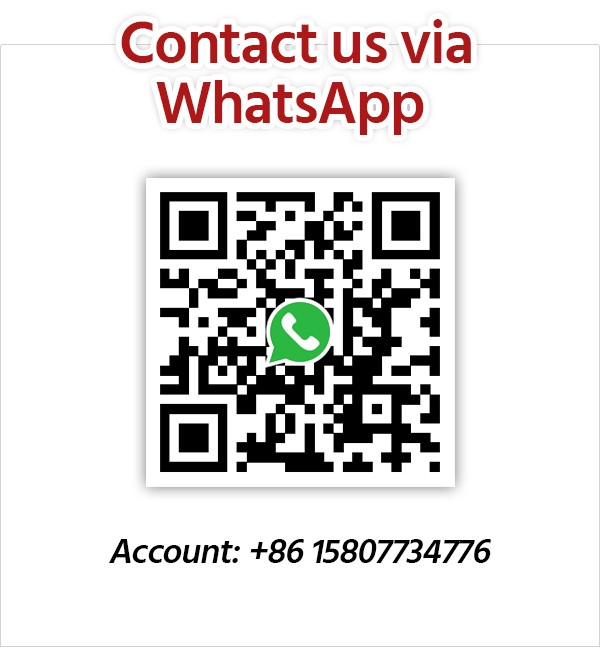 Get Inspired with Our Sample Itineraries
At Asia Highlights, we create your kind of journey — your dates, your destinations, at your pace. You can have any trip tailor made for your travel.
More Travel Ideas and Inspiration