The sight of hot air balloons drifting serenely over the plains of Bagan has become an iconic image in Myanmar (Burma). Most flights are in the early morning, through the delicate mist and towards the rising sun, offering an unrivaled perspective of the thousands of temples spread over the vast plains.
Highlights
Fly over thousands of temples towards the rising sun
Unwind with beautiful scenery while drifting through the air
Enjoy interaction with your pilot and small group
Be inspired by unparalleled perspectives of the region
Celebrate your safe return to earth with a drink of sparkling wine
Receive a flight certificate and in-flight photos
Recommended Itinerary
Why Sign Up
You will be amazed by a new horizon of discovery, as you drift serenely with the breeze. Bagan, with over 2,000 ruins of religious sites scattered across arid plains, is one of the richest archeological attractions in Asia.
Viewing at sunrise from the air is the most exciting way to see the panoramic views of Bagan and its surrounds, from the many monuments to the Irrawaddy River.

balloon flights
Your adventure starts as the sun rises, with a magical take-off. The balloon floats gently in the wind, providing a well-poised platform for viewing the breathtaking scenery. Gradually monuments appear through the mist.
The buildings look particularly beautiful with sunlight intensifying their hues. You may fly over villages and can sometimes see people feeding their animals.
By taking a balloon ride, you're actually giving back to the locals. In recent years, ballooning operators have continued to play an active role in public projects, such as hiring and training locals, delivering relief and food to flood victims, building schools and providing supplies to children. In this way, part of your money will help locals improve their lives.
What Our Customers Said
Excellent planned and executed Myanmar excursion

Asia Highlights and their local Myanmar partner "mAsia" did an excellent job in planning and execution of a one week trip to Myanmar.The various tour guides and drivers had good knowledge and good command over English.

More

Gerd, Jan 2018

Excellent planned and executed Myanmar excursion

They never failed to be at the agreed locations and on time. Cars provided spacious and in very good condition. Hotels booked met our expectations - especially Yangon, Bagan, Lake Inle.

More

Gerd, Jan 2018

A truly magical experience

You measure the quality of a tour company with how they handle the bumps along the way. Encountering unexpected baggage fees from Cambodia Angkor Air in Siem Reap.Albee without hesitation agreed to cover this cost.

More

Bob Bosshard, Mar 2020

A truly magical experience

We have just returned from an amazing trip to Laos, Cambodia and Vietnam. Our travel adviser Albee Ning prepared a wonderful itinerary taking us to great locations with creative activities highlighting local culture.

More

Bob Bosshard, Mar 2020

Great trip with Asia Highlights

We had already booked two trips in China with China Highlights. Both trips were a great experience. So when planning our trip to Cambodia we immediately thought of Asia Highlights because they offer a trip to Vietnam

More

Frank & Nadia, Nov 2019

Asia Highlights is perfection

My husband and I just returned from an 8 week trip thoughout China- Laos, Cambodia, Vietnam and also Singapore and Phuket. I worked with Ruby of Asia Highlights for months designing my dream independant private trip.

More

Barb, May 2019

Asia Highlights is perfection

I have travelled for years personally and professionally and I have to say that Ruby and Asia Highlights are one of the best operators I have ever encountered.

More

Barb, May 2019

Wonderful vacation with Asia Highlights

We traveled with Asia Highlights 14 days through Cambodia and Myanmar. Leo from Asia Highlights made the itinerary and organized everything perfect ! We really enjoyed the tour, the hotel selection was great !

More

Stefan H, Feb 2019
What's It Like
The balloon itinerary is different every day due to changes in wind and weather conditions. The flights usually start a few minutes after sunrise, around 6:15 am to 6:45 am depending on the time of year. Pick-up times and take-off locations will be confirmed the night before your flight.
The balloon will go anywhere the wind takes it, so the landing point could be next to a pagoda, on a sandbank, in a field by a village or even along the riverside. You may need to wait a little for the crew to reach the landing point, before starting your landing celebration.

balloons
The following schedule is only approximate, so don't make any time-critical decisions , such as booking an early airplane, based on the following times.
The Schedule
05:30—06:00 Be picked up from your hotel and brought to the take-off site.
06:00—06:30 Meet your pilot and listen to a safety briefing/Coffee or Tea with cookie/watch the balloon being inflated.
06:30—06:45 Get into the basket and prepare for lift-off.
06:45—07:30 Enjoy the magical flight over the archaeological zone.
07:30—08:00 Join in a light champagne celebration and receive a flight certificate, have a light breakfast.
08:00—08:30 Return to your hotel.
Onward Transportation:If you need to catch a flight after taking a balloon ride, flights departing any time after 12-midday are recommended.
Recommended Itinerary
How Much Does It Cost
It's a bit expensive to balloon over Bagan, but the unique experience is worth the price. The balloons are from well-known manufacturers in the UK or Spain. Most pilots come from the UK, holding commercial balloon licenses and having years of flying experience, and they observe the highest safety standards.
The current ballooning season is from 1st October 2016 to 31st March 2017, when blue skies are at their clearest and the air is at its coolest. The prices of three ballooning operators are as follows:
Balloons Over Bagan
Classic flights: US$ 330 per person, with 12 to 16 people max per balloon (US$ 340 per person at Xmas and New Year)
Premium flights: US$ 390 per person with 8 people max per balloon (US$ 400 per person at Xmas and New Year)
Oriental Ballooning
Premium flights: US$ 395 per person with 4 to 12 people max per balloon
Golden Eagle Ballooning
Standard flights: US$ 320 per person with 12 people max per balloon
Premium flights: US$ 380 per person with 8 people max per balloon
What's Included
Pick-up and drop-off service from/to your hotel
Light, pre-flight breakfast
Detailed safety briefing from your pilot
A ballooning experience lasting about 45 minutes
Light champagne celebration
Flight certificate award

flight certificate
If you take the premium flights, you will receive more guide-interaction, a special souvenir and in-flight photos.
As the balloon flights are in heavy demand and often fully-booked during the tourist season, it's recommended to make reservations well in advance. Note that flights may be cancelled prior to departure, due to weather conditions. In case this happens, you will receive a full refund.
How to Choose Between Operators
If you are looking for a standard flight, we recommend Balloons Over Bagan. There are four compartments in each basket and you will share your corner with two or three others.
For more intimate interaction and more space, choose a smaller balloon. You'll only need to share the compartment with one other person, rather than two or three. The better experience will probably be worth the extra money. For this case, we recommend Oriental Ballooning, as they are focused on providing premium flights.
Golden Eagle Ballooning is a good option if the two operators above are fully booked.
Operator
Balloon color
Passengers per balloon
Price per person
Strength
Balloons Over Bagan
Red
Classic flights: 12 to 16 people max
Premium flights: 8 people max
Classic: US$ 330 Premium: US$ 390
The most experienced operator with over 14 years of experience
Oriental Ballooning
Green
Premium flights:4 to 12 people max
Premium: US$ 395
Provides a more intimate personal touch and premium service in smaller balloons
Golden Eagle Ballooning
Yellow
Standard flights:12 people max
Premium flights:8 people max
Standard: US$ 320
Premium: US$ 380
A relatively new company offering good flight experiences
Fly with Asia Highlights
We provide booking service of balloon flights and tailor-made tours to Myanmar. Just tell us when you would like to fly with us and we will get in touch with you as soon as possible.
Why Travel with Asia Highlights During the Pandemic
Tailor-made experience: All of your ideas/needs will be carefully considered to create your ideal trip.
Worry-free planning: Your 1:1 travel consultant in Asia will take all the uncertainty out of your planning, helping you navigate any travel restrictions. 
No-risk booking: 100% refund policy! (up to 14 days before departure)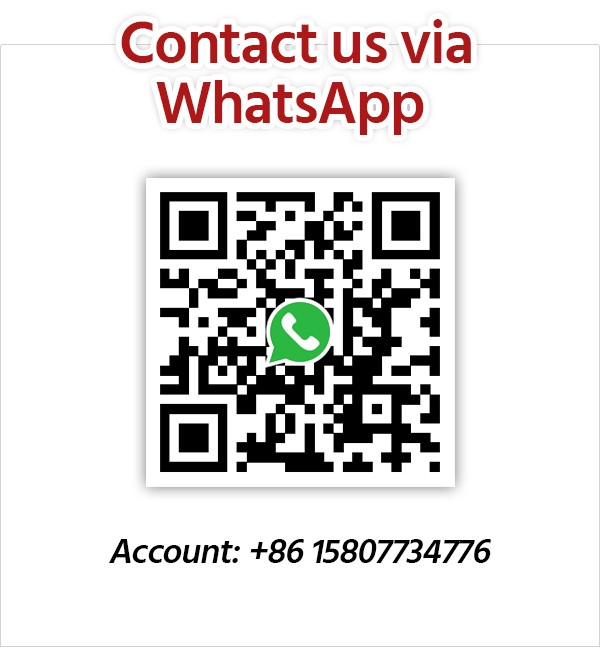 Get Inspired with Our Sample Itineraries
At Asia Highlights, we create your kind of journey — your dates, your destinations, at your pace. You can have any trip tailor made for your travel.
More Travel Ideas and Inspiration