November weather in Bagan is nice and warm, with pleasant temperatures. Of all seasons when to visit Bagan, November is definitely the best time of the year.
Weather: The average temperature in November is 29°C (84°F), with daytime and nighttime averages of around 33°C (92°F) and 23°C (74°F), respectively. The highest temperature in November is around 36°C (97°F) and the lowest temperature around 19°C (66°F).

Bagan in November
November is the beginning of Bagan's cool season, which means temperatures drop and rainfall decreases considerably. The weather is a lot more comfortable and the number of tourists increases gradually. Outdoor activities should be carried out during this month.
Clothing:Bring a hat or umbrella when taking part in outdoor activities, as well as a thin coat, as it's the cool season. Please use mosquito repellent to protect yourself from mosquitoes. Wear comfortable flat shoes while participating in outdoor activities.

November Weather in Bagan
What Our Customers Said
Excellent planned and executed Myanmar excursion

Asia Highlights and their local Myanmar partner "mAsia" did an excellent job in planning and execution of a one week trip to Myanmar.The various tour guides and drivers had good knowledge and good command over English.

More

Gerd, Jan 2018

Excellent planned and executed Myanmar excursion

They never failed to be at the agreed locations and on time. Cars provided spacious and in very good condition. Hotels booked met our expectations - especially Yangon, Bagan, Lake Inle.

More

Gerd, Jan 2018

A truly magical experience

You measure the quality of a tour company with how they handle the bumps along the way. Encountering unexpected baggage fees from Cambodia Angkor Air in Siem Reap.Albee without hesitation agreed to cover this cost.

More

Bob Bosshard, Mar 2020

A truly magical experience

We have just returned from an amazing trip to Laos, Cambodia and Vietnam. Our travel adviser Albee Ning prepared a wonderful itinerary taking us to great locations with creative activities highlighting local culture.

More

Bob Bosshard, Mar 2020

Great trip with Asia Highlights

We had already booked two trips in China with China Highlights. Both trips were a great experience. So when planning our trip to Cambodia we immediately thought of Asia Highlights because they offer a trip to Vietnam

More

Frank & Nadia, Nov 2019

Asia Highlights is perfection

My husband and I just returned from an 8 week trip thoughout China- Laos, Cambodia, Vietnam and also Singapore and Phuket. I worked with Ruby of Asia Highlights for months designing my dream independant private trip.

More

Barb, May 2019

Asia Highlights is perfection

I have travelled for years personally and professionally and I have to say that Ruby and Asia Highlights are one of the best operators I have ever encountered.

More

Barb, May 2019

Wonderful vacation with Asia Highlights

We traveled with Asia Highlights 14 days through Cambodia and Myanmar. Leo from Asia Highlights made the itinerary and organized everything perfect ! We really enjoyed the tour, the hotel selection was great !

More

Stefan H, Feb 2019
Things to Do
There is much less rainfall in November as the rainy season is over. There are around 22 sunny days and the total precipitation in November for Bagan is only 0.9 inches. It's a great time for doing outdoor activities. Here is a list of Top 6 things to do in Bagan.
Recommended Itinerary
Celebrate the Full Moon Day of Thadingyut
The Full Moon Day of Thadingyut is the Lighting Festival of Myanmar. It is a nationwide festival and is held to mark the end of the three-month lent season.
It celebrates the descent of Buddha from heaven after he preached the Abidhamma (the most difficult of the Buddhist teachings) to his mother, who was reborn in heaven. It usually lasts three days.

Full Moon Day of Thadingyut
This is the second most popular festival in Myanmar after the New Year's Water Festival. During Thadingyut, people from all over the country light candles to welcome the Buddha back.
Monks are not allowed to travel overnight from their monasteries and weddings are not permitted. Music concerts and other public performances are frowned upon. Lots of people show their respects to the Buddha by giving up meat and alcohol.
During the Full Moon Day of Thadingyut, pagodas and houses throughout the country are decorated with electric lights, colorful paper lanterns, and candles. On the streets, people light fireworks or launch small hot-air balloons. The festival is also a time for street fairs. Street vendors sell a variety of snacks, fried food, and other items.
Participate in the Shwezigon Pagoda Festival
The Shwezigon Pagoda is one of the best-known pagodas in Myanmar and the Shwezigon Pagoda Festival is one of the most popular festivals for pilgrims all over the country.
The festival is held during Tazaungmone, the eighth month of the Myanmar calendar, which falls in October or November of each year. It takes place in the small town of Nyaung-U and marks the end of the rainy season.

Shwezigon Pagoda Festival
During the festival, there are food stalls, shops selling local products, magic shows, puppet shows, theatrical shows, and traditional shows known as zat pwe and anyeint. Farmers from the countryside carry their excess harvests to the market and also donate alms to the pagoda's monks.
Inside the pagoda, red-robed Buddhist monks preach many sermons and conduct many rituals for people who attend the festival. The unique festival atmosphere and Buddhist ceremonies make for an unforgettable experience for all tourists.
Visit Pakokku Town
Pakokku town is 25 kilometers north of Bagan. It is a peaceful and traditional country town on the banks of the Irrawaddy River, linked to Bagan by a new road and rail bridge across the river.
Pakokku used to serve as a port and now acts as a trading and shipping center for the Chindwin and Yaw River valleys. The Chindwin and Irrawaddy rivers provide alluvia used for irrigation.

Irrawaddy River, Pakokku town
The town is renowned for tobacco trading and its agricultural products include peanuts, sesame, rice, timber and palm sugar.
Some remarkable festivals at Thiho Shin Pagoda attract tourists. They are, however, usually celebrated at the end of May or the beginning of June, with fantastic shows and traditional games.
Pakokku is an important Buddhist center with more than 80 monasteries. Heading 20 kilometers northwest of the town, you can find the remains of Pakhangyi, with its old city walls, archaeological museum, and one of the oldest surviving wooden monasteries. Pakokku should be part of your trip, if you want to deepen your insight into local culture.
Visit Myanmar with Asia Highlights
Asia Highlights provides customized tours throughout Myanmar tailor-made to fit your interests. Trips typically start or end in Yangon or Mandalay.
Get a head start on planning your dream vacation today.
You might like:
14-Day Myanmar and Thailand Essence Tour
You might like to read
Why Travel with Asia Highlights During the Pandemic
Tailor-made experience: All of your ideas/needs will be carefully considered to create your ideal trip.
Worry-free planning: Your 1:1 travel consultant in Asia will take all the uncertainty out of your planning, helping you navigate any travel restrictions. 
No-risk booking: 100% refund policy! (up to 14 days before departure)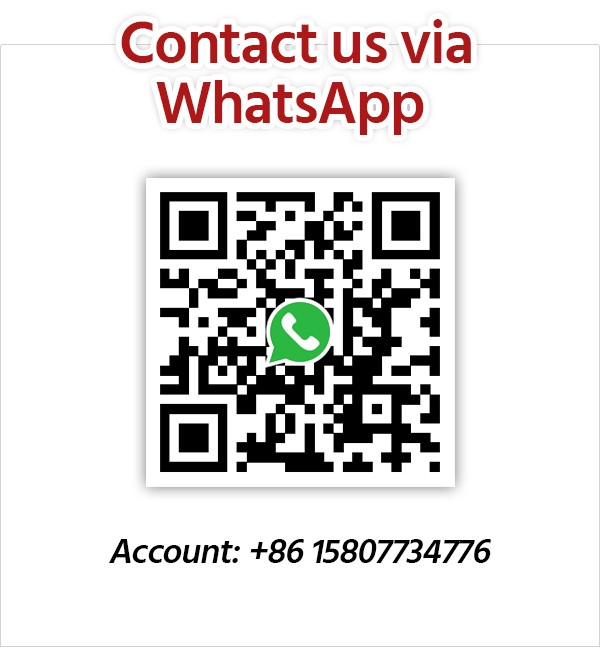 Get Inspired with Our Sample Itineraries
At Asia Highlights, we create your kind of journey — your dates, your destinations, at your pace. You can have any trip tailor made for your travel.
More Travel Ideas and Inspiration