May weather in Bagan allows to enjoy a less crowded city. Although the average temperatures are still hitting 39°C (101°F) at the beginning, it will become more comfortable by the end of the month when the rain showers start.
Weather: The average temperatures in the day-time are around 44°C (111°F) and will drop to 33°C (92°F) in the evening. The highest day temperature in May is around 49°C (120°F). The lowest night temperature is around 29°C (84°F).

Bagan in May
May is the very beginning of Burma's hot summer. At first, the weather gets hotter and hotter. By the end of the month, temperatures are slightly cooler as breezes and rain showers set in. Rain tends to fall in the afternoon and early evening and you should avoid going out then. During these two periods, indoor activities will be more suitable.
Clothing: Sun hats or umbrella and mosquito repellent are necessities for outdoor activities during the day, or you will get sunburn and mosquito bites. Cotton socks and air-permeable shoes are great for the hot weather. Also bring sun-protective clothing and sunscreen.

Average Temperature Chart for Bagan in May
What Our Customers Said
Excellent planned and executed Myanmar excursion

Asia Highlights and their local Myanmar partner "mAsia" did an excellent job in planning and execution of a one week trip to Myanmar.The various tour guides and drivers had good knowledge and good command over English.

More

Gerd, Jan 2018

Excellent planned and executed Myanmar excursion

They never failed to be at the agreed locations and on time. Cars provided spacious and in very good condition. Hotels booked met our expectations - especially Yangon, Bagan, Lake Inle.

More

Gerd, Jan 2018

A truly magical experience

You measure the quality of a tour company with how they handle the bumps along the way. Encountering unexpected baggage fees from Cambodia Angkor Air in Siem Reap.Albee without hesitation agreed to cover this cost.

More

Bob Bosshard, Mar 2020

A truly magical experience

We have just returned from an amazing trip to Laos, Cambodia and Vietnam. Our travel adviser Albee Ning prepared a wonderful itinerary taking us to great locations with creative activities highlighting local culture.

More

Bob Bosshard, Mar 2020

Great trip with Asia Highlights

We had already booked two trips in China with China Highlights. Both trips were a great experience. So when planning our trip to Cambodia we immediately thought of Asia Highlights because they offer a trip to Vietnam

More

Frank & Nadia, Nov 2019

Asia Highlights is perfection

My husband and I just returned from an 8 week trip thoughout China- Laos, Cambodia, Vietnam and also Singapore and Phuket. I worked with Ruby of Asia Highlights for months designing my dream independant private trip.

More

Barb, May 2019

Asia Highlights is perfection

I have travelled for years personally and professionally and I have to say that Ruby and Asia Highlights are one of the best operators I have ever encountered.

More

Barb, May 2019

Wonderful vacation with Asia Highlights

We traveled with Asia Highlights 14 days through Cambodia and Myanmar. Leo from Asia Highlights made the itinerary and organized everything perfect ! We really enjoyed the tour, the hotel selection was great !

More

Stefan H, Feb 2019
Things to Do
As the weather gets progressively hotter leading up to Burma's monsoon season, outdoor activities should be arranged in the mornings or late afternoons. You can still enjoy many indoor activities, such as visiting different resorts, swimming, getting to know local cuisine and tasting local dishes. Bagan offers a wonderful opportunity to discover the typical local handicrafts in Myanmar.
Take an Irrawaddy sunset boat trip
The Irrawaddy is the largest and most important river for commercial waterways, and flows from north to south through Burma. It's not only the 'river of life' in Burma, but is also famous as a good location for viewing sunsets and temples along the riverbank.
Departure time and place are two keys for watching the sunset on the Irrawaddy River. Usually in May, we suggest departure at 5 pm as the sun starts to go down.

Sunset from the Irrawaddy River
We recommend being at the Fantasia Garden and Jetty departure point, 20 minutes ahead of time and waiting for a boatman. The boat trip will last about an hour. A fleece or long-sleeved shirt may be necessary for the evening chill.
On board a cocktail or a cup with tea will be served, with a local snack. The boat will pass by various small villages and you can enjoy the spectacular scenery of sunset and riverside temples and local boats. It's so relaxing. As the sun begins to dip low in the sky, return to dry land and transfer back to your hotel.
Climb to the top of Shwesandaw Pagoda to see the sunrise
Shwesandaw Pagoda is attractive not only for its graceful white pyramid-style but also for its historical significance. From the outside, it looks elegant and unique. From the inside, it's full of ancient flavor and Myanmar history. It was one of the first pagodas to be built by Anawrahta in 1057, following his successful campaign against Thaton.
Shwesandaw Pagoda is the most famous sunrise-viewing spot in Bagan.

Shwesandaw Pagoda in Bagan
It's one of the few that isn't under repair, so you can climb to the top. You should be careful and use the handrails as you make the steep climb on tall and damp brick steps. Make sure you climb barefoot.
Observing the sun slowly rising from the top of the pagoda, with smaller pagodas all around, you'll be awestruck. The atmosphere is quiet and sacred and you'll be unable to resist closing your eyes and praying for the best. It's just awesome! All the way back down, the views of the surroundings are magnificent.
Relax at your hotel
As it's too hot for outdoor activities, relaxing at the hotel will be good for everyone. This, however, doesn't mean sleeping all the time, because in Bagan, hotels are usually supplied with lots of things to do. So you can still enjoy it.
Hotels with good locations, like Aye Yar River Resort, are especially attractive. You will have the opportunity there to get to know local cuisine and taste local dishes.

Pagodas in Bagan
What's more, if you can book a room with a view of the Ayeyarwaddy River, you can enjoy the beautiful sunsets from your room, along with a cup of coffee.
Of course, a French-style hotel, such as Bagan Lodge, can also give you a unique experience. It's perfect for honeymoon couples or wedding anniversary couples. Walking through the garden hand in hand and enjoying the beautiful garden views of the tropical monsoon area, you will definitely yearn for the time to be frozen, so you can enjoy the romantic moment forever.
Recommended Itinerary
Visit Myanmar with Asia Highlights
Asia Highlights provides customized tours throughout Myanmar tailor-made to fit your interests. Trips typically start or end in Yangon or Mandalay.
Get a head start on planning your dream vacation today.
You might like:
14-Day Myanmar and Thailand Essence Tour
You might like to read
Why Travel with Asia Highlights During the Pandemic
Tailor-made experience: All of your ideas/needs will be carefully considered to create your ideal trip.
Worry-free planning: Your 1:1 travel consultant in Asia will take all the uncertainty out of your planning, helping you navigate any travel restrictions. 
No-risk booking: 100% refund policy! (up to 14 days before departure)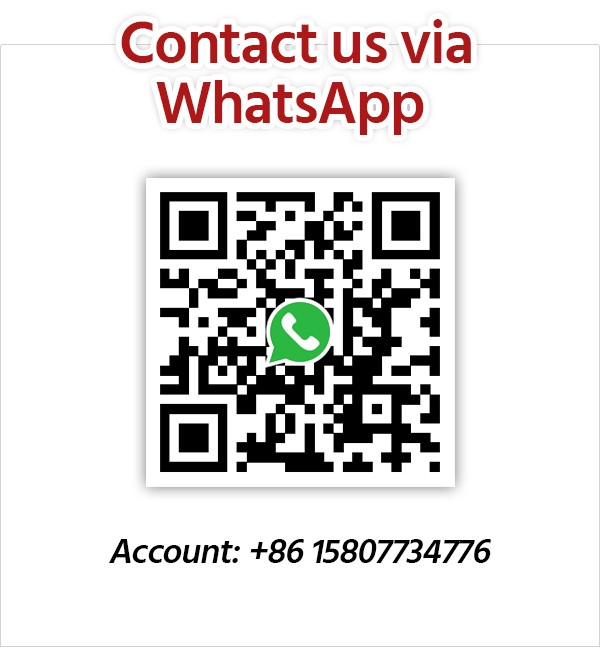 Get Inspired with Our Sample Itineraries
At Asia Highlights, we create your kind of journey — your dates, your destinations, at your pace. You can have any trip tailor made for your travel.
More Travel Ideas and Inspiration