As July falls in Bagan's rainy season, the weather is usually cloudy, rainy, hot and humid. There is less sunshine in July, as rainfall increases. One of the reasons to visit Myanmar and Bagan in July is to enjoy picturesque sceneries while there is no crowd.
Tourists are recommended to spend more time indoors. Outdoor activities can be arranged in accordance with the actual weather conditions.

Bagan in July
Weather: The average temperature in July is 35°C (92°F). The average noontime temperature is around 38°C (100°F), with average night temperature falling to around 29°C (84°F). The highest temperature is 41°C (106°F) and the lowest temperature is 27°C (81°F). It's hot the whole month.
Clothing: When participating in outdoor activities, a sun hat or UV protection umbrella and mosquito repellent are necessities to prevent sunburn and mosquito bites.
Of course, a raincoat and waterproof shoes are also needed in case of a rainy day. Bring along a thin coat and long-sleeved shirts as it's usually quite cool after the rain.
Please keep important items, such as wallet and camera, in your waterproof bag.

Average Temperature Chart for Bagan in July
What Our Customers Said
Excellent planned and executed Myanmar excursion

Asia Highlights and their local Myanmar partner "mAsia" did an excellent job in planning and execution of a one week trip to Myanmar.The various tour guides and drivers had good knowledge and good command over English.

More

Gerd, Jan 2018

Excellent planned and executed Myanmar excursion

They never failed to be at the agreed locations and on time. Cars provided spacious and in very good condition. Hotels booked met our expectations - especially Yangon, Bagan, Lake Inle.

More

Gerd, Jan 2018

A truly magical experience

You measure the quality of a tour company with how they handle the bumps along the way. Encountering unexpected baggage fees from Cambodia Angkor Air in Siem Reap.Albee without hesitation agreed to cover this cost.

More

Bob Bosshard, Mar 2020

A truly magical experience

We have just returned from an amazing trip to Laos, Cambodia and Vietnam. Our travel adviser Albee Ning prepared a wonderful itinerary taking us to great locations with creative activities highlighting local culture.

More

Bob Bosshard, Mar 2020

Great trip with Asia Highlights

We had already booked two trips in China with China Highlights. Both trips were a great experience. So when planning our trip to Cambodia we immediately thought of Asia Highlights because they offer a trip to Vietnam

More

Frank & Nadia, Nov 2019

Asia Highlights is perfection

My husband and I just returned from an 8 week trip thoughout China- Laos, Cambodia, Vietnam and also Singapore and Phuket. I worked with Ruby of Asia Highlights for months designing my dream independant private trip.

More

Barb, May 2019

Asia Highlights is perfection

I have travelled for years personally and professionally and I have to say that Ruby and Asia Highlights are one of the best operators I have ever encountered.

More

Barb, May 2019

Wonderful vacation with Asia Highlights

We traveled with Asia Highlights 14 days through Cambodia and Myanmar. Leo from Asia Highlights made the itinerary and organized everything perfect ! We really enjoyed the tour, the hotel selection was great !

More

Stefan H, Feb 2019
Things to Do
During the rainy season in Bagan there are few sunny days, but plenty of rainy days. Therefore, outdoor activities may need to be restricted and the usual spectacular sunrise and sunset views may be affected. Even so, there are still some fabulous places worth visiting in July and top restaurants in Bagan are always at your disposal.
Recommended Itinerary
Explore Bagan Archaeological Museum
The first museum building in Bagan was a one-storey structure, no larger than 60 feet by 30 feet. It contained mainly stone inscriptions, images of Buddha and other objects of cultural significance.
Over the years, this small building could no longer properly display the growing exhibition. In 1979, the museum was renovated, enlarged and officially re-opened. The one-story building has now been transformed into three-stories.

Explore Bagan in July
On the first floor, wood carvings, stone sculptures, and arts and crafts made of stucco, metal and lacquer, are displayed.
The art gallery on the second floor exhibits Bagan pagodas and monuments depicting Buddhist stories.
And the flat roof of the building is a great spot for tourists to relax and enjoy the view of the entire 'pagoda land' of Bagan.
Bagan Archaeological Museum is the perfect place for tourists to escape the midday heat and learn more about the local culture during the rainy season.
Please note that, with the exception of Mondays and public holidays, the museum is open daily from 9 am to 4:30 pm. Make sure you leave your camera in a locker.
Visit Gubyaukgyi Temple
Gubyaukgyi Temple near Wetkyi-in village was built by King Kyanzittha in the early 12th century. There is another temple with the same name in Myinkaba, and to distinguish between the two, this monument is sometimes called 'Wetkyi-in Gubyaukgyi'.
The temple's architecture exhibits Indian influence, particularly the spire which resembles that of another temple in Bagan – Mahabodhi Pagoda. It's a cave temple; the first syllable 'gu' can be translated 'cave'.

Visit Gubyaukgyi Temple in Bagan
The interior walls and ceilings of the temple are decorated with fragments of ancient wall paintings. The paintings depict scenes from the Jataka tales, stories that describe the previous lives of the Buddha.
As the light inside the temple is dim, please bring a torch. Actually, you are recommended to go with a guide, to avoid missing or not understanding properly some of the temple's impressive stories.
Watch the Puppet Show in Amata Restaurant
The Puppet Show is an ancient tradition in Bagan. The stringed Puppet Show is the most popular. Nowadays, it has become popular entertainment for local people. Puppets are very common and each one is really a piece of art.
The Amata Restaurant is a great place for enjoying the Puppet Show, as well as tasting delicious local dishes. In the restaurant, skillful puppet masters put on a terrific show by manipulating puppets to dance, jump and fight.

Myanmar's traditions
Simultaneously, you can listen to traditional Burmese songs played by local musicians. The atmosphere is relaxing and fun.
Puppet shows represent Myanmar's traditional culture, local people's daily entertainment, and puppet masters' great skills. They create a fun atmosphere for tourists and have become a must-have experience in Bagan.
Visit Myanmar with Asia Highlights
Asia Highlights provides customized tours throughout Myanmar tailor-made to fit your interests. Trips typically start or end in Yangon or Mandalay.
Get a head start on planning your dream vacation today.
You might like:
14-Day Myanmar and Thailand Essence Tour
Why Travel with Asia Highlights During the Pandemic
Tailor-made experience: All of your ideas/needs will be carefully considered to create your ideal trip.
Worry-free planning: Your 1:1 travel consultant in Asia will take all the uncertainty out of your planning, helping you navigate any travel restrictions. 
No-risk booking: 100% refund policy! (up to 14 days before departure)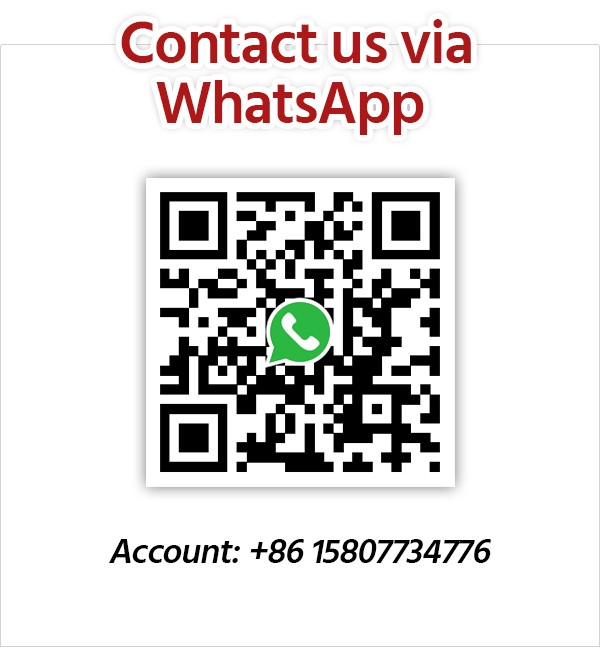 Get Inspired with Our Sample Itineraries
At Asia Highlights, we create your kind of journey — your dates, your destinations, at your pace. You can have any trip tailor made for your travel.
More Travel Ideas and Inspiration