Laos announced its reopening from January 1, 2022. It is open to visitors from many countries now, including the US, the UK, Germany, France, Canada, Australia, etc.
If you choose Luang Prabang (Laos) as the destination for your next holiday, you'll need to make some special travel plans before you go. The following guide may give you some inspiration and help you develop your plans.
Reasons to Visit
With 33 villages and designated as a UNESCO World Heritage Site, Luang Prabang is an undiscovered gem, perceived as the soul of Laotian culture. Although it costs more compared to trips in Thailand and Vietnam, the unique scenery and experience is worth the price.
What Our Customers Said
We had an amazing trip to Thailand

We had an amazing trip to Thailand with Asiahighlights. Every detail was perfectly organised and we always had an instant customer support service in case of any issues.

More

bugra t, Nov 2022

Great experience!

Bella was very helpful and responsive to all our questions. They handled all the arrangements very professionally and we had a wonderful time! We would definitely recommend and use them again!

More

Christie, Nov 2022

I contacted to Bella from Asia Highlights

I contacted to Bella from Asia Highlights that to buy tickets to Yi Peng Festival in Chiang Mai when i was in my country.She helped me very much.You can trust this agency, and i advice Bella as the best!!

More

Elena, Nov 2022

I had booked Chiang Mai Yi Peng Sky Lantern Festival

I had booked Chiang Mai Yi Peng Sky Lantern Festival with Asia Highlight Travel, my travel advisor was Bella Kiu, the experience was great, got my tickets , communication was seamless.

More

Siskazi Lindeni, Nov 2022

Thank you Iris Wang & Bella Liu

I thought "no hope" in getting the tickets to Yee Peng Festival organize by CAD. Fortunately, together with Bella Liu, I managed to secure all our tickets. No one left behind. This trip to Chiang Mai will be a memorable one.

More

Little Puppy, Nov 2022

Very accommodating and helpful

Bella was super helpful in getting my ticket to the Yi Peng festival exchanged and was very accommodating. Quick and easy transaction and received ticket within 24 hours. Good communication throughout the process.

More

Helen Powell, Nov 2022

Very accommodating and helpful

Asia Highlights as a whole is also very informative and contains helpful advice that has helped me plan my travels in Thailand.

More

Helen Powell, Nov 2022

You are in safe hands

Albee was an absolute pleasure to work with. She responded to my suggestions readily to find suitable alternatives for my 2 week trip to Thailand with my wife. She answered all my questions promptly and thoroughly.

More

RJ, Oct 2022
Best Time to Go
The ideal season to visit is from November to February. Located in north central Laos, Luang Prabang is subject to a tropical monsoon climate with three distinct seasons, dry, hot, and wet. This may have a significant impact on your travel experience.
Dry Season (November—February)
This is the best all-round time to visit, with moderate temperatures and almost no rain. It's a great time for town tours, and also suitable for exploring the waterways of the Mekong and Nam Ou rivers, with ideal river-cruising conditions. Book accommodation in advance, for this is the peak tourist season.
Hot Season (March—April)
Temperatures rise to the highest of the year and river levels drop to their annual lows. Travel during this season can be rather uncomfortable in the high temperatures. If you visit around mid-April, however, you're likely to experience the celebrations of Lao New Year, which include the traditional water-pouring.
Wet Season (May—October)
This is also known as the rainy season, with precipitation reaching its peak in August. Don't worry about the rain, as it mostly means afternoon downpours, with showers and blue skies the rest of time. Temperatures vary between 20°C and 30°C.
As it gets wetter, landscapes become emerald green and river levels gradually rise. This is a good time to see the dramatically cascading waterfalls of Kuang Si Falls and Tad Sae Falls; or to take a trip along the Mekong River to explore the Pak Ou Caves.
Stunning natural scenery, plenty of outdoor activities, fewer tourists and cheaper accommodation, actually make it a surprisingly good time to visit.
Continue to read Best Time to Visit Laos and Laos Monthly Weather .
Currency and Budget
Most transactions are conducted in cash: Kip, US dollars or Thai baht. Although kip is the official currency of Laos, most of the population prefers foreigners to use US dollars or Thai baht. One should keep a supply of kip for making small purchases, as prices for small items are usually quoted in kip. Also reserve some US dollars for larger deals, such as accommodation and transportation.
Major credit cards are accepted: mostly in high-end hotels and restaurants with a service charge.
Most ATMs are reliable, with a limit on withdrawal and accessible in the town.
Money-changing is possible at most foreign exchange banks and offices in town. One US dollar is roughly equivalent to eight thousand kip. Use up your supply of kip or change it into US dollars at the Luang Prabang airport before departure, as it's not convertible outside.
Banking hours: 08:30—16:00 from Monday to Friday
Laos is way different from its neighbors, as its tourist facilities are still under development. A fixed travel budget consists of flight, hotel and day-trip costs. Mid-range costs are around US$200–250 per day.
There are direct flights from Siem Reap, Hanoi, Bangkok and Chiang Mai into Luang Prabang at around $150–200 per person. A 3-/4-star boutique hotel costs over $100 per room per night. A day trip with a private guide and driver costs about $100 per person. A basic Lao set menu costs about $10 per person.
Recommended Itinerary
Arriving
The easiest way to reach Luang Prabang is by air. Overland travel is less comfortable and takes a lot of time. Travel by boat is also possible, for river-trip enthusiasts.
By Air
Most visitors reach Luang Prabang by direct flight from Bangkok, Chiang Mai, Siem Reap or Hanoi, as there are no long-distance international flights. It's recommended to confirm your flight departure time before going to the airport, in case the flight is cancelled or delayed.
Laos Airlines is the national carrier and provides direct flights from the cities above.
Bangkok Airways provides direct flights from Bangkok.
Thai AirAsia provides seasonal cheap direct flights from Bangkok.
Vietnam Airlines provides direct flights from Hanoi.
The Luang Prabang International Airport has scheduled flights and offers a visa-on-arrival service. The journey from the airport into town is a painless drive by taxi or tuk-tuk, taking less than twenty minutes.
Overland
There are several international border checkpoints into Laos from neighboring countries and you can obtain your visa upon arrival at most border crossings.
It takes a long time, however – usually more than a day – to drive into Laos and then head into Luang Prabang. Also, the road conditions are not so good and it can be quite bumpy.
By Boat
The most popular river trip is at the border-crossing area between Laos and northeast Thailand. If you travel by cruise or slow boat, it takes two days starting from Huay Xai and stopping at Pakbeng for the night. Travel by speed boat is much faster; the whole trip takes about six hours.
Getting Around
The town and nearby villages are easy to get around, by road or by boat. Other destinations within Laos can be reached by domestic flights.
By Road
It's easy to get around simply by foot, bicycle, tuk-tuk or car. Walking around is a good way to experience the old-town charm. Bicycles are available for rent at many shops around the town.
Tuk-tuks are suitable for short-distance sightseeing and are widely used in daily transportation. Visiting by car is much more convenient when exploring the villages around and transferring from one hotel to another. Although, however, the road system has improved a lot in recent years, some roads are still in poor condition.
By Boat
Luang Prabang has navigable waterways on the Mekong River and its tributaries. We organize a boat ride to Tad Sae Waterfall for a swim, after finishing with the Elephant Village experience. Alternatively, a two-hour journey drifting along the scenic Mekong and Nam Ou rivers, to see Pak Ou Caves and Whisky Village, makes a good day out. The above constitute two different day-tours.
Meanwhile, there are cruise companies which offer long-distance river trips between the Golden Triangle area, Luang Prabang and Vientiane. The common route is: Golden Triangle—Huay Xay—Pakbeng—Pak Ou—Luang Prabang—Kuang Si—Vientiane.
By Air
Lao Airlines offers flights between domestic destinations. If you want to extend your trip to other Lao cities such as Vientiane, it's a good idea to book in advance and check your reservation around the time of departure.
Sync with Indochina's Heartbeat
Accommodation
Luang Prabang has the best selection of hotels in Laos, with distinctive residences, boutiques and villas. The price of tourism during the high season from November to February is much higher than during the low season, with more hotels booked-out. A standard room in a 3-/4-star boutique hotel costs about $100—$150 per room per night, while a 5-star hotel costs more than $200 per room per night. These are high-season prices.
Our handpicked hotels are in great locations with a nice view, and only a 5-minute walk from nearby attractions. The hotels are exquisitely decorated, with basic facilities and good service. The hotel we recommend most is the Belle Rive Boutique Hotel, the Travelers' Choice 2016 on TripAdvisor.
How Long to Stay and Where to Visit
For a first-time visit to Luang Prabang, a 3-day tour will suffice to see the main attractions downtown and in nearby villages. A day tour with a private guide and a driver normally costs $100 per person per day. The guides are well-trained and provide professional service.
The first day begins with a relaxing walk in the downtown area to see the morning almsgiving ceremony and the markets, before exploring three well-known local sites. The second day will include an excursion to the villages, to discover their natural beauty. We organize a close encounter with elephants, before a boat trip to the waterfall. The third day is free time for you to stroll around before departure.
See the Top 9 Things to Do in Luang Prabang to find out the activities you are interested in.
Know Before You Go
Comprehensive travel insurance is highly recommended. Asia Highlights does everything possible to provide a delightful and safe trip. However, travel inevitably involves some risks. Please ensure your insurance covers all activities planned on your trip, as some policies specifically exclude activities such as motorcycling and trekking.
Knowing that Laos has relatively poor sanitation with limited medical facilities and services will help you weigh up any possible impact on your own health. Take a full supply of prescribed medicine if you have any medical condition or allergy. Consult your doctor for suggestions on vaccinations and medical care before travel.
Etiquette should be observed: dress properly and keep your shoulders and knees covered when visiting temples; never point your finger at anyone or touch anyone's head, as doing so is perceived as offensive; remove your shoes and hat before entering a temple or house. There are some other local courtesies which your guide will explain to you when necessary.
Entry requirement: People of most nationalities require a visa to enter Laos.
Visit Laos with Asia Highlights
We provide tailor-made tours to Laos. Tours typically focus on Luang Prabang and last approximately 3 days.
Why Travel with Asia Highlights During the Pandemic
Tailor-made experience: All of your ideas/needs will be carefully considered to create your ideal trip.
Worry-free planning: Your 1:1 travel consultant in Asia will take all the uncertainty out of your planning, helping you navigate any travel restrictions. 
No-risk booking: 100% refund policy! (up to 14 days before departure)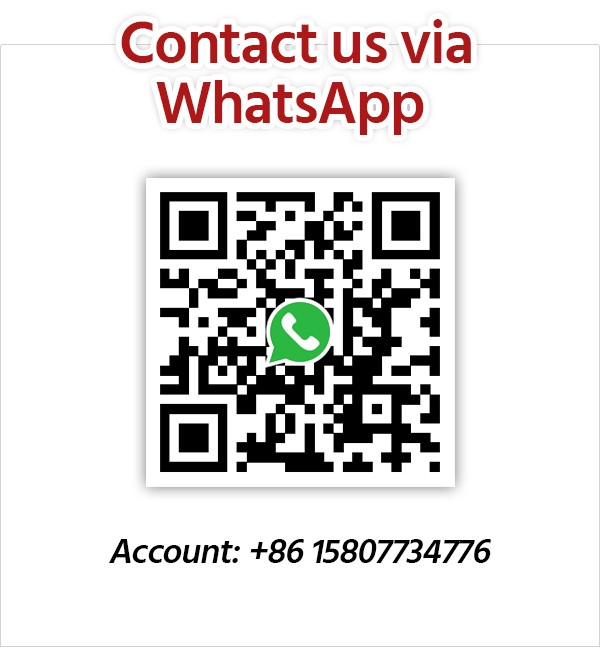 Get Inspired with Our Sample Itineraries
At Asia Highlights, we create your kind of journey — your dates, your destinations, at your pace. You can have any trip tailor made for your travel.
More Travel Ideas and Inspiration