Full name:Lao People's Democratic Republic (LPDR)
Common name: Laos
Name in Lao language: ສາທາລະນະລັດ ປະຊາທິປະໄຕ ປະຊາຊົນລາວ (Sathalanalat Paxathipatai Paxaxon Lao)
1. National Facts
National flag: A horizontal triband, white circle centered on a blue band with narrower red bands top and bottom
National emblem: The national shrine Pha That Luang with an asphalt street and a dam pictured in the center, surrounded by a stylized watered field. The lower part shows a section of a gear wheel with the inscriptions "Peace, Independence, Democracy" and "Unity and Prosperity".
National anthem: Pheng Xat Lao (Hymn of the Lao people)
Currency: Kip
2. History
Early history: Early civilization first appears in the Mekong River valley region around Luang Prabang in northern Laos. The Plain of Jars, the most remarkable of megalithic sites, dates from that time. The early development of Laos was characterized by contact with Chinese and Indian civilizations, before being influenced by southwestward migration of Tai-speaking tribes.
1354 – 1707: Lan Xang, founded by Fa Ngum and also known as the 'Land of a million elephants and the white parasol', was one of the largest kingdoms in Southeast Asia for over 350 years.
1707 – 1779: A succession dispute erupted and Lan Xang was partitioned into regional kingdoms based in Vientiane, Luang Prabang and Champasak.
1779 – 1893: Laos suffered a long period of invasion and plunder, and became a vassal state of Siam. During this time the Emerald Buddha was seized and taken from Vientiane to Chiang Rai.
1893 – 1953: French colonial period, before the First Indochina War in French Indochina led to the independence of Laos in 1953, as a constitutional monarchy.
1953 – 1975: Involved in the Second Indochina War. Warfare between the Pathet Lao with support of the North Vietnamese and the Lao government backed by the USA, ended with the establishment of the Lao People's Democratic Republic on December 2, 1975.
1975 – Present: After a series of reforms, the country moved into the 21st century in relatively positive circumstances.
What Our Customers Said
We had an amazing trip to Thailand

We had an amazing trip to Thailand with Asiahighlights. Every detail was perfectly organised and we always had an instant customer support service in case of any issues.

More

bugra t, Nov 2022

Great experience!

Bella was very helpful and responsive to all our questions. They handled all the arrangements very professionally and we had a wonderful time! We would definitely recommend and use them again!

More

Christie, Nov 2022

I contacted to Bella from Asia Highlights

I contacted to Bella from Asia Highlights that to buy tickets to Yi Peng Festival in Chiang Mai when i was in my country.She helped me very much.You can trust this agency, and i advice Bella as the best!!

More

Elena, Nov 2022

I had booked Chiang Mai Yi Peng Sky Lantern Festival

I had booked Chiang Mai Yi Peng Sky Lantern Festival with Asia Highlight Travel, my travel advisor was Bella Kiu, the experience was great, got my tickets , communication was seamless.

More

Siskazi Lindeni, Nov 2022

Thank you Iris Wang & Bella Liu

I thought "no hope" in getting the tickets to Yee Peng Festival organize by CAD. Fortunately, together with Bella Liu, I managed to secure all our tickets. No one left behind. This trip to Chiang Mai will be a memorable one.

More

Little Puppy, Nov 2022

Very accommodating and helpful

Bella was super helpful in getting my ticket to the Yi Peng festival exchanged and was very accommodating. Quick and easy transaction and received ticket within 24 hours. Good communication throughout the process.

More

Helen Powell, Nov 2022

Very accommodating and helpful

Asia Highlights as a whole is also very informative and contains helpful advice that has helped me plan my travels in Thailand.

More

Helen Powell, Nov 2022

You are in safe hands

Albee was an absolute pleasure to work with. She responded to my suggestions readily to find suitable alternatives for my 2 week trip to Thailand with my wife. She answered all my questions promptly and thoroughly.

More

RJ, Oct 2022
3. Geography
Time zone: GMT + 7 hours
Area: 236,800 square kilometers
International borders: Myanmar, Thailand, Cambodia, Vietnam, People's Republic of China
Capital: Vientiane
Regional divisions: 17 provinces and one prefecture
Main rivers: Mekong River, Nam Ou River, Nam Suang River, Nam Khane River, Nam Ngum River
Climate: A tropical monsoon climate with three seasons: the dry season from November to February, the hot season from March to April and the wet season from May to October.
Sync with Indochina's Heartbeat
4. Politics
Government: a Marxist–Leninist one–party state
Political culture: a socialist state with only one legal political party — the Lao People's Revolutionary Party (LPRP)
5. Economy
2014 GDP (nominal): US$11.676 billion total and US$1,692 per capita; Laos remains one of the poorest countries in Southeast Asia, according to the International Monetary Fund
Main economic sectors: agriculture – mostly subsistence rice farming – contributes most to employment and GDP; tourism is the fastest-growing industry
6. Tourism
Main attractions: Almsgiving Ceremony, Wat Xieng Thong, Wat Long Khoun, Royal Palace Museum, Mount Phousi, Kuang Si Waterfall, Pak Ou Caves, Tad Sae Waterfall, Elephant Village Sanctuary, The Upper Mekong, That Luang, Wat Sisaket, Wat Si Muang, Wat Mixai, Wat Ho Phra Keo, The Presidential Palace, Patuxai Victory Monument, Buddha Park, Vang Vieng, 4000 Islands, Bolaven Plateau and Tad Fane Waterfall, Wat Phu, The Plain of Jars.
Most popular souvenirs:articles woven from silk and sophisticated handicrafts are the main forms of artistic cultural expression in Laos. A variety of silk-woven products, sculptures and wood carvings can be found in gift shops and markets.
Most popular food: mok pa (fresh fish steamed with herbs in banana leaves), larb (raw meat piled with fresh herbs and spices), tam mak hung (a fiery and sour green papaya salad), and tropical fruits. Can be found at both night markets and restaurants.
Recommended Itinerary
7. Society
Population: estimated 6.8 million (2014)
Ethnic groups: ethnic Lao 60%, Lao Theung 24%, Lao Sung 10%, others 6%
Official Language: Lao
Religion: Theravada Buddhism, animist
8. Culture
Art: weaving, the dominant form of artistic cultural expression across all ethnicities; Buddhist-motif sculpture, the most prominent form of traditional Lao art; wood carving, sophisticated craftsmanship in wood; handicrafts — including metal work with gold and silver, and articles created from bamboo and saa paper (made of mulberry)
Architecture: the most culturally significant buildings are stupas and temples, with many French colonial-era buildings
National music: Mor lam, a traditional Lao form of song
Performance arts: the Lam Vong folk dance, court music, and performances known as Khon and Iakhon
Traditional clothing: for men, traditional dress is Khmer-style billowed trousers and a Mandarin-collar jacket; for women, it's a long skirt with an embroidered hem called a sinh, and a matching shawl
Cuisine: a typical Lao meal consists of rice (the staple), larb (the meat salad), tam mak hung (the green papaya salad), bamboo soup, a paste made of chili peppers for dipping, tropical fruit as dessert and local beer or rice liquor as drink
Traditional Lao Festivals: Lao New Year — the most widely-celebrated festival officially lasts three days, from April 14th to 16th ; Boun Ok Phansa — the last day of the Buddhist lent, to pay respects to the Buddha and express gratitude to the river spirit; Boat Racing Festival — celebrated at the end of the rainy season to honor the Naga King; Boun That Luang — during the full moon of the twelfth lunar month, the most important Theravada Buddhist festival, convened in Pha That Luang
Recommended Itinerary
Visit Laos with Asia Highlights
We provide tailor-made tours to Laos. Tours typically focus on Luang Prabang and last approximately 3 days.
Why Travel with Asia Highlights During the Pandemic
Tailor-made experience: All of your ideas/needs will be carefully considered to create your ideal trip.
Worry-free planning: Your 1:1 travel consultant in Asia will take all the uncertainty out of your planning, helping you navigate any travel restrictions. 
No-risk booking: 100% refund policy! (up to 14 days before departure)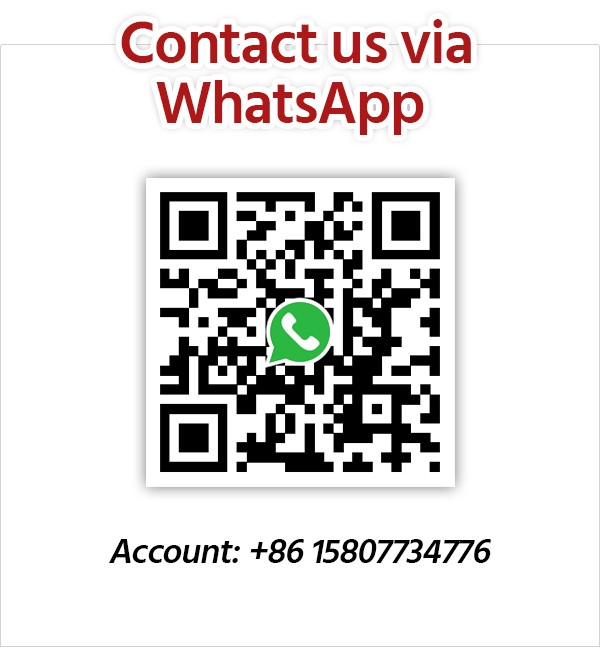 Get Inspired with Our Sample Itineraries
At Asia Highlights, we create your kind of journey — your dates, your destinations, at your pace. You can have any trip tailor made for your travel.
More Travel Ideas and Inspiration