Accommodation in Laos ranges from 5-star luxury to dorm style hostels, but this article will focus somewhere in between these two extremes with some variance for those of you with specific needs.

Lao hotels featured in elegant environment
Being a smaller country, Laos is largely rural and the highest concentration of hotels and guesthouses will be in the major cities. Outside of these big cities you can find quiet B&Bs nestled inside colonially dressed buildings, as well as great deals on a place to sleep. But most travelers prefer to stay close to town, so as to be able to observe the local culture such as the morning alms giving.
After a long day of exploring, going home to just the right hotel can make all the difference, so continue reading for a few of our favorite places to stay.
Quick Facts
Hotels range from budget to luxury but all feature clean rooms and nice facilities.
All hotels on this list are chosen due to their superior features and pricing compared to their competitors.
All hotels on this list are chosen to be conveniently located. But if you have a special destination in mind, make sure you check that out ahead of time.
Seasons (high and low) have little to no impact on pricing
Sync with Indochina's Heartbeat
What Our Customers Said
We had an amazing trip to Thailand

We had an amazing trip to Thailand with Asiahighlights. Every detail was perfectly organised and we always had an instant customer support service in case of any issues.

More

bugra t, Nov 2022

Great experience!

Bella was very helpful and responsive to all our questions. They handled all the arrangements very professionally and we had a wonderful time! We would definitely recommend and use them again!

More

Christie, Nov 2022

I contacted to Bella from Asia Highlights

I contacted to Bella from Asia Highlights that to buy tickets to Yi Peng Festival in Chiang Mai when i was in my country.She helped me very much.You can trust this agency, and i advice Bella as the best!!

More

Elena, Nov 2022

I had booked Chiang Mai Yi Peng Sky Lantern Festival

I had booked Chiang Mai Yi Peng Sky Lantern Festival with Asia Highlight Travel, my travel advisor was Bella Kiu, the experience was great, got my tickets , communication was seamless.

More

Siskazi Lindeni, Nov 2022

Thank you Iris Wang & Bella Liu

I thought "no hope" in getting the tickets to Yee Peng Festival organize by CAD. Fortunately, together with Bella Liu, I managed to secure all our tickets. No one left behind. This trip to Chiang Mai will be a memorable one.

More

Little Puppy, Nov 2022

Very accommodating and helpful

Bella was super helpful in getting my ticket to the Yi Peng festival exchanged and was very accommodating. Quick and easy transaction and received ticket within 24 hours. Good communication throughout the process.

More

Helen Powell, Nov 2022

Very accommodating and helpful

Asia Highlights as a whole is also very informative and contains helpful advice that has helped me plan my travels in Thailand.

More

Helen Powell, Nov 2022

You are in safe hands

Albee was an absolute pleasure to work with. She responded to my suggestions readily to find suitable alternatives for my 2 week trip to Thailand with my wife. She answered all my questions promptly and thoroughly.

More

RJ, Oct 2022
How we rank accommodation
Currently, Laos does not have an official rating system for its accommodation. At Asia Highlights we would never recommend a hotel that we would not feel comfortable recommending to any of our customers but there is some range within this standard.
Basic: Basic accommodation will have everything you need (beds, toiletries, electricity, English speaking staff members). Although they might lack some of the special features of a high-end chain, this type of accommodation is often full of local art and feels very "authentic". Basic is not synonymous with 'rustic' or 'party hostel' but rather simple, tasteful, and affordable.

Standard: A standard accommodation will offer everything we promise in our basic section plus a guarantee of AC or heating (seasonal), as well as more dining options and options for hotel-sponsored activities such as renting bicycles. The main difference between basic and standard are the perks that come with the slightly higher room price.

Luxury: While standard and basic accommodation will have similar interiors, furnishings, and bedding and are distinguished instead by activities and benefits, luxury hotels will also see an increase in the quality of the former. For our luxury-listed accommodation you can expect best in class comfort from the moment you walk in to the moment your head hits the 2,000 thread count pillowcase.
How to pick the perfect place
Choosing a hotel in a country you have never been to, can be a very stressful experience. To help prevent this undue anxiety, remember the three most important factors when choosing a place to stay: location, budget, duration of stay.
Location
At Asia Highlights we have solved this issue for you. Below we have divided our top recommendations by the city they are in. Also included are the hotel addresses for your convenience. Most travelers only spend two or so days in one place in Laos, so it is important to choose a place nearby some local attractions.
Budget
We discussed our rating system above, but the full range of prices from budget to luxury is US$100-200. You can find a budget room in a nice place for under a hundred, but most boutique hotels will cost between US$120-160 a night.
Top hotels in Laos
Accommodation in Luang Prabang and Vientiane varies widely, from basic guesthouses to boutique villas, restored from colonial buildings. The establishments listed below are arranged by comfort and luxury standard.
The Belle Rive Hotel Luang Prabang
Enjoy a romantic stay at this quiet and peaceful hotel. A top pick for couples and honeymooners; this hotel sits on the bank of the Mekong River, offering an close-up view of the river. The Colonial style architecture adds to the romantic feel.
Ranking: Standard +
Location: 99 Baan Phonhueang, Luang Prabang
Features:
The hotel has multiple terraces overlooking the Mekong River
FREE sunset cruise on the Mekong River (great for couples)
Perfectly located near a number of major attractions
Hushed, gentle service by well trained staff (mostly English speaking)
The Belle Rive is close to town but still captures a secluded feeling
Complimentary mini-bar
Luang Prabang View Hotel
The Luang Prabang View Hotel is a great alternative option for families with younger travelers. This state of the art hotel was a multimillion dollar undertaking that paid off in the form of one of the all-round nicest hotels in the whole country.
With breathtaking views of the surrounding mountains and city, and rooms that offer a private terrace and pool access, this is a perfect resting stop for any group of travelers.
Ranking: Luxury
Location: Phou Meo, Thai Lao Friendship Road, Luang Prabang
Features:
The world class Champa Hom Spa offers private massages, facials, and relaxation
Eat breakfast or lunch with a 360 degree view of the surrounding area, next to the largest infinity pool in town
Other than standard rooms, there are choices of rooms with a private terrace (terrace king) or a private pool side villa
Large families can easily request connected rooms
A full-service restaurant, Skyview Cafe, and the poolside bar leave you with plenty of dining options
Quick access to local sites such as Mount Phusi and Kuang Si Waterfall
Le Sen Boutique Hotel
The Le Sen offers twin, double, king rooms and private villas, all housed in a colonial style boutique hotel that is sure to thrill any visitor with its local charm and modern comforts.
Ranking: Standard
Location: 113 Manomai Road, Mano Village, Luang Prabang 0600
Features:
The Le Sen is only a minute or so walk from the center of town, which makes it convenient to get to many famous tourist sites
The hotel offers a free shuttle service that can take you to the post office, some tourist sites, and other important stops
For entertainment check out the beautiful pool or the night market that are both surrounded by lush green gardens and smiling staff members
Impeccably clean and well maintained as only a small sized hotel can be
Recommended Itinerary
Mandala Boutique Hotel Mandalay
Take in one of the hotel's many beautiful views of the surrounding valley or go on a sightseeing trip that will take you for a closer look. Mandala Boutique Hotel provides a fun mandala theme that allows you to explore the many different mandalas incorporated into the hotel's decoration.
Ranking: Budget + (3 stars)
Location: Ban Phiawat, 33 Unit 10, Sisatanak District, Vientiane 0100.
Features:
Rooms range from suites to single beds, and the prices for each will vary, but they are all comfortably decorated and boast beautiful wooden floors and soft lighting
Excellent Wi-Fi, CCTV surveillance, and recently renovated facilities
Free concierge and laundry
A fully stocked restaurant with local and international cuisines, including many dishes suitable for children and young travelers
Dhavara Hotel
Dhavara Hotel building is in the colonial style and is simply elegant. It's the perfect location near the river, night market, museums, temples, and the local nightlife, making the hotel best choice for city explorers.
Ranking: Standard + (pricing meets the criterion for a standard hotel but there are many bonuses that make it feel like a luxury resort, such as fresh fruit delivered to your room every day)
Location: Manthaturath Rd., Xieng Ngeun Villiage, Chanthabury District, Vientiane 0100
Features:
The gardens and surrounding yard give the hotel the feeling of being an oasis where you can escape and relax
Fresh fruit and snacks will be brought to your room daily
Friendly, happy staff are well trained to deal with any issues and to help you get around the city for day trips
Breakfast in the hotel restaurant has become locally famous and is included in most bookings (they also serve lunch and dinner)
Visit Laos with Asia Highlights
Laos has been called one of the most mysterious countries in South East Asia due to, until recently, the relatively few tourists and travelers who made it a port of call. While this is changing, and the country now boasts modern travel terminals and state of the art accommodation, take it from us, it can be difficult to find the perfect place to stay.
When you travel with Asia Highlights, our upbeat and hardworking team will ensure that you can focus on unlocking the mysteries of the local culture, without dealing with the mystery of where to stay.
Why Travel with Asia Highlights During the Pandemic
Tailor-made experience: All of your ideas/needs will be carefully considered to create your ideal trip.
Worry-free planning: Your 1:1 travel consultant in Asia will take all the uncertainty out of your planning, helping you navigate any travel restrictions. 
No-risk booking: 100% refund policy! (up to 14 days before departure)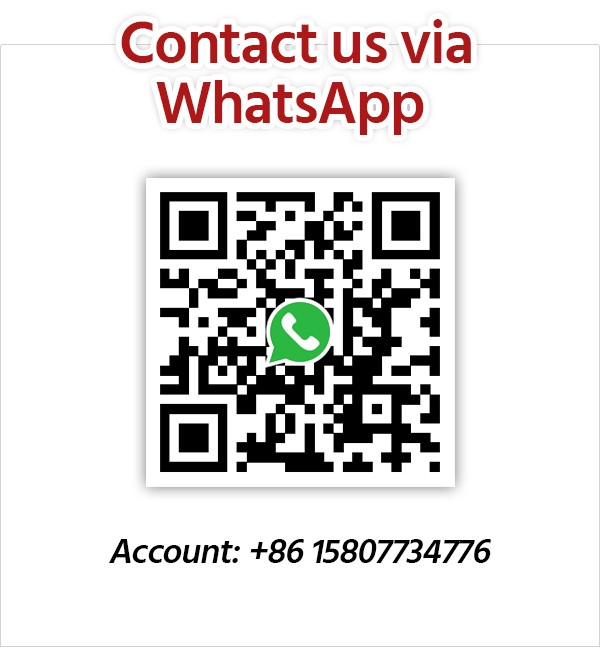 Get Inspired with Our Sample Itineraries
At Asia Highlights, we create your kind of journey — your dates, your destinations, at your pace. You can have any trip tailor made for your travel.
More Travel Ideas and Inspiration