Yokohama opened to overseas trade in 1859 - the first time in over two centuries that foreigners were allowed to live and trade on the Japanese mainland. Yokohama is Japan's second largest city, a port and luxury cruise destination.
Historically, the city has been Japan's gateway to the world, giving it something of a cosmopolitan air. The city's seafront location and the pleasant parks also give it a relaxed atmosphere, enhanced by the smattering of historic sites and buildings in the Yamate District.
Highlights
Yokohama is located less than half an hour by train south of Tokyo.
Minato Mirai, the new city center,  is blessed with a great location along the water and has heaps of attractions.
The neighborhoods of Yamate and Motomachi are historical areas of Yokohama, where European foreigners lived during the Meiji era.
There are more than 6000 Chinese residents and more than 500 shops in the largest Chinatown of the world, located in Yokohama.
Only in Yokohama you can visit a museum dedicated entirely to a global Japanese favorite: cup noodles.
Exploring Yokohama
Located less than thirty minutes from Tokyo, Yokohama hosts a variety of distinct and outstanding districts, including Minato Mirai, Yamashita Park, Chinatown, Motomachi shopping street and the historic Yamate District. With a rich history as Japan's largest port to the West, there is much to discover in Yokohama.
Yokohama is a popular travel destination because of its ideal location and proximity to the ocean, and it offers its visitors unique sightseeing, world-class shopping, and delicious dining options. Exploring Yokohama will be a completely different experience than visiting Tokyo. Though many of the big-city elements exist in Japan's second largest city, Yokohama is more unique than Tokyo.
Top Attractions in Yokohama
Yokohama is full of surprises. You can stroll along the beautiful harbor in the morning and then explore the quirky Cup Noodles Museum, check out the largest Chinatown in the world, and enjoy the atmosphere at Yamashita Park. Here are some of the best attractions you cannot miss while in Yokohama:
Minato Mirai
Minato Mirai is the central hub for business, shopping and tourism. It includes most major hotels and convention centers, in addition to Yokohama Landmark Tower, the second tallest building in Japan. It also includes the Yokohama Museum of Art and the Nippon Maru, a four-masted sailing ship/museum that's permanently docked in the harbor.
Chinatown
With over 150 years of history and more than 500 restaurants and shops, Yokohama hosts one of the largest Chinatowns in the world. Walk the streets and view temples, tourist shops, and more. Eat in one of the many restaurants or enjoy buying something from a street vendor and eating it as you walk along.
Yamashita Park
Yamashita Park is a long and narrow park next to the ocean, covering a total area of 74,000 square meters. The sea lies right in front of your eyes, and you can enjoy the sea breeze while watching the ships and the Bay Bridge. Inside the park are a variety of different flowers.  In the central flower bed you can admire about 400 plants of 60 different types of rose that bloom from early summer to fall.
Yamate and Motomachi
The Motomachi and Yamate areas are located just south of Yokohama Chinatown, across the small Horikawa River. Motomachi area is along Horikawa River, and Yamate area is on the hilly area south of Motomachi.
Motomachi is in the old foreign district of Yokohama and is popular for its shopping street with a European feel.
The Yamate area is popular for its special atmosphere of an exclusive residential district with former western-style buildings. Yamate is also home to the Yokohama Foreign Cemetery. The gravestones provide a glimpse into the lives of westerners who lived in Japan in the Meiji era.
Sankeien Garden
Sankeien Garden is a large Japanese garden in the south of Yokohama that opened in 1906 and contains many historically significant structures and cultural properties of Japan. Sankeien is over 175,000 square meters big and features ponds, streams, winding paths, and beautiful architecture.
Landmark Tower
On the 69th floor of the Landmark Tower is its Sky Garden, a stunning observatory deck, with a 360-degree view of Yokohama as well as the incredible Mt. Fuji on particularly clear days. The building itself does not just contain offices, it also houses a five-star hotel and shops, restaurants, and clinics, as well as one of the world's fastest elevators.
Cup Noodles Museum
This is an interactive museum where anyone can come in and create their own noodle cup and their own instant noodles. Learn about the history of ramen noodles and let the children play at the CUPNOODLES Park. The museum is a 10-minute walk away from Minato Mirai or Sakuragicho station. It is open 10 a.m. – 6 p.m. every day, except for Tuesdays and New Year holidays.
Recommended Itinerary
Osanbashi Pier
Osanbashi Pier is the oldest pier of Yokohama's port and one of the first gateways for trade with Japan during the modern era. Today, it serves cruise ships and offers stunning views of the bay and the Yokohama cityscape.
This is where foreign ships docked after Japan opened to the rest of the world in the late 19th century. The pier has been upgraded many times over the decades, but it managed to survive the Great Kanto Earthquake of 1923 and the bombing raids of World War II relatively unscathed. Its current incarnation is a spacious wooden structure, designed for strolling and relaxation.
Today, Osanbashi Pier is the place where international passenger cruise ships dock. It also provides a sightseeing spot with views of the bay area, and various events are held there throughout the year.
Cruise Ships Docking at the Port
Many cruise ships dock at this famous pier, such as Cunard Line, Holland America Line, Princess Cruise and many more.
Board one of the Cunard Line cruises – enjoy the luxury accommodation and relax with lovely room service dining. Indulge your curiosity, whether it's in literature or the arts, theatrical productions, music, films or the energy of a casino. There are endless entertainment and educational pursuits. Enjoy activities at sea or on land such as our spacious decks and pools, elegant soirées and scenic tours.
For 145 years, Holland America Line has been a recognized leader in cruising. If you are looking for some of the most spacious and comfortable ships at sea, award-winning service, exquisite dining, extensive activities and enrichment programs, and compelling worldwide itineraries, this might be the one you want!
Aboard the Princess Cruise, you will be immersed in the culture, colors and flavors of the places you'll visit, with authentic folkloric shows, regional cuisine and enlightening presentations by local experts. Enjoy an array of signature features throughout their cruise and enjoy your vacation to the most.
Recommended Itinerary
Shore Excursions from Cruise Ships
On shore, Asia Highlights offers some bucket-list sights that travelers want to see most – as well as hidden jewels that are usually not found in travel books.
Full-Day Yokohama Highlights Tour
This full-day tour will take you to the most iconic spots in Yokohama.
Begin with Yamashita Park, an open park that extends around 750 meters along Yokohama's waterfront. The park is around 100 meters wide, and consists for the most part of open green space. Yamashita Park is flanked by similarly well-known Yokohama tourist spots, for example the Hikawamaru, a previous liner ship, and the Marine Tower, one of the tallest lighthouses on the planet.
After taking a stroll, the tour will continue to the Chinatown, Japan's biggest and most well-known, where you will appreciate a common Chinese-style lunch.
Continue to Motomachi shopping road. The road served the needs of the first foreign residents of Yokohama, and introduced many products to Japan. There are many stores like fashion-shops, cafes and restaurants.
Going through the Motomachi area, you will approach Yamate region, which holds various locales identifying with its history as the primary residence area of westerners in Yokohama. Present-day Yamate is generally still a residential location with some wonderful parks.
Next is the Minato no Mieru Oka Park (Harbor View Park), which is named after the view that the recreation center bears onto the water and the Yokohama Bay Bridge. On the park grounds, one can discover a portion of the zone's saved western structures. Mostly former homes, the structures are open to public and most have been furnished in their unique style.
At last, move to Minato Mirai, where you will ascend the highest point of Landmark Tower, Yokohama's tallest building, for an awesome perspective of the city and beyond.
Availability: Every day
Start time: 9:30
Duration: 8 hours
Meal: Lunch
Note: This tour can also be done from Yokohama Port as a shore excursion from cruise ships. There will be walking and climbing stairs/slopes. For customers with limited mobility, please let us know in advance so that we can change the route accordingly.
Full-Day Tokyo Highlights Excursion from Yokohama
Take a day-tour of the fascinating capital of Japan from Yokohama, with a local guide.
The day begins with a visit to the Meiji Shrine, a shrine dedicated to the deified spirit of Emperor Meiji, and a popular place for traditional Japanese marriages. Take a walk down Omotesando shopping street, a wide, tree-lined avenue, home to the flagship stores of the world's top fashion brands.
Get across the city to Asakusa, Tokyo's old town, where you can soak in the old Tokyo atmosphere. Visit Sensoji, Tokyo's oldest temple, and walk down Nakamise, a shopping street that has provided temple visitors with a variety of traditional local snacks and tourist souvenirs for centuries.
End your day in the Hamarikyu Garden, a Japanese garden of the Edo period, surrounded by futuristic skyscrapers of the Shiodome District – a  great example of how Japan is a land of contrasts. You will stop for a cup of warm matcha and Japanese sweets in a tea house on a small island in the park's lake.
Availability: Every day
Start time: 8:30
Duration: 9 hours
Meal: Tea and sweets
Note: This tour can also be done from Yokohama Port as a shore excursion from cruise ships.
Transfer Service from Yokohama Port to Tokyo Hotel
Asia Highlights also offers a transfer service to get you from the cruise ship terminal to Tokyo with private-car, or by minivan if you have a larger group. Please contact us if you are interested.
Recommended Itinerary
Explore Yokohama with Asia Highlights
Discovering the second largest city in Japan can be tiring and confusing. Explore Yokohama with Asia Highlights and make wonderful moments with your loved ones, without any trouble! Please contact us if you have any questions.
Why Travel with Asia Highlights During the Pandemic
Tailor-made experience: All of your ideas/needs will be carefully considered to create your ideal trip.
Worry-free planning: Your 1:1 travel consultant in Asia will take all the uncertainty out of your planning, helping you navigate any travel restrictions. 
No-risk booking: 100% refund policy! (up to 14 days before departure)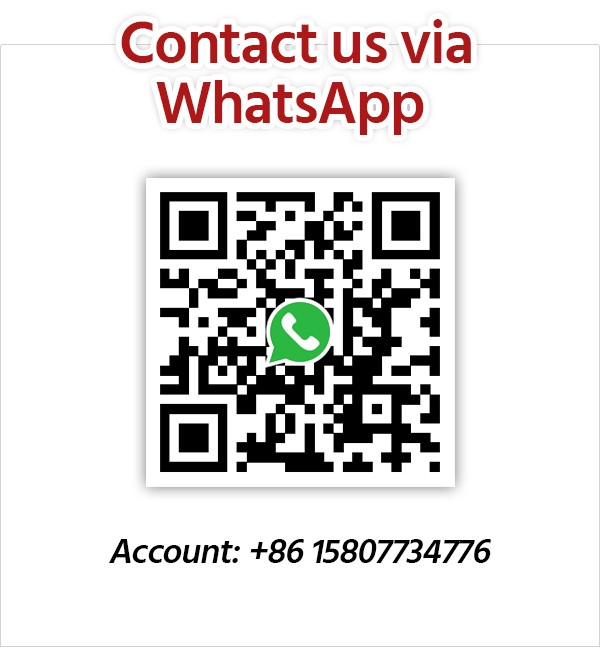 Get Inspired with Our Sample Itineraries
At Asia Highlights, we create your kind of journey — your dates, your destinations, at your pace. You can have any trip tailor made for your travel.
More Travel Ideas and Inspiration