Shopping in Japan is a pleasure. There are so many souvenirs you can choose from that you won't know where to start: from green tea and sake, for a taste of Japan back home; to calligraphy sets, elegant and useful; from ceramics and wooden crafts, to kimono, lucky charms, and toys… we bet you will find something to fall in love with.
There are souvenirs for every budget. The widest choice of shops is to be found in Tokyo and Kyoto. If you wish to buy souvenirs from workshops and craft centers, head to the smaller towns, especially in the countryside.
Check out our short article below and start making a list of the souvenirs you'll bring back from Japan!
Highlights
Beverages like matcha and sake have unique flavors, hard to match atside the country (bad pun)
An elegant calligraphy set will enhance your home
The are many masterpieces among the centuries-old crafts of pottery and bamboo-weaving
Bring back a kimono, and wear a piece of Japan in the comfort of your home
Lucky charms are nice and small, and will add an exotic touch to your room 
Green Tea
Everyone in Japan loves matcha (green tea). It is so important that the tea ceremony is an art by itself. Green tea is always a serious business in Japan, and you can find a huge variety, with many different qualities. You can buy the least expensive ones in any supermarket; but if you wish to taste the best, find a specialty tea shop.
Japanese people typically drink powdered green tea. They like to drink it while eating wagashi, a peculiar sweet made with mochi (a rice paste) and red bean paste; its texture and flavor are quite unique, and certainly not for everyone.
What Our Customers Said
Plenty of options and personalized tours as needed

Monica Mo was very helpful from the beginning after I enquired about my travel plans to Japan. She listened with understanding and took careful notes and clarified things to make sure she got everything.

More

Ginybel Belgira, Sep 2022

Asia Highlights especially Ms. Kanae Chida superb

Asia Highlights and particularly our Tokyo guide, Ms. Kanae Chida, were the best. When Kanae met us, she asked for details of what we wished to see and she constructed an outstanding combination of visits for the day.

More

Geoff Rayner-Canham, May 2019

Asia Highlights especially Ms. Kanae Chida superb

When Kanae met us, she asked for details of what we wished to see and she constructed an outstanding combination of visits for the day. In addition to the temples and the old historic streets, she discovered that I loved azelia flowers.

More

Geoff Rayner-Canham, May 2019

I have arranged a 27 day tour of China, Japan and Hong Kong China

Peggie's English is impeccable and she uses lots of nuances which usually only a native English speaker would know. I have found her very prompt in responding to emails and her knowledge is terrific.

More

Ailsa West, Jul 2018

I have arranged a 27 day tour of China, Japan and Hong Kong China

I have arranged a 27 day tour of China, Japan and HK through Peggie Lyoo at Asia Highlights and I would highly recommend Peggie to anyone seeking good advice and a customised tour.

More

Ailsa West, Jul 2018

Very professional, great customer service

We travelled to Japan this May (2018). We had contacted Asia Highlights to organise our trip for us. Miss Peggie Lyoo was very helpful, super-friendly, very professional and very prompt with all her replies!

More

Tibor Marton, May 2018

Great job!

Great job!! We had an amazing vacation to Japan. We will use Asian highlights for all of our trips to Asia

More

Joe, May 2018

A truly magical experience

You measure the quality of a tour company with how they handle the bumps along the way. Encountering unexpected baggage fees from Cambodia Angkor Air in Siem Reap.Albee without hesitation agreed to cover this cost.

More

Bob Bosshard, Mar 2020
Sake
Sake is liquor made with rice, and it can be found virtually everywhere. It is regarded as a fine liquor, with a strong, persistent taste, that you may either love or hate. It can be consumed hot or cold but, usually, highest-quality sake is drunk hot, to appreciate fully all the flavor.
Sake is usually served in a small cup called ochoko. Every region uses different kinds of rice and water, so you might want to try a lot of different ones before choosing the one you want to bring back. Sake in Kyoto is regarded as the best: it has many brewing areas, and the best sake producers are there. You can find Kyoto sake everywhere.
Calligraphy Set
In Japan, calligraphy is an ancient art, and it requires a great deal of skill. You can easily buy a calligraphy set, complete with brush, ink, ink stone (for holding the ink), desk pan (similar to a pencil board), and several paper sheets, that should be handmade.
For something more casual, you can bring back some stationery: such as self-made pens, mechanical pencils, scissors, erasers, notebooks, or folders. These are nice, and inexpensive, and extremely well-made.
If you would like to learn the art of origami or practice your calligraphy, buy some washi, a special kind of paper made from wood pulp. It is also used to make everyday objects.
Or, if you wish to bring back a nice piece of art, buy some wood-block prints, especially identified with the Edo period (1603-1868), and truly beautiful. Subjects range from actors to complex urban landscapes.
Wood and Bamboo
If you like wood, you won't be disappointed in Japan. There are dozens of different objects made from wood and bamboo.
For example, many tourists love the wooden combs made from boxwood, and evergreen. They are gentle on the hair, and are still used by the geisha. Geisha also like to use umbrellas made of bamboo and paper: extremely light and fashionable.
Bamboo weaving is a traditional Japanese craft. Bamboo is highly revered in Japan, with more than six hundred species. Woven baskets are used for ikebana, the art of arranging flowers, and are usually crafted so as to appear in a natural, asymmetrical style.
The craft developed down through the centuries, and nowadays it is possible to find many different baskets, of all shapes and sizes.
Recommended Itinerary
Ceramics
Pottery is one of the country's oldest arts, dating back to Neolithic times (10,000-4,500 BC), and Japanese ceramics are renowned all over the world. You will find many examples of bowls, dishes, cups, and sake bottles for sale. To get the best-quality items, be sure to head to a specialist store.
Every region has its own kind of pottery, shaped in a peculiar way and decorated with original patterns.
You will have a huge variety of pottery to choose from, and you won't need to worry about breaking it, as many shops have overseas mailing services, or, if they don't, they will package your purchase and send it off from a local post office.
Textiles
Everyone loves kimonos, and we bet that you have been dreaming of buying one for a long time.
There are kimonos for both women and men, though their prices and quality vary greatly. Women's kimonos are more complex, with multiple layers and accessories, and can be quite expensive. You will, however, still be able to find inexpensive ones in many stores around the country.
Yukata are a particular kind of kimono, made with light fabric and perfect for hot summer days. You will find tons of them in central Kyoto and in the tourist areas of Tokyo. A typical set includes a yukata along with shoes and sash.
But maybe you want to buy something smaller but just as nice: we strongly recommend looking for a furoshiki, a piece of cloth traditionally used to wrap gifts and lunch boxes. There are many colors and patterns to choose from.
Recommended Itinerary
Lucky Charms
Many Japanese people are superstitious, and it will be fun to explore the markets looking for the many different kinds of lucky charm.
One of the most common is called omamori, commonly sold at shrines and temples; traditional charms in a variety of patterns, styles, and colors. Each has a special purpose, so choose carefully.
If you wish to hang something outside your house, get a furin, a Japanese wild chime. Every time the wind blows it rings gently, and will remind you of your time in Japan.
For something more fun, that the kids will also like, we suggest looking for the classic lucky cats, the maneki-neko. They are made of plastic or ceramic, cats holding up their right paws. They can be found everywhere, and you will notice them at the entrance to many shops, restaurants, and houses. 
Toys
Japan has a great tradition of manga, anime and, of course, toys.
One of the most characteristic toys is the tin robot, a vintage piece produced mostly during the 50s. It is simple yet beautiful, and can perform simple tasks like walking forward, rotating the torso, or opening its chest to fire cannons. You and your kids will love it!
A kendama, on the other hand, is a more traditional toy. The ken (sword) has three cups and a spike that fits the hole in the ball attached to it. It is a variant of the classic cup-and-ball game: you have to catch the ball using the spike. As simple as that!
Another traditional toy, commonly seen during New Year celebrations, is the koma, the Japanese spinning top. You can find handmade ones, usually beautifully painted. Lastly, you might want to buy a koinobori, a carp-shaped windsock mostly used to celebrate Children's Day.
Recommended Itinerary
Incense and Camellia Oil
Visiting a Shinto shrine, you will be delighted by the strong smell of the many incense candles. If you like the smell, don't hesitate to bring back as much Japanese incense as you can. Its smell will relax you and bring back pleasant memories.
You can find incense sticks and sachets, and most are really inexpensive. In Tokyo, we recommend to buy them at Kohgen. 
Incense is for your house, but you can treat yourself and buy something for your body. Camellia oil, a popular product among Japanese women, is a rich source of anti-aging antioxidants, and is perfect for moisturizing your skin and hair. You can apply it either by hand or using a wooden comb.
Shop for Souvenirs in Japan with Asia Highlights
With so much stuff to buy, you will need lots of additional luggage to bring everything back! Joking aside, we bet you can't wait to pack tons of souvenirs, and here at Asia Highlights we want to make your dreams come true.
Our professional staff will take care of everything, and you will only have to think about what souvenirs you want to buy.
Check out the following links now and learn more about our tours:
Why Travel with Asia Highlights During the Pandemic
Tailor-made experience: All of your ideas/needs will be carefully considered to create your ideal trip.
Worry-free planning: Your 1:1 travel consultant in Asia will take all the uncertainty out of your planning, helping you navigate any travel restrictions. 
No-risk booking: 100% refund policy! (up to 14 days before departure)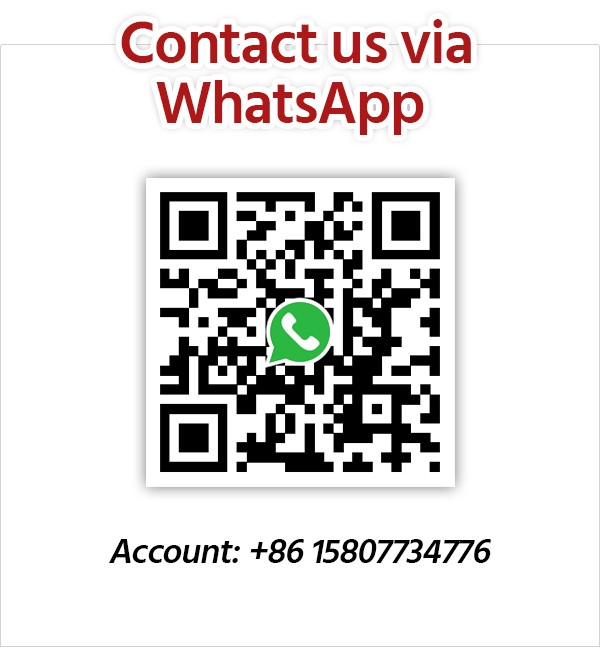 Get Inspired with Our Sample Itineraries
At Asia Highlights, we create your kind of journey — your dates, your destinations, at your pace. You can have any trip tailor made for your travel.
More Travel Ideas and Inspiration