Japanese street food, dango
Wagashi (和菓子) are traditional Japanese sweets, crafted to be as pleasing to the eye as they are to the tongue. They are typically made from plant ingredients, and often reflect their plant origins in their elegant and inspired-by-nature designs.
These traditional sweets are often fashioned into shapes such as flowers, fruits, and leaves. Although sweet, wagashi generally use less sugar than typical western desserts, and this results in a refined flavor that goes fantastically well with green tea.
Highlights
Wagashi are traditional Japanese sweets.
Wagashi became popular in Japan during the Edo period (1603-1868), when tea and confectionary began to be imported from China.
Common wagashi ingredients include sweet azuki bean paste, rice cakes (mochi), rice flour, Japanese agar (kanten), sesame paste and chestnuts.
There are countless different types of wagashi and most of them are typically enjoyed with a cup of bitter matcha tea.
History of Wagashi

mochi rice cake with tea
In Japan, the word for sweets, kashi (菓子), originally referred only to fruit and nuts. Things changed drastically after Japan started importing sugar from China. The trade quickly increased and soon sugar became a common household ingredient in Japan.
The import of sugar prompted the evolution of Japanese culinary art and soon afterwards, wagashi was created. It became truly popular in Japan during the Edo period. At this time, Japan was importing tea from China and the traditional pairing of wagashi with tea began.
Having originated as small morsels for the Japanese imperial family and nobility to enjoy with a cup of bitter matcha green tea, wagashi treats have evolved over time into a variety of edible intricately-crafted works of art.
Ingredients of Wagashi

bean paste with sticky rice cake
Many wagashi use sweet azuki bean paste (also known as anko) as a central ingredient. Boiled azuki beans are sweetened with sugar and mashed to create either smooth anko (koshian) or chunky anko (tsubuan).
Other common wagashi ingredients include rice cakes (mochi), rice flour, Japanese agar (kanten), sesame paste and chestnuts.
Processes and Skills Required for Making Wagashi
Making wagashi is not hard, but it can be time-consuming, with the entire process requiring a bit of practice to master techniques. Special ingredients and equipment are needed, such as multi-colored food dye, glutinous rice flour, kitchen scales, and a fine-mesh sieve.

wagashi paste is sculpted into gorgeous little shapes
The process of making wagashi begins by soaking beans overnight — preferably for at least 12 hours — and then simmering the beans for about 2 hours. The beans are then made into a fine paste using a food blender and a sieve.
Once all this is done, the nerikiri (the final paste) needs to be made combining water, sugar, and rice flour, and then left to cool. Finally, food dye is added to the mix and the wagashi paste is sculpted into gorgeous little shapes (which might include tulips, lotuses, or cherry blossoms, according to the season).
Recommended Itinerary
Popular Types of Wagashi
Much of Japanese art, culture, and cuisine draw on the principles of aesthetic beauty and the passing of the season. Wagashi are made with the same principles in mind.
There are many different types of wagashi, and we've outlined some of our favorites below:
Namagashi

a sweet bean paste filling
Namagashi (生菓子) literally translates to "raw sweets". These are traditional Japanese sweets that are most often associated with wagashi. Made of rice flour and sweet bean paste filling, namagashi is delicately shaped by hand to reflect the season and is usually served at tea ceremonies.
Dorayaki

gets its name from its shape
Dorayaki (どら焼き) is a favorite traditional wagashi for people of all ages in Japan. It's even the preferred snack of the beloved animated character Doraemon.
Dorayaki is made of two small pancakes filled with sweet azuki red bean paste. The sweet was created by a Tokyo dessert-maker in the early 1900s and gets its name from its shape, which resembles a "dora", or Japanese gong.
Mochi

gohei mochi, a grilled rice cake
Mochi (もち) is a type of Japanese wagashi made from sticky rice that is served either savory or sweet. Glutinous rice is pounded with a heavy mallet until it is made into a paste, and is then combined with other ingredients and molded into the desired shape.
Mochi comes in a range of varieties, such as daifuku, sakura mochi, and kusamochi. It is often eaten on special occasions and has been part of Japanese New Year's festivities since as early as the Heian period (784-1185).
Daifuku

strawberry daiduku
Daifuku (大福) consist of mochi, or soft rice cakes, wrapped in a small round of smooth, sweet bean paste. They are covered with a light dusting of potato starch to keep the sweets from sticking together.
Popular daifuku variations include strawberry (ichigo), beans (mame), and ice cream. Daifuku becomes hard if left exposed and so should be consumed almost immediately.
Dango

skewered dango
Dango (だんご) are small dumplings made from sweet rice flour, with a slightly chewier texture than daifuku.
To make these, rice flour is mixed with hot water to form dough and then shaped into dumplings, which are boiled, skewered, and grilled. Sesame seeds are usually added to the rice flour to give the dango a nuttier taste.
Manju

pastry cakes of steamed dough filled with red bean paste
Manju (饅頭) are Japanese wagashi pastry cakes of steamed dough filled with red bean paste. Before baking or steaming, the manju are formed into various shapes, some of which include round cakes and pointed chestnuts. Some of the more creative shapes include maple leaves or small rabbits.
Yokan

a sweet jelly like snack
Yokan (羊羹) is a sweet, firm, jelly-like snack made of sugar and kanten agar (a type of gelatin derived from seaweed). It comes in many different flavors like azuki bean, black sugar, or green tea. Chopped seasonal ingredients such as chestnut and sweet potato may also be mixed into this type of wagashi.
Yokan usually comes in small, single servings, bars the shape of which is similar to that of chewing gum packs. Not requiring refrigeration, yokan has a relatively long shelf life.
Recommended Itinerary
Monaka
Monaka (最中) is made of a wafer shell filled with sweet bean paste. The wafer shells come in different shapes and sizes, ranging from simple, round shells to intricately designed ones.
Popular consumption of this wagashi involves eating it with ice cream. In addition to these variations, the filling may be a paste made from seasonal fruits or sweetened chestnuts.
The wafer shells tend to go stale if exposed to air for prolonged periods of time and as such, should be consumed as soon as possible.
Yatsuhashi

soft yatsuhashi
Yatsuhashi (八ツ橋) is traditional wagashi from the Kyoto area that is sold both as toasted crackers and as soft confectionery. Yatsuhashi crackers are made of rice dough that's pounded into thin crepes, toasted on a hot plate, and dusted with cinnamon and sugar.
Soft yatsuhashi is made from rice flour dough flavored with cinnamon, green tea, or sesame and folded around a chunk of sweetened red bean paste. This soft yatsuhashi, also known as nama yatsuhashi, has a unique triangular shape and a doughy texture loved by all!
Arare
Arare (あられ) consists of bite-sized crackers that are often mixed together with ingredients such as peanuts and wasabi-flavored peas.
Arare is made from rice toasted over a flame. Freshly roasted, the crackers have a wonderful aroma and crisp texture. Unlike many other types of wagashi, arare are made from non-glutinous rice rather than the sticky rice used for mochi.
Enjoying Wagashi with a Cup of Matcha
During Japanese tea ceremonies, wagashi is often served with a bowl of bitter matcha . There are two types of wagashi served during tea ceremonies, depending on the type of matcha:
Wagashi served with usucha (薄茶, thin matcha) is called higashi (干菓子), a dry sweet often made of rice, flour or the finest quality Japanese grained sugar.
Wagashi served with koicha (濃茶, thick matcha) is called omogashi (主菓子) often made of bean paste, sesame, rice, sweet potato, and sugar.
The sweetness of the wagashi along with the bitter, deep taste of matcha is regarded by Japanese people as a heavenly combination.

enjoy wagashi with a cup of tea
During traditional Japanese tea ceremonies, guests are encouraged first to appreciate the taste and design of wagashi, and then to focus on the taste of the matcha while the sweetness of the treats still lingers in the mouth.
Taste Wagashi with Asia Highlights
There's simply too much wagashi in Japan for you to sample it all. At Asia Highlights, we pride ourselves in knowing the best wagashi shops and locations, so we can help our guests enjoy the finest traditional sweets Japan has to offer!
Why Travel with Asia Highlights During the Pandemic
Tailor-made experience: All of your ideas/needs will be carefully considered to create your ideal trip.
Worry-free planning: Your 1:1 travel consultant in Asia will take all the uncertainty out of your planning, helping you navigate any travel restrictions. 
No-risk booking: 100% refund policy! (up to 14 days before departure)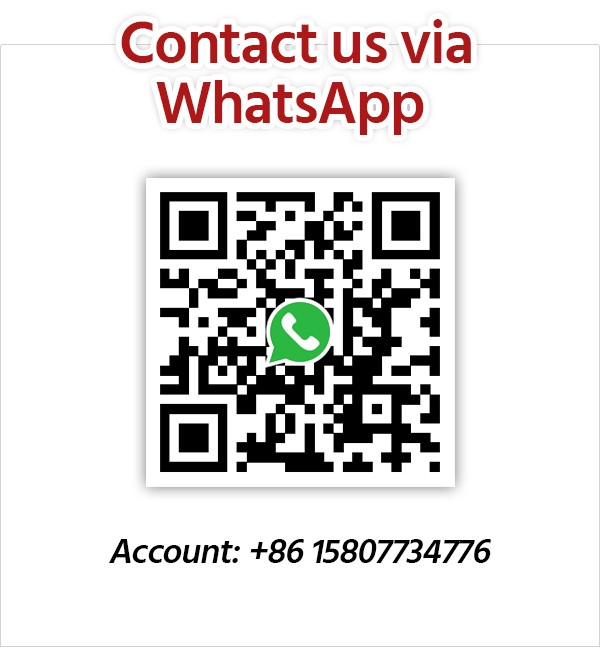 Get Inspired with Our Sample Itineraries
At Asia Highlights, we create your kind of journey — your dates, your destinations, at your pace. You can have any trip tailor made for your travel.
More Travel Ideas and Inspiration