With a little bit of preparation, travelling with your children can be an unforgettable experience. They can learn the samurai sword dance, explore one of the many anime and manga centers, learn how to make sushi, or bathe in the warm water while surrounded by snow.
Here is our guide about travelling in Japan with kids. We collected what we think are the best activities, and we added some tips about health and safety. Check out our guide and learn why Japan is an ideal destination for you and your kids.
Highlights
Japan is safe and full of fun activities − the ideal country for your family holidays.
Many popular activities, like learning the samurai dance, are a wonderful learning experience.
Make sushi and sweets with your kids, and then eat your creations.
Stay in a ryokan and let your kids experience the traditional Japanese lifestyle.
You virtually won't have to worry about safety and health issues; Japan is one of the safest countries in the world.
Japan is Ideal for Family Holidays
Japan is safe and clean and it has a wonderful and rich culture that is easy to experience and explore. Its landscape is very varied and will allow you to visit crowded places as well as go off the beaten track and discover unknown places.
It will be extremely easy to keep your kids entertained. Visit one of the many futuristic museums, the game centers, the ninja restaurants, or let your kids get a close look at the snow monkeys. In Tokyo, you can head to Disneyland and visit the museum of Studio Ghibli, the best animation studio of the world. And, when you're outside of the city, there is plenty of amazing nature to explore!
Your kids will love the strangeness of Japan, and they will be amazed by the many little discoveries they will make every day. They can sing karaoke, dress up in traditional dress, ride the bullet train, and much, much more.
What Our Customers Said
Plenty of options and personalized tours as needed

Monica Mo was very helpful from the beginning after I enquired about my travel plans to Japan. She listened with understanding and took careful notes and clarified things to make sure she got everything.

More

Ginybel Belgira, Sep 2022

Asia Highlights especially Ms. Kanae Chida superb

Asia Highlights and particularly our Tokyo guide, Ms. Kanae Chida, were the best. When Kanae met us, she asked for details of what we wished to see and she constructed an outstanding combination of visits for the day.

More

Geoff Rayner-Canham, May 2019

Asia Highlights especially Ms. Kanae Chida superb

When Kanae met us, she asked for details of what we wished to see and she constructed an outstanding combination of visits for the day. In addition to the temples and the old historic streets, she discovered that I loved azelia flowers.

More

Geoff Rayner-Canham, May 2019

I have arranged a 27 day tour of China, Japan and Hong Kong China

Peggie's English is impeccable and she uses lots of nuances which usually only a native English speaker would know. I have found her very prompt in responding to emails and her knowledge is terrific.

More

Ailsa West, Jul 2018

I have arranged a 27 day tour of China, Japan and Hong Kong China

I have arranged a 27 day tour of China, Japan and HK through Peggie Lyoo at Asia Highlights and I would highly recommend Peggie to anyone seeking good advice and a customised tour.

More

Ailsa West, Jul 2018

Very professional, great customer service

We travelled to Japan this May (2018). We had contacted Asia Highlights to organise our trip for us. Miss Peggie Lyoo was very helpful, super-friendly, very professional and very prompt with all her replies!

More

Tibor Marton, May 2018

Great job!

Great job!! We had an amazing vacation to Japan. We will use Asian highlights for all of our trips to Asia

More

Joe, May 2018

A truly magical experience

You measure the quality of a tour company with how they handle the bumps along the way. Encountering unexpected baggage fees from Cambodia Angkor Air in Siem Reap.Albee without hesitation agreed to cover this cost.

More

Bob Bosshard, Mar 2020
Popular Activities for Kids
In Japan, especially in the bigger cities like Tokyo and Kyoto, you will find tons of different activities to entertain your kids. You learn with them how to make sushi or delicious sweets; learn more about the samurai culture or allow them, for just a day, to wander inside the world of anime and manga.
Market Visiting and Sushi Making Lesson
Tsukiji Market is the largest fish market of the world. It gets 450 different kinds of fish every day, and so it represents a wonderful educational opportunity for your kids. You will be free to wander around, and will also be instructed about the fish you need to buy to make your own sushi.
Back in a traditional Japanese house, you will learn how to make maki sushi (rolls), gunkam maki (rice surrounded with seaweed and ingredients on top), and nigiri (the classical sushi: a ball of rice topped with fish); and a guide will instruct you about Japanese culture and everyday life of modern Japanese people.
Making Traditional Japanese Sweets
In Kyoto, you and your kids can learn how to make wagashi, typical Japanese sweets, made mainly with sweet azuki bean paste. They are usually crafted to represent the current season and eaten together with a cup of green tea.
For your kids, using the sweet bean paste to make these sweets will be like playing with play dough. You will be shown how to give the dough the shape you want, using patterns and tools to perfect your craft. Lessons are taught in Japanese, but you won't have any problems following the instructions, as they're shown.
You'll be able to eat some of the sweets and bring home the remaining ones.
Samurai Sword Dance Show        
This thrilling show is perfect for the kids who want to learn more about the samurai. After wearing a samurai costume, a guide will teach you about the lifestyle and the culture of the samurai. After this, you will be given a sword and the basic principles of kenbu, a sword dance performed by samurai to train to concentrate.
Your instructor will be a master of kenbu. He'll explain everything in English and will be more than happy to satisfy your curiosity. At the end of the tour, you'll get a picture and a souvenir (included in the price).
It's a truly unique, first-hand experience. Your whole family will love it!
Anime and Manga Amusement Park
Anime and manga are a true phenomenon in Japan. They are loved by almost everyone and, travelling around the country, it will be easy to see people reading a manga or wearing an anime costume.
To explore this culture more, you can go on a day tour with a local guide who will take you around and will teach you everything you need to know about it. First, you will head to J World, an amusement park with heroes straight out the Shonen Jump stories, the most popular manga magazine in Japan.
Next, you will visit the Pokémon Centre; there you will find everything you can imagine about them. Your kids will be amazed!
Local Gourmet Treat
To taste a wide array of Japanese food, head to an izakaya. These are easily recognizable thanks to the iconic red lanterns on the outside. We think there are many different foods your kids will love.
There are especially two dishes your kids will have fun with: The okonomiyaki, Japanese pizza, is a meal you can assemble yourself. Sitting around an iron plate, you will cook your chosen ingredients and then garnish everything with seasoning. Sukiyaki, on the other hand, is a pot of simmering broth, into which you just throw whatever you want to cook, take it out, and eat it.
Stay in a Family Ryokan 
Staying in a ryokan allows you to experience something that is not so easy to find in the bustling cities: peace and hospitality. Ryokan are small family-run inns, with just a few rooms and the opportunity to bathe in hot-springs.
Rooms are simple, with a tatami and no beds. In fact, you will sleep on a futon that is folded up when not used. In every room you will find a yukata (cotton kimono, ideal for the summer) for everyone. The food is truly delicious; it is homemade and cooked using only fresh and seasonal ingredients.
As said, there are hot-springs. You will find them in most ryokan. Bathing in one of them is incredibly relaxing.
Health and Safety
You will have no safety issues when travelling Japan. Hygiene standards are extremely high, and the crime rate is as low as you expect. However, it is always good to gather some tips before leaving.
Health
In the many supermarkets or bakeries you will find the right food if your kids don't like local food. If they have allergies, ask someone to write them down in Japanese. Be clear about it when you book a ryokan. Family restaurants have kids' meals, high chairs, and non-smoking sections.
Many hotels will add an extra cot at little cost, and some of them have triple rooms. You can stay in traditional accommodation with a large tatami room where you lay five futons in a row. International hotels in Tokyo cooperate with local childcare agencies with English-speaking staff.
For most health issues, call the local pediatric clinic (open six days a week. Ask the embassy to get the list of the English-speaking ones). For serious issues, call 119, which has English-speaking operators. For less serious issues, head to the emergency ward.
Safety
As said, Japan is extremely safe. The crime rate is extremely low; in fact, there are more policemen than criminals. If something happens, police will be extremely helpful, and you will receive all the attention that you need.
Traveling in Japan with Kids
Of the many countries around the world, Japan is one of the best ones when it comes to traveling with your kids. So, don't wait any longer and start planning your next trip with the help of Asia Highlights. Our knowledgeable staff will take care of everything, and you will have the hassle-free vacation you have always been dreaming of.
Why Travel with Asia Highlights During the Pandemic
Tailor-made experience: All of your ideas/needs will be carefully considered to create your ideal trip.
Worry-free planning: Your 1:1 travel consultant in Asia will take all the uncertainty out of your planning, helping you navigate any travel restrictions. 
No-risk booking: 100% refund policy! (up to 14 days before departure)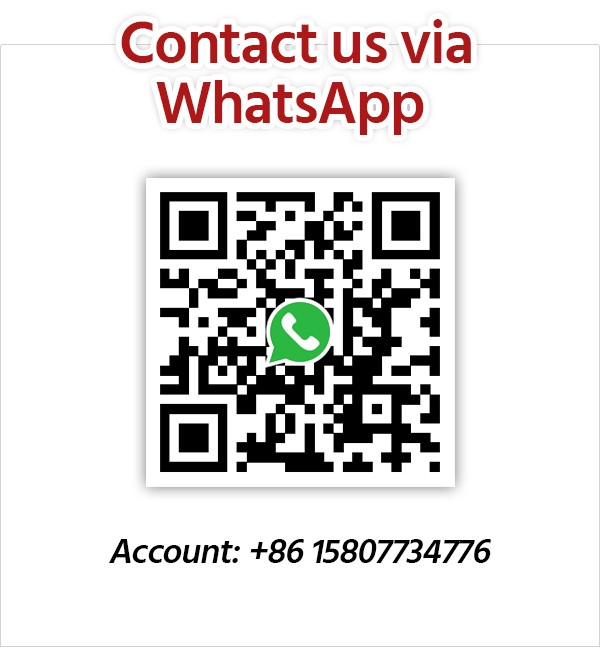 Get Inspired with Our Sample Itineraries
At Asia Highlights, we create your kind of journey — your dates, your destinations, at your pace. You can have any trip tailor made for your travel.
More Travel Ideas and Inspiration