A traditional Japanese house usually has these characteristics: paper doors that let the light come in, silent tatami mats covering the floor, small futons where people sleep…
Even if nowadays traditional houses are not as common anymore, you can still get a first-hand experience of the traditional lifestyle by staying at a ryokan, the Japanese-style inn, or at a minshuku, the Japanese bed and breakfast. Don't miss the chance to enjoy this unique atmosphere, where relaxing is the only thing you have to care about.
Check out our brief article and learn more about traditional Japanese houses!
Highlights
Traditional Japanese houses are characterized by movable furniture and doors.
Rooms do not have a specific purpose, and larger rooms can be created when needed.
Tatami is so popular that rooms are measured according to the number of mats that can fit in.
Modern houses are mostly of western style, and they have just one room, the washitsu, which is in traditional style.
Ryokan and minshuku are the places to visit if you want to experience the traditional lifestyle.
Traditional Japanese houses
Traditional Japanese houses are known as minka. Their layout varies from place to place, often because of the different weather conditions of Japanese regions. Minka are made mainly of paper and wood, and its rooms don't have a specific purpose; any room can serve as a living room, study, or bedroom. Furniture is moveable and stored in the oshijire, a storage room.
A complete Japanese housing unit consists of a bathroom, a toilet, a kitchen, and the genkan, the entryway area. Different rooms are divided by the characteristic fusuma, sliding doors made of paper.
Houses are usually surrounded by rōka, wooden passages similar to hallways. Rōka are portioned by shōji, sliding doors made of thin paper that let the light through, and protected by wooden roofs. The partitions can be removed to create a unique, large meeting room; or they can be moved around to create smaller rooms.
Elements of traditional Japanese houses
Traditional Japanese houses are simple, yet composed by many different parts. Some of them are not used anymore (like the doma), some others are still quite common. Every element, beside being decorative, serves a specific purpose, as can be seen from the range of different materials used to build them.
A house is usually surrounded by the engawa (the veranda), and the inside is sealed by shoji (translucent sliding doors). The whole complex is heated by the irori and the floor is covered by tatami mats. To further divide different areas, fusuma (opaque sliding doors) are used, while elements like tenjo (decorative ceiling) and ramma (transom) are used to decorate the house.
The Engawa (Veranda)
An engawa (edge, side) is a strip of wooden floor around the house, like a porch. Its role is to connect the inside of the house with the outside, to bring together people and nature. You can place your shoes there, and it usually faces the courtyard. When the weather outside is nice, people can sit there, relax, and admire the garden.
Big outdoor events like moon or firework viewing parties are held on the engawa.
The Doma (area With a packed-earth floor)
Doma is the space between indoors and outdoors. Its floor is made hard compacted dirt, and in the past this area was used to cook. The floor is made of dirt to prevent fires. Nowadays, doma are extremely rare.
The Irori (hearth)
Traditional houses are heated by the irori, a sunken hearth used also for cooking. The irori is basically a squared pit in the floor, equipped with an adjustable pothook used to lower or raise a suspended pot.
Shoji (Translucent Sliding Doors)
Shoji are made of wooden lattices, covered in translucent paper. As said above, they can be found around the perimeter of the house and they let the light come in. Some of them serve as sliding panels that work as windows.
Fusuma (sliding doors)
Fusuma are made of wood and covered with opaque paper. They are used to divide the area into smaller rooms. In the past, they were also used as canvas by painters, and some beautiful paintings can be seen on the fusuma inside palaces and temples.
Tatami mats
One of the most peculiar features of a traditional Japanese house, tatami mats, are thick straw mats, measuring 1x2 meters. In the past, tatami mats were used only by rich people, but they gradually became more common. They are so popular that a room is measured according to the number of mats it can fit. Footwear is always removed before stepping on the tatami.
The Tokonoma (alcove)
These alcoves are simply decorated with a vase, a flower arrangement, and a hanging scroll. Decorations can be changed according to the season. During important occasions, the most honorable guest will sit in front of the tokonoma.
Ramma (transom)
Ramma are wooden transom found above fusuma. They are usually carved and their decorations are extremely complex.
Tenjo (wooden ceilings)
The ceiling in regular rooms is flat and unadorned. The ceiling in important rooms, however, is raised and decorated with intricate paintings.
Kotatsu
A kotatsu is a low table made of wood, covered by a futon. A table top is placed on top of it, while a heat source is place underneath. In the past, the heat source was a charcoal brazier, but now it is an electric heater and often built into the table itself.
Cushions and futons
People will sit on large, flat cushions. Most of the time, cushions are put directly on the tatami; other times, they are placed on low chairs called zaisu.
Futons are used to sleep. They are laid directly on the tatami, and kept folded in the closet when not used.
Recommended Itinerary
Modern Japanese houses
The number of rooms in a modern Japanese house varies greatly. Usually, there are one or two rooms, and then several common areas (living room, dining room, kitchen). A bathroom is usually included, with the exception of extremely small apartments.
Apaato is the Japanese word indicating rented unit buildings. These buildings are never very tall and always have a central entrance. Mansions are purchased expensive buildings; they have more than one floor, an elevator, and a communal gate.
When you first enter a Japanese house, you are welcomed by the genkan (entryway), at the same level as the outside. This is where people remove their shoes and step onto the raised floor. A modern kitchen will be equipped with a stove, a broiler, and a fridge. Built-in dishwashers are uncommon.
Modern houses will also have a washitsu, a traditional Japanese-style room. It is covered with tatami, the windows are covered by shoji, and a fusuma separates it from other rooms. Nowadays, this is the only room featuring traditional elements; all the other rooms, in fact, are in western style.
Stay in a ryokan and minshuku
The fascinating traditional Japanese lifestyle can still be experienced when staying at a ryokan or at a minshuku. A ryokan is a Japanese-style inn. It can range from small to huge, with prices varying accordingly. Minshuku, on the other hand, are small bed and breakfast places with limited facilities and lower prices.
Ryokan
When visiting Japan, you will easily find a ryokan, a Japanese style inn. They are quite common in hot spring resorts, and represent an opportunity to get a first-hand experience of the traditional Japanese lifestyle: sleeping on a futon, walking on tatami, eating local food, among others.
You can find small ryokan with just a few rooms, affordable and usually family run; or look for a more expensive one, with hundreds of rooms and a hotel-like service. The cost of a night usually includes also an exquisite dinner with different courses and a breakfast in the morning.
Don't be intimidated by the unique atmosphere of the ryokan. It offers you a relaxing experience you will hardly find anywhere else.
Minshuku
To get an even closer look at the traditional lifestyle of a Japanese family, spend a few days in a minshuku, a Japanese-style bed and breakfast place. You will find them in places like hot springs, ski resorts, and small countryside towns. They are quite inexpensive (approximately 10,000 yen per night).
Minshuku have a limited number of rooms, and facilities are frugal: a small television, a table, a heater, a tea set and towels. Futons are provided as bed. You can also take a Japanese-style bath in the evening in such a place; toilets are usually shared.
Recommended Itinerary
Experience traditional Japanese ryokan with Asia Highlights
Maybe you won't have the chance to enter a normal, traditional Japanese house, but nothing stops you from spending a few days in a ryokan during your next trip to Japan! Asia Highlights will help you plan your vacation step by step, ensuring you and your family an unforgettable, hassle-free trip.
Check out the following links and learn about our tour now:
Why Travel with Asia Highlights During the Pandemic
Tailor-made experience: All of your ideas/needs will be carefully considered to create your ideal trip.
Worry-free planning: Your 1:1 travel consultant in Asia will take all the uncertainty out of your planning, helping you navigate any travel restrictions. 
No-risk booking: 100% refund policy! (up to 14 days before departure)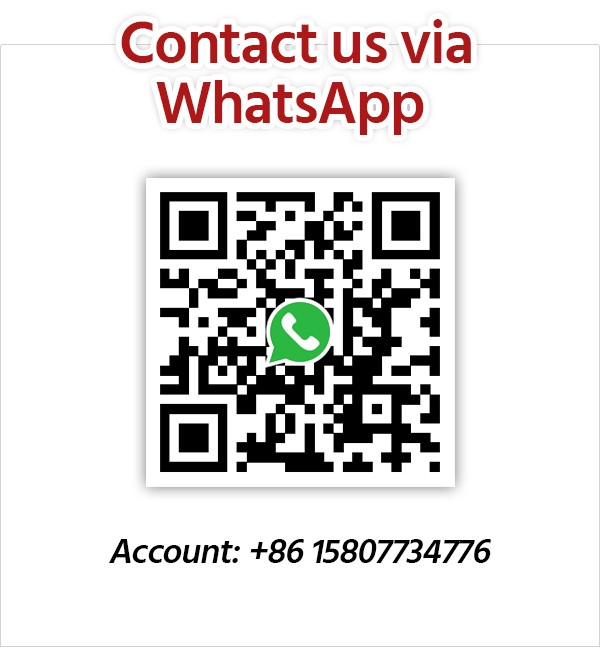 Get Inspired with Our Sample Itineraries
At Asia Highlights, we create your kind of journey — your dates, your destinations, at your pace. You can have any trip tailor made for your travel.
More Travel Ideas and Inspiration