It is a fact that snow falls throughout Japan's mountainous regions in winter, so skiing slopes can be found easily around the country. But skiing is not the only thing you can do in Japan in winter − to have a snow onsen experience is also one of the fantastic things you should try.
In winter, Japan's scenery is sublime. To go skiing and afterwards visit an onsen may be the perfect combination for your trip in Japan − not only because of the great quality of snow in the many skiing areas, but also because of the incredible sensation you will experience when your body meets the extreme cold and the extreme heat.
Highlights
70% of Japan's land is mountainous terrain, so you can enjoy skiing and snowboarding in the snowy mountains all over the country.
The best two regions in Japan for skiing or snowboarding are the northern island of Hokkaido and Nagano Prefecture in the Japanese Alps.
There are many famous ski resorts in Hokkaido, including Niseko, Rusutsu, Furano, Tomamu, and many more. While in Nagano Prefecture there are Hakuba, Shiga Kogen, Nozawa Onsen, and many more.
The best thing about snow onsen in Japan is that you can feel both, cold and hot, at the same time.
There are some areas that provide an open-air bath with great snowy views.
Skiing in Japan
The snow in Japan is renowned in the world, and if you are an enthusiastic skier or snowboarder, then Japan will mean "abundant amounts of perfect powdery snow" for you. Three-quarters of the country are mountainous areas and they have the most reliable and heavy snowfalls in the world.
Japan has more than 600 ski resorts, and some top sites include Niseko and Hakuba. The slopes vary from smooth flat-liners to steep and challenging ones, always with good quality snow.
Going to Japan in winter will be a great choice, since you can go to world-class skiing or snowboarding resorts, with great snow quality, incredibly high level of service, and at affordable prices.
Best skiing resorts in Japan
Japan is home of over 500 skiing resorts, and many of them are undisputedly world-class skiing resorts. They offer amazing powder skiing and lots of the snow is still pure and fresh! Besides their excellent powdery snow, Japan's ski resorts are also well known for their fantastic mountain scenery.
Here are some of the best places for skiing and snowboarding in Japan:
Niseko
Niseko Resort perhaps is the most famous of Japan's skiing grounds. Located in Hokkaido, at the far north of Japan, Niseko gets cold earlier than other places, so ski season there starts around the end of November, while other places open half-way through December. This area fascinates skiers and snowboarders from all over the world.
One of the best skiing grounds in Niseko is Niseko Mountain Resort Grand Hirafu. Since Grand Hirafu is "the powder capital of the world", you can see up to 40 cm thick fluffy snow. The snow is light and deep, fluffy only on the surface but solid underneath. The ticket prices in Niseko range from 5000 JPY to 6000 JPY (45 USD to 54 USD) per day, and could be less if you rent for two days. unshine hours per day and precipitation around 63mm. In winter, numerous mountains in Hokkaido are popular for snow sports. Hokkaido celebrates its winter weather at the Sapporo Snow Festival.
Furano
Furano Ski Resort is one of the famous snow resorts in the middle of Hokkaido. The ski resort provides slopes for all levels of skiers. Due to the great quality of the snow and the abundance of varied terrains, Furano has hosted many world-class snowboard events, even the world cup races!
Furano Ski Resort is operated by Prince Hotels. The ticket price for skiing and snowboarding is 5500 JPY (around 50 USD) for one day. They also provide half-day and two-day renting arrangements.
Hakuba
Hakuba is a valley with a large number of ski resorts in the Japanese Alps near Nagano. Most resorts in Hakuba have long, perfectly groomed runs and fantastic fall-line, which is generally well suited for beginner and intermediate level skiers. But there are also a few of the resorts that provide grounds for advanced skiers.
The most famous Hakuba ski resort is Happo One. It is suitable for families, since they have English-speaking staff for child care and kids' skiing lessons.
Nozawa
Located in Nagano Prefecture's Nozawa Onsen Village, the Nozawa Onsen Ski Resort gains its popularity for its large skiing grounds and typical hot springs of Nozawa Onsen. With nearly 40 slopes, skiers and snowboarders from all levels can come and enjoy themselves.
The ticket prices range from 1500 JPY to more than 20,000 JPY, depending on the time period. The average for an adult per day is 4,600 JPY (around 42 USD).
Yuzawa
Yuzawa areas are known for their great powder snow and long season, which attract not only local ski fans but international skiers and snowboarders. Its location, which is close to Tokyo, makes Yuzawa one of Japan's largest and most popular winter sport areas in Japan. This place is recommended for beginner level skiers.
Some resorts in Yuzawa cooperate to provide a special combination ticket for guests to have access to all the participating resorts. The lift ticket prices range from around 4000 JPY to 5000 JPY (36 USD to 45 USD).
Snow onsen in Japan
Apart from skiing and snowboarding, you can also enjoy the typical Japanese hot spring with a superb view of the snow scenery in winter. In some regions with heavy snowfalls, you can witness the elegant snowy scenery while soaking contemplatively in an open-air onsen.
Soaking in an onsen in winter can make you relaxed beyond measure. It is a combination of relaxation, physical benefits, tranquility, social openness and calm communing with nature.
Japan has a long history of onsen bathing. It is said that Japan has believed in curative powers of onsen bathing since at least the eighth century. With around 2500 onsens across the nation for you to immerse in, it is one of the most enjoyable experiences that you must try when you visit Japan.
Recommended Itinerary
Best snow onsens in Japan
A snow onsen is recommended for anyone who wants to enjoy Japan's elegant and beautiful winter lanscape. Japan offers multitudes of places for bathing; here are our picks for the best snow onsens in Japan for you:
Nyuto Onsen
Nyuto Onsen is an area of onsen ryokan in a mountainous area in east of Akita Prefecture. This collection of ryokan offers some traditional and rustic onsen baths. The fantastic snowy scenery that covers old forest, and is visible beyond the steam of the hot springs, will surprise you!
The oldest hot spring inn in Nyuto Onsen is Tsurunoyu Onsen. This inn provides you with an experience of ancient Japan. Beside Tsurunoyu Onsen, you can also visit Kyukamura Nyuto Onsen-kyo, the most modern ryokan in Nyuto Onsen, but it still will give you the experience of ancient Japan.
Manza Onsen
Manza Onsen resort is located at 1,760 meters above sea level, with the view of the summit of Mount Asama, Gunma Prefecture. This makes Manza Onsen the highest onsen resort in Japan.
Due to this high altitude of the hot spring source, the super highly-concentrated sulfurous water is produced there. The feature of this hot spring is that you can see the white smoke going up. Soak in this "milky white" onsen, while enjoying the magnificent snowy views of the surrounding mountains; it will give you a different experience of hot spring bathing.
Minakami Onsen
Minakami is located in the north of Gunma Prefecture and is one of the most famous baths near Mount Tanigawa. People say, it is pleasant in summer but freezing in winter, but Minakami is a good area for skiing and having the head-to-toe relaxation in an onsen bath afterwards.
Recommended Itinerary
Skiing in Japan with Asia Highlights
Immersing yourself in an authentic onsen bath, with the views of beautiful snowy scenery after a day of skiing on the perfect slopes, will be one of the quintessential experiences that you cannot miss when you visit Japan. With our professional staff and tour guides, you have all the makings of an unforgettable trip in Japan.
Why Travel with Asia Highlights During the Pandemic
Tailor-made experience: All of your ideas/needs will be carefully considered to create your ideal trip.
Worry-free planning: Your 1:1 travel consultant in Asia will take all the uncertainty out of your planning, helping you navigate any travel restrictions. 
No-risk booking: 100% refund policy! (up to 14 days before departure)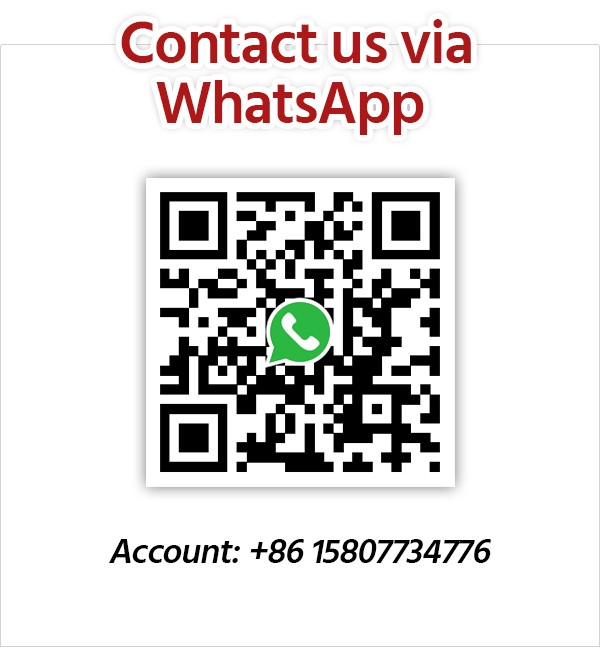 Get Inspired with Our Sample Itineraries
At Asia Highlights, we create your kind of journey — your dates, your destinations, at your pace. You can have any trip tailor made for your travel.
More Travel Ideas and Inspiration