Welcome to Sapporo, Japan's fifth-largest city, and the prefectural capital of Hokkaidō. This city is a dynamic urban center that offers everything you'd want from a Japanese city, including a thriving food scene, stylish cafes, neon-lit nightlife, and shopping galore.
Sapporo is one of the nation's youngest major cities. It became world famous in 1972, when the Olympic Winter Games were held there. Today, the city is well known for its ramen, beer, and the annual snow festival held in February.
Highlights
Sapporo is Japan's fifth largest city.
Sapporo hosted the 1972 Olympic Winter Games.
The Sapporo Snow Festival displays snow sculptures.
The Nijo Market is famous for its fresh local produce and seafood.
The Okurayama Ski Jump Stadium was used during the 1972 Olympic Winter Games.
Travel to Sapporo
Sapporo, the capital of Hokkaido, Japan's northernmost island, and also the fifth largest city in Japan, has maintained the youthful and open atmosphere of the 1972 Olympic Winter Games. It is drawing international visitors for its annual Snow Festival and its world-famous ramen. This city is a perfect destination for those seeking out the full diversity of Japanese cuisine.
Being one of Japan's newest cities, Sapporo has little by way of traditional architecture and the like, of cities such as Kyoto. But what it lacks in "Japanese-ness", it makes up for with its lovely open, tree-lined boulevards to enjoy in summer and excellent snow and facilities in winter.
Sapporo History
This bustling metropolis was once nothing but a quiet hunting and fishing town in the Ishikari Plain of Hokkaidō, settled by the Ainu. They were left alone until 1821, when the Tokugawa Shōgunate created an official trading post in what would eventually become Sapporo. The city was declared the capital of Hokkaidō in 1868.
In the 20th century, Sapporo developed as a major producer of agricultural products. Sapporo Beer, the country's first, was established in 1876 and quickly became synonymous with the city itself. In 1972, Sapporo hosted the Winter Olympics, and it continues to attract visitors internationally.
Sapporo Weather
Sapporo's average temperature is about 8.5°C and the annual precipitation is about 1,100 mm. The city is characterized by four distinct seasons, including a cool summer and a cold, snowy winter. The Sapporo summer is brisk and its winter is characterized by snow and chilliness.
Beautiful days continue from April to June, when the city is filled with lush, green vegetation and blooming flowers. The temperature can go up to about 20°C. The leaves will begin to change color in October and the temperature can drop to 0°C. The first snowfall usually occurs in late October. From early December onward, the ground is continuously covered with snow.
Sapporo Snow Festival
What started out as a display of six snow sculptures, created by local junior and high school students in 1950, has become the Sapporo Snow Festival, the largest winter event in Sapporo, that attracts more than two million visitors from both, Japan and abroad, every year.
The Sapporo Snow Festival is held during one week every February. It is staged on three sites, which are the Odori Site, the Susukino Site and the Tsu Dome Site. During the event, snow sculptures of various sizes can be seen by the visitors.
At the Tsu Dome Site, you will find attractions such as the giant slide and indoor and outdoor events for visitors to enjoy the snow. At the Susukino Site, you will find the ice sculpture contest, illuminated ice sculptures, and an ice bar.
Sapporo Cherry Blossom
The cherry blossom season is one of the best times to visit Japan. Visitors can catch this event in Japan's 5th largest city, Sapporo, as well as other parts of Hokkaido. The colorful trees paint a beautiful landscape across the cities and countryside. Friends, families, and colleagues will join together for picnics under the cherry blossom trees.
The cherry blossoms appear for only a few weeks a year. As it is located in the northernmost part of Japan, Sapporo is last to get warm weather. Spring eventually comes in late April and cherry blossoms bloom till May. Some recommend the following hanami spots: Maruyama Park and Hokkaido Shrine, Odori Park, and Moerenuma Park
Recommended Itinerary
Top Attractions in Sapporo
While many travelers see the city only as a transit hub from which to access Hokkaidō's mountains and hot springs, there are enough worthwhile attractions to keep you there for days. Here are some attractions that Sapporo has to offer:
Hokkaido Former Prefectural Office and the Clock Tower
The Former Hokkaido Government Office Building, also known as the Red Brick Government Building in Sapporo, is a charming place to visit. You can learn about the history of the city and see the striking fall colors of Hokkaido.
The Clock Tower is a symbol of Sapporo. Today, it serves as a museum with displays about the building's history and Sapporo on the first floor. The second floor holds displays about the clock and a spacious ceremony hall that calls to mind the simple buildings of the colonial American Midwest.
Odori Park
Odori Park is the broad median of Odori in the center of Sapporo, separating the city into north and south. It is an oasis in the middle of a business district, with 92 types of trees, including lilacs and elm. On its lawns and around its fountains, one can find locals and tourists alike, relaxing.
Moerenuma Park
Moerenuma Park is a large park at the outskirts of Sapporo. It was reborn from a waste disposal site and transformed into an art park, representative of Sapporo over a period of 23 years. The park grounds are covered in attractive green space and there are massive, dramatic features that make the park a very unique public space.
Shiroi Koibito Park
Shiroi Koibito Park is a theme park by Ishiya, a local chocolate company. It is a fantastic place, based on the ideals of deliciousness, fun and stories of sweets from a bygone era. The park also has a cafe to allow visitors to savor Ishiya's original sweets, and there is the Cookiecraft Studio and the Rose Garden.
Sapporo Beer Museum
The Sapporo Beer Museum was opened in 1987 in a former brewery from the Meiji period. The museum introduces the history of beer in Japan and the process of beer making. It is Japan's only beer-related museum and its red brick building with a history stretching back over 100 years, has also been registered as a Hokkaido Heritage Site.
Nijo Market
Nijo Market is a public market in central Sapporo, famous for its fresh local produce and seafood such as crabs, salmon eggs, sea urchin and various fresh and prepared fish. Eventually, noodle shops, bars, and greengrocers also opened, laying the foundations for today's Nijo Market.
Susukino
Susukino is Japan's largest entertainment district north of Tokyo. It is the city's main entertainment area, packed with bars, restaurants, cafes, cinemas, shops, hotels, pachinko parlors, soaplands and love hotels. There are also over 4,000 bars and restaurants in Susukino, including the many ramen restaurants packed into Ramen Alley.
Sapporo Factory
Sapporo Factory is the ruins of the first beer factory "Hokkaido Development Commission Brewery" in Japan. Nowadays it is a large shopping and entertainment complex that was opened in 1993 in central Sapporo. There are about 160 establishments that include clothing stores, souvenir shops, restaurants, cafes and a multi-screen movie theater.
Okurayama Ski Jump Viewing Point
The Okurayama Ski Jump Stadium held the 90 meter ski jump competitions of the Winter Olympics 1972. Today, when the stadium is not being used for world cup or other ski jump events, the Okurayama Observatory at the top of the hill can be accessed via a chair lift for spectacular views of Sapporo.
Side Trips from Sapporo
Sapporo Station had humble beginnings, as a whistle-stop station on a local railway that connected Hokkaido coal mines with a regional shipping port. But like Sapporo City itself, it steadily grew into Hokkaido's transport and commercial hub. Here are a few destinations that make perfect side trips from Sapporo:
Otaru
Otaru is a small harbor city that is about half an hour northwest of Sapporo by train. Its beautifully preserved canal area and interesting herring mansions make Otaru a pleasant day trip from Sapporo or a nice stop en route to or from Niseko or the Shakotan Peninsula.
Niseko
Niseko is the most famous ski resort in Japan, well-known for having tons of light powder snow, spectacular backcountry and a large number of foreigners who in recent years have been responsible for popularizing the resort area with the skiing/snowboarding community outside of Japan.
Noboribetsu
Noboribetsu Onsen is Hokkaido's most famous hot spring resort. A large amount of Noboribetsu's hot spring water, that comes in different types, surfaces in the spectacular Jigokudani or "Hell Valley" just above the resort town.  
Noboribetsu is also a part of Shikotsu-Toya National Park.
Recommended Itinerary
Sapporo Food and Drinks
Besides the beautiful nature, one of the biggest attractions in Hokkaido is its delicious local food. The prefecture is best known for its rich seafood production and local specialties. Especially the capital city, Sapporo, has a huge choice for eating out. Here are some recommended foods:
Seafood
Hokkaido has many options for seafood lovers. You can find most of them in Sapporo by heading to the restaurants alongside the local fish markets like the Nijo Fish Market and the Sapporo Curb Market. Crab, uni or sea urchin, ikura or salmon roe, shrimps, and all kinds of fresh sashimi, are things you should absolutely try there.
Sushi
Sapporo is pretty much the best place to visit for fresh and delicious seafood. The city is home to many conveyor belt sushi restaurants. You can find all different types of sushi, ranging from the traditional sushi, like tuna or salmon rolls, to modern ones like vegetarian rolls.
Ramen
With countless ramen restaurants, it is no exaggeration to call Sapporo City Japan's second rank center for ramen after Tokyo. It is best known for the classic miso flavored ramen. Sapporo miso ramen is typically topped with sweetcorn, butter, bean sprouts, finely chopped pork, and garlic, and sometimes local seafood such as scallop, squid, and crab.
Beer
Craft beers with unique tastes and ingredients, made by small production breweries, are becoming increasingly popular in Japan. In Sapporo, there is a growing number of brewpubs with their own attached brewery, as well as taprooms that showcase craft beers from both, Japan and abroad, adding an extra dimension to Sapporo beer tourism.
Recommended Itinerary
Travel from Tokyo to Sapporo
Air is by far the easiest way to get from Tokyo to Sapporo. There are around 80 flights a day to New Chitose Airport in Sapporo from Haneda and Narita airports in Tokyo, making it one of the busiest air routes in the world.
Flight duration is about 90 minutes. The regular one-way fares by the conventional airlines are as high as around 40,000 yen, but there are discounted one-way fares available, of around 10,000 yen or less. Skymark, Vanilla Air, Jetstar Japan and Spring Airlines Japan tend to have the lowest fares.
One of Japan's most famous symbols is the Shinkansen bullet train, a masterful piece of engineering and technology, designed to link the capital to Japan's major cities, with travel times of only a few hours. You can travel between Tokyo and Sapporo by this method of transportation.
You can take the JR Tohoku/Hokkaido Shinkansen from Tokyo to Shin-Hakodate-Hokuto, which takes 4 hours, and transfer to the Hokuto Limited Express to Sapporo, which takes another 3.5 hours. The entire one-way trip will cost around 27,000 yen and takes around eight hours.
New Chitose Airport in Sapporo
New Chitose Airport and Sapporo Station are connected by frequently departing JR rapid trains. The average trip will take around 35 minutes and costs 1,070 yen. Seat reservations are optional and cost an additional 520 yen. The trains are covered by the Japan Rail Pass and Hokkaido Rail Pass.
Airport buses operate every 15 minutes between the airport and various places in downtown Sapporo, including Susukino, Odori Park and Sapporo Station. Some of the buses also serve selected major hotels in the city. The one-way trip takes around 70 to 90 minutes and costs 1,030 yen.
The airport was recently renovated and expanded. It now offers many attractive shopping, dining and entertainment facilities. One of them is Doraemon Wakuwaku Skypark which features a kids' playground, an amusement corner with game machines, a cafe and a souvenir shop, all under the theme of the world renowned animation character Doraemon.
The airport also has a wide variety of dining choices. In addition to a food court, there are two themed food zones like the Hokkaido Ramen Dojo, where diners can select ramen dishes from multiple shops across Hokkaido, and the Streetcar Dining District, which is nostalgically themed after the Sapporo of past decades and features various Hokkaido specialties.
Recommended Itinerary
Full-Day Sapporo Highlights Tour
In this tour, you will travel around Sapporo with a guide.
You will start with the Tower Clock and the Hokkaido Former Prefectural Office, which was constructed in 1888 in the Neo-Baroque style, and is one of the most exquisite examples of Meiji architecture. The Office hosts documents and memorabilia that trace the history of Hokkaido's settlements.
Next, you will head to Hokkaido Shrine which is the most important Shrine in Sapporo. The shrine is set in the beautiful Maruyama Park.
The next stop will be Sapporo Central Wholesale Market, a colorful market with abundant celebrated local produce, seafood in particular.
In the afternoon, head to Okurayama Viewing Point, where you'll rise by ski lift to the top of the Sapporo Winter Olympics Ski Jump and enjoy a breathtaking view of the area and surrounding mountains.
Half-Day Sapporo Dairy Farm Visit with Cheese Making Experience
The first place to visit is Hakone Farm, a potato, corn, cattle and dairy farm located in the countryside, one hour south of Sapporo. The factory is devoted to making eco-friendly choices that respect the soil and animals. You can learn about agriculture and breeding in Hokkaido, interact with the animals and also experience milking a cow.
Hokkaido dairy products are considered the best in Japan. A farm worker will teach you how to make fresh cream cheese that you can take with you as a souvenir.
Lastly, you will enjoy a horseback ride or a banana boat sled ride on the snow in winter, before returning to Sapporo.
Recommended Itinerary
Half-Day Sapporo Beer Factory and Chocolate Factory Visit
Today, you will learn about two of Sapporo's most famous products.
Start the day by visiting Shiroi Koibito Park, which is a theme park by Ishiya, a local chocolate company. The company's flagship product is the Shiroi Koibito cookie, consisting of two thin butter cookies and a layer of white chocolate in between. It is one of the most famous souvenirs from Hokkaido.
The park has various chocolate related exhibits, including a majestic chocolate fountain and a few large windows through which visitors can observe the cookie production process in the factory. You will also try your hand at decorating your own cookie at the hands-on workshop.
The next stop is Sapporo Beer Museum. Sapporo Beer, brewed in Sapporo since 1877, opened this museum in 1987, in a former brewery from the late 19th century. The museum introduces the history of beer in Japan and the process of beer making, and beer tasting is available.
Next to the museum is the Sapporo Beer Garden, a restaurant hall where you will try the Hokkaido specialty Genghis Khan. Named after the great Mongolian ruler, this popular dish is a specialty BBQ of lamb and other meats, and local Hokkaido vegetables. A glass of beer for your lunch is of course included.
Explore Sapporo with Asia Highlights
Sapporo is a winter wonderland and a summer haven. The city is all about outdoor fun, great food and famous beer. Go with Asia Highlights and have an amazing experience, enjoying the attractions that Sapporo has to offer to the world.
Why Travel with Asia Highlights During the Pandemic
Tailor-made experience: All of your ideas/needs will be carefully considered to create your ideal trip.
Worry-free planning: Your 1:1 travel consultant in Asia will take all the uncertainty out of your planning, helping you navigate any travel restrictions. 
No-risk booking: 100% refund policy! (up to 14 days before departure)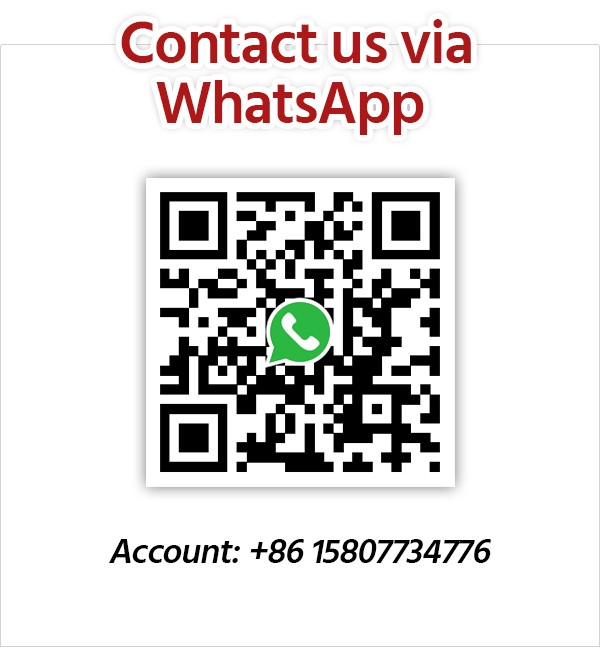 Get Inspired with Our Sample Itineraries
At Asia Highlights, we create your kind of journey — your dates, your destinations, at your pace. You can have any trip tailor made for your travel.
More Travel Ideas and Inspiration