The violence and crime rate in Japan is low. A study by the Organization of Economic Cooperation and Development ranked Japan 2014 as "the safest country in the world". But you still need to be aware of potential crime, especially in crowded areas. In case of emergency, you can call 110, but be aware that there may not be any English speaker available at the other end.
In 2016, the WHO out of 190 countries, ranked Japan number 10 in the efficiency of the healthcare system. As Japanese hospitals are well equipped, medical facilities are good, and the staff is highly trained, the cost of treatment is high. It is therefore advisable to buy a travel insurance before going on your holiday.
Quick Facts
For the most part, Japan is a very clean and very safe country.
Be aware that Japan is in a major earthquake zone, and earthquakes of varying force occur very frequently.
The typhoon season in Japan normally runs from June to October.
Anyone in a dangerous situation should call Japan's emergency number 110 or look for a police box which are located on every other corner.
As you plan your trip, take advantage of purchasing both travel and medical insurance, so that you are prepared in case of any unforeseen circumstances.
Safety in Japan
The crime rate is extremely low compared to most other countries. Japan is a safe country for women travelers or travelers with kids. If you leave your stuff somewhere, somebody might just run after you to give it back. But if you do lose any belongings, report it immediately to the friendly police officer.
Police
Kobans, are small police stations with a desk and a couple of chairs in a single room, strategically placed throughout the cities and neighborhoods so that you can always find a safe haven. Mostly people will come to a koban for reporting a crime or something suspicious, for handing in a found item, and for asking for directions.
Going to a police station in Japan can be a challenging experience, as they probably won't speak English. But the police officers are nice and helpful. They are used to people regularly asking for directions and will quickly pull out a local street map, often pasted onto a large board for ease of reference.
Theft, Scams and Crimes
Although crime levels are low, Japan is not a crimeless paradise. Bad things happen even there, especially in bigger cities such as Osaka and Tokyo. Personal attacks, including sexual assault, are rare but do happen. It is generally safe to walk about at night and to travel on public transport, but don't let your guard down.
Tokyo's entertainment districts, like Roppongi and Kabuki-cho, are considered higher risk areas for crime, especially at night. There are reports of foreign nationals being targeted for drink-spiking, credit card fraud, extortion, robbery, assault and sexual assault in clubs and bars.
Ways to keep safe in Japan are: Avoid street touts, don't accept food or drinks from strangers or new acquaintances, don't leave food or drinks unattended, always monitor your belongings, avoid carrying credit cards or too much cash to entertainment districts.
Lost and Stolen Property
If you lose any of your belongings in Japan, maybe you will have a positive experience thanks to the Japanese sense of obligation and kindness. If you lose something out of doors or on the street, your first stop will be the koban or police box. Usually strategically located at intersections or next to train stations for everyone to notice, the koban officer is your friendly neighborhood police.
You will be asked to describe in detail what you lost, where you think you lost it and when. After hearing your story, the policeman on duty will check in their found items room. If the koban officers do not have your lost item they will call if it turns up.
Women Travelers and Travelling with Kids
Japan is a destination that is easy and safe to explore with kids. A safe, clean and exciting country, Japan has all the credentials for a great family holiday. There is plenty to keep children of all ages entertained.
Many women walk alone along the streets or eat alone in the many food-bar type restaurants. On the trains and subways a lot of women travel alone. That means Japan is safe for solo or group female travelers. Personal attacks, including sexual assault and rape, are rare but do happen. Reports of inappropriate touching of female passengers on commuter trains are fairly common.
Natural Disaster
As Japan is in a major earthquake zone you should familiarize yourself with safety procedures. Information on earthquakes and any impact on towns and cities in Japan, including tsunami warnings, are published by the Japan Meteorological Agency. There are several active volcanoes in Japan. You should monitor local media reports and follow the advice of local authorities.
The tropical cyclone (typhoon) season runs from June to October, with most activity between July and September. Southern parts of the country are particularly at risk. Typhoons that hit Japan are often accompanied by damaging high tides. People living in coastal areas are particularly at risk. Landslides and flooding can occur anywhere. The dangers increase when an earthquake occurs shortly after a typhoon has saturated an area.
Recommended Itinerary
Health in Japan
As expensive as they are, medical facilities are abundant in Japan, with their treatments and medicines being of a high caliber. To ensure the medical bills don't rack up, make sure you are covered by a travel insurance.
Vaccinations and Medicines
Japan has strict rules governing the import of medicines, and what can be carried into the country by travellers for personal use. Medicines are classified into five categories: general, narcotic, psychotropic, stimulant,  and medical device.
Take legal prescription medicine with you so you remain in good health. Always carry your prescription and a letter from your doctor, stating what the medicine is, how much you have to take, and that it is for personal use only.
No vaccinations are required before entering Japan. But some vaccines are recommended, for example influenza, which is a regular occurrence in Japan, with flu season running through the winter months. So, it is a good idea to get an influenza injection before you go to Japan.
Food and Drink
Tasting the local cuisine is a must when you travel abroad. Japanese cuisine is renowned for its fresh seasonal ingredients and artistic colorful decorations. Each region has its special dish which uses local fresh ingredients.
The typical Japanese meal consists of a bowl of rice, a bowl of miso soup, pickled vegetables, and fish or meat. As an island nation, the Japanese take great pride in their seafood. A wide variety of fish, squid, octopus, eel, and shellfish appear in all kinds of dishes from sushi to tempura.
Japan's most famous drinks are matcha and sake. Matcha is a bitter green tea used in tea ceremonies. Sake (rice wine) is regularly served hot or cold. Whisky is also gaining popularity, thanks to a number of Scotch-style distilleries.
Hospitals and Pharmacies
Medical facilities are good, but the cost of treatment is high. Hospitals and clinics are well equipped and staff highly trained. Medical facilities with English-speaking staff can be found in most major cities. You will be expected to pay the whole cost of any treatment you receive and there have been cases where treatment has been delayed whilst medical facilities check the legitimacy of the insurance.
Emergency
In cases of emergency, dial 110 for the police and 119 for fire or ambulance services. Emergency telephone numbers can be called from home phones, mobile phones and public phones. Calls are free of charge from any phone, including pay phones.
When making an emergency call from a public phone that has a liquid crystal panel as its display, just pick up the handset and dial the required number. When making an emergency call from a public phone that has a kinkyu tsuho button (an emergency notification button) on the front of the unit, make sure to press it and then dial the required number.
Recommended Itinerary
Travel Insurance for Japan
It is recommended to buy travel insurance before you come to Japan. Be sure to get a policy that covers lost luggage, cancelled hotel bookings and plane tickets, and damaged or stolen belongings (although theft in Japan is extremely rare, it does occasionally happen).
Make sure you have adequate travel health insurance that covers pre-existing conditions and the cost of any medical treatment abroad, including medical evacuation and repatriation. You should contact your medical assistance company promptly if you are referred to a medical facility for treatment.
Explore Japan with Asia Highlights
Undoubtedly, a trip to Japan can be exciting! As you plan, remember to purchase a travel and medical insurance that will give you the peace of mind you need to truly enjoy all of the activities and adventures you have planned while abroad. Feel free to contact Asia Highlight staff to get more details about Japan's health and safety issues.
Why Travel with Asia Highlights During the Pandemic
Tailor-made experience: All of your ideas/needs will be carefully considered to create your ideal trip.
Worry-free planning: Your 1:1 travel consultant in Asia will take all the uncertainty out of your planning, helping you navigate any travel restrictions. 
No-risk booking: 100% refund policy! (up to 14 days before departure)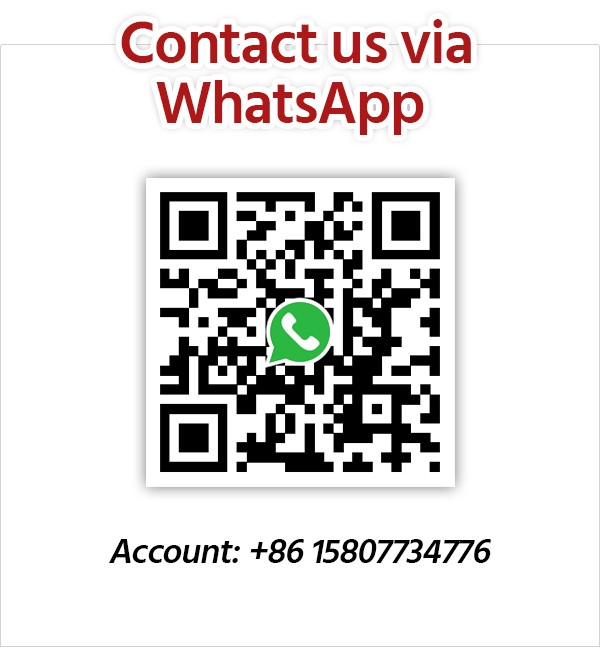 Get Inspired with Our Sample Itineraries
At Asia Highlights, we create your kind of journey — your dates, your destinations, at your pace. You can have any trip tailor made for your travel.
More Travel Ideas and Inspiration