A characteristic of religious people in Japan is the tendency to mix different religions in a syncretistic way. Even though the two major religions in Japan are Shinto and Buddhism, it is hard to find anyone who observes one of the two completely unmixed with the other.
Usually, different elements of different religions converge to create a more personal religious experience. Shinto is regarded as the state religion, and most Japanese people pray to their ancestors at Shinto Shrines, which can be found in private homes or around the cities.
Japanese Buddhism derived from Mahayana Buddhism and it developed into Zen Buddhism, which emphasizes meditation and sudden enlightenment.
Read our short article below and learn more about religion in Japan!
Quick Facts
Shinto and Buddhism are the two main religions of Japan.
Shinto, as old as Japan, is practiced by most Japanese people.
Purification rituals and worshipping ancestors form the core of Shinto.
Buddhism arrived in Japan in the 6th century, and nowadays Japan has more than 90 million adherents.
Matsuri and Obon are the most important festivals of Shinto and Buddhism respectively.
The Two Main Religions in Japan
The two main religions of Japan are Shinto and Buddhism. Even if Shinto is native to Japan, and it is extremely old, nowadays few Japanese are purely Shinto: most, in fact, observe Shinto rituals along with Buddhist practices.
80% of Japanese people practice Shinto, but only a small percentage of them consider themselves Shinto. There are no formal rituals to become a Shinto, and many believers do not belong to any organization.
Shinto: the Native Religion of Japan
Shinto is as old as Japan itself. It doesn't have sacred scriptures, and it revolves around purification rituals and worshipping ancestors. Death is seen in a negative way, even if it is also a way to reach an apotheosis.
Shinto people do not need publicly to profess belief to be considered believers, and the name of every single Japanese newborn is added to a list at the local shrine.
Deities of Shinto
Kami are the gods in Shinto: they are spirits that are embodied by things like mountains, winds, and trees; or concepts like fertility or purity. After death, all humans will become kami, and they will be revered by their own families.
Amaterasu, the goddess of the sun, is regarded as the main kami. Other important deities include Ebisu, one of the seven gods of fortune; Fujin, the god of wind; and Hachiman, the god of war.
Shrine Shinto and Folk Shinto
There are many different kinds of Shinto. The two most important are Shrine Shinto and Folk Shinto. Shrine Shinto comprises the main tradition, with the rituals performed at shrines at its core. Folk Shinto consists of numerous folkloristic beliefs, and its practices include shamanism and divination.
Practice of Shinto
Shinto is deeply rooted in Japanese society, and its practices and beliefs heavily influence some of Japan's most characteristic features, such as the emphasis on purification and an austere aesthetic.
Purification rites (harae) are fundamental, and are observed all year round. Shinto doesn't believe that impurity is wrong per se, but rather it is important to purify oneself to attain peace and balance.
Another pivotal rite is to visit a shrine. Anyone can do this, not only Shinto. Visiting a shrine is a way to honor and pray to the kami and to ancestors.
Shinto Shrines and Fushimi Inari Shrines
In Shinto, shrines are where kami live, so they are the most important places of worship. Shrines are visited on a regular basis, and especially during special occasions like New Year. The most characteristic feature of a shrine is the torii gate, which marks the transition from the mundane to the sacred.
In Kyoto it is possible to visit the Fushimi Inari Shrine, made famous by a thousand red torii gates. Following the path designated by the gates, you will enter a forest and then the sacred Mount Inari. Of the thousands of shrines dedicated to Inari, the god of rice, this is the most important.
Etiquette for Visiting a Shrine
When visiting a shrine, behave as you would when you visit any other sacred place. Be quiet and respectful, and before entering the shrine, rinse your hands and mouth using water from the fountain just outside the entrance.
When inside the offering hall, put a coin inside the offering box, bow deeply twice, clap your hands twice, bow one last time and recite a short prayer. Many shrines have a gong that should be used before praying, to attract the kami's attention.
Buddhism in Japan
Buddhism originated in India in the 6th century BC, but it soon found its way all across Asia, especially in countries like China, Thailand, Vietnam, and, of course, Japan.
A Short History of Buddhism in Japan
Around the 6th century, Buddhism arrived in Japan through China. At the beginning, it had a hard time spreading among ordinary people, and there were some conflicts with Shinto.
During the Nara period (8th century), however, the big monasteries in Kyoto became more and more important, especially from a political standpoint; and during the following centuries many different sects were created (such as Tendai, Shingon, Jodo). Buddhism faced new problems during the Meiji Restoration, when Shinto was chosen as the state religion.
Nowadays, there are about 90 million Japanese Buddhists, from a total population of 127 million.
Deities and Artistic Motifs of Buddism
The representation of the Buddhist pantheon has been heavily influenced by Hellenistic styles. For example, the iconography of Fujin, the god of the wind, is derived from that of Boreas, the wind god of the Greeks. Shukongōshin, protector of the temples, is derived from Heracles.
Greek art also influenced decoration of the temples, especially the floral scrolls decorating Japanese roof tiles. An amazing example is found in Nara temple tiles from the 7th century.
Practice of Buddhism in Japan
In Japan, Mahayana Buddhism developed into Zen. Due to Chinese influence, Zen emphasizes the possibility of sudden enlightenment and a close connection with nature. Individual meditation is fundamental, being the only true way to achieve self-realization.
Teacher and pupils have a heart-mind connection, and thus the teacher can help the pupils during their spiritual development. Intuition is preferred to logical thinking, and this deeply influences the expressionistic painting style characteristic of Japan.
Buddhist Temples and Senso-ji Temple
In Japan, every municipality has a temple. Temples are places of worship and in some cases monasteries. They usually encompass a main hall with precious sacred objects; a lecture hall; a pagoda; and many gates, which mark the entrances to the temple grounds.
In Tokyo, you will find one of the most special temples in the country: Senso-ji Temple, completed in 645. The entrance to the temple is the Thunder Gate (Kaminarimon), symbolic of the entire city of Tokyo. Nakamise is a shopping street filled with typical Japanese souvenirs and local snacks.
The temple's main hall and the Asakusa Shrine are the highlights of the complex.
Etiquette for Visiting Buddhist Temples
When visiting a temple, be quiet and don't rush, and show your respect with every action you take. Say a short prayer in front of sacred objects, and burn incense (osenko). Let your candle burn for a few seconds then extinguish the flame with a gentle movement of the hand.
Usually, you should take off your shoes before entering a temple. Photography is forbidden indoors, but it is allowed outside.
Recommended Itinerary
Minor Religions of Japan
Shinto and Buddhism are not the only two religions practiced in Japan. Catholicism and Bahá'í are represented as well, with Christianity the most widespread, with about 2 million adherents.
Catholicism was introduced in Japan by the Jesuit mission in 1549. Missionaries converted a huge part of the population, and Catholicism became more and more popular. Christianity was forbidden for a long period, however, until the Meiji Restoration, when freedom of religion was restored. Nowadays, there are between 1 and 3 million Christians in Japan.
In Japan, Islam is present mostly because of immigrants coming from other Asian countries: about 90% of Muslims in Japan are foreign-born migrants. There are about 90,000 Muslim immigrants, and around 10,000 Japanese Muslims.
The Bahá'í faith arrived in Japan during the 19th century. The first Japanese convert was a man living in Honolulu, and the religion became more popular after 1915. Nowadays, there are about 15,000 Bahá'ís.
Religious Festivals and Events
Religious festivals are a big part of Japanese culture, and Matsuri and Obon are two of the most important ones. Matsuri (a Shinto festival) is held to honor the kami, whose shrines are carried around the town.
During Obon (the principal Buddhist festival) it is believed that spirits visit the world, and it is an occasion to pay respects to them.
Recommended Itinerary
Matsuri
Matsuri is probably the most widespread festival, since every shrine celebrates its own. Processions are the core of the festival: local shrines are carried around the towns in palanquins (mikoshi).
Kanda Matsuri in Tokyo is held in even numbered years during May, and it sees numerous events spread across a whole week. It is one of Tokyo's most important festivals, and its highlights are the Saturday procession and the Sunday shrine parades.
Every 15th of May, Kyoto hosts Aoi Matsuri, with a large parade in which more than 500 people, dressed as aristocrats from the Heian period, walk from the Imperial Palace to the Kamo Shrines. The parade lasts a couple of hours, and during the days before, there are events like horse races and purification ceremonies.
Obon (Mid-August)
Buddhists believe that every year, during Obon (13th to 15th day of the 7th month of the lunar calendar), spirits return to this world to visit their families. The festival is one of the most important in the country.
People hang lanterns outside their houses, dance, and visit the graves to pay their respects to their ancestors. At the end, lanterns are floated on rivers and lakes to help the spirits return to their world.
Learn More About Japan's Religion with Asia Highlights
Learning about another country's religion is fascinating: religion shapes the culture and daily habits of the people. Start planning your next trip to Japan and obtain first-hand experience of Shinto and Buddhism. Our knowledgeable staff will help you craft a hassle-free trip for you and your family.
Why Travel with Asia Highlights During the Pandemic
Tailor-made experience: All of your ideas/needs will be carefully considered to create your ideal trip.
Worry-free planning: Your 1:1 travel consultant in Asia will take all the uncertainty out of your planning, helping you navigate any travel restrictions. 
No-risk booking: 100% refund policy! (up to 14 days before departure)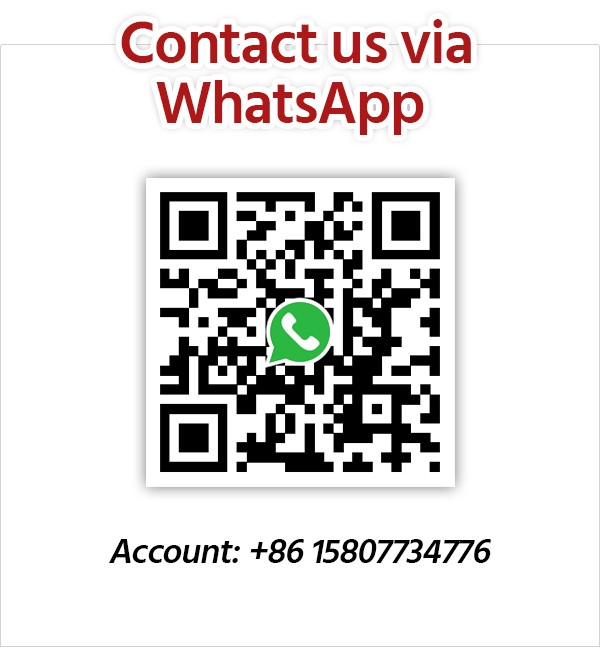 Get Inspired with Our Sample Itineraries
At Asia Highlights, we create your kind of journey — your dates, your destinations, at your pace. You can have any trip tailor made for your travel.
More Travel Ideas and Inspiration